Education Law
United States of America v. Buck Leon Hammers
Muskogee, OK - Swink Man Sentenced To 180 Months, Over $1M Restitution For Fraud, Federal Programs Embezzlement

Buck Leon Hammers, age 55, of Swink, Oklahoma, was sentenced to 108 months' imprisonment and 3 years' supervised release for Conspiracy to Commit Bank Fraud, in violation of Title 18, United States Code, Section 1349 and Conspiracy To Embezzle Federal Program Funds, in violation... More...

$0 (10-11-2018 - OK)


John Doe v. The Regents of the University of California
Due process - two preeminent words that are the lifeblood
of our Constitution. Not a precise term, but most everyone knows
when it is present and when it is not. It is often most
conspicuous by its absence. Its primary characteristic is fairness.
It is self-evident that a trial, an adjudication, or a hearing that
may adversely affect a person's life must be conducted with
f... More...

$0 (10-11-2018 - CA)


MILES STERLING BENCH v. THE STATE OF OKLAHOMA





Appellant began working at the Teepee Totem convenience store in the town of Velma, Stephens Co... More... $0 (10-10-2018 - OK)


Christopher Barnett v. Tulsa County College and Oklahoma State Regents for Higher Education
Tulsa, OK - Christopher Barnett sued Tulsa County College and Oklahoma State Regents for Higher Education on civil rights violation theories.

The defendants removed the case to federal court and the court remanded the case to the state district court because of lack of jurisdiction over the case.



More... $0 (10-10-2018 - OK)


KEITH LUMRY v. STATE OF KANSAS, KANSAS BUREAU OF INVESTIGATION, and ROBERT BLECHA




_

The facts here have already been summarized in both the prior Court of Appeals decision, Lumry v. State, 49 Kan. App. 2d 27... More... $0 (10-09-2018 - KS)


United States of America v. Paul Rosier
Spokane, WA - Olympia Man Sentenced to 10 Years in Federal Prison for Attempted Child Sex Trafficking




Morelaw Internet Marketing
Free and Value Added Legal S... More... $0 (10-09-2018 - WA)


Shavonda Hawkins v. The Kroger Company
Trans fat has become increasingly recognized as a
dangerous substance and a leading cause of numerous serious
ailments, including heart disease and diabetes. Food and Drug
Administration ("FDA") regulations govern the information
reported within a food product's Nutrition Facts Panel on the
product's label.1 As for trans fat, FDA regulations provided,
at all relevant times,... More...

$0 (10-09-2018 - CA)


State of Tennessee v. Shawn Nelson Smoot




This appeal arises as the result of the victim's death on October 15, 2011. The evening of October 14, 2011, the victim left her car in the parking lot of Altruda's Restaurant in Knoxville, Tennessee and spent the nigh... More... $0 (10-06-2018 - TN)


State of Tennessee v. Jack Austin
Morelaw Performance Internet Marketing
918- 582-3993
Your Completely Free Marketing If It Does Not Work Source


>
... More... $0 (10-06-2018 - TN)


WILLIAM TRENT V. COMMONWEALTH OF KENTUCKY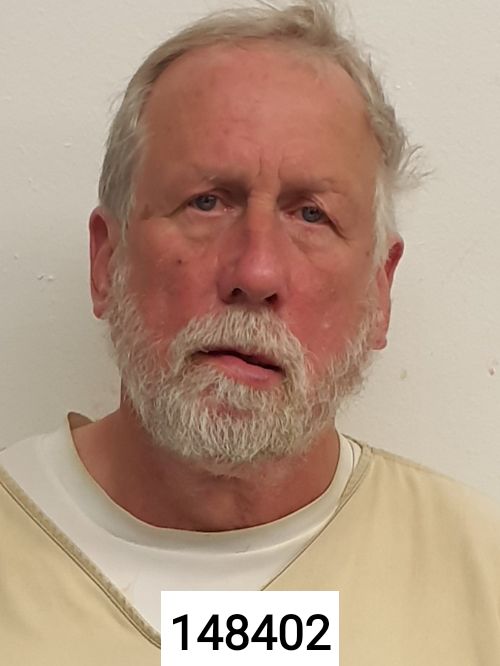 Sally met Trent at a senior citizen facility.After learning that Trent was
homeless, Sally offered him work around her house cleaning gutters and
mowing her lawn, for $20 per task. Trent performed work at Sally's house for
the first t... More... $0 (10-05-2018 - KY)


STATE OF OHIO vs. KENSHAWN CUMMINGS






A Cuyahoga County Grand Jury indicted Cummings in the following cases
for the following charges:
Cuyahoga C.P. No. CR-16-607464-B: one count of aggravated menacing, one count of drug possession, one count of falsification, and one count of illeg... More... $0 (10-05-2018 - OH)


YVENS GLEMAUD vs. METROHEALTH SYSTEMS







Glemaud originally filed this action in November 2012, alleging racial and
national origin discrimination, specifically disparate treatment, under R.C. 4112.02(A),
which pr... More... $0 (10-05-2018 - OH)


Christopher Barnett v. Tulsa Community College, et al.




Legal Suites and Virtual Offices In Downtown Tulsa
406 South Boulder
918-582-3993 or Info@morelaw.com






Tulsa, OK - Christopher Barnett sued T... More... $0 (10-03-2018 - OK)


STATE OF KANSAS v. JORDAN M. BELL






Jordan M. Bell pled guilty to 10 crimes. He requested a departure from our sentencing guidelines to a shorter p... More... $0 (10-03-2018 - KS)


Michael J. Palardy, Jr. v. Township of Millburn; Timothy P. Fordon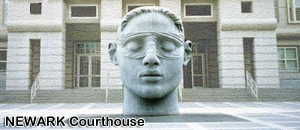 Michael Palardy, a retired police officer of Township of Millburn, New Jersey, alleges that the Township's business administrator, Timothy Gordon, unlawfully prevented him from becoming Chief of Police because Gordon opposed Palardy's union membership and activity. The district c... More... $0 (10-03-2018 - NJ)


United States of America v. Anthony Cotter
Springfield, MO - A Springfield, Mo., man was sentenced in federal court for sexually abusing a child and taking sexually explicit photographs of his victim.




Morelaw Internet Marketing
More... $0 (10-02-2018 - MO)


STATE OF KANSAS v. JOURDAN MICKEL HUNT








Jourdan Mickel Hunt appeals his convictions of one count of second-degree intentional murder and two co... More... $0 (10-02-2018 - KS)


J.W. v. Birmingham Board of Education




Student Resource Officers employed by the Birmingham Police Department and stationed at schools have the authority to use Freeze +P, an incapacitating chemical spray, on students under certain circumstances. A number of Birmingham high school students who were sprayed with or exposed to Fr... More... $0 (10-02-2018 - AL)


Marco Antonio Atempa v. Paolo Pedrazzani
Labor Code section 558,1 subdivision (a) provides that an employer "or other
person acting on behalf of an employer" who violates or causes a violation of the state's
applicable overtime laws shall be subject to a civil penalty. Similarly, section 1197.1,
subdivision (a) provides that an employer "or other person acting either individually or as
an officer, agent, or employee of an... More...

$0 (10-02-2018 - )


Khalda Jabo v. YMCA of San Diego County
Defendant and respondent YMCA of San Diego County (Respondent or the
YMCA) provides a number of automatic external defibrillators (AEDs) on its premises,
for the emergency use of its members, employees and users of the premises. (Health &
2
Saf. Code,1 § 1797.196, subd. (b) [regulatory scheme when AEDs are provided on
premises].) Plaintiffs and appellants are the Jabo family, ... More...

$0 (09-30-2018 - CA)


State of Ohio v. Keith D. Stanford
MoreLaw Performance Internet Marketing

Completely Free Marketing If It Does Not Work




K... More... $0 (09-29-2018 - OH)


STATE OF OHIO v. THOMAS B. CLARK




In December 2016, Clark was charged in a 30-count indictment with multiple
counts of rape and gross sexual imposition involving a minor. The indictment included a
sexually violent predator specification. The matter proceeded to a change of plea hearing, a... More... $0 (09-29-2018 - OH)


Jermaine Thornton v. State of Indiana





In December 2016, Thornton was living with his girlfriend, Misty Daniels
("Daniels"). Thornton had dated Daniels for seven years, and they had a child
together. Between December 10 and 18, 2016, Thornton hit Daniels multiple
... More... $0 (09-27-2018 - IN)


State of Iowa v. Kenith Lewis





The jury returned guilty verdicts based on the following facts. Tired after a
rough week, E.B. fell asleep on the living room couch on a June night in 2015. She
awoke early that morning, feeling "somebody on top" of her. The man put his a... More... $0 (09-26-2018 - IA)


Kaleena Bullington v. Bedford County, Tennessee; Penny Cooper




Plaintiff Kaleena Bullington ("Bullington") appeals the district court's grant of judgment on the pleadings to Defendants Bedford County, Tennessee, ("County") and Penny Cooper ("Cooper") (together, "Defendants"). For the following reasons, we VACATE the district court's judgm... More... $0 (09-26-2018 - TN)


Next Page