Easement Law
QUIVIRA CROSSING SHOPS, INC. v. CITY OF LENEXA, KANSAS
Morelaw Internet Marketing
National Find A Lawyer Directory



The facts in this case are undisputed. In the early... More... $0 (05-30-2019 - KS)


WAYNE THORPE and KEVIN THORPE v. THE RYAN E. KRAFT TRUST
Morelaw Internet Marketing
National Find A Lawyer Directory



This case concerns ditch work performed in 2011 on ... More... $0 (05-30-2019 - KS)


Wayne Penn Schafer v. Centerpoint Energy Oklahoma Gas, d/b/a CenterPoint Energy Resources Corp.

MoreLaw Suites

Legal Suites and Virtual Offices In Downtown Tulsa
Petroleum Club Building
601 South Boulder
918-582-3993 or info@morelaw.com
More... $0 (05-22-2019 - OK)


Anthony Inzana v. Turlock Irrigation District Board of Directors

Irrigation District (TID) is an irrigation district formed and existing under
the Irrigation District Law (Water Code, § 20500 et seq.),1 which grants irrigation

1 Undesignated statutory references are to... More... $0 (05-16-2019 - CA)


PATRICIA L. BERRY vs. RONALD D. BOWLING, ET AL.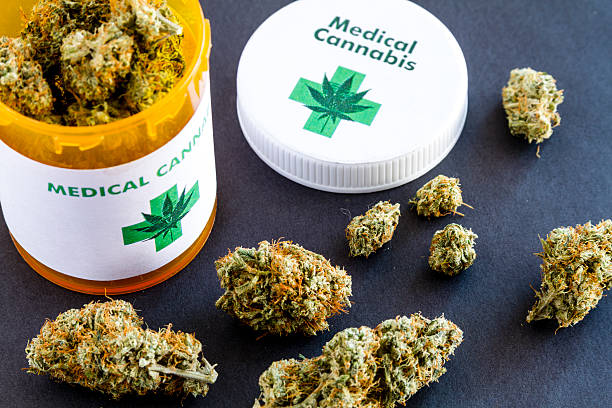 Sooner Cannabis Consultants


Click Here For... More... $0 (04-10-2019 - OH)


Lilli Shoen v. Juliet Zacarias



When a landowner grants someone permission to use her
land, she generally retains the right to revoke that license at any
time. (Emerson v. Bergin (1888) 76 Cal. ... More... $0 (04-08-2019 - CA)


JOSEPH LEHMANN AND THERESE LEHMANN vs COCOANUT BAYOU ASSOCIATION, INC.





The disputed parcel lies in what was originally known as the Siesta subdivision and is now called the Cocoanut Bayou subdivision. Today, it is a narrow strip of land that is at its widest point twelve... More... $0 (04-06-2019 - FL)


Ione Valley Land, Air, and Water Defense Alliance, LLC v. County of Amador, Newman Minerals, LLC, Real Parties in Interest
In 2012, the County of Amador (County) certified a final environmental impact
report (EIR) and approved the Newman Ridge Project (Project), an aggregate quarry and
related facilities near Ione owned by real parties in interest Newman Minerals and others
(Applicants). Ione Valley Land, Air, and Water Defense Alliance, LLC (LAWDA) filed
2
a petition for writ of mandate under the... More...

$0 (03-24-2019 - CA)


United States of America v. Joshua James Cooley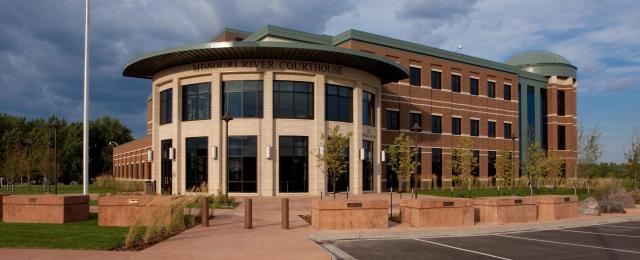 At around one in the morning, Joshua James Cooley and his young child were parked in a white truck on the westbound shoulder of United States Route 212, within the Crow Indian Reservation in southern Montana.1 James D. Saylor, a highway safety officer for the Crow Police Departmen... More... $0 (03-22-2019 - MT)


ARTHUR L. GARN and KAREN J. GARN v. MICHAEL W. HIGGINS and TRUSTEES OF MISSION CREEK TOWNSHIP OF WABAUNSEE COUNTY




In 1956, the owners of the land Higgins later purchased executed an easement granting access from a county road in rural Wabaunsee County across their land to an adjacent tract of land to th... More... $0 (02-22-2019 - KS)


Jason Ditzian v. Steve Unger




In June 2016, respondents filed suit against appellant, seeking to establish a
prescriptive easement allowing them to cross appellant's parcel on a path leading to
MacKerricher State Park. Respondents' complaint alleged that in October 2015 appellant

1 All undesignated stat... More... $0 (01-25-2019 - CA)


Save Our Sound OBX, Inc. v. North Carolina Department of Transportation




Appellants Save Our Sound OBX, Inc. and its members, residents and vacationers from North Carolina's Outer Banks, (collectively "SOS") challenge the decision of the North Carolina Department of Transportation (the "NCDOT"), the Federal Highway Administration (the "FHWA"), and their... More... $0 (01-23-2019 - NC)


GBRB PROPERTIES, LLC v. PATRICIA A. HILL and DAVID L. HILL and SERGIO RAYMONDO and MARIA G. AMADOR, Husband and Wife, and SERGIO'S PORTABLE WELDING, INC



More often than not, when you buy real estate in Kansas, there are strings attached to the property. These strings often come in the ... More... $0 (01-22-2019 - KS)


Loren Prout v. Department of Transportation
Loren Prout filed an inverse condemnation action, alleging Department of
Transportation (Caltrans) violated the Fifth Amendment of the United States Constitution
in 2010 by physically occupying without compensation a long, narrow strip of Prout's
land fronting State Highway 12, to make highway improvements. The land taken was a
1.31-acre strip, 20 feet wide and about 6,095 feet lon... More...

$0 (01-13-2019 - CA)


Marcia W. Davilla v. Enable Midstream Partners, L.P.





Enable Intrastate Transmission, LLC owns and operates a natural gas
pipeline that crosses Indian allotted land in Anadarko, Oklahoma. A twenty-year
easement for the pipeline expired in 2000. Enable failed to renew the easement
but also failed to remove t... More... $0 (01-10-2019 - OK)


Lynda Hoffman v. Superior Ready Mix Concrete, LP
Plaintiff Lynda Hoffman owns 28 acres of land (the property), a portion of which is
used to grow plants for an intended nursery. The property is adjacent to a 211-acre rock
quarry (the quarry) owned by National Quarries Enterprises LLC and operated by Superior
Ready Mix Concrete L.P. (together SRM). After Hoffman prevailed in a trespass action
2
against SRM, the trial court aw... More...

$0 (12-20-2018 - CA)


Ray L. Olin, et al. v. Dakota Access, L.L.C.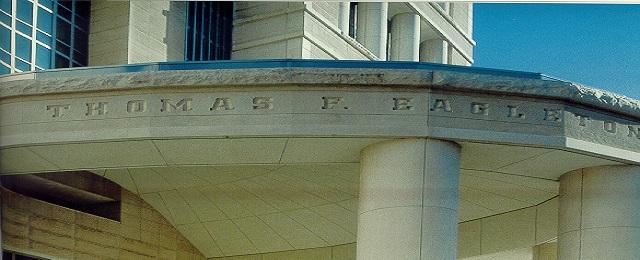 Plaintiffs, a group of landowners from Morton County, North Dakota, entered
into easement contracts with Dakota Access, LLC, to allow construction of the Dakota
Access Pipeline across their properties. They brought suit alleging that they were
... More... $0 (12-17-2018 - )


Hopi Tribe v. Arizona Snowbowl Resort, et al.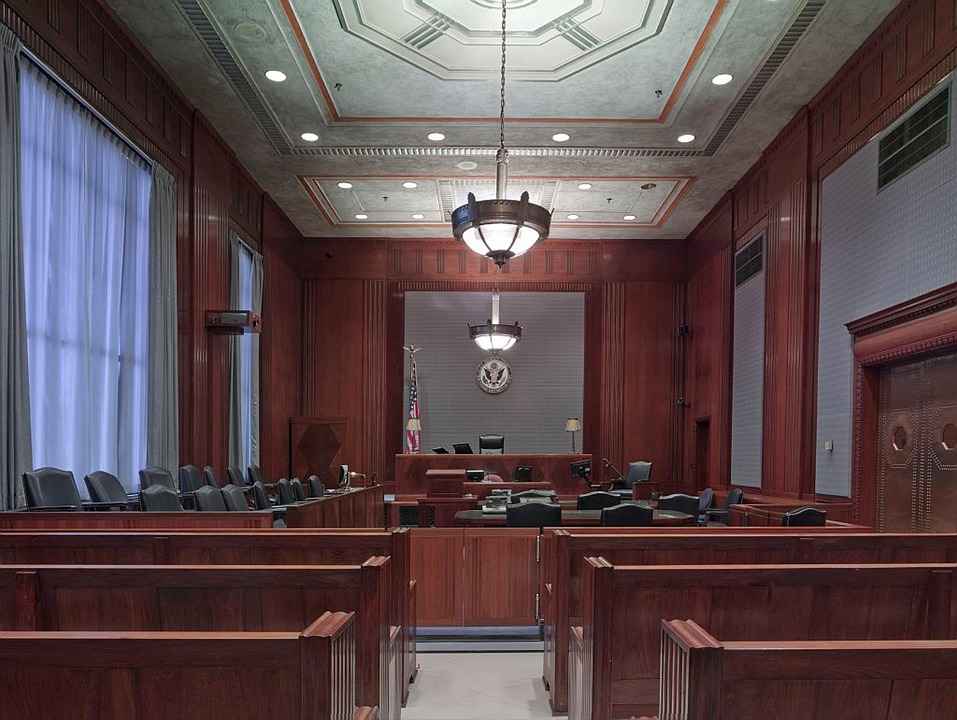 ¶1 Private parties may bring public nuisance claims in Arizona if the alleged
nuisance caused the plaintiff special injury, meaning "damage [that is] different in kind
or quality from that suffered by the public ... More... $0 (11-30-2018 - )


Enable Oklahoma Intrastate Transmillion, LLC v. 25 Foot Wide Easement, et al.





Plaintiff Enable Oklahoma Intrastate Transmission, LLC, appeals the district
court's dismissal of its case for lack of subject matter jurisdiction and for failure to
join an indispensable party. Enable also challenges the amount of attorney fees the
... More... $0 (11-20-2018 - OK)


Ronald DeCoster v. Waushara County Highway Department and Waushara County, Wisconsin




When Waushara County set out to improve a rural highway, a dispute erupted about
who owned a tract of land on which Ronald DeCoster had
erected a fence. The County maintained that it owned the
land or at least had a transportation easement tha... More... $0 (11-18-2018 - WI)


Ali Al-Fayez, et al v. Baycliffs Homeowners Association, Inc., et al.

Appellees are the owners of Lot 99 in the Baycliff... More... $0 (11-10-2018 - OH)


Thee Sombrero, Inc. v. Scottsdale Insurance Company
Thee Sombrero, Inc. (Sombrero) owns a commercial property in Colton. Pursuant
to a conditional use permit (CUP), Sombrero's lessees operated the property as a
nightclub called El Sombrero. Crime Enforcement Services (CES) provided security
2
guard services at the nightclub. In 2007, after a fatal shooting at the nightclub, the CUP
was revoked and replaced with a modified CUP, ... More...

$0 (10-27-2018 - CA)


Phil Kerpen v. Metropolitan Washington Airports Authority
Appellants here have raised a variety of constitutional and statutory challenges to
Metropolitan Washington Airport Authority's (MWAA) ability to use toll revenues to
fund projects enhancing access to Dulles airport. The district court granted defendants'
motion to dismiss all of these claims, and we now affirm its judgment.
I.
In 1950, the federal government began to build Dul... More...

$0 (10-24-2018 - va)


Alex Cheveldave v. Tri Palms Unified Owners Association
Tri Palms Unified Owners Association (the Association) is a group of
homeowners in the Tri-Palms Estates.
There is a recreation facility adjacent to the TriPalms
Estates, and homeowners pay a fee for that recreation facility. In 2014, in
bankruptcy proceedings, Kort & Scott Financial Group, LLC (K&S) was the successful
bidder on the recreation facility. The Association entered... More...

$0 (10-04-2018 - CA)


CONNIE WATKINS AND RICHARD WATKINS V. ARKANSAS DEPARTMENT OF AGRICULTURE





Nearly twenty years ago, appellants and PLWC first clashed regarding the method in
which PLWC was trimming trees on appellants' property during its power-line
maintenance. The dispute escalated in 2006. It was then that PLWC commissioned More... $0 (10-03-2018 - AR)


Next Page