e-mail Law
United States of America v. Narada Walls




Baltimore, MD - Eastern Shore Drug Dealer Sentenced To 12 Years in Federal Prison for Distribution of Fentanyl Analogues

One Woman Known to Have Died As a Result of Ingesting the Drugs

Narada Walls, age 38, of Salisbury, Maryland, was sentenced to 12 years in fe... More... $0 (06-24-2019 - MD)


Justin Cherry v. State of Indiana
Tuckerton Police officer Justin Cherry is acquitted of excessive force charges after K-9 attack




Around 4 a.m. on April 2, 2017, Terry McCarter heard a loud n... More... $0 (06-24-2019 - IN)


State of Louisiana v. Javonte Sanders




On November 3, 2010, Sherri Payton, age 47, was found deceased in
her home ... More... $0 (06-23-2019 - LA)


United States of America v. Sandra J. Stevens, f/k/a Sandra J. Putnam




Atlanta, GA - Former GBI inspector sentenced for charging over $60,000 on government credit cards

Sandra J. Stevens, f/k/a Sandra J. Putnam, has been sentenced for making more than 325 personal charges totaling over... More... $0 (06-21-2019 - GA)


United States of America v. Stephen Michael Freeman, Steven Lee Freeman, Diane Freeman and Christine Oliverson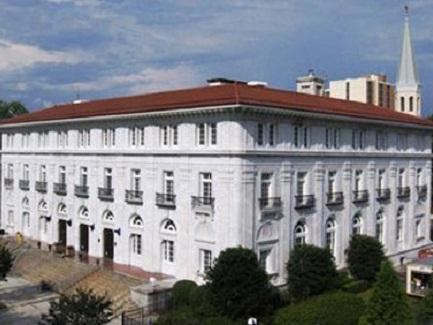 Augusta, GA - Texas family pleads guilty in scheme to obtain multiple Masters tickets for resale

Defendants to pay more than $275,000 in community restitution

Four members of a Texas family have admitted taking part in a... More... $0 (06-21-2019 - GA)


STATE OF MISSOURI v. MARVIN YOUNG




In an Amended Information dated September 8, 2016, the State charged Appellant wi... More... $0 (06-21-2019 - MO)


Christopher Ross v. County of Riverside
Christopher Ross appeals from a summary judgment granted in favor of the
County of Riverside on Ross's claims for violation of Labor Code section 1102.5 and for
violation of the provisions in the Fair Employment and Housing Act (Gov. Code, § 12900
et seq.; FEHA) prohibiting disability discrimination, failure to reasonably accommodate,
failure to engage in the interactive process, ... More...

$0 (06-21-2019 - CA)


United States of America v. Paul R. Hansmeier




Minneapolis, MN - Minnesota Attorney Sentenced To 168 Months In Prison For Multi-Million Dollar Pornography Film Copyright Fraud Scheme

Paul R. Hansmeier, 37, to 168 months in prison for orchestrating a multi-million dollar fraud scheme to obtain payments from ex... More... $0 (06-17-2019 - MN)


United States of America v. Jacqueline Graham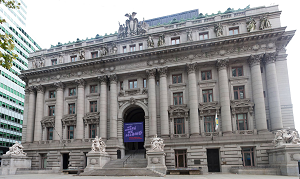 New York, NY - Owner Of Mortgage Elimination Company Found Guilty In White Plains Federal Court Of $38 Million Fraud Conspiracy

Jacqueline Graham was convicted at trial on June 12, 2019, of participating in a conspiracy to commit bank fraud, wire fraud, and mail... More... $0 (06-17-2019 - NY)


STATE OF OHIO v. ANGELO WILLIAMS
MoreLaw Virtual ReceptionistsOur Team Will Answer Your Phone When You Cannot


Williams was convicted of trespass in a habitation when a person is
present or likely to be present, a fourth-degree felony... More... $0 (06-15-2019 - OH)


State of Ohio v. Stephen Joseph Pauley, Sr.
MoreLaw Virtual ReceptionistsNo More Robo Calls With MoreLaw Receptionists
... More... $0 (06-14-2019 - OH)


United Grand Corporation v. Malibu Hillbillies, LLC, Cyrus Sanai, Objector and Appellant
This is the fifth and presumably final appeal in a lawsuit
which began in August 2014 as a garden variety commercial rent
dispute. In brief, Malibu Hillbillies LLC did not pay rent to its
landlord, appellant United Grand Corporation. United Grand
filed a civil action to recover the overdue rent from Malibu
Hillbillies and its guarantor, respondent Marcie Stollof.
Although a... More...

$0 (06-14-2019 - CA)


Jane Doe v. The Superior Court of San Diego County, Southwestern Community College District, Real Parties in Interest
Plaintiff/petitioner Jane Doe, a student-employee in the campus police department
at Southwestern College, brought claims relating to sexual harassment and sexual assault
against defendants/real parties Southwestern Community College District and three
District employees. Her complaint also alleged sexual harassment of two other female
District employees, which was presumably relev... More...

$0 (06-14-2019 - CA)


United States of America v. Scott Novick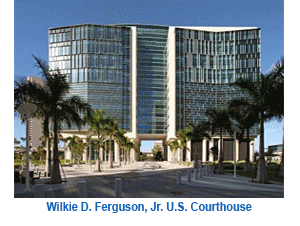 Miami, FL - South Florida Pill Mill Owner Sentenced to Prison for Role in $2.2 Million Medicare Fraud Scheme

The owner of a pain clinic and a pharmacy in South Florida was sentenced to 78 months in prison followed by three years of supervised release for his ro... More... $0 (06-13-2019 - FL)


United States of America v. Johnson Olatunji Ogunyemi




Baltimore, MD - Nigerian National Sentenced to 30 Months in Federal Prison after Pleading Guilty to Forgery and False Use of a Passport, Misusing a Visa, and Money Laundering

Admitted Laundering More Than $300,000 in a Fraud Scheme, Using at least Five False IdentitiesMore... $0 (06-12-2019 - MD)


State of Tennessee v. Sangria Venturia Baker, Jr.
MoreLaw Virtual ReceptionistsNo More Robo Calls With MoreLaw Receptionists
More... $0 (06-12-2019 - TN)


Angelia Byrd a/k/a Angelina Byrd a/k/a Angelia Marie Byrd v. State of Mississippi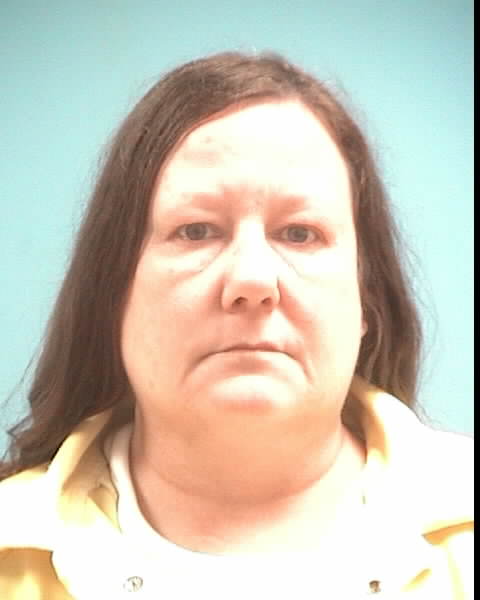 On April 8, 2014, Angelia Byrd shot and killed her live-in boyfriend, Aaron Harper.
Byrd did not testify at her trial, so her version of the facts is draw... More... $0 (06-12-2019 - MS)


LONNIE BURNS vs DEANNE BURNS




Former husband appeals a final judgment of dissolution of marriage. Although former husband's notice of appeal originally appeared... More... $0 (06-11-2019 - FL)


Christopher Ross v. County of Riverside
Christopher Ross appeals from a summary judgment granted in favor of the
County of Riverside on Ross's claims for violation of Labor Code section 1102.5 and for
2
violation of the provisions in the Fair Employment and Housing Act (Gov. Code, § 12900
et seq.; FEHA) prohibiting disability discrimination, failure to reasonably accommodate,
failure to engage in the interactive pro... More...

$0 (06-11-2019 - CA)


CORTEZ LAMONT GOULD v. STATE OF ARKANSAS
MoreLaw Virtual ReceptionistsA Receptionist for Less Than a Dollar an Hour
... More... $0 (06-10-2019 - AR)


United States of America v. Insys Therapeutics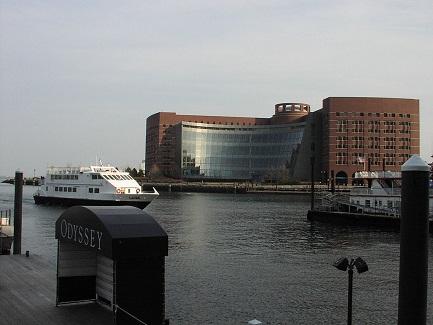 Boston, MA - Opioid Manufacturer Insys Therapeutics Agreed to Enter $225 Million Global Resolution of Criminal and Civil Investigations

Company Admited Illegal Conduct Regarding Promotion of Subsys, a Powe... More... $225000000 (06-05-2019 - MA)


State of Ohio v. Shawn E. Middlebrooks




This case stems from an incident on September 9, 2017... More... $0 (06-05-2019 - OH)


STATE OF OHIO -vs- JOSEPH BURNS




On November 17, 2017, Appellant Burns was indicted on ... More... $0 (06-05-2019 - OH)


In re Anthony Maurice Cook, Jr., on Habeas Corpus
In People v. Franklin (2016) 63 Cal.4th 261 (Franklin), the
defendant committed a murder at age 16, was tried as an adult
and given a sentence of 50 years to life. He challenged the
sentence as a violation of the Eighth Amendment ban on cruel
and unusual punishment. While his appeal was pending, the
Legislature enacted Penal Code1
sections 3051 and 4801 to
provide a par... More...

$0 (06-05-2019 - CA)


Paula Casillas v. Madison Avenue Associates, Inc.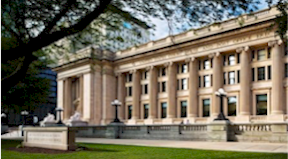 The bottom line of our opinion can
be succinctly stated: no harm, no foul. Madison Avenue Associates,
Inc. made a mistake. The Fair Debt Collection Practices
Act requires debt collectors to notify consumers about the
* Of the Northern District of Illinois, sitting b... More... $0 (06-04-2019 - IN)


Next Page