e-mail Law
United States of America v. John E. Kelly




Columbus, OH - Former Trucking Logistics Employee Sentenced to 5 Years in Prison for Fake Advertising Scheme


John E. Kelly, 63, of Columbus, Ohio, was sentenced in U.S. District Court to 60 months in prison for mail fraud and tax evasion as... More... $0 (12-16-2018 - OH)


STATE OF OHIO v. DION BLACK




The State's evidence at trial established the following facts.
{¶ 4} On October 7, 2015, United States Postal Inspector Suzanne McDonough
noticed a large flat-rate box mailed from Morena Valley, California, an area that was More... $0 (12-15-2018 - OH)


STATE OF OHIO v. DENNIS H. KENNEDY




On December 8, 2015, the Clark County Grand Jury returned an indictment
charging Kennedy with one count of improperly handling a firearm in a motor vehicle in
violation of R.C. 2923.16(B), a felony of the fourth degree; one cou... More... $0 (12-15-2018 - OH)


State of Tennessee v. Reuben Eugene Mitchell




This case arises from a fire that occurred on December 5, 2011, at a home where the Defendant was living. In re... More... $0 (12-14-2018 - TN)


W.M. v. V.A.
This is a child custody proceeding arising under the
Uniform Child Custody Jurisdiction and Enforcement Act
(UCCJEA, Fam. Code, § 3400 et seq.).1 The proceeding raises
questions of jurisdiction as between California and Belarus.
Under the UCCJEA, a California court otherwise having
jurisdiction cannot exercise its jurisdiction if a child custody
proceeding has already been ... More...

$0 (12-14-2018 - CA)


United States of America v. Ryan Randall Gilbertson




Minneapolis, MN - Former Oil Company President Sentenced To 12 Years In Prison For Stock Manipulation Scheme

United States Attorney Erica H. MacDonald today announced the sentencing of RYAN RANDALL GILBERTSON, 42, founder of Dakota Plains Holdings, Inc., to 144 months in feder... More... $0 (12-13-2018 - MN)


Shirlean Warren v. KIA Motors America, Inc.
A jury awarded plaintiff and appellant, Shirlean Warren, $17,455.57 in damages
pursuant to the Song-Beverly Consumer Warranty Act (Civ. Code, § 1790 et seq.)
(the Song-Beverly Act), commonly known as California's "lemon law." (Goglin v. BMW of
North America, LLC (2016) 4 Cal.App.5th 462, 467, fn. 5 (Goglin).) As part of the
judgment, the court awarded Warren $115,848.24 in attorney... More...

$0 (12-12-2018 - CA)


BRIAN D. MUDD V. STATE OF ARKANSAS




The test for determining the sufficiency of the evidence is whether the verdict is
supported by substantial evidence, direct or circumstantial. Bohanan v. State, 72 Ark. App.
422, 38 S.W.3d 902 (2001). Substantial evidence is... More... $0 (12-12-2018 - AR)


United States of America v. Chanh V. Trinh, Cannedy Trinh and Elizabeth Trinh




Las Vegas, NV - Three Nevada Family Members Plead Guilty to Conspiring to Steal More Than $2 Million in Tax Refunds

Three individuals in Las Vegas, Nevada, pleaded guilty to conspiring to steal more than $2 million in tax refunds from the I... More... $0 (12-12-2018 - NV)


United States of America v. Peter Anthony Chin, Jr.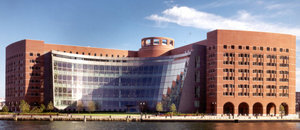 Boston, MA - Georgia Man Pleads Guilty in Jamaican Lottery Scam

A Georgia man pleaded guilty in federal district court in Boston in connection with his role in a bogus advance fee Jamaican lottery scheme in which victims were defrauded of more than $1 million.

P... More... $0 (12-11-2018 - MA)


United States of America v. Eugene Marotta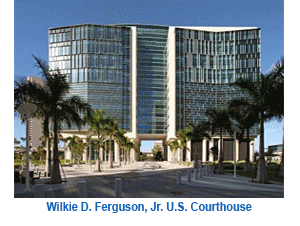 Miami, FL - Florida Man Sentenced to 46 Months in Prison for Role in Mail Fraud Scheme That Victimized Seniors

A federal court in Florida sentenced Eugene Marotta, 49, to 46 months in prison, followed by two years of supervised release, for his role in a mail f... More... $0 (12-11-2018 - FL)


Carter Carol Cervantez v. The State of Texas




Cervantez does not challenge the sufficiency of the evidence to support her
conviction. Because her issues on appeal are procedural, we prov... More... $0 (12-09-2018 - TX)


United States of America v. Terri Cosgrove

Cedar Rapids, IA - Badger Woman Previously Convicted of Bank Fraud Sentenced for Throwing Away Mail Sent to Her Employer

Threw Away Mail to Avoid Having Her Wages Garnished to Pay Restitution

A woman who threw away a federal g... More... $0 (12-08-2018 - IA)


Theresa Riffey v. Bruce V. Rauner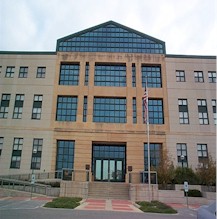 When this case was last before our
court, we upheld the district court's decision declining to certify
a class of home health care assistants ("the Assistants")
who were seeking a refund of the fair-share fees they had paid
to a union for collective-bargaining representation. W... More... $0 (12-07-2018 - IL)


United States of America v. Jeffrey Shawn Baunach




Louisville, KY - Louisville Man Pleads Guilty To Attempted Enticement, Distribution And Possession Of Child Porn

A Louisville, Kentucky, man pleaded guilty before United States District Court Judge Joseph H. McKinley Jr., to attempted enticement of a minor, three counts... More... $0 (12-06-2018 - KY)


Melissa Brumley v. United Parcel Service, Inc.
Melissa Brumley injured her back while unloading heavy packages from a United Parcel Service, Inc. (UPS) truck. After receiving workers' compensation and taking a leave of absence, Brumley returned to work without any injury-related restrictions. Several months later, she sued UPS for failure to accommodate, in violation of the Americans with Disabilities Act, 42 U.S.C. § 12101 et seq. (ADA), as a... More...

$0 (12-06-2018 - TN)


United States of America v. Leander Shepard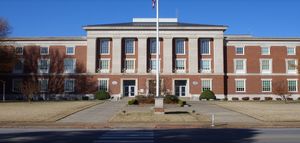 Fayetteville, AR - Fayetteville Man Sentenced To Over 7 Years In Federal Prison For Drug Trafficking

Leander Shepard, age 60, of Fayetteville, Arkansas was sentenced to 87 months in federal prison followed by four years of supervised release on one count of Po... More... $0 (12-05-2018 - AR)


Dr. Jay W. Calvert v. Rima Al Binali
Defendant Rima Al Binali appeals the trial court's denial of
her motion to vacate the $1,940,506 default judgment entered
against her in favor of plaintiffs Dr. Jay W. Calvert and Jay
Calvert, M.D., a professional corporation. Al Binali asserts that
plaintiffs' faulty service by publication rendered the judgment
void on its face. We agree and reverse.
FACTS AND PROCEDURAL B... More...

$0 (12-04-2018 - CA)


CANDELARIO GARCIA v. TYSON FRESH MEATS, INC.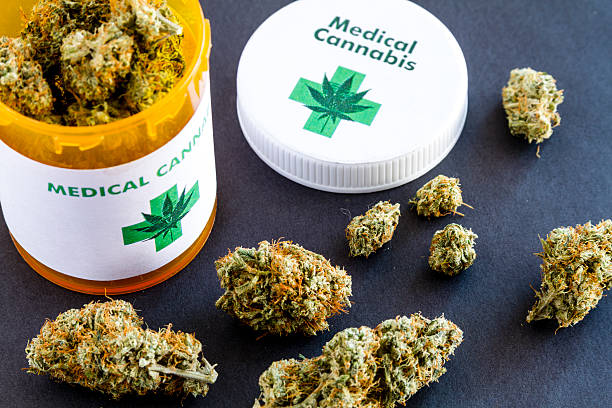 Sooner Cannabis Consultants


Click Here For... More... $0 (12-04-2018 - KS)


United States of America v. Vishal J. Patel




Newport News, VA - Man Pleads Guilty to Posing as a Doctor, Seeing Two Dozen Patients

A Glen Allen man pleaded guilty today to posing as a doctor at a free clinic in Newport News, where he saw nearly two dozen patients.

According to allegations in the indictment, Vishal J. Patel, ... More... $0 (12-04-2018 - )


United States of America v. Ryan Farace





Baltimore, MD - Maryland Man Sentenced to 57 Months in Federal Prison and Ordered to Forfeit at Least $5.665 Million s a Result of His Conviction on Charges Relating to Dark Web Drug Distribution and Money Laundering

Distributed More Than 920,000 Count... More... $0 (12-04-2018 - MD)


United States of America v. Michael W. Kwasnik




Camden, NJ - Former New Jersey Lawyer Admits Role In Money Laundering Scheme

A former New Jersey lawyer today admitted his role in a money laundering scheme.

Michael W. Kwasnik, 49, of North Miami Beach, Florida, plea... More... $0 (12-03-2018 - )






In the early months of 2016, Springfield Police Detective Jerrod Osborne had
been investigating Akeyinde Holloway for drug trafficking. On March 23, 2016, Osborne
was driving an unmarked car and was doing drive-bys of 17 North Shaffer Street in
Springfield, Ohio. Durin... More... $0 (12-02-2018 - OH)


Mark Thomas v. Cornelius J. Harrington, a/k/a Neil Harrington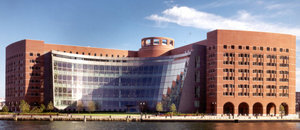 This appeal arises out of an
alleged conspiracy to terminate plaintiff-appellant Mark Thomas
from his position as an officer at the Salisbury Police Department
("SPD"). In 2010, Cornelius Harrington, the Salisbury town
manager, hired Robert St. Pierre to investig... More... $0 (12-02-2018 - MA)


United States of America v. Devin Renard Dabney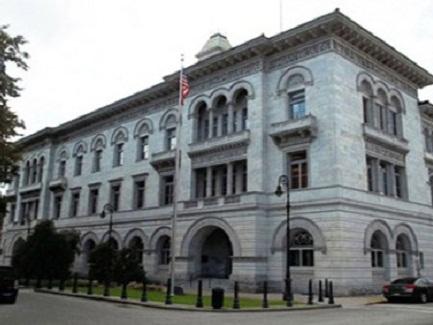 Savannah, GA - Admitted drug 'mule' will spend more than six years in federal prison

Man was part of organization trafficking cocaine, marijuana across the U.S.

An Atlanta man with an extensive felony record will spend m... More... $0 (12-01-2018 - GA)


Next Page