Duty Law
STATE OF KANSAS v. DAVON M. GILL




Davon M. Gill was arrested by an officer of the Hutchinson Police Department for possession of marijuana with the intent to sell. Gill, who is AfricanAmerican, moved to suppress the ... More... $0 (06-24-2019 - KS)


STATE OF KANSAS v. TERI LYNN JOHNSON




Johnson worked as a paraprofessional educator for U.S.D. 497. She was assigne... More... $0 (06-24-2019 - KS)


Victoria M. Tidwell v. State of Indiana

MoreLaw Virtual Receptionists
Never Miss Another Call
Don't Wait - Call 918-582-6422 Today!







Tidwell and her fiancé, James Hall, were living in Hendricks County with
Tidw... More... $0 (06-24-2019 - IN)


STATE OF LOUISIANA Vs. KENNETH LANDRIEU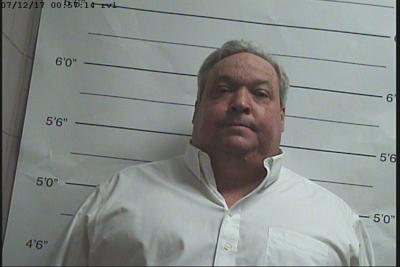 New Orleans judge jails Kenneth Landrieu, former mayor's cousin, for courtroom contempt




Mr. Landrieu was commissioned ... More... $0 (06-23-2019 - LA)


Glenn Eisen v. Ardeshir Tavangarian
Following a bench trial the court entered judgment and
granted an injunction in favor of Glenn Eisen and Alison Eisen,
finding that Ardeshir Tavangarian, Tania Tavangarian and
619 Properties, LLC had violated the view protection provisions
of paragraphs 1 and 11 of the covenants, conditions and
restrictions (CC&R's) applicable to the parties' neighboring
properties in the M... More...

$0 (06-23-2019 - CA)


STATE OF NEBRASKA V. JEFFREY VITT JOHNSON
MoreLaw Virtual ReceptionistsA Receptionist for Less Than a Dollar an Hour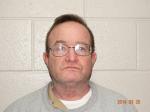 More... $0 (06-21-2019 - NE)


STATE OF MISSOURI v. EMILY USNICK




Usnick was an unmarried mother of three when she became pregnant in 2008. Two ... More... $0 (06-21-2019 - MO)


Shaquita Galloway v. The State of Texas
Knowingly causing serious bodily injury to a child.




On April 16, 2013, Galloway went to the bathroom of a home in which she
was living because she stated that "she thought she was... More... $0 (06-21-2019 - TX)


Christopher Ross v. County of Riverside
Christopher Ross appeals from a summary judgment granted in favor of the
County of Riverside on Ross's claims for violation of Labor Code section 1102.5 and for
violation of the provisions in the Fair Employment and Housing Act (Gov. Code, § 12900
et seq.; FEHA) prohibiting disability discrimination, failure to reasonably accommodate,
failure to engage in the interactive process, ... More...

$0 (06-21-2019 - CA)


Glenn Eisen v. Ardeshir TavanGarian
Following a bench trial the court entered judgment and
granted an injunction in favor of Glenn Eisen and Alison Eisen,
finding that Ardeshir Tavangarian, Tania Tavangarian and
619 Properties, LLC had violated the view protection provisions
of paragraphs 1 and 11 of the covenants, conditions and
restrictions (CC&R's) applicable to the parties' neighboring
properties in the M... More...

$0 (06-21-2019 - CA)


Ricardo Lara Martinez v. The State of Texas
MoreLaw Virtual ReceptionistsNever Miss Another New Client Call
More... $0 (06-20-2019 - TX)


JOSE DELIRA JR. v. KANSAS DEPARTMENT OF REVENUE

MoreLaw Suites

Legal Suites and Virtual Offices In Downtown Tulsa
Petroleum Club Building
601 South Boulder
918-582-3993 or info@morelaw.com
More... $0 (06-19-2019 - KS)


FARMERS STATE BANK, WATHENA, KANSAS v. WILLIAM ORCUTT, et al.

MoreLaw Virtual Receptionists
Never Miss Another Call
Don't Wait - Call 918-582-6422 Today!







The underlying facts of this case are set out in Farmers State Bank v. Orcutt, 2012... More... $0 (06-19-2019 - KS)


Mary Hanna v. Mercedes-Benz USA, LLC
To settle Mary Hanna's lawsuit under the Song-Beverly
Consumer Warranty Act (Civ. Code, § 1790 et seq.), MercedesBenz
USA, LLC agreed on January 27, 2017 to pay Hanna
$60,000 plus a sum equal to her costs and expenses in pursuing
the action, "including attorney's fees based on actual time
reasonably incurred . . . pursuant to Civil Code Section 1794(d),
to be determined by ... More...

$0 (06-19-2019 - CA)


STATE OF OHIO - vs - KYLE ROBERT CRYTZER
MoreLaw Virtual Receptionists Nosotros hablamos español
More... $0 (06-18-2019 - OH)


STATE OF OHIO - vs - BRYAN MITCHELL DOTSON
MoreLaw Virtual ReceptionistsNever Miss Another New Client Call
... More... $0 (06-18-2019 - OH)


STATE OF OHIO - vs - SCOTT W. EVERETT

MoreLaw Virtual Receptionists
Never Miss Another Call
Don't Wait - Call 918-582-6422 Today!









On August 10, 2018, at approximately 10:19 p.m., Mentor Police Officer More... $0 (06-18-2019 - OH)


State of Ohio v. Lamar D. Reynolds
... More... $0 (06-18-2019 - OH)


STATE OF OHIO v. DARNELL LEWIS BITTING
MoreLaw Virtual ReceptionistsNo More Robo Calls With MoreLaw Receptionists
... More... $0 (06-17-2019 - OH)


STATE OF OHIO v. URSULA OWENS

MoreLaw Virtual Receptionists
Never Miss Another Call
Don't Wait - Call 918-582-6422 Today









Owens was engaged to, and cohabitating with, codefendant Tequila
Cru... More... $0 (06-16-2019 - OH)


STATE OF OHIO v. TEQUILA CRUMP
MoreLaw Virtual ReceptionistsNever Miss Another New Client Call
... More... $0 (06-16-2019 - OH)


STATE OF OHIO v. DAPRI CROSBY





MoreLaw Virtual Receptionists

Never Miss Another New Client Call



More... $0 (06-16-2019 - OH)


STATE OF OHIO v. TAMESHA BENNETT
MoreLaw Virtual ReceptionistsNever Miss Another New Client Call
More... $0 (06-16-2019 - OH)


STATE OF OHIO v. MONTEZ COBB
MoreLaw Virtual ReceptionistsA Receptionist for Less Than a Dollar an Hour
$0 (06-16-2019 - OH)


STATE OF OHIO v. MICHAEL SUELLS WILLIAMS
MoreLaw Virtual Receptionists Nosotros hablamos español
More... $0 (06-16-2019 - OH)


Next Page