Diversity of Citizenship Law
Benjamin Grice and Kayla Patchett v. CVR Energy, Inc. and CVR Refining, L.P.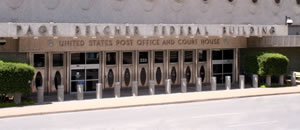 Benjamin Grice suffered severe burns after an oil pump exploded at the
refinery where he worked. He and his wife brought suit against the refinery's two
parent corporations, CVR Energy and CVR Refining. They alleged the parent
companies assumed responsibility for... More... $0 (04-23-2019 - OK)


Nikos Hecht v. Great Northern Insurance Company, d/b/a Chubb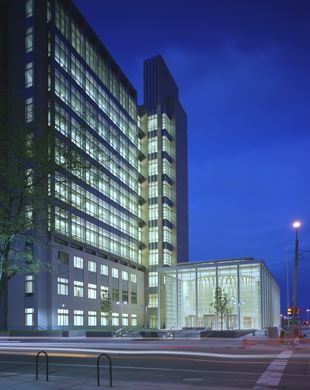 Nikos Hecht appeals the district court's grant of summary judgment in favor of
his insurer, Great Northern Insurance Company (Chubb), which denied Hecht's
claims based on policy exclusions for intentional acts and abuse committed by its
insured. Exercising juri... More... $0 (04-18-2019 - CO)


Alexandro Puga; Norma Puga v. RCX Sollutions, Inc.

MoreLaw Virtual Receptionists
Nosotros hablamos español





RCX Solutions, Incorporated is a licensed motor carrier that contracted with a driver, Ronald Brown, to transport a ... More... $0 (04-17-2019 - TX)


Noel J. Michaud, f/k/a Noel J. Ketola v. v. Sarah E. Davison




After suing Sarah Davidson for injuries arising out of a car accident, Noel
Michaud attempted to serve Davidson by having a local sheriff's deputy leave a
copy of the summons and complaint with Davidson's father, who then handed
them to Davidson just hours later. The magist... More... $0 (04-16-2019 - MN)


Michael D. Castro v. Tri Marine Fish Company, LLC




Central to the United Nations Convention on the Recognition and Enforcement of Foreign Arbitral Awards, June 10, 1958, 21 U.S.T. 2517 ("New York Convention"), and related federal law is the principle insulating foreign arbitral awards from second-guessing by cour... More... $0 (04-15-2019 - WA)


Joan Demarest v. HSBC Bank USA, N.A.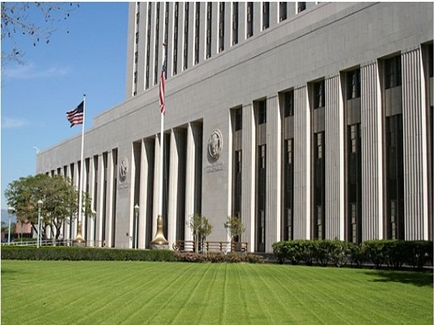 Plaintiff-Appellant Joan Demarest initiated an action in state court stemming from the foreclosure of her property. The defendants removed the action to federal district court based on diversity jurisdiction. The district court... More... $0 (04-08-2019 - CA)


United States of America v. Deandre Cherry




Deandre Cherry's heroin customers
had been complaining about the poor quality of his supply,
so on a rainy night in May 2012, he drove into a parking lot in
Markham, Illinois hoping to exchange his inventory of ... More... $0 (04-08-2019 - IL)


Roland A. Alonso v. Westcoast Corporation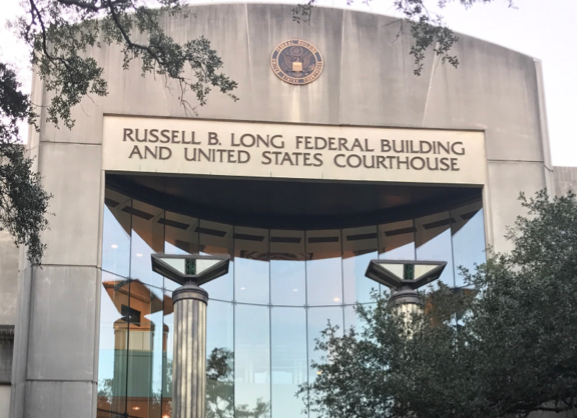 After a jury trial, Westcoast Corporation was found liable for breaching a contract it entered with RCS Contractors, Inc. Among Westcoast's claims of error are the finding of a bad-faith breach, the language of the verdict form, and the award of attorney fees. We conclude there was one... More... $0 (04-08-2019 - LA)


OFFICE OF THE ATTORNEY GENERAL, DEPARTMENT OF LEGAL AFFAIRS vs NATIONWIDE POOLS, INC.




The OAG sued defendant Nationwide Pools, Inc., for deceptive trade practices and implementing a surcharge for credit card usage. The OAG asked the court to declare the practices unfair, enjoin the defendan... More... $0 (04-06-2019 - FL)


William A. Valls v. Allstate Insurance Company





This appeal arises from the multitude of lawsuits filed by
Connecticut homeowners whose basement walls were likely
constructed with defective concrete manufactured by the now‐defunct
J.J. Mottes Company—the so‐called "crumbling concrete cases."
Plaint... More... $0 (04-02-2019 - CT)


United States of America v. Alvin Cole




Albany, NY - Liberian Man Convicted of Making False Statements

Alvin Cole, age 43, a Liberian citizen residing in Philadelphia, Pennsylvania, was convicted on March 28, following a 4-day jury trial, of making a false statement and making a false claim of United States ci... More... $0 (04-02-2019 - NY)


Laurence Johnson v. The Raytheon Company, Inc.
Plaintiff and appellant Laurence Johnson was seriously
injured when he fell from a ladder at work. At the time, Johnson
was employed by an independent contractor which provided
maintenance engineering staff for defendant and respondent The
Raytheon Company, Inc. Raytheon was undergoing a renovation
project of a water cooling tower on its premises. The prime
contractor for t... More...

$0 (03-28-2019 - CA)


Catherine Gibbons, et al. v. Bristol-Myers Squibb Company and Pfizer, Inc.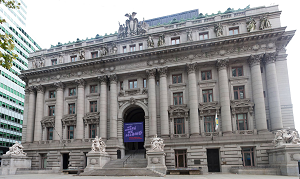 Plaintiffs in this multi‐district litigation appeal from judgments entered by
the United States District Court for the Southern District of New York (Denise L.
Cote, J.) dismissing their products liability claims for injuries allegedly caused by
the... More... $0 (03-27-2019 - NY)


Daniel Long v. Forty Niners Football Company, LLC
This is one of many personal-injury lawsuits filed by plaintiff Daniel Long after he
was assaulted following a professional football game. After almost two years of
litigation in San Francisco Superior Court against the San Francisco Forty Niners, Ltd.,
Long learned that the California limited partnership had converted into a Delaware
limited liability company, the Forty Niners Foo... More...

$0 (03-27-2019 - CA)


Norma L. Cooke v. Jackson National Life Insurance Company





In this suit under the diversity
jurisdiction, a district court ordered Jackson National Life
Insurance to pay about $191,000 on a policy of life insurance.
243 F. Supp. 3d 987 (N.D. Ill. 2017). The court a... More... $0 (03-26-2019 - )


James Steinle v. City and County of San Francisco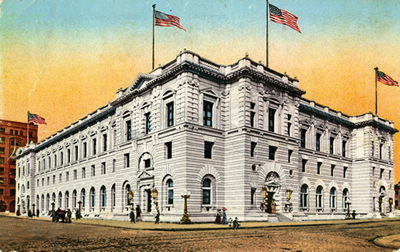 The facts of this case are undeniably tragic. Kathryn Steinle ("Steinle"), a 32-year-old woman, was shot and killed by Juan Francisco Lopez-Sanchez, an undocumented alien with a criminal record, after he was released from custody by the San Francisco Sheriff's Department. In this appeal, ... More... $0 (03-25-2019 - CA)


Rod Slappy-Sutton and Jean Sutton v. Speedway, LLC




Plaintiffs-Appellants Rod Slappy-Sutton and Jean Sutton challenge the District Court's entry of summary judgment in favor of Defendant-Appellee Speedway LLC. Because we find there are genuine disputes of material fact, we will reverse.
I. Background
On a winter evening in Janu... More... $0 (03-25-2019 - PA)


Ja'Lin Williams v. Norfolk Southern Corporation and Norfolk Southern Railway Company




Ja'Lin Williams was struck by a train while he and his friends were running away from a po-lice officer. He sued the railway, which he believed was at fault for his injuries. But the district court granted summary judgment to the railway, concluding ... More... $0 (03-19-2019 - IN)


Garrick Calandro v. Sedgwick Claims Management Service, Inc.





A Massachusetts statute,
familiarly known as Chapter 176D, requires firms that are "in the
business of insurance" to handle claims in good faith and to
respond reasonably to the exigencies of the settlement process.
Mass. Gen. Laws ch. 176D, § 3. But every case ha... More... $0 (03-18-2019 - ma)


United States of America v. Ravi Babu Kolla and Krystal Cloud




Panama City, FL - Panama City Marriage Fraud Conspirators Plead Guilty and Sentenced

Ravi Babu Kolla, 47, an Indian foreign national residing in Panama City, pleaded guilty to conspiracy to commit marriage and visa fraud and conspiracy to commit money laundering. His co-d... More... $0 (03-14-2019 - FL)


In the Interest of D.H., A Minor Child



In May 2016, the State filed a child in need of care (CINC) petition regarding D.H. against Mother and Father. D.H., who was only four months old at t... More... $0 (03-14-2019 - KS)


Kesha Porter v. Ford Motor Company





Keshia Porter appeals the district court's dismissal of her complaint as time
barred. The district court concluded that this action is untimely under Wyo. Stat.
§ 1-38-102 because Porter did not file a petition for appointment as a wrongful death
representative ("WDR")... More... $0 (03-12-2019 - WY)


Thomas Jackson Miller v. The Sunapee Difference, d/b/a Mount Sunapee Resort





Thomas Jackson Miller collided
with unmarked snowmaking equipment while skiing at the Mount
Sunapee Resort in 2015 in Sunapee, New Hampshire. Soon thereafter,
he brought a tort suit under New Hampshire law against the resort's
owner, The Sunapee Difference, LLC (... More... $0 (03-11-2019 - NH)


Charles Greenhill and Amphib, Inc. v. Richard M. Vartanian and Platinum Fighter Sales, Inc.




Hermann Göring, head of the
Luftwaffe in World War II, remarked: "When I saw those
Mustangs over Berlin, I knew that the war was lost." The P-
51 Mustang fighter entered service in January 1942, and
long-ran... More... $0 (03-11-2019 - IL)


Alejandro Jorge-Chavelas v. Louisiana Farm Bureau Casualty Insurance Company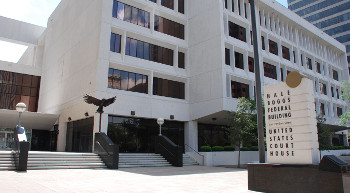 Workers' compensation laws strike a statutory bargain between labor and management. They all but guarantee that a worker will recover from an employer for workplace injuries. In exchange for that certainty, the worker gives up the right to pursue a potentially larger recovery... More... $0 (03-11-2019 - LA)


Next Page