Dissolution of Marriage Law
Alexandro Puga; Norma Puga v. RCX Sollutions, Inc.

MoreLaw Virtual Receptionists
Nosotros hablamos español





RCX Solutions, Incorporated is a licensed motor carrier that contracted with a driver, Ronald Brown, to transport a ... More... $0 (04-17-2019 - TX)


Darwin Bernard Foster v. The State of Texas

MoreLaw Virtual Receptionists
Nosotros hablamos español



Following the death of her father in approximately 2004, the child
complainant in this case, C.S., move... More... $0 (04-16-2019 - TX)


ANGELA S. CIANFAGLIONE - vs - LAKE NATIONAL BANK (nka ERIE BANK), et al.




On January 6, 2017, Grajzl filed a Complaint against Lake National Bank,
bank employee Lisa Lawrence, John Does 1 and 2, and her ex-husband, Andrew
Cianfaglione. The Complaint alleged that Cianfag... More... $0 (04-13-2019 - OH)


Jacqueline Stennett etc. v. Danae Marie Miller
This case presents two issues: does the nonmarital biological child of an
absentee father who never openly held her out as his own have standing under Code of
Civil Procedure section 377.60 (section 377.60) to sue for his wrongful death if she failed
to obtain a court order declaring paternity during his lifetime?
1
If she does not have
standing, does section 377.60 violat... More...

$0 (04-13-2019 - CA)


William B. Look, Jr. v. Bela Penovatz



Appellant William Look, Jr. appeals an order of the trial court denying his request
for reimbursement under Family Code section 39501 for funds he expended while
... More... $0 (04-09-2019 - CA)


McKenzie Bezos v. Jeff Bezos




MacKenzie Bezos, age 48, sued Jeff Bezos in the Superior Court of King county, Washington seeking dissolution of their 25-year marriage.

Mrs. Bezos was entitled to 50% of the marital estate, including the Amazon stock owned by them.... More... $0 (04-06-2019 - WA)


Heather C. Cone vs. Jeffrey A. Kolesiak



Cone and Mr. Jeffrey A. Kolesiak ("Kolesiak") were married on September 17, 2013.
One child was born of the marriage on June 21, 2014. Cone filed a petition for di... More... $0 (04-05-2019 - MO)


Melissa Komorsky v. Farmers Insurance Exchange



Melissa Komorsky appeals from a judgment in favor of
Farmers Insurance Exchange (Farmers) and Truck Insurance
Exchange (Truck). Komorsky's mother, Linda Liker, wa... More... $0 (04-04-2019 - CA)


ROBERTO SIMON RINCON v. STATE OF KANSAS




Following a bench trial on stipulated facts, and after preserving his right t... More... $0 (04-03-2019 - KS)


National Asian American Coalition v. Gavin Newsom, as Governor




This appeal arises out of the subprime mortgage crisis, a nationwide banking
emergency that began in 2007 with the collapse of a housing financing bubble created in
large part by an increase in housing speculation and subprime lending practices. This
crisis led to a deep recession in the Unite... More... $0 (04-03-2019 - CA)


Angela Rel v. Pacific Bell Mobile Services




The trial court dismissed this proposed class action lawsuit because plaintiffs
failed to comply with Code of Civil Procedure section 583.310,1 which requires an action
to "be brought to trial within five years after the action is commenced against the
defendant." The main... More... $0 (04-02-2019 - CA)


Bertha A. Molinaro v. Michael M. Molinaro
Michael Molinaro appeals from a restraining order issued
under the Domestic Violence Prevention Act (DVPA) (Fam. Code,
§ 6200 et seq.).
1 We conclude the part of the restraining order
prohibiting Michael from posting anything about his divorce case
on Facebook constitutes an overbroad, invalid restraint on his
freedom of speech. We therefore will reverse that provision and<... More...

$0 (04-01-2019 - CA)


Federal Trade Commission v. Office Depot, Inc., at al.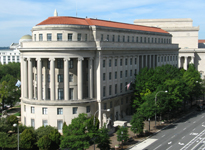 Washington, DC - Office Depot and Tech Support Firm Will Pay $35 Million to Settle FTC Allegations That They Tricked Consumers into Buying Costly Computer Repair Services

Office Depot, Inc. and a California-based tech support software provider have agreed... More... $0 (03-30-2019 - )


Johnnie Teresa Marchisio v. Carrington Mortgage Services, LLC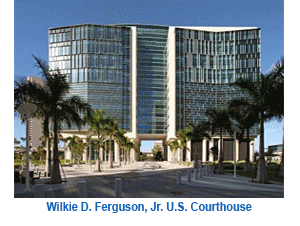 This is the second federal action filed by Plaintiffs Johnnie Teresa Marchisio and Adrian Marchisio against Defendant Carrington Mortgage Services, LLC. Defendant's repeated failures to accurately report the status of Plaintiffs' mortgage loans prompted both actions. Sp... More... $0 (03-30-2019 - FL)


Jerud Butler v. Board of County Commissioners for San Miguel County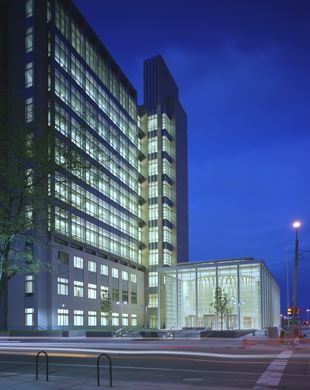 The First Amendment protects a government employee's speech (1) made as a
citizen (2) on a matter of public concern (3) if the employee's right to speak
outweighs the government's interest as an employer in an efficient workplace. These
are the first three step... More... $0 (03-30-2019 - CO)


Richard Clayton Kimberlin v. The State of Texas



In 2013, appellant's mother married complainant's father creating a blended family with
three teenaged ch... More... $0 (03-28-2019 - TX)


Daniel Long v. Forty Niners Football Company, LLC
This is one of many personal-injury lawsuits filed by plaintiff Daniel Long after he
was assaulted following a professional football game. After almost two years of
litigation in San Francisco Superior Court against the San Francisco Forty Niners, Ltd.,
Long learned that the California limited partnership had converted into a Delaware
limited liability company, the Forty Niners Foo... More...

$0 (03-27-2019 - CA)


NATIONS FINANCIAL, LLC, and JOHN SIGG v. MARK SEVART and DINA MORRISON




To understand the facts in this case, one must become familiar with multiple lawsuits going on as far back as 2001. In the first case, Linda Sigg filed for divorce from her husband, John Sigg, in... More... $0 (03-25-2019 - KS)


California Department of Finance v. City of Merced, Lisa Cardella-Presto, as Auditor-Controller, etc., Real Party in Interest
This is an unusual "Great Dissolution" case (see City of Brentwood v. Campbell
(2015) 237 Cal.App.4th 488, 491) that turns on basic civil procedure questions.1
The
City of Merced (City) participated in the normal due diligence review (DDR) process to
review what, if any, monies had to be disgorged when its former RDA was statutorily
dissolved. The City did not initiate a judic... More...

$0 (03-24-2019 - CA)


Ione Valley Land, Air, and Water Defense Alliance, LLC v. County of Amador, Newman Minerals, LLC, Real Parties in Interest
In 2012, the County of Amador (County) certified a final environmental impact
report (EIR) and approved the Newman Ridge Project (Project), an aggregate quarry and
related facilities near Ione owned by real parties in interest Newman Minerals and others
(Applicants). Ione Valley Land, Air, and Water Defense Alliance, LLC (LAWDA) filed
2
a petition for writ of mandate under the... More...

$0 (03-24-2019 - CA)


United States of America v. Gaurav Mehta, Mary Opoka and Isha Mehta




4 Appeal from judgments of conviction in the United States District Court
5 for the Northern District of New York (McAvoy, J.). The defendants were
6 convicted of marriage fraud and immigration fraud in violation of 8 U.S.C. §
7 1325(c) and 18 U.S.C. §§ 2, 1546(a). Du... More... $0 (03-22-2019 - NY)


STATE OF TENNESSEE v. CHRISTOPHER DESMOND SIMPSON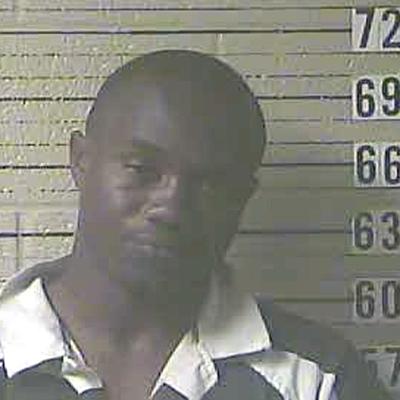 This case arises from the June 21, 2014 killing of Michelle Robinson in a remote area of Lawrence County. The De... More... $0 (03-20-2019 - TN)


Stephen Demond Anderson Sr. v. Emmarie G. Flaggs Anderson




Stephen and Emmarie dated throughout high school and eventually married in 2007. <... More... $0 (03-20-2019 - MS)


James Alvin Jarvis v. Todd Henry Jarvis
Appellant Jarvis Properties is a limited partnership that owns a two-acre parcel of
land. Its two general partners—appellant Todd Henry Jarvis and respondent James Alvin
Jarvis (brothers)—each own a 50 percent interest in the partnership, which is less than the
majority consent required to act on behalf of the partnership (Corp. Code, § 15904.06,
subd. (a)). The general partners ca... More...

$0 (03-20-2019 - CA)


STANLEY BANKS v. BARBARA BANKS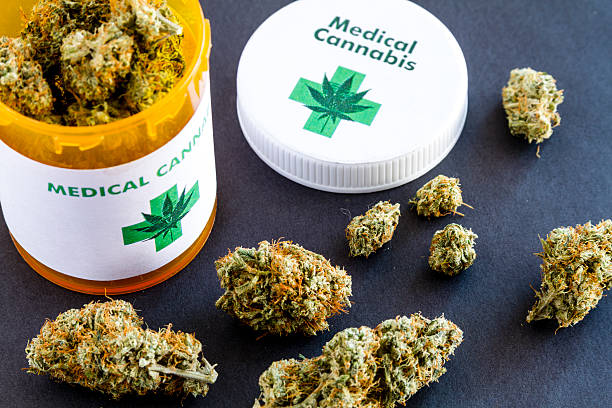 Sooner Cannabis Consultants


Click Here For... More... $0 (03-18-2019 - AR)


Next Page