Dismissal Law
Judy Dilley v. Holiday Acres Properties, Inc.




Judy Dilley and Abigail Brown were injured while horseback riding in Wisconsin. Both women are citizens of other states, so they sued the trail and stable operators in federal court in western Wisconsin asserting claims of negligence. They... More... $0 (09-27-2018 - WI)


In Re: Amazon.com, Inc., Fulfillment Center Fair Labor Standards Act (FLSA) and Wage and Hour Litigation




Plaintiffs in this purported class action seek compensation under Nevada and Arizona law for time spent undergoing or waiting to undergo mandatory onsite security screenings at the Amazon facilities where they worked. The district court granted summary judgment for Defendants on... More... $0 (09-26-2018 - KY)


Robert Findleton v. Coyote Valley Band of Pomo Indians
This is our third appeal concerning contractor Robert Findleton's attempts to
enforce arbitration clauses in agreements he entered into with the Coyote Valley Band of
Pomo Indians (the Tribe), which failed to pay him for work he performed for the Tribe.
In the first appeal, we held the Tribe had waived its sovereign immunity for purposes of
arbitrating the contract disputes and tha... More...

$0 (09-26-2018 - CA)


Angela Roberson-King v. State of Louisiana Workforce Commission





Angela Roberson-King worked as a rehabilitation counselor at Louisiana Rehabilitation Services (LRS), a division of Louisiana's Office of Workforce Development. In 2014, she applied to become a district supervisor at LRS. She interviewed for the... More... $0 (09-25-2018 - LA)


Jane Doe v. Jeff Landry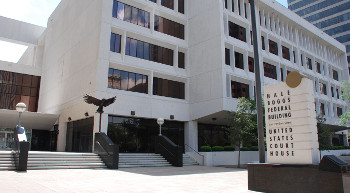 In 2016, Louisiana amended two statutes to require that entertainers on premises licensed to serve alcohol and whose breasts or buttocks are exposed to view be 21 years of age or older. Three erotic dancers aged 18, 19, and 20 filed a complaint against the state official resp... More... $0 (09-25-2018 - LA)


George Alvarez v. The City of Brownsville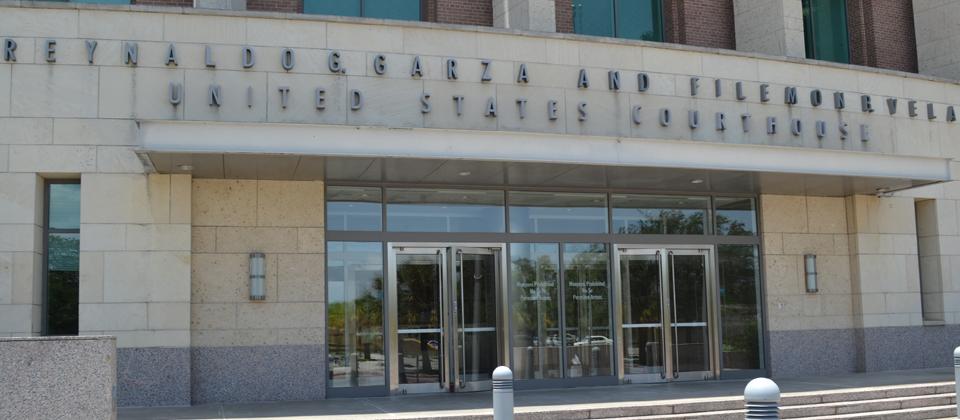 This case was reheard en banc after the Appellee, George Alvarez, had his $2.3 million judgment reversed and his claims against the City of Brownsville dismissed by a panel of this court. The en banc court has carefully considered two impo... More... $0 (09-25-2018 - TX)


Peggy Shumpert v. City of Tupelo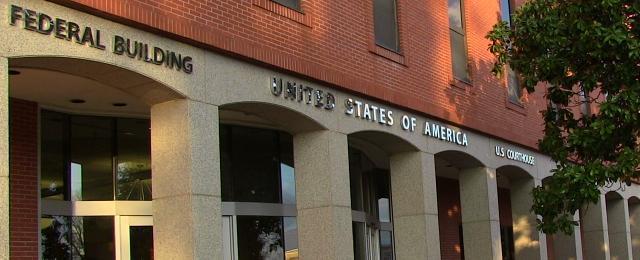 Plaintiffs-Appellants appeal the district court's grant of summary judgment dismissing their Fourth Amendment, 28 U.S.C. § 1983 excessive force and state law claims against Defendants-Appellees, the City of Tupelo and Officer Cook. Plaintiffs also appeal the district court... More... $0 (09-25-2018 - MS)


UNITED STATES OF AMERICA (Bureauof Land Management) v. RON KORMAN and MAXINE KORMAN





This Case involves the United States' water rights in two small reservoirs—the
Chevy and Poker Reservoirs—on federal grazing lands within Montana Water Basin
40M. Water Court case 40M-230 is made up of forty-six stock and wil... More... $0 (09-24-2018 - MT)


Carol Lee Walker v. Senior Deputy Brian T. Coffey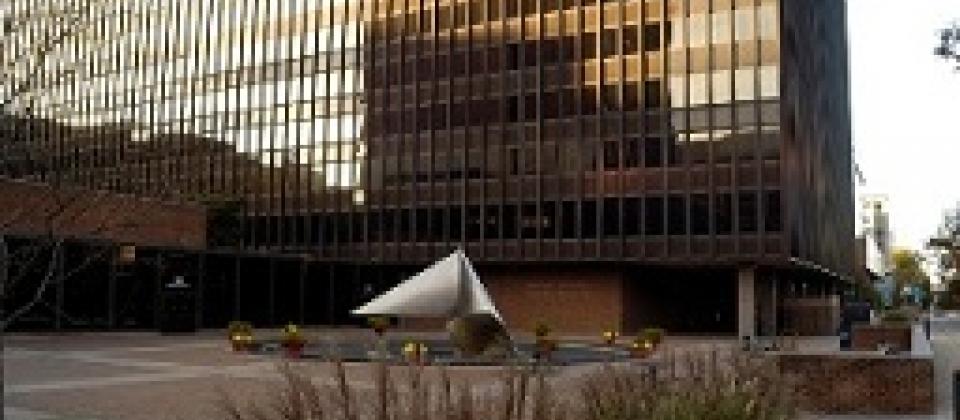 Appellant Carol Lee Walker commenced this action under 42 U.S.C. § 1983. She alleges that Appellees—a prosecutor and a special agent employed by the Pennsylvania Office of the Attorney General (OAG)—violated her Fourth Amendment right to ... More... $0 (09-24-2018 - Pa)


UNITED STATES OF AMERICA v. ERIC PINEDA-MATEO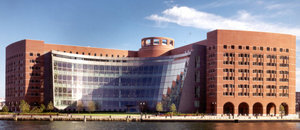 Before moving forward, a brief survey of the spousal testimonial privilege and the rationales that have traditionally undergirded it is in order. A. The spousal testimonial privilege is an evidentiary privilege that protects a defendant's spouse from having to take the witness ... More... $0 (09-23-2018 - NH)


L.M., a juvenile vs. The State of Florida
On November 20, 2014, L.M. was issued a printed form of "Notice of Suspension" by his Miami-area high school, with typewritten entries in the information fields. The form stated that L.M. was suspended from his school for a period of ten days and "may not return until Pending Parent Conference." The form further indicated that the suspension was a result of "Disruptive Behaviors, Defiance o... More...

$0 (09-22-2018 - FL)


Dr. Reinhold Munker v. Board of Supervisors of Louisiana State University System
The plaintiff, Dr. Reinhold Munker, was a tenured professor of medicine at Louisiana State University Medical Center in Shreveport, Louisiana. He was officially employed by the defendant, Board of Supervisors of Louisiana State University System ("the Board"). 1 The plaintiff was a professor/researcher in the field of hematology and oncology. On the morning of August 18, 2015, the departme... More...

$0 (09-20-2018 - LA)


Melody Chacker v. JPMorgan Chase Bank. N.A.
Pursuant to California Rules of Court, rules 8.1105(b) and
8.1110, this opinion is certified for publication with the exception
of Parts II.A–II.B and Part II.D.

Plaintiff and appellant Melody Chacker (plaintiff)
refinanced a loan on her home and then failed to make required
loan payments, which triggered non-judicial foreclosure
proceedings. Plaintiff sued to stop the... More...

$0 (09-19-2018 - CA)


DONNA FOX, as Personal Representative of Ronald J. Fox, Deceased v. JAMES R. MIZE and VAN EATON READY MIX, INC. and FEDERATED MUTUAL INSURANCE COMPANY Sooner Cannabis Consultants Click Here For Expert Help 918-960-5038
This cause arises from a motor vehicle accident between Ronald J. Fox and James R. Mize that occurred on July 29, 2015, near Sunnylane Road and Indian Hills Road in Norman, Oklahoma. Mr. Mize was traveling northbound on Sunnylane Road in a tractor-trailer owned by his employer, Van Eaton Ready Mix, Inc., when he made a left turn onto Van Eaton's property. According to the traffic collision report,... More...

$0 (09-19-2018 - OK)


Herman N. Nunes v. HIE Holdings, Inc. Federal Courthouse - Honolulu, Hawaii
In 2008, Congress enacted the ADA Amendments Act
("ADAAA"), which broadened the definition of disability
under the Americans with Disabilities Act ("ADA"),
42 U.S.C. §§ 12101 et seq. As relevant to this appeal, the
ADAAA expanded the scope of the ADA's "regarded-as"
definition of disability. We have not opined on this issue
in the ten years since the ADAAA was enacted and s... More...

$0 (09-19-2018 - HI)


Alec Marsh v. J. Alexander's, L.L.C. District of Arizona Federal Courthouse - Phoenix, Arizona
Congress enacted the Fair Labor Standards Act ("FLSA") in 1938 in response to a national concern that the price of American development was the exploitation of an entire class of low-income workers. President Roosevelt, who pushed for fair labor legislation, famously declared: "The test of our progress is not whether we add more to the abundance of those who have much; it is whether we provide eno... More...

$0 (09-19-2018 - AZ)


Guadalupe A. Ontiveros v. Kent Constable
Guadalupe Ontiveros, as the minority shareholder in Omega Electric, Inc.
(Omega), sued majority shareholder Kent Constable, his wife (Karen Constable), and
Omega,1 asserting direct and derivative claims arising from a dispute over management
of Omega and its assets. In response to Ontiveros's claim of involuntary dissolution of
Omega, Appellants filed a motion to stay proceedings ... More...

$0 (09-19-2018 - CA)


The People of the State of Colorado v. Daniel S. Gutierrez MoreLaw Performance Marketing If It Does Not Work, It Is Free!
Jairo Perez was shot and killed in his garage.1 A friend of the decedent stated
that he saw who committed the murder and that the murderer had fled. That witness
later positively identified the defendant, Daniel Gutierrez, as the murderer in a police
photo array.
¶3 Minutes after the murder of Perez, a man attempted to force his way into a
residence located just a bloc... More...

$0 (09-18-2018 - CO)


Dustin Lee James v. The People of the State of Colorado MoreLaw Suites - Legal Suites and Virtual Offices The Best Places In Downtown Tulsa To Practice Law 406 South Boulder and 625 South Denver - 582-3993
Dustin James was initially charged with two counts of distribution of a controlled substance, one count of possession with intent to manufacture a controlled substance, and one count of possession with intent to distribute a controlled substance, all but the last of which were dismissed before trial. He was acquitted of the charged offense of possession with intent to distribute methamphetami... More...

$0 (09-18-2018 - CO)


DEJUAN A. BELL v. STATE OF KANSAS MoreLaw Performance Marketing If It Does Not Work, It Is Free!
The district court summarily denied Dejuan A. Bell's motion for habeas corpus relief based on the motion and the court's files and records. Bell appeals, asking us to remand the case with directions to hold an evidentiary hearing on his motion. When we are presented with an appeal from a summary denial of such a motion, this court is in the same position as the district court and will review the m... More...

$0 (09-18-2018 - KS)


Joe R. Whatley v. Canadian Pacific Railway Company District of North Dakota Federal Courthouse - Bismarck, North Dakota Morelaw Internet Marketing National Find A Lawyer Directory 888-354-4529
Joe Whatley, Trustee of the wrongful death claimants' trust (WD Trust),appeals the district court's order finding that his claim under the CarmackAmendment, 49 U.S.C. § 11706, against Canadian Pacific Railway was untimely. Wereverse and remand for further proceedings.
I.BACKGROUND
On June 29, 2013, a train carrying crude oil left New Town, North Dakota,destined for an oil refinery near Sai... More...

$0 (09-18-2018 - ND)


Oglala Sioux Tribe, et al. v. Lisa Fleming, Mark Vargos, Honorable Craig Pfeifle, Lynne A. Valenti




The Oglala Sioux Tribe, the Rosebud Sioux Tribe, and tribal members Madonna
Pappan and Lisa Young brought this action against various South Dakota officials
under 42 U.S.C. § 1983. They challenged procedures used in proceedings brought by
the State to remove children tem... More... $0 (09-18-2018 - SD)


State of Tennessee v. Maurice Gray MoreLaw Suites - The Best Place In Tulsa To Practice Law MoreLaw Suites - Legal Suites and Virtual Offices The Best Places In Downtown Tulsa To Practice Law 406 South Boulder and 625 South Denver - 582-3993
On February 12, 2015, the Shelby County Grand Jury indicted Defendant on charges of aggravated robbery, aggravated burglary, employing a firearm during the commission of a dangerous felony, convicted felon in possession of a firearm, convicted felon in possession of a handgun, and evading arrest. Jury trial Marcus Merriweather, the victim, testified that he had been previously convicted of posse... More...

$0 (09-17-2018 - TN)


Kashiya Nwanguma v. Donald J. Trump Western District of Kentucky Federal Courthouse - Louisville, Kentucky
Plaintiffs participated in a Trump for President campaign rally in Louisville in March 2016 . . . with the purpose of protesting. Perceived to be disruptive, they were unceremoniously ushered out after then-candidate Donald J. Trump said, "Get 'em out of here." Plaintiffs were pushed and shoved by members of the audience as they made their exit and now seek damages from Trump alleging his actions ... More...

$0 (09-17-2018 - kY)


Lauren E. v. Lewisville Independent School District Eastern District of Texas Federal Courthouse - Beaumont, Texas
Lauren C., a young woman with disabilities previously in the Lewisville Independent School District, appeals the district court's decision denying her attorneys' fees under the Individuals with Disabilities Education Act ("IDEA"), 20 U.S.C. §§ 1400 et seq. While we rely on different grounds, we AFFIRM the district court's judgment that Lauren is not a prevailing party for fee purposes.
The und... More...

$0 (09-17-2018 - TX)


Next Page