Discovery Law
Perry Lee Horn v. The State of Texas





On November 24, 2015, after an auto collision resulting in the deaths of the
complainant3 and her unborn child,4 appellant was charged by indictment with the
commission of two offenses of intoxication man... More... $0 (12-09-2018 - TX)


Chuck Close v. Sotheby's Inc.






In Close v. Sotheby's, Inc., 894 F.3d 1061 (9th Cir. 2018),
we held that plaintiffs' claims for resale royalties under the
California Resale Royalties Act ("CRRA") are expressly
preempted by the 1976 Copyright Act.... More... $0 (12-09-2018 - CA)


Robert Genisman v. Hopkins Carley
In this legal malpractice action, appellant Robert Genisman alleges his former
attorneys, Hopkins Carley and Mark Heyl (collectively respondents), were negligent in
their representation of him in connection with the 2005 sale of his ownership interest in
two private companies (the Transaction). Genisman alleges the Transaction initially was
structured as a buyout and respondents re... More...

$0 (12-09-2018 - CA)


John Logan v. Liberty Mutual Fire Insurance Company




Hartford, CT - John Logan, age 59, sued Liberty Mutual Fire Insurance Company on an auto negligence insurance law theory claiming to have been injured and/or damaged in a car wreck caused by Brandon Butler of Plainville, Connecitcutt.

Liberty Mutual denied Plaintiff's claims and asserted th... More... $202000 (12-08-2018 - )


STATE OF NEBRASKA V. DARNELL L. RUSSELL



MoreLaw Suites Virtual Offices
Office from Home and Make More Money
918-582-3993



In Russell's direct appeal, the Nebraska Supreme Court described the c... More... $0 (12-06-2018 - NE)


STATE OF NEBRASKA V. WARREN E. MYLES
MoreLaw Suites - Legal Suites and Virtual Offices
The Best Places In Downtown Tulsa To Practice Law
406 South Boulder and 625 South Denver - 582-3993



<... More... $0 (12-06-2018 - NE)


Melissa Brumley v. United Parcel Service, Inc.
Melissa Brumley injured her back while unloading heavy packages from a United Parcel Service, Inc. (UPS) truck. After receiving workers' compensation and taking a leave of absence, Brumley returned to work without any injury-related restrictions. Several months later, she sued UPS for failure to accommodate, in violation of the Americans with Disabilities Act, 42 U.S.C. § 12101 et seq. (ADA), as a... More...

$0 (12-06-2018 - TN)


PATRICK R. CONN vs. STATE OF MISSOURI






A final judgment is a prerequisite for appeal. Green v. State, 494 S.... More... $0 (12-05-2018 - MO)


Dr. Jay W. Calvert v. Rima Al Binali
Defendant Rima Al Binali appeals the trial court's denial of
her motion to vacate the $1,940,506 default judgment entered
against her in favor of plaintiffs Dr. Jay W. Calvert and Jay
Calvert, M.D., a professional corporation. Al Binali asserts that
plaintiffs' faulty service by publication rendered the judgment
void on its face. We agree and reverse.
FACTS AND PROCEDURAL B... More...

$0 (12-04-2018 - CA)


Vickie Forby v. One Technologies, L.P.





Plaintiff-Appellant Vicky Forby ("Forby") appeals the district court's grant of Defendant-Appellee One Technologies, L.P.'s ("One Tech") motion to compel arbitration. Forby contends that the district court erred in findin... More... $0 (12-04-2018 - TX)


Jayson Crawford v. Metropolitan Life Insurance





Jayson Crawford claims that MetLife violated the Employee Retirement Income Security Act (ERISA) by denying him the benefits of his wife's life insurance policy after her death. MetLife maintains that the only beneficiary... More... $0 (12-03-2018 - )


STATE OF KANSAS v. MICHAEL A. CHIGHISOLA




In early 2014, C.D. (Mother) and K.D. (Stepfather) started having difficulty ... More... $0 (12-03-2018 - KS)


STATE OF KANSAS v. LINDA FAYE RITCHEY




In July 2017, Topeka police officers responded to a report that a group of women, including defendant Linda Ritchey, might be burglarizing a van in the Academy Sports parking lot. When officers arrived and found the van, they approached Ritchey, who was sitting in the front passeng... More... $0 (12-03-2018 - KS)


JOSHUA D. ALLISON v. STATE OF KANSAS




We will review the complex factual and procedural background presented in thi... More... $0 (12-03-2018 - KS)


State of Tennessee v. Merrico Jackson






The Defendant was indicted and convicted of the premeditated first degree murder of Marcus Griggs, the victim. In the light most favorable to ... More... $0 (12-02-2018 - TN)


STATE OF OHIO v. RYAN M. MONAHAN


Market Your Practice In Ten Counties for $10 A Month
More... $0 (12-02-2018 - OH)


Jason Begin v. Laura Drouin





Officer Laura Drouin of the
Augusta, Maine police department shot plaintiff Jason Begin as
Begin was cutting himself with a knife in the waiting area of the
Riverview Psychiatric Center's local office. Begin later sued
Drouin under 42 U.S.C. § ... More... $0 (12-02-2018 - ME)


Mark Mancini v. City of Providence





Plaintiff-appellant Mark Mancini
is a veteran police officer in Providence, Rhode Island (the City).
Following an injury that he s... More... $0 (12-02-2018 - RI)


Mark Thomas v. Cornelius J. Harrington, a/k/a Neil Harrington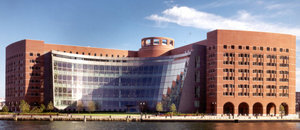 This appeal arises out of an
alleged conspiracy to terminate plaintiff-appellant Mark Thomas
from his position as an officer at the Salisbury Police Department
("SPD"). In 2010, Cornelius Harrington, the Salisbury town
manager, hired Robert St. Pierre to investig... More... $0 (12-02-2018 - MA)






On June 21, 2017, the Montgomery County Grand Jury returned an
indictment charging Smith with one count of felonious assault in violation of R.C.
2903.11(A)(1), a felony of the second degree. The charges stemmed from allegations
that Smith choked Laura Plummer at her Ke... More... $0 (12-01-2018 - OH)


STATE OF OHIO vs. THOMAS CAVEZ STIDHUM




On December 12, 2015, Stidhum was charged by a sealed, direct
indictment with aggravated vehicular homicide, vehicular homicide, tampering with
evidence, and failure to stop after an accident. He was arrested on January 8, 2016. He
filed a discovery demand that included... More... $0 (11-30-2018 - OH)


STATE OF OHIO vs. MICHAEL SMITH




V.M. was Smith's daughter. She testified that Smith had molested her
over the course of several years in the 1980s. She said that he had shown her
photographs of her mother naked, as well as pornographic material. One instance
was witnessed by V.M.'s sister, L.S. L.S.... More... $0 (11-30-2018 - OH)


Derek Vernon Medina vs. The State of Florida




Appellant Derek Vernon Medina appeals his convictions and sentences for
second-degree murder of his wife, Jennifer Alfonso; shooting or throwing a deadly
missile; and child neglect. Appellant contends that the trial court erred in: (1)
excluding defense expert testimony regard... More... $0 (11-30-2018 - FL)


Allen Cooper vs State of Florida




Allen Cooper walked into a Tallahassee bank, threatened the teller with a gun, and left with $3,200 in cash. At Cooper's trial for robbery with a firearm, his counsel conceded in opening statements that Cooper robbed the bank. Cooper himself testified and likewise admitted to the robbery. The... More... $0 (11-30-2018 - FL)


Finance Holding Company, LLC v. The American Institute of Certified Tax Coaches, Inc.
Finance Holding Company, LLC (Finance) obtained a judgment against
Dominque Molina for about $50,000 plus interest and attorney fees. In judgment
enforcement proceedings, Finance sought documents from Molina's employer, The
American Institute of Certified Tax Coaches, Inc. (Institute). Finance requested
2
numerous categories of business, tax, and bank records, without limiting... More...

$0 (11-30-2018 - )


Next Page