Disability Law
State of Ohio v. James T. Conway, III




This is the second petition for postconviction relief that Conway has filed in this case. See State v. Conway, 10th Dist. No. 05AP-76, 2005-Ohio-6377 (hereinafter "Conway I.") We adopt the following summary of the facts of this case fro... More... $0 (02-18-2019 - OH)


STATE OF OHIO v. FRANK MURPHY




At approximately 3:00 a.m., two Akron Police officers spotted a man traveling
down the middle of Orlando Avenue in a wheelchair. Due to the late hour, the fact that the man
was jaywalking, and the fact that the area was known ... More... $0 (02-18-2019 - OH)


STATE OF OHIO vs. ROBERT L. TOWNSEND



On September 18, 2017, Townsend was charged with a codefendant in a six-count
indictment as follows: Count 1 — drug trafficking in violation of R... More... $0 (02-18-2019 - OH)


STATE OF OHIO vs. KEYRON THOMAS




In Cuyahoga C.P. No. CR-17-614529-A, Thomas was charged with one count of
aggravated robbery, with one- and three-year firearm specifications, and one count of having
weapons while under disability. He was subsequently charge... More... $0 (02-18-2019 - OH)


STATE OF OHIO vs. DEMETRIUS CLARDY




Clardy appeals after being sentenced to 14 years in prison following a guilty plea
that resolved four separate cases. On February 12, 2018, Clardy pleaded guilty to one count of
criminal trespass in Cuyahoga C.P. No. CR-17-614... More... $0 (02-18-2019 - OH)


State of Ohio v. Edward A. Ellis, Jr.




On April 7, 2016, the Wood County Grand Jury entered a five-count
indictment against appellant in case No. 2016CR0148. The first count charged appellant
with one count of attempted murder in violation of R.C. 2903.02 and R.C.... More... $0 (02-18-2019 - OH)


STATE OF OHIO -vs- KIMBERLY FRIEND




On January 12, 2017, police executed a search warrant at Appellant's
residence on West Church Street in Newark, Ohio. During the search police found 39.36
grams of an off-white, crystalline substance later determined to be met... More... $0 (02-17-2019 - OH)


State of Tennessee v. Sarah Brinkman
MoreLaw Suites - Legal Suites and Virtual Offices
The Best Places In Downtown Tulsa To Practice Law
406 South Boulder and 625 South Denver - 918 - 582-3993



... More... $0 (02-16-2019 - TN)


JOHN MARSHALL vs. STATE OF MISSOURI




Movant was charged with kidnapping, domestic assault in the second degree, and More... $0 (02-14-2019 - MO)


Shirley Fanuiel v. The State of Texas



The complainant, Wade Watkins, was born in 1925. Watkins moved from San Antonio to Galveston in 1945, where he started working at Gaido's Restaurant.... More... $0 (02-14-2019 - TX)


Myrna Gomez Cabrales v. Aerotek, Inc.



Riverside, CA - Myrna Gomez Cabrales sued Aerotek, Inc. on an Americans With Disability Act violation theory relating to employment.... More... $1 (02-13-2019 - CA)


Imogene Shepherd v. Incoal, Inc.



MARTHA CRAIG DAUGHTREY, Circuit Judge. More than ten years ago, claimant Imogene Shepherd filed for survivor's benefits under the Black Lung Benefits... More... $0 (02-12-2019 - OH)


Ronnie L. Winsted, Jr. v. Nancy A. Berryhill, Acting Commissioner of Social Security




Ronnie Winsted applied for disability
insurance benefits and supplemental security income
claiming disability based on numerous conditions, including
degenerative disc disease, osteoarthritis, and anxiety. An
administrative law judge denied benefits, finding that Wi... More... $0 (02-12-2019 - IN)


Linda Reed v. Columbia St. Mary's Hospital





Plaintiff‐appellant Linda Reed alleges
that she suffered discrimination on the basis of her disabilities
while she was a patient at defendant‐appellee Columbia
St. Mary's Hospital in March 2012. Among other things,
she con... More... $0 (02-12-2019 - WI)


United States of America v. Kenneth Dunn





Concord, NH - Nashua Resident Sentenced To Three Years Of Probation For Defrauding Federal Employee Disability Benefit Program

Kenneth Dunn, 60, of Nashua, was sentenced to 36 months of probation and 6 months of home confinement for making false statements to obtain fed... More... $0 (02-11-2019 - NH)


A.K. Anderson v. Jean Shiomoto, as Director, etc.
In a prior appeal, this court affirmed a judgment denying A.K. Anderson's petition
for writ of mandate challenging the September 15, 2012, suspension of his driver's
license by the Department of Motor Vehicles (DMV). (A.K. Anderson v. George
Valverde (June 12, 2015, E059981) [nonpub. opn.] (Anderson I).) We concluded the
record contained substantial evidence that Anderson had been ... More...

$0 (02-11-2019 - CA)


State of Tennessee v. Jenelle Leigh Potter




This case involves the murders of two victims, Billy Payne ("Victim Payne") and Billie Jean Hayworth ("Victim Hayworth"), whose bodies were found inside their Mountain City home ("Paw Bill's residence")1 in Janu... More... $0 (02-09-2019 - TN)


Raul Gardea v. JBS USA, LLC





Appellant Raul Gardea appeals the District Court's2 grant of summary
judgment in favor of Appellees JBS USA, LLC and Swift Pork Company
(collectively, "JBS"). For the following reasons, we aff... More... $0 (02-09-2019 - IA)


State of Tennessee v. David Lynn Zeigler
Pastor found guilty of rape of mentally challenged teen




On October 10, 2012, the victim, an adult female, engaged in oral sex with the Defendant in his car. When the victim's mother discovered the in... More... $0 (02-08-2019 - TN)


The Depot, Inc. v. Caring for Montanians, Inc. d/k/a Blue Cross Blue Shield of Monatna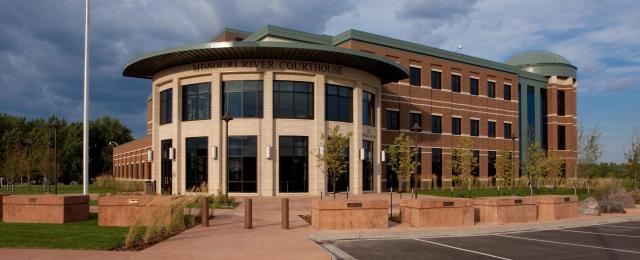 Plaintiffs are three small employers in Montana who are
members of the Montana Chamber of Commerce.
Defendants are health insurance companies that marketed
fully insured health insurance plans to the Chamber's
members branded "Chamber Choices." From 2006 until... More... $0 (02-07-2019 - MT)


Kristin M. Jones v. Douglas County Sheriff's Department, of Douglas County, Nebraska





The sheriff's department of Douglas County decided not to reinstate Kristin M.
Jones. She sued Douglas County, alleging retaliation and sex, pregnancy, and
disability discrimination, in violation of Title VII of the Civil Rights Act of 1964, 42
U.S.C. §§ 200... More... $0 (02-07-2019 - NE)


Imogene Shepherd v. Incoal, Inc.





More than ten years ago, claimant Imogene Shepherd filed for survivor's benefits und... More... $0 (02-07-2019 - KY)


Nicole C. Wittmer v. Phillips 66 Company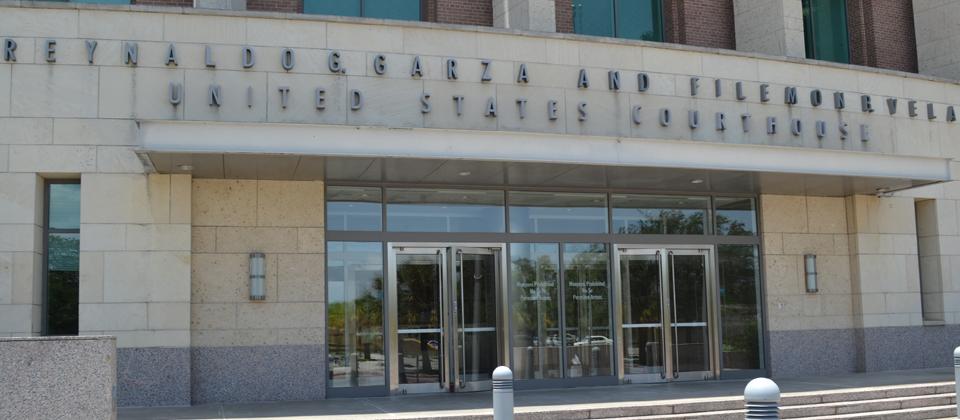 Over the past two years, three circuits have construed Title VII of the Civil Rights Act of 1964 to prohibit employers from discriminating on the basis of either sexual orientation or transgender status. See Zarda v. Altitude Express, Inc.... More... $0 (02-07-2019 - TX)


Kymberli Gardner v. CLC of Pascagoula, L.L.C., d/b/a Plaza Community Living Center





Claims of sexual harassment typically involve the behavior of fellow employees. But not always. Because the ultimate focus of Title VII liability is on the employer's conduct—unless a supervisor is the harasser, a plaintiff needs to show that the employer knew or should have known abo... More... $0 (02-07-2019 - MS)


United States of America v. Blake Charboneau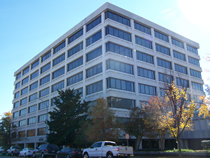 The district court found Blake Charboneau to be a "sexually dangerous person" under the Adam Walsh Child Protection and Safety Act of 2006 (the "Act").1 18 U.S.C. § 4247(a)(5). As a result, the district court committed Charboneau to the custody of the Attorney General. In thi... More... $0 (02-07-2019 - NC)


Next Page