Disability Law
Carolina Poncio v. Department of Resources Recycling and Recovery
The Division of Recycling within the Department of Resources Recycling and
Recovery (CalRecycle) granted Carolina Poncio a probationary certificate to run a
recycling center. CalRecycle revoked her probationary certificate after Poncio's husband
Victor attempted to bribe a CalRecycle employee assigned to audit Poncio's recycling
2
center. After a CalRecycle hearing officer uph... More...

$0 (04-24-2019 - CA)


Ever Mendez v. The State of Texas




At trial, Villanueva testified she met Mendez in January of 2012, and soon they wer... More... $0 (04-20-2019 - TX)


Richard Natofsky v. The City of New York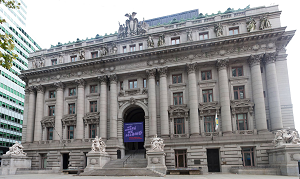 Plaintiff Richard Natofsky appeals from a judgment of the United
States District Court for the Southern District of New York granting summary
judgment to Defendants (Buchwald, J.). Natofsky served as the Director of
Budget and Human Resources at the New York C... More... $0 (04-18-2019 - NY)


Margaret Summers v. Martine Colette

MoreLaw Virtual Receptionists
Nosotros hablamos español



While serving as a director of a nonprofit public benefit
corporation called Wildlife Waystation, Margaret Summers filedMore... $0 (04-16-2019 - CA)


Michael D. Castro v. Tri Marine Fish Company, LLC




Central to the United Nations Convention on the Recognition and Enforcement of Foreign Arbitral Awards, June 10, 1958, 21 U.S.T. 2517 ("New York Convention"), and related federal law is the principle insulating foreign arbitral awards from second-guessing by cour... More... $0 (04-15-2019 - WA)


Julian Rodriguez v. Commissioner, Social Security Administration





Julian Rodriguez, who suffers from various medical conditions, applied for
social-security-disability benefits. The administrative law judge ("ALJ") concluded
that Rodriguez was disabled, but only as of May 1, 2015, not the earlier date that he
had liste... More... $0 (04-15-2019 - MO)


L.D.R. v. Commissioners, Social Security Administration





A mother contests the decision that her minor son (whom we refer to as L.D.R.) did not qual-ify for social security disability benefits until second grade. She also seeks retroactive payments for the first year of L.D.R.'s life, before she applied for assistance, chall... More... $0 (04-15-2019 - IN)


Versal W. Strunk v. State of Indiana
More... $0 (04-14-2019 - IN)


STATE OF OHIO v. CRYSTAL JEAN HENNACY




On July 11, 2016, Hennacy was arrested, and ... More... $0 (04-12-2019 - OH)


STATE OF OHIO v. JASON N. HEARD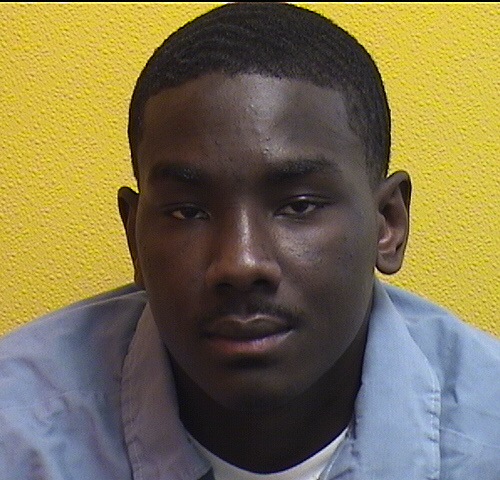 As necessary background to this matter, on D... More... $0 (04-11-2019 - OH)


STATE OF OHIO v. MICHAEL L. AUSTIN, JR.




On April 11, 2013, Appellant, his brother Ha... More... $0 (04-11-2019 - OH)


United States of America v. Steven Lynn Ross




Seattle, WA - Vancouver, Washington Man Sentenced to Prison for Scheme to Claim Disability Benefits while Working under a False Identity

Defendant Fraudulently Collected more than $368,000 using Stolen Identities of Children who Died in the 1950s and 60s... More... $0 (04-10-2019 - WA)


James Stokes v. Martin Frederick Muschinske





Plaintiffs James Stokes and his wife Patricia Stokes sued
Defendant Martin Musch... More... $600000 (04-10-2019 - CA)


STATE OF OHIO v. JAVONN L.E. HOCKETT



On December 17, 2015, Kevin Webb was shot multiple times while in the
parking lot of a liquor store known as Gina's. Webb and his sister Kaneisha McDonald
had... More... $0 (04-08-2019 - OH)


STATE OF OHIO v. CLAYTON ALLEN


More... $0 (04-08-2019 - OH)


Caryl S. Ulrich v. Public Employees' Retirement System



Caryl Ulrich taught at Pascagoula High School for over seventeen years until she
resigned in May 2015. A year before she retired, she claimed she was electrocuted wh... More... $0 (04-07-2019 - MS)


ERIC LUCAINE WARD vs STATE OF FLORIDA





A person commits aggravated child abuse when he or she:

1. Commits aggravated battery on a child;

2. Willfully tortures, maliciously punishes, or willfully and unlawfully cages a child; or

3. Knowingly o... More... $0 (04-06-2019 - FL)


JONAS JORGE CONROY-PEREZ v. THE STATE OF OKLAHOMA




Appellant, Jonas Jorge Conroy-Perez, appeals from the acceleration of his deferred judgment and sentencing in Case No. CF-2014-182 in the District Court of Washita County, by the Honorable Christopher S. Kelly, Associate District Judge... More... $0 (04-05-2019 - OK)


Linda C. Martinez v. Public Employees' Retirement System
Government Code section 21156, part of the Public Employees Retirement Law,
has always equated disability with a state employee being "incapacitated physically or
mentally for the performance of his or her duties." And ordinarily, a governmental
employee loses the right to claim disability benefits if terminated for cause. A pair of
decisions from the Third Appellate District carve... More...

$0 (04-05-2019 - CA)


Amanda C. Foster v. Principal Life Insurance Company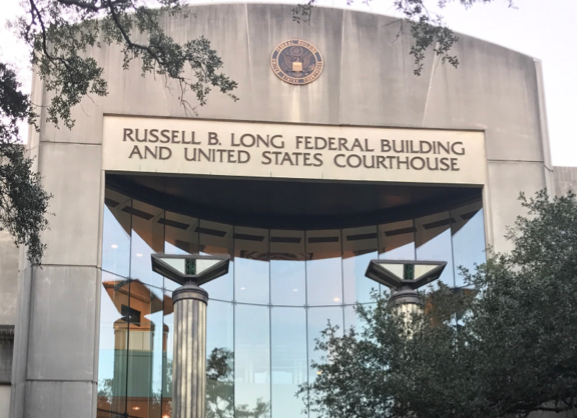 Amanda Foster worked as an attorney in New Orleans before—by her account—intractable migraines made her stop working. She applied for disability benefits through her law firm's insurer, Principal Life Insurance Company ("Principal"). After multiple reviews by various doctors, Prin... More... $0 (04-04-2019 - LA)


Jeri Lynn Rich v. Michael Palko and Keith Duane Hudgens





Jeri Rich sued Michael Palko and Keith Hudgens of the McKinney Police Department ("MPD") on behalf of her adopted son, Gavrila Dupuis-Mays, who has been declared an incapacitated person by the State of Texas. Rich sought damages under 42 U.S.C. § 1... More... $0 (04-03-2019 - TX)


Michael Germain v. US Bank National Association




In 2005, Plaintiff-Appellant Michael Germain ("Germain") executed a deed of trust in favor of Morgan Stanley to refinance his home loan. Defendant-Appellee Ocwen Loan Servicing, LLC ("Ocwen") began servicing his loan in 2012. ... More... $0 (04-03-2019 - TX)


United States of America v. Harrisburg Millworks, L.L.C.




Harrisburg, PA - United States Reaches Settlement With Harrisburg Millworks Llc Regarding Compliance With ADA

Harrisburg Millworks LLC, the owner of The Millworks, Harrisburg, Pennsylvania. The agreement was reached under Title III of the American... More... $0 (04-03-2019 - PA)


Lou Hodges v. Life Insurance Company of North America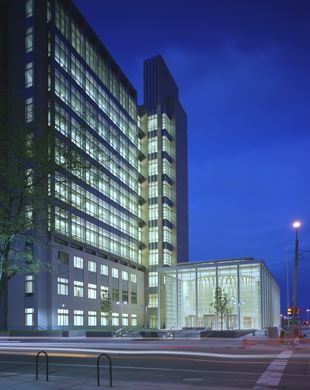 Lou Hodges submitted a claim for long-term-disability (LTD) benefits to Life
Insurance Company of North America (LINA) through his employer's groupinsurance
plan. Although LINA approved his claim, Hodges asserted that LINA
2
should have classified him as a ... More... $0 (04-02-2019 - CO)


Tamra N. Robinson v. First State Community Action Agency





Tamra Robinson was told by her manager Karen Garrett that her work performance was so poor that "you either don't know what you're doing, or you have a disability, or [you're] dyslexic." Taking Garrett's words seriously, Robinson, who had never before considered the possibility... More... $0 (04-01-2019 - DE)


Next Page