Destructive Device Law
United States of America v. Dwight Wayne Jordan




San Diego, CA - Convicted Felon Sentenced to 151 Months For Possessing 11 Firearms and Dealing Crack Cocaine, Cocaine and Heroin

Convicted felon Dwight Wayne Jordan, aged 60, a San Diego resident, was sentenced today to 15... More... $0 (02-19-2019 - CA)


STATE OF OHIO vs. CARDELL DOYLE




Cardell Doyle appeals his conviction, entered following a bench trial, for
aggravated robbery and an attendant three-year firearm specification. He was also sentenced to
an additional three-year term for a firearm specificati... More... $0 (02-18-2019 - OH)


STATE OF OHIO vs. ROBERT L. TOWNSEND



On September 18, 2017, Townsend was charged with a codefendant in a six-count
indictment as follows: Count 1 — drug trafficking in violation of R... More... $0 (02-18-2019 - OH)


State of Ohio v. Antwine Gomez




On March 23, 2016, an indictment was filed with the trial court, charging
appellant with one count of importuning in violation of R.C. 2907.07(D)(1), (F)(1), and
(F)(3), a felony of the fifth degree, one count of rape in viola... More... $0 (02-17-2019 - OH)


United States of America v. Michael Geddati




Memphis, TN - Student Pleads Guilty to Computer Fraud, Trying to Preserve Scholarship

Michael Geddati, 20, of Memphis has pleaded guilty to computer fraud.

According to the information presented in court, during the 2017-18 academic year, Michael Geddati was a fr... More... $0 (02-16-2019 - TN)


United States of America v. Scott Valente




23 Scott Valente ("Valente") appeals from the district court's amended
24 judgment of conviction entered on July 21, 2017. He contends that his sentence was
25 procedurally and substantively unreasonable and that the district court lacked
26 authority to impose the am... More... $0 (02-15-2019 - NY)


RICHARD SHRECK V. STATE OF ARKANSAS




As set forth in the final underlying appeal before our supreme court, the relevant
facts and procedural background are as follows:
The appellant entered an online chatroom and began to chat with a police officer trained to inv... More... $0 (02-14-2019 - AR)


United States of America v. Roger Ernesto Ballester Caser



Wheeling, WV - Florida man admits to defrauding bank customers

Roger Ernesto Ballester Caser, of Hialeah, Florida, admitted to using others' ... More... $0 (02-13-2019 - WV)


United States of America v. Momodu Bondeva Kenton Gondo



Baltimore, MD - Former Baltimore City Police Gun Trace Task Force Detective Sentenced to 10 Years in Federal Prison for Racketeering and Heroin Distri... More... $0 (02-12-2019 - MD)


RICKIE PATTON and CATHLEEN MARQUARDT v. BARRY JOHNSON




We briefly rehearse the background and travel of the
case. In 2007, the plaintiffs retained defendants JLF and Steven
M. Johnson to represent them in a products liability suit
concerning an allegedly defective hernia me... More... $0 (02-12-2019 - RI)


Linda Reed v. Columbia St. Mary's Hospital





Plaintiff‐appellant Linda Reed alleges
that she suffered discrimination on the basis of her disabilities
while she was a patient at defendant‐appellee Columbia
St. Mary's Hospital in March 2012. Among other things,
she con... More... $0 (02-12-2019 - WI)


Rickie Patton and Cathleen Marquardt v. Barry Johnson and Steven Johnson, d/b/a The Johnson Law firm





Over time, this case has become
a procedural motley. In its current iteration, defendantappellant
Barry Johnson emphasizes his association with the
Johnson Law Firm (JLF) in attempting to compel the plaintiffs,
Ric... More... $0 (02-11-2019 - OK)


STATE OF KANSAS v. MARCUS SHAMILLYON JACKSON




In October 2015, the State charged Jackson with one count of aggravated burgl... More... $0 (02-10-2019 - KS)


UNITED STATES OF AMERICA v. KENNETH DANIELS




Pursuant to a plea agreement, Daniels entered a guilty plea to one count of being a convi... More... $0 (02-10-2019 - PA)


STATE OF MONTANA v. KENNETH ARNOLD OSCHMANN




In July 2015, Oschmann was charged with Count I: Partner or Family Member
Assault (felony) and Count II: Criminal Destruction of or Tampering with a
Communication Device (misdemeanor). He entered a not-guilty plea and the cause
proc... More... $0 (02-09-2019 - MT)


Raul Gardea v. JBS USA, LLC





Appellant Raul Gardea appeals the District Court's2 grant of summary
judgment in favor of Appellees JBS USA, LLC and Swift Pork Company
(collectively, "JBS"). For the following reasons, we aff... More... $0 (02-09-2019 - IA)


United States of America v. Wesley Dallas Ayers



Greenville, SC - Anderson Man Sentenced to Over 30 Years in Federal Prison for Using Weapons of Mass Destruction

Wesley Dallas Ayers, 27, of... More... $0 (02-08-2019 - SC)


Nolberto Ortega, Jr. a/k/a Albert Ortega, Jr. a/k/a Nolbert Ortega, Jr. v. The State of Texas




The jury convicted Appellant of unlawful possession of a firearm by a felon and, after it found two enhancement paragraphs alleged in the indictment to be true, assessed his punishment at confinement fo... More... $0 (02-07-2019 - TX)


Nicole C. Wittmer v. Phillips 66 Company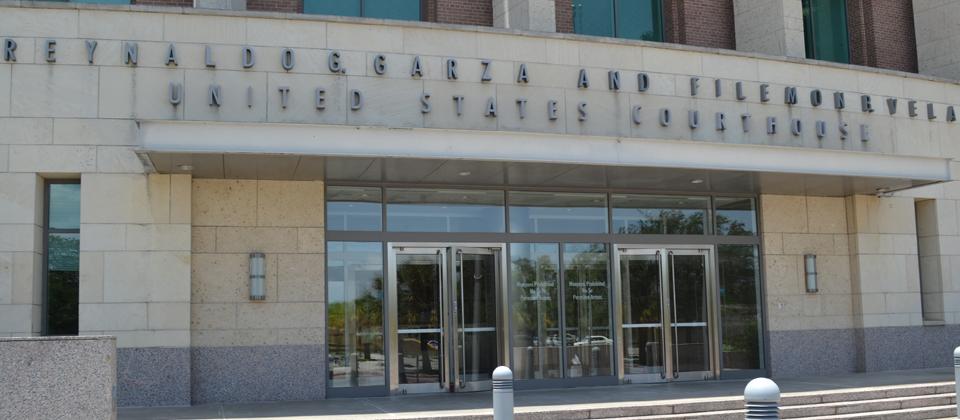 Over the past two years, three circuits have construed Title VII of the Civil Rights Act of 1964 to prohibit employers from discriminating on the basis of either sexual orientation or transgender status. See Zarda v. Altitude Express, Inc.... More... $0 (02-07-2019 - TX)


Timothy Neil Willits v. The State of Texas
MoreLaw Suites - Legal Suites and Virtual Offices
The Best Places In Downtown Tulsa To Practice Law
406 South Boulder and 625 South Denver - 918 - 582-3993



... More... $0 (02-06-2019 - TX)


Skylar Ward v. Tilly's, Inc.
This appeal, which follows an order sustaining a demurrer
without leave to amend, concerns the practice of on-call
scheduling. As alleged, on-call scheduling works this way:
Employees are assigned on-call shifts, but are not told until they
call in two hours before their shifts start whether they should
actually come in to work. If they are told to come in, they are
paid fo... More...

$0 (02-06-2019 - CA)


LaDonna Lynn Welch v. The State of Texas




In the early afternoon of January 31, 2016, David West was driving his motorcycle northbound on F.M. 4 in Hood County. His wife was riding her trike
motorcycle alongside him. ... More... $0 (02-05-2019 - TX)


Broderick Marshall v. The State of Texas



On February 6, 2016, Angel Vasquez, a contractor, was working alone on a
house on Griggs Street, having p... More... $0 (02-05-2019 - TX)


Jo Levitt v. Merck & Company, Inc.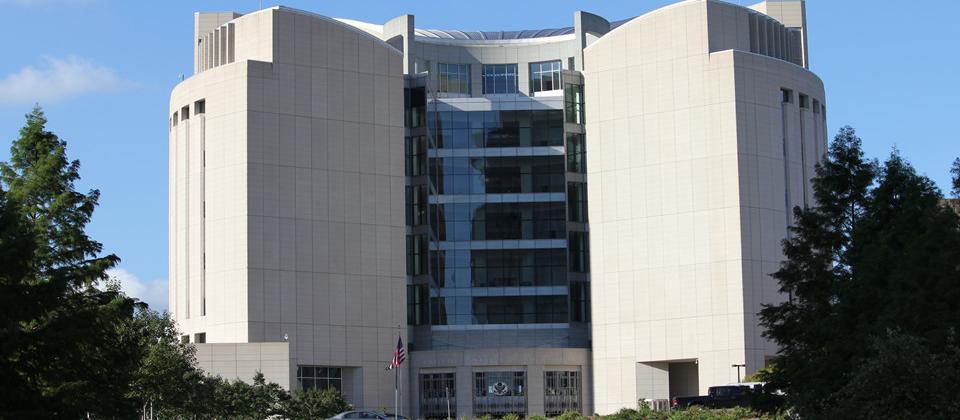 Merck & Company, Inc. ("Merck") manufactured and distributed Vioxx as a
medication to relieve pain and inflammation between 1999 and 2004. Plaintiff Jo
Levitt began taking Vioxx during the summer of 1999. She suffered card... More... $0 (02-04-2019 - MO)


UNITED STATES OF AMERICA v. ROBERT LAWRENCE VEDEROFF




Vederoff was charged with and pled guilty to being a felon in possession of a firearm in ... More... $0 (02-04-2019 - WA)


Next Page