Deposition Law
Richard Natofsky v. The City of New York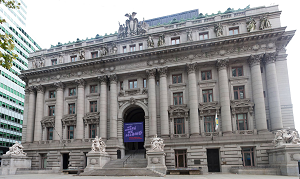 Plaintiff Richard Natofsky appeals from a judgment of the United
States District Court for the Southern District of New York granting summary
judgment to Defendants (Buchwald, J.). Natofsky served as the Director of
Budget and Human Resources at the New York C... More... $0 (04-18-2019 - NY)


Xue Lu; Jie Hao v. United States of Amierca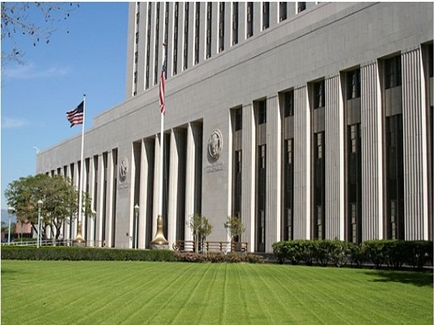 The Equal Access to Justice Act, 28 U.S.C. § 2412(b),
waives the government's sovereign immunity for the
imposition of attorneys' fees "to the same extent that any
other party would be liable under the commo... More... $0 (04-17-2019 - CA)


ANGELA S. CIANFAGLIONE - vs - LAKE NATIONAL BANK (nka ERIE BANK), et al.




On January 6, 2017, Grajzl filed a Complaint against Lake National Bank,
bank employee Lisa Lawrence, John Does 1 and 2, and her ex-husband, Andrew
Cianfaglione. The Complaint alleged that Cianfag... More... $0 (04-13-2019 - OH)


James R. Adams v. Governor of Delaware





James R. Adams is a resident and member of the State Bar of Delaware. For some time, he has expressed a desire to be considered for a judicial position in that state. Following the announcement of several judicial vacancies, Adams considered applying but ultimately chose not to... More... $0 (04-10-2019 - DE)


John Mara v. Stephen Rilling, Edward Nook, Frederick Hine




On interlocutory appeal from an order denying summary
judgment entered in the United States District Court for the District
of Connecticut (Chatigny, J.), defendants contend that they are
entitled to qualified immunity from plaintiff's suit charging them
with violatin... More... $0 (04-10-2019 - CT)


JILLIAN WHALEN ET AL. v. T.J. AUTOMATION, INC. ET AL.





T.J. Automation manufactures machines that bend tubing for a variety
of mechanical and automotive products. (Doc. No. 70, Tracy's May 15, 2018 Depo.
at 11). Tracy is the president of T.J. A... More... $0 (04-09-2019 - OH)


Blair Davis-Carett v. Urban Outfitters, Inc.; Anthropologie, Inc.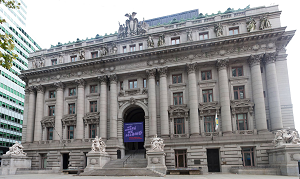 Appeal from a judgment of the United States District Court for the
Southern District of New York, Thomas P. Griesa, Judge, dismissing plaintiff's claims
of retaliation and hostile-work-environment discrimination, in violation of the Age
Discrimination in ... More... $0 (04-08-2019 - NY)


SUSAN LIGON vs. WINTON WOODS PARK, GREAT PARKS OF HAMILTON COUNTY and BOARD OF PARK COMMISSIONERS OF HAMILTON COUNTY, OHIO



Ligon was visiting her adult son, Stephen Ligon, at Winton Woods
Park. Stephen was on a camping trip in the park. Ligon drove from Stephen's
campsite to the p... More... $0 (04-08-2019 - OH)


Beverly Knight and Keith Knight v. W. Craig Clark M.D.




In 2006, Knight began experiencing problems with pain in her lower back and right
leg.1 She was referred to Dr. Craig Clark, a neurosurgeon then practicing in DeSoto County.
Dr. Clark recommended a ... More... $0 (04-07-2019 - MS)


NICOLE CORRIGAN vs MANUEL ISRAEL VARGAS III



Mother and Father, who never married, had a child in 2006. The parties had an informal agreement to exercise timesharing with the child. In 2015, Father filed a petition ... More... $0 (04-07-2019 - FL)


STEVEN PAUL ANDERSON vs MARY MITCHELL



Steven Paul Anderson seeks certiorari review of an order overruling his objections to deposition questions and compelling additional depositions in th... More... $0 (04-06-2019 - FL)


Harry Reid v. Hygenic Intangible Property Holding Company




Las Vegas, NV - Former United States Senator Harry Reid sued Hygenic Corporation, Hygenic Intangible Property Holding Company and Performance Health LLC on personal injury product liability theories.

04/04/2018
Partial Summary Jud... More... $0 (04-05-2019 - NV)


Raymond G. Pendleton vs. State of Missouri




Mr. Raymond G. Pendleton appeals a Buchanan County Circuit Court judgment
dismissing a Rule 24.035 motion following his guilty plea to a class B felony charge
of driving while intoxicated. He conte... More... $0 (04-05-2019 - MO)


Michael Ray Thomas vs. Harley-Davidson Motor Company Group, LLC

More... $0 (04-05-2019 - MO)


Bonny Edward Taylor v. Henry P. Hughes and Bill Blue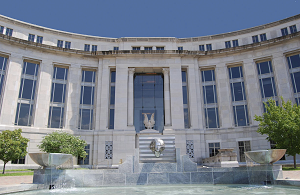 Almus Taylor died from internal bleeding after being kept in a jail holding cell overnight. Bonny Edward Taylor, Almus's father and the Administrator of Almus's estate, sued the jail guards under 42 U.S.C. § 1983 and Alabama state law, alleging that they wer... More... $0 (04-03-2019 - AL)


DOUGLAS R. PETERS v. DESERET CATTLE FEEDERS, LLC.



Hitch Enterprises, Incorporated (Hitch) owned and operated a Haskell County feedlot licensed to feed more t... More... $0 (04-02-2019 - KS)


Pablo Guevara v. NCL (Bahamas) Ltd. d/b/a Norwegian Cruise Line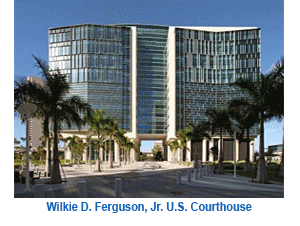 Pablo Guevara slipped and fell as he stepped down from a landing located on the outer deck of a cruise ship operated by NCL (Bahamas) Ltd. Guevara claimed that he did not perceive the step down because NCL failed to adequately warn him of the change in elevation. Moreover, a... More... $0 (04-01-2019 - FL)


Ronald Brown, Jr., et al. vs Sheriff Mike Williams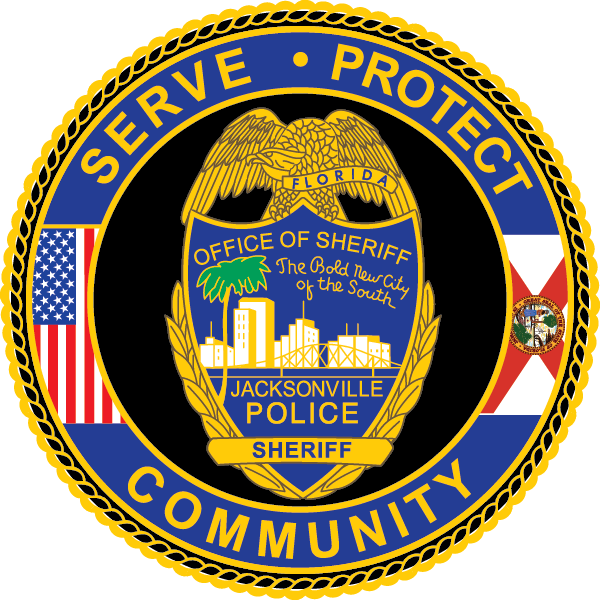 Because of challenges arising from the creation, distribution, and sale of synthetic cannabinoids, which are marketed to provide a "legal high," law enforcement initiated an investigation focusi... More... $0 (04-01-2019 - FL)


Donald Morgan v. Michael Robinson





Donald Morgan sued his boss Michael Robinson for First Amendment
retaliation under 42 U.S.C. § 1983. Robinson moved for summary judgment based
on qualified immunity. The district court denied the motion. This court reverses and
remands.
I.
Morgan is ... More... $0 (03-30-2019 - NE)


Matthew Marble v. State of Tennessee




Under Title II of the Americans with Disabilities Act (ADA) and its implementing regulations, public entities are required to make reasonable modifications in their provision of services to avoid discriminating against disabled individuals. To protect disabled indivi... More... $0 (03-30-2019 - TN)


Laurence Johnson v. The Raytheon Company, Inc.
Plaintiff and appellant Laurence Johnson was seriously
injured when he fell from a ladder at work. At the time, Johnson
was employed by an independent contractor which provided
maintenance engineering staff for defendant and respondent The
Raytheon Company, Inc. Raytheon was undergoing a renovation
project of a water cooling tower on its premises. The prime
contractor for t... More...

$0 (03-28-2019 - CA)


Maurice Prince v. The State of Texas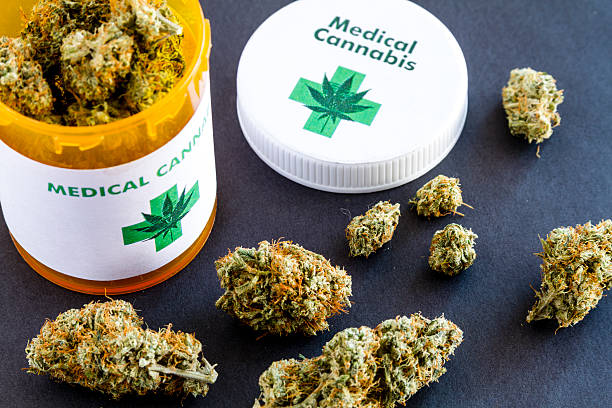 Sooner Cannabis Consultants


Click Here For... More... $0 (03-27-2019 - TX)


State of West Virginia vs. Clairesse Felipe




On the night of July 24, 2015, Clairesse Felipe (Felipe) drove Joeimarie Hoffman (Hoffman), Ashley Jenkins (Jenkins) and Ashley Lo... More... $0 (03-25-2019 - WV)


Bruce A. Vance et al. v. State of Ohio




On June 26, 2015, appellants, Bruce A. Vance, G. Fredrick Pierce-Ruhland, and the Joseph K. Blystone T... More... $0 (03-24-2019 - OH)


Shyriaa Henderson v. United Student Aid Funds, Inc. d/b/a USA Funds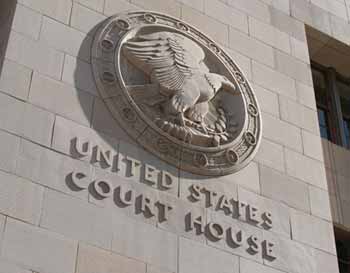 Shyriaa Henderson appeals the district's order granting summary judgment in favor of Defendant-Appellee United Student Aids Funds, Inc. (USA Funds). The district court incorrectly held that a reasonable jury could not hold USA Funds vicariously ... More... $0 (03-24-2019 - CA)


Next Page