Deposition Law
Kennedy Donohue v. Amn Services, LLC
In this wage and hour class and representative action, the trial court granted a
motion for summary judgment brought by defendant AMN Services, LLC (AMN), and
denied motions for summary adjudication of one cause of action and one affirmative
defense brought by plaintiff Kennedy Donohue, individually and on behalf of five
certified plaintiff classes she represents (together Plaintif... More...

$0 (12-12-2018 - CA)


Suzanna F. Dailey v. Nikos Hecht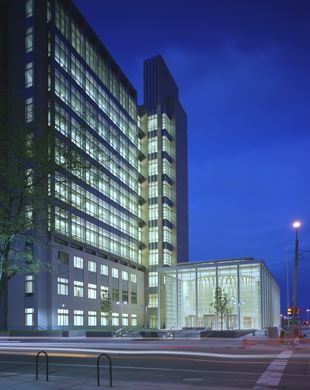 Plaintiff Suzanna F. Dailey appeals a jury verdict in favor of Defendant Nikos
Hecht on claims of assault, battery and sexual assault, and intentional infliction of
emotional distress. Ms. Dailey argues that errors in the district court's evidentiary
rulings an... More... $0 (12-10-2018 - CO)


R. Alexander Acosta v. Melissa W. Cook; Melissa W. Cook & Associates, P.C. and Scott Brian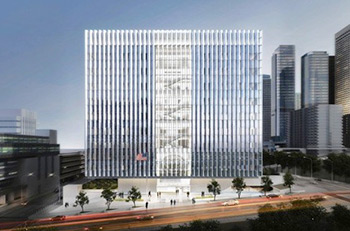 Defendant-Appellant Scott Brain, a former trustee of the Cement Masons Southern California Trust Funds (the Trust Funds), and Defendants-Appellants Melissa Cook and Melissa W. Cook & Associates, PC (collectively, the Cook Defendants), former counsel to the Trust Funds, a... More... $0 (12-09-2018 - CA)


Robert Genisman v. Hopkins Carley
In this legal malpractice action, appellant Robert Genisman alleges his former
attorneys, Hopkins Carley and Mark Heyl (collectively respondents), were negligent in
their representation of him in connection with the 2005 sale of his ownership interest in
two private companies (the Transaction). Genisman alleges the Transaction initially was
structured as a buyout and respondents re... More...

$0 (12-09-2018 - CA)


State of Nebraska v. John J. Howard
MoreLaw Suites - Legal Suites and Virtual Offices
The Best Places In Downtown Tulsa To Practice Law
406 South Boulder and 625 South Denver - 582-3993



... More... $0 (12-05-2018 - NE)


Dr. Jay W. Calvert v. Rima Al Binali
Defendant Rima Al Binali appeals the trial court's denial of
her motion to vacate the $1,940,506 default judgment entered
against her in favor of plaintiffs Dr. Jay W. Calvert and Jay
Calvert, M.D., a professional corporation. Al Binali asserts that
plaintiffs' faulty service by publication rendered the judgment
void on its face. We agree and reverse.
FACTS AND PROCEDURAL B... More...

$0 (12-04-2018 - CA)


LEROY SEXTON v. STATE OF TENNESSEE
Leroy Sexton - Registered Sex Offender




A Fentress County Criminal Court Jury convicted the Petitioner of one count of rape of a child committed on June 28, 2000, and the trial court sentenced him to twentyfive years ... More... $0 (12-02-2018 - TN)


Mark Thomas v. Cornelius J. Harrington, a/k/a Neil Harrington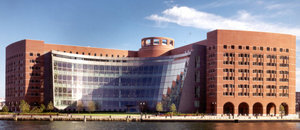 This appeal arises out of an
alleged conspiracy to terminate plaintiff-appellant Mark Thomas
from his position as an officer at the Salisbury Police Department
("SPD"). In 2010, Cornelius Harrington, the Salisbury town
manager, hired Robert St. Pierre to investig... More... $0 (12-02-2018 - MA)


Ernest Foster, Sr. v. City of Indio; Richard P. Twiss; and Jeremy Hellawell
Officer Jeremy Hellawell was dispatched to investigate a
911 call from a citizen who reported that a man matching
Ernest Foster's description was walking toward a shopping
plaza armed with a concealed handgun. As the incident
unfolded, Hellawell approached Foster at the shopping plaza
to investigate the report, Foster fled, and Hellawell ultimately
shot Foster fatally three... More...

$0 (11-29-2018 - CA)


Anderson v. PAR Electrical Contractors, Inc.




Anderson worked as a journeyman lineman for PAR. On August 18, 2014, Anderson was working on a project for PAR, transferring electrical lines from old utility poles to new utility poles. Anderson and an apprentice went up in a lift bucket to move the overhead lines from the o... More... $0 (11-28-2018 - KS)


David Morgan v. Claudia Davidson
Plaintiff, cross-defendant and respondent David Morgan sued Daniel Pena and
defendant, cross-complainant and appellant Claudia Davidson for battery. Davidson
filed a cross-complaint against Morgan, alleging (1) assault, (2) battery, (3) conversion,
2
and (4) invasion of privacy. The trial court found in favor of Morgan and awarded him
$209,000. Davidson raises three issues on ... More...

$0 (11-27-2018 - CA)


Virginia Callahan; T.G. v. Pacific Cycle, Inc.





Virginia Callahan and her minor granddaughter T.G. ("Appellants") initiated this
action against Pacific Cycle and Toys "R" Us ("Appellees"). Appellants alleged various
strict liability, negligence, and breach of warranty claims, all arising from an acci... More... $0 (11-24-2018 - MD)


Felix Huerta v. Kava Holdings, Inc.
Defendant Kava Holdings, Inc., dba Hotel Bel-Air
(defendant) terminated two restaurant servers after they were
involved in an altercation during work. One of the fired
employees, plaintiff Felix Huerta, sued defendant on a variety of
legal theories, most of which were dismissed before or during
trial. The trial court granted defendant's motion for nonsuit as to
plaintiff's ... More...

$0 (11-16-2018 - CA)


Robert Genisman v. Hopkins Carley
In this legal malpractice action, appellant Robert Genisman alleges his former
attorneys, Hopkins Carley and Mark Heyl (collectively respondents), were negligent in
their representation of him in connection with the 2005 sale of his ownership interest in
two private companies (the Transaction). Genisman alleges the Transaction initially was
structured as a buyout and respondents re... More...

$0 (11-15-2018 - CA)


Ali Al-Fayez, et al v. Baycliffs Homeowners Association, Inc., et al.

Appellees are the owners of Lot 99 in the Baycliff... More... $0 (11-10-2018 - OH)


Tony Lewis Grider v. State of Iowa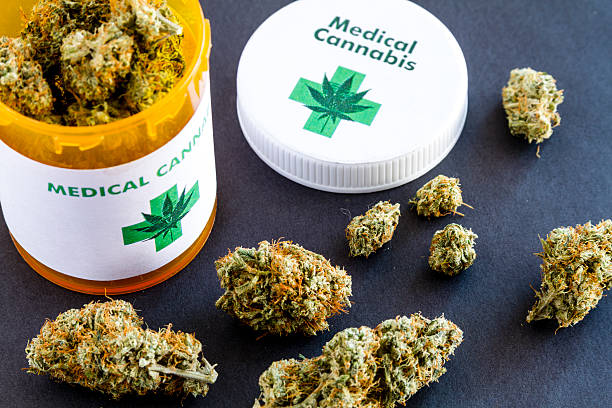 Sooner Cannabis Consultants


Click Here For... More... $0 (11-06-2018 - IA)


Tynisa Williams v. City of Cleveland



In 2009, Tynisa Williams brought suit against the City of
Cleveland ("the City"), on behalf o... More... $0 (11-06-2018 - OH)


CAROLYN A. WATTS Vs. GOLDEN NUGGET LAKE CHARLES, LLC




Plaintiff, Carolyn A. Watts,1 filed a petition against Golden Nugget alleging
damages for injuries allegedly resulting from a slip and fall on a wet floor in the
lobby of the casino on December 28, 2014.2 Ms. Wat... More... $0 (11-05-2018 - LA)


Jason Olive v. General Nutrition Centers, Inc.
Jason Olive is a model and actor who contracted with
General Nutrition Centers, Inc. (GNC) to use his likeness in its
advertising campaign. GNC continued using Olive's likeness in
its advertising after its right to do so expired. GNC admitted
liability for the unauthorized use of Olive's likeness in violation of
Civil Code section 33441 but contested the amount of damages. AMore...

$0 (11-05-2018 - CA)


AMN Healthcare, Inc. v. AYA Healthcare Services, Inc.
Solomon Ward Seidenwurm & Smith, William V. Whelan, Mei-Yin M. Imanaka
and Deborah A. Yates, for Defendants, Cross-complainants, and Respondents.
Plaintiff AMN Healthcare, Inc. (AMN) appeals (1) the judgment in favor of
defendants Kylie Stein, Robin Wallace, Katherine Hernandez, Alexis Ogilvie (sometimes
collectively, individual defendants) and Aya Healthcare, Inc. (Aya) (sometimes... More...

$0 (11-02-2018 - CA)


Jenna Zingg v. Thomas Groblewski
In 2015, Jenna Zingg ("Zingg"),
a pretrial detainee at the Massachusetts Correctional Institute-
Framingham ("MCI-Framingham"), sued Dr. Thomas Groblewski
("Groblewski") and the Massachusetts Partnership for Correctional
Healthcare ("MPCH") in the United States District Court for the
District of Massachusetts. She brought a Massachusetts state law
claim for common law negli... More...

$0 (11-01-2018 - MA)


GLEN W. SMITH v. RUSKIN MANUFACTURING and INSURANCE COMPANY OF THE STATE OF PENNSYLVANIA

Legal Suites and Virtual Offices In Downtown Tulsa
624 South Denver
918-398-5678 or Pat@morelaw.com


More... $0 (10-29-2018 - KS)


MARIO PEREZ v. LORRAINE RAMOS
MoreLaw Receptionist Services
Never Miss Another Call With MoreLaw's Receptionists Answering Your Calls

On August 22, 2013, Perez was sitting at a stoplight in Garden City, when Ramos came to a stop behind h... More... $0 (10-28-2018 - KS)


FISCHER v. CITY OF SIOUX FALLS



Morelaw Performance Marketing
If It Does Not Work, It Is Free!


On June 29, 2014, Fischer and his grandson were riding their bicycles along a paved pat... More... $0 (10-26-2018 - SD)


Mary Sandifer v. Hoyt Archery, Inc.
This appeal arises from a most unfortunate, unintended, and unwitnessed death. Dr. Alan Sandifer was pierced in the head by the cable guard of his 2007 Hoyt Vulcan XT500 bow,1 which he was examining, and possibly modifying, while at his home. Following his death, his family members—Mary, Amanda, and Ryan Sandifer ("the Sandifers")—filed suit

1 A cable guard is a fiberglass rod that runs p... More...

$0 (10-25-2018 - LA)


Next Page