Deposition Law
Jane Doe v. The Superior Court of San Diego County, Southwestern Community College District, Real Parties in Interest
Plaintiff/petitioner Jane Doe, a student-employee in the campus police department
at Southwestern College, brought claims relating to sexual harassment and sexual assault
against defendants/real parties Southwestern Community College District and three
District employees. Her complaint also alleged sexual harassment of two other female
District employees, which was presumably relev... More...

$0 (06-14-2019 - CA)


Christopher Ross v. County of Riverside
Christopher Ross appeals from a summary judgment granted in favor of the
County of Riverside on Ross's claims for violation of Labor Code section 1102.5 and for
2
violation of the provisions in the Fair Employment and Housing Act (Gov. Code, § 12900
et seq.; FEHA) prohibiting disability discrimination, failure to reasonably accommodate,
failure to engage in the interactive pro... More...

$0 (06-11-2019 - CA)


Zongjian and Weign Jiang and Estate of Emily Zhu v. Brian Hodgson
MoreLaw Virtual ReceptionistsCost Effective


Madison, WI - Zongjian and Weign Jiang and Estate of Emily Zhu and Estate of Emilly Zhu sued Brian Hodgson on a personal injury wrongful death auto negligence t... More... $15000000 (06-08-2019 - WI)


Big Horn Coal Co. v. Sylvia Sadler, widow of o/b/o Edgar Sadler, deceased, et al.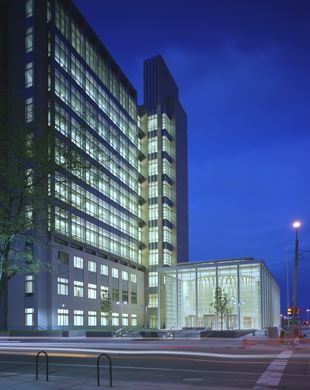 Big Horn Coal Company petitions this court to review the judgment of the
Department of Labor Benefits Review Board ("Board") awarding benefits to Edgar
Sadler, a then-living miner, under the Black Lung Benefits Act (BLBA or "the Act"),
30 U.S.C. §§ 901-944 (201... More... $0 (06-04-2019 - CO)


Howard Holt; Martin Erskine v. City of Battle Creek




Plaintiffs Howard Holt and Martin Erskine appeal from the judgment entered in favor of Defendant City of Battle Creek on Plaintiffs' claim that Defendant
>
No. 18-1981 Holt, et al. v. City of Battle Creek Page 2
vi... More... $0 (06-03-2019 - MI)


NAPOLEON VASQUEZ-MEJIA v. WILLIAM GARRISON

MoreLaw Suites

Legal Suites and Virtual Offices In Downtown Tulsa
Petroleum Club Building
601 South Boulder
918-582-3993 or info@morelaw.com
More... $0 (06-02-2019 - KS)


Alan Heimlich v. Shiraz M. Shivji
Code of Civil Procedure section 9981
creates an incentive
for settlement. It authorizes an award of costs to a party that
makes a pretrial settlement offer when the opponent rejects the
offer and obtains a lesser result at trial. (Martinez v. Brownco
Construction Co. (2013) 56 Cal.4th 1014, 1019.) In 1997, the
Legislature amended the statute to make the same incentive
a... More...

$0 (06-01-2019 - CA)


Rosalind Johnson v. Claire Wainwright and American Anesthesiology Associates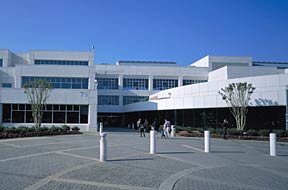 Gwinnett, GA - Rosalind Johnson, age 60, and Kevin Anthony Johnson sued Claire Wainwright, American Anesthesiology Associates, Thomas E. Francis, Gwinnett Medical Center and Estate of Thomas E. Francis on medical malpractice theory claiming that she was injured and damaged as a dire... More... $14000000 (05-25-2019 - )


Christopher Coleman v. City of Peoria, Illinois





Almost twenty‐five years ago, a
jury convicted Christopher Coleman of armed robbery, home
invasion, residential burglary, and aggravated sexual assault.
Three witnesses linked Coleman to the crimes, and their identifications
w... More... $0 (05-24-2019 - IL)


League of Women Voters of Michigan, et al. v. Jocelyn Benson, in her capacity as Michigan Secretary of State, et al.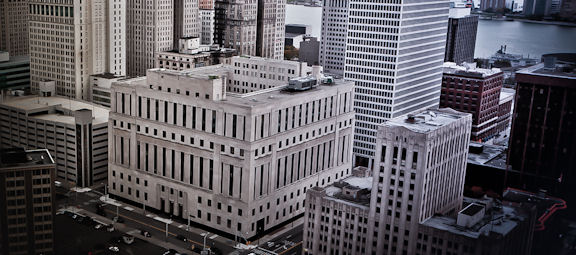 The League of Women Voters of Michigan ("League"),
numerous League members ("League Plaintiffs"), and several Democratic voters ("Individual
Plaintiffs") bring suit against Jocelyn Benson, the Michigan Secretary of State in her official
capacity, under 42 U.S.C. §§ 1983 and 19... More... $0 (05-24-2019 - MI)


James E. Gowdy v. Marine Spill Response Coporation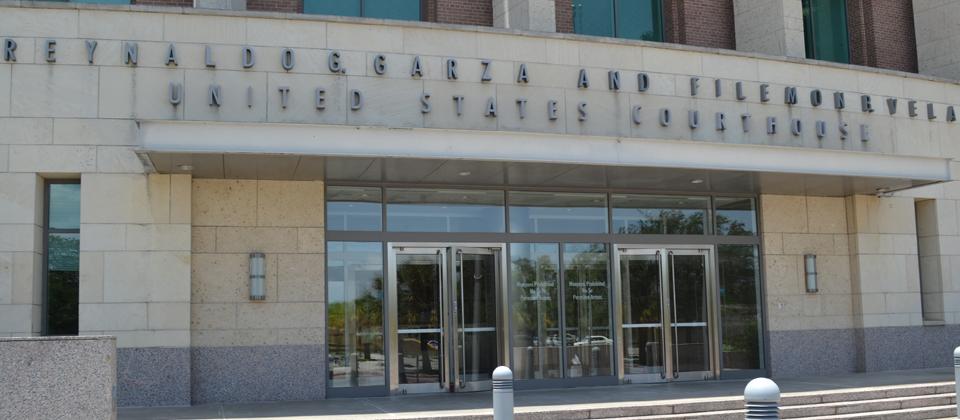 This personal injury Jones Act case presents two issues. The first is whether the district court erred by failing to act on an allegation that the defendant-appellee provoked the plaintiff-appellant's attorney to withdraw. The second is whether... More... $0 (05-24-2019 - TX)


JEFFREY A HELMS vs STATE OF FLORIDA




In February 2016, ... More... $0 (05-22-2019 - FL)


Robert McCarty v. Menard, Inc.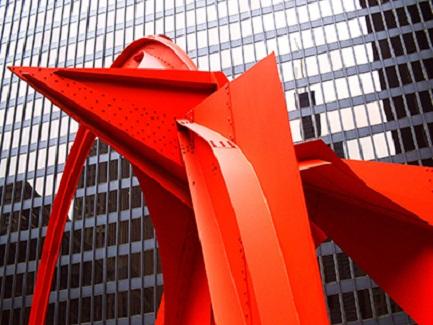 Robert McCarty tripped over a product
display sign at a Menard's home improvement store and
then filed suit. The district court dismissed the case at summary
judgment in favor of Menard. We affirm based on the
... More... $0 (05-20-2019 - IL)


Ricky Jackson, Kwame Ajamu and Wiley Edward Bridgeman v. City of Cleveland





Appellants Ricky Jackson, Wiley Bridgeman, and Kwame Ajamu served a long time in prison for a crime they did not commit. For Jackson, it was thirty-nine years; for Bridgeman, thirty-seven years; for Ajamu, twenty-five years. They each spent close to two and... More... $0 (05-20-2019 - OH)


JEFFREY A HELMS vs STATE OF FLORIDA




In February 2016, a man wearing a red button-down shirt, kha... More... $0 (05-19-2019 - FL)


United States of America v. Ramelus D. Bradley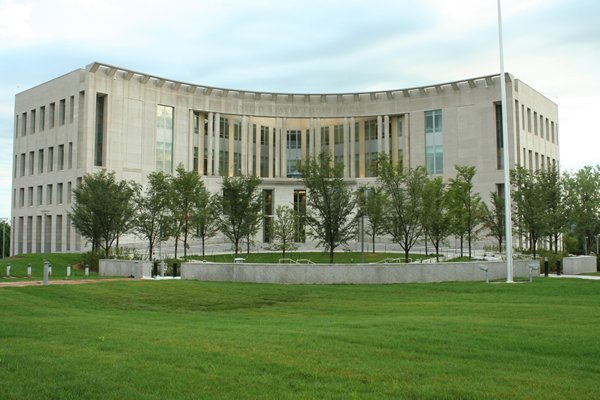 A jury convicted Ramelus Dejuan Bradley of possession with intent to
distribute cocaine and cocaine base, in violation of 28 U.S.C. §§ 841(a)(1),
841(b)(1)(C), 841(b)(1)(B), and 851; and being a felon in possession of a firearm, in
violation of 18 §§ U.S.C. 922(g)(1) a... More... $0 (05-13-2019 - MO)


Alexander A. Benzemann v. Houslanger & Associates, P.L.L.C., Todd E. Houslanger, New Century Financial Services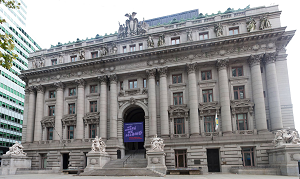 In a final attempt to salvage his Fair Debt Collection Practices
Act ("FDCPA") claim against Defendants‐Appellees Houslanger &
3
Associates, PLLC and Todd E. Houslanger (jointly, "Houslanger"),
Plaintiff‐Appellant Alexander A. Benzemann ("... More... $0 (05-13-2019 - NY)


William L. Walker v. BNSF Railway Company and Morrison Grain & Ag Services, Inc.




Pawnee, OK - William L. Walker, as Personal Representative of the Estate of Richard A. Knight, Jr., deceased, sued the BNSF Railway Company and Morrison Grain & Ag Services, Inc. on personal injury, wrongful death and negligence theories.

D. Parties' General Statem... More... $9000000 (05-11-2019 - PL)


Carolyn Cohen v. Kabbalah Centre International, Inc.
Appellant Carolyn Cohen and her company Here We Grow,
Inc., donated about a half million dollars to a San Diego spiritual
group called Kabbalah Centre International, Inc. ("Centre").
Later Cohen wanted her money back. The trial court ruled she
had no such right. We reverse one of the trial court's rulings that
concerns $25,000 and affirm all the rest.
I
We summarize the... More...

$0 (05-08-2019 - CA)


STATE OF OHIO -vs- MICHAEL L. GARN

MoreLaw Virtual Receptionists
No More Robo Calls With MoreLaw Receptionists
More... $0 (05-06-2019 - OH)


Walter Goudy v. Rodney J. Cummings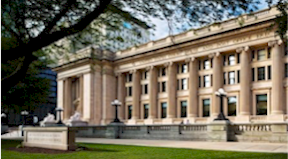 In 1963 the Supreme Court announced
that the prosecution team has a duty under the Due Process
Clause of the Fourteenth Amendment to turn over material,
exculpatory evidence to criminal defendants. Brady v. Maryland,
373 U.S. 83 (1963); see also Kyles v. Whitley,... More... $0 (05-01-2019 - IN)


Jennifer Jenkins v. S. David Anton, P.A., d/b/a Anton Legal Group; S. David Anton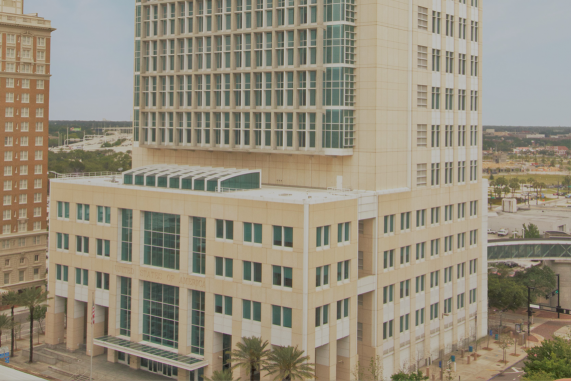 Jennifer Jenkins worked as a paralegal for David Anton for about nine months. She had a flexible work schedule, and records of the hours she worked
Case: 17-13073 Date Filed: 04/29/2019 Page: 1 of 31
2
were not kept. A... More... $0 (04-29-2019 - FL)


Galawezh Showan v. Patrick Pressdee, Krispy Kreme Doughnut Corporaiton





Plaintiff Galawezh Showan appeals from her $330,000 jury verdict against Defendants Patrick Pressdee and Krispy Kreme Doughnut Corporation ("Krispy Kreme"). For the reasons that follow, we affirm in part, vacate in part,... More... $0 (04-29-2019 - NY)


David Weil v. Citizens Telecom Services Company, LLC





Hearsay does not include statements offered against a
party, made by that party's employee on a matter within the
scope of the employee's employment, so long as the
statement was made while the employee was still employed
by that party. Fed. ... More... $0 (04-29-2019 - WA)


Jesse Pierce v. Wyndham Vacation Resorts, Inc.




In this collective action, sales employees for Wyndham allege that the company violated the Fair Labor Standards Act by failing to compensate them for overtime. After a bench trial, the district court found that the employees were similarly situated and had presented... More... $0 (04-29-2019 - TN)


Next Page