Demurrer Law
Corinna Reyes v. Kim Kruger
Appellants Corinna Reyes and Golden State Care Collective, Inc. (together,
"Reyes" or "appellants"), filed a complaint for malicious prosecution against property
owner Kim Kruger and Kim Kruger Trust (together, Kruger) and Kruger's former
attorney, Todd Rothbard (Rothbard), for what Reyes contended was a wrongful eviction.
The trial court granted Kruger's and Rothbard's (together, ... More...

$0 (09-28-2020 - CA)


Behnam Heshejuin v. Rami Rostami
Los Angeles, CA - Trusts and Estates Lawyer


MoreLaw Marketing
Cost Effective Internet Marketing for Legal Professionals
Info@MoreLaw.com - 855-853-4800




Behnam Heshejin, Eric Anvari, the Hestfam Family Trust,
and trustee David A. Enzmann (plaintiffs) appea... More... $0 (09-25-2020 - CA)


John Doe v. Google, Inc.
San Francisco, CA - Employment Law Lawyer

Google, Inc. and Alphabet, Inc. (collectively, Google), and Adecco USA,
Inc. (Adecco) require their employees to comply with various confidentiality
policies. John Doe, David Gudeman, and Paola Correa, who are current and
former Google and Adecco employees, sued Google and Adecco under the
Labor Code Private Attorneys General Act o... More...

$0 (09-25-2020 - CA)


Oakland Bulk and Oversized Terminal, LLC v. City of Oakland
Oakland, CA - Breach of Contract, SLAPP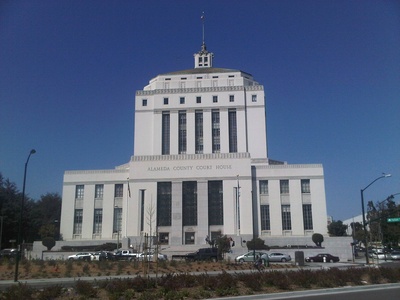 The City of Oakland (City) entered into a series of agreements with
Oakland Bulk and Oversized Terminal, LLC (OBOT) for the development of
the land at the site of the former Oakland Army Base. It was to be a huge
... More... $0 (09-20-2020 - CA)


Dennis C. Brue v. Al Shabaab
Los Angeles, CA - Wrongful Death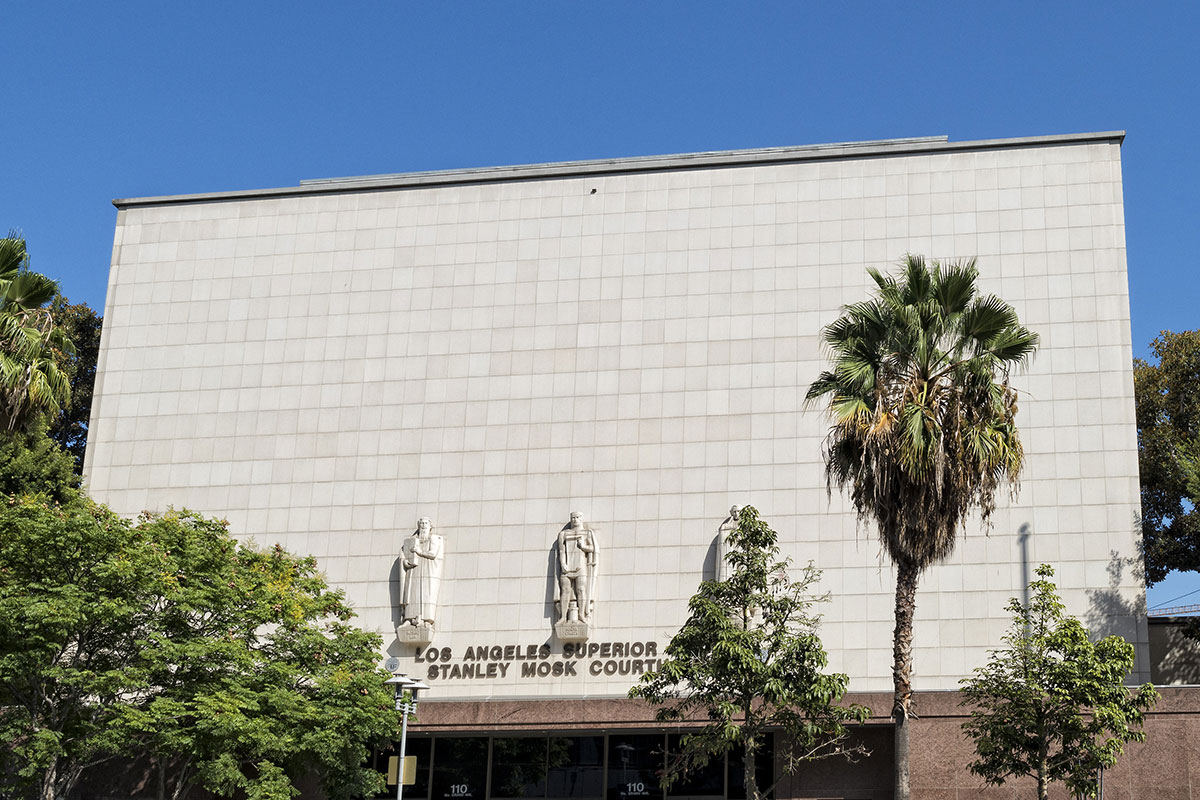 Dennis C. Brue as administrator of the estate of Angela
Nyokabi Githakwa, Raphael Githakwa Kimata, Regina
Nyambura Githakwa, Caroline Njeri Githakwa and Samuel
Kimata Githakwa (collectively Githakwa parties), indivi... More... $0 (09-15-2020 - CA)


United Auburn Indian Community of the Auburn Rancheria v. Gavin C. Newsom, as Governor, etc.
This is a case about how California law applies to the
delicate juncture of executive power, federalism, and tribal
sovereignty. Under the federal Indian Gaming Regulatory Act
(IGRA; 25 U.S.C. § 2701 et seq.), the United States Secretary
of the Interior (Interior Secretary) may permit casino-style
gaming on certain land taken into federal trust for an Indian
tribe, so long ... More...

$0 (09-08-2020 - CA)


Kerrie Reilly v. Marin Housing Authority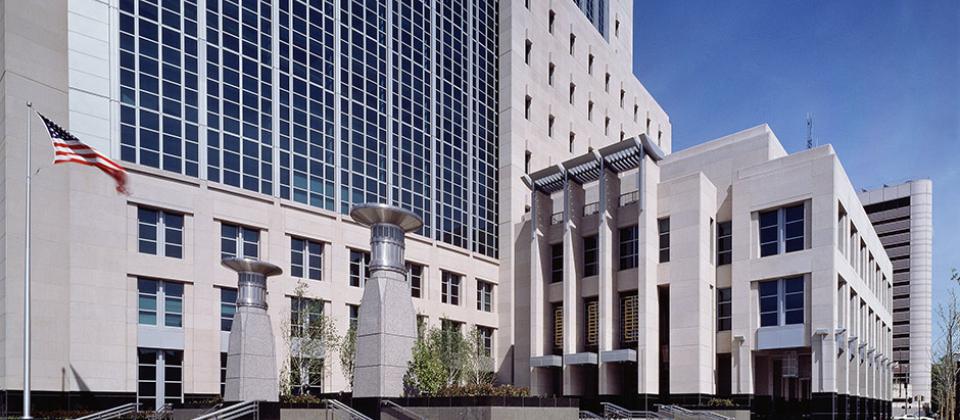 The federal Housing Choice Voucher program is a key
program in section 8 of the United States Housing Act of 1937.
(42 U.S.C. § 1437 et seq., as amended by § 201(a) of the Housing
and Communit... More... $0 (09-07-2020 - CA)


Caliber Paving Company, Inc. v. Rexford Industrial Realty and Management, Inc.
California law recognizes a tort cause of action against a noncontracting
party—also called a stranger to the contract—who intentionally interferes with the
performance of a contract. (Applied Equipment Corp. v. Litton Saudi Arabia Ltd. (1994)
7 Cal.4th 503, 513-514 (Applied Equipment).) Caliber Paving Company, Inc. (Caliber)
sued Rexford Industrial Realty and Management, Inc. (Rex... More...

$0 (09-02-2020 - CA)


Eisenberg Village of the Los Angeles Jewish Home for the Aging
Section 7031 of the Business and Professions Code1 was enacted to
deter unlicensed building contractors by (1) preventing them from
bringing or maintaining an action to collect compensation for
performance of any work for which a license is required (§ 7031, subd.
(a)), and (2) allowing any person who utilizes the services of an
unlicensed contractor to bring an action for disg... More...

$0 (08-30-2020 - CA)


Richard Robinson v. Southern Counties Oil Company
Plaintiff Richard Robinson, on behalf of himself and other aggrieved employees,
appeals from the judgment entered in favor of his former employer defendant Southern
Counties Oil Company (Southern Counties). Robinson's complaint seeks civil penalties
under the Labor Code Private Attorneys General Act of 2004 (PAGA) (Lab. Code,1
§ 2698 et seq.) based on Southern Counties's alleged un... More...

$0 (08-14-2020 - CA)


People for the Ethical Operation of Prosecutors and Law Enforcement v. Todd Spitzer, as District Attorney, etc.
This appeal is from a dismissal following a sustained demurrer in plaintiffs'
taxpayer suit against the Orange County District Attorney and the Orange County Sheriff.
The complaint seeks injunctive relief to prohibit the operation of an alleged unlawful
confidential informant program (CI program). The trial court ruled that plaintiffs, who
are residents and taxpayers of Orange Coun... More...

$0 (08-13-2020 - CA)


Granny Purps, Inc. v. County of Santa Cruz
Santa Cruz County law enforcement officers seized more than 2,000 marijuana
plants from a medical marijuana dispensary for violating a local ordinance restricting
cannabis cultivation. When the dispensary sued to recover the marijuana, the county
asserted it had no obligation to return the plants since the dispensary violated the
ordinance. The trial court agreed and sustained the ... More...

$0 (08-06-2020 - CA)


Ronald Talley v. County of Fresno
Plaintiff Ronald Talley pleaded nolo contendre to a criminal offense for which he
was sentenced to 18 days in the Fresno County Jail. Rather than serving those days in
county jail, plaintiff was deemed eligible to serve the sentence by participation in the
Adult Offender Work Program (AOWP) administered by Fresno County's Probation
Department. Plaintiff was injured while performing... More...

$0 (07-11-2020 - CA)


Rexina Mize v. Mentor Worldwide, LLC
This case is about preemption and causation:
whether the Medical Device Amendments (MDA) to the federal
Food, Drug, and Cosmetic Act (FDCA) preempt the state-law
products liability claims at issue here, and whether Rexina Mize
and her husband, Minh Nguyen, sufficiently pled causation to
survive Mentor Worldwide LLC's demurrer to those claims. We
conclude that the tort claim... More...

$0 (07-06-2020 - CA)


Saint Francis Memorial Hospital v. State Department of Public Health
California law permits — but also sets certain limits on —
judicial review of adjudicatory decisions made by agencies
responsible for implementing public policies on health, natural
resources, employment, and other issues. One example is
Government Code section 11523,
1 which lets parties seek
judicial review of an agency's adjudicatory decision by filing a
petition for... More...

$0 (07-03-2020 - CA)


City and County of San Francisco v. All Persons Interested In The Matter of Proposition C
In California, "[a]ll political power is inherent in the people," who
retain "the right to alter or reform" government by voter initiative "when the
public good may require." (Cal. Const., Art. II, § 1.)1 The question in this
case is whether the people of a city or county may exercise this initiative
power to adopt a special tax when a majority of voters concludes it would
serv... More...

$0 (07-01-2020 - CA)


STATE OF OKLAHOMA v. DELTA LOUISE SILAS
Oklahoma Court of Criminal Appeals.






Appellee was charged with first-degree misdemeanor manslaughter, 21 O.S.2011, § 711(1), in Pottawatomie County District Court Case No. CF-2019... More... $0 (06-24-2020 - OK)


Abelardo Martinez v. San Diego County Credit Union
Abelardo Martinez, who is blind, brought an action against San Diego County
Credit Union (Credit Union) claiming its website is incompatible with software
permitting him to read website content. He alleged this defect denied him equal access
to, and full enjoyment of, the Credit Union's website and its physical locations. Martinez
asserted a single cause of action under the Unruh C... More...

$0 (06-20-2020 - CA)


Kevin Diaz Gomez, s/k/a Kevin Diaz-Gomez v. Commonwealth of Virginia







Kevin Diaz Gomez was indicted for abduction, a felo... More... $0 (06-19-2020 - VA)


State Compensation Insurance Fund v. Readylink Healthcare, Inc.
Defendant ReadyLink Healthcare, Inc. (ReadyLink) is a nurse staffing company
that places nurses in hospitals, typically on a short-term basis. Plaintiff State
Compensation Insurance Fund (SCIF) is a public enterprise fund created by statute as a
workers' compensation insurer. Like private workers' compensation insurers, SCIF
provides workers' compensation insurance to employers. Th... More...

$0 (06-15-2020 - CA)


Third Laguna Hills Mutual v. Jeff A. Joslin
Strategic Lawsuits Against Public Participation (SLAPP suits) are meritless
lawsuits designed to punish parties for protected activities (the right to petition or free
speech). A party can move to strike a SLAPP suit by filing an anti-SLAPP motion.
(Code Civ. Proc., § 425.16.)1
There is a two-prong test: the moving party must show the
lawsuit arises from its protected activiti... More...

$0 (05-27-2020 - CA)


SLPR, LLC v. San Diego Unified Port District
MoreLaw ReceptionistsVOIP Phone and Virtual Receptionist Services
Call 918-582-6422 Today




Plaintiffs SLPR, L.L.C. (SLPR), Ann Goodfellow, trustee of the survivor's trust of
the Go... More... $0 (05-25-2020 - CA)


State of Oklahoma v. Christopher Jonathan Barnett
MoreLaw SuitesReduce Your Overhead At MoreLaw Suites
Call 918-582-3993 Today




Tulsa, OK - The State of Oklahoma charged Christopher Jonathan Barnett with:

Count # 1. Count as Filed: ABDGR, ASSAULT & BATTERY WITH A DEADLY WEAPO... More... $0 (05-23-2020 - OK)


James Willis v. City of Carlsbad
MoreLaw ReceptionistsVOIP Phone and Virtual Receptionist Services
Call 918-582-6422 Today




Plaintiff and appellant James Willis, a peace officer employed by the Carlsbad
Police Dep... More... $0 (05-16-2020 - CA)


Lynn Schuler v. Capital Agricultural Property Services, Inc.
In this negligence/trespass action, Lynn Shuler and
Michael Shuler appeal from the judgment entered after a jury
returned a special verdict in their favor and against respondents
Capital Agricultural Property Services, Inc., et al. Appellants
claim the trial court erroneously reduced by 68 percent the
economic damages awarded by the jury. The court made the
reduction becaus... More...

$0 (05-15-2020 - CA)


Next Page