Deliberate Indifference Law
GREGORY ALAN RONGEY v. STATE OF ARKANSAS



Morelaw Internet Marketing
National Find A Lawyer Directory







In reviewing a challenge to the... More... $0 (12-12-2018 - AR)


Osiel Benitez-Benitez v. The State of Texas




As set out above, Osiel was charged with murder and with three counts of aggravated
assault with a deadly weapon. The following summary comes f... More... $0 (12-12-2018 - TX)


John Gorman v. Rensselaer County





John Gorman appeals from a judgment of the United States District Court
for the Northern District of New York (Kahn, J.) dismissing his complaint on
summary judgment. Gorman brought this action under 42 U.S.C. § 1983,
alleging (inter alia) that the defendants (1)... More... $0 (12-12-2018 - NY)


Donald Ray King v. The State of Texas




According to the evidence presented at the hearing on the motion to suppress, on the 1
night of July 25, 2015, Officer Alex Wakim of the ... More... $0 (12-11-2018 - TX)


Rodney Adam Hurdsman v. The State of Texas




In February 2014, after various items were stolen from the Enbridge Energy
Partners gas-processing plant, Hurdsman was arrested and released on bond. In June
2014, he was indicted.
The indictment alleged ... More... $0 (12-10-2018 - TX)


Theresa Riffey v. Bruce V. Rauner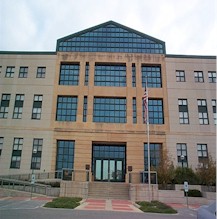 When this case was last before our
court, we upheld the district court's decision declining to certify
a class of home health care assistants ("the Assistants")
who were seeking a refund of the fair-share fees they had paid
to a union for collective-bargaining representation. W... More... $0 (12-07-2018 - IL)


Timothy Owens a/k/a Timothy Owens Jr. v. State of Mississippi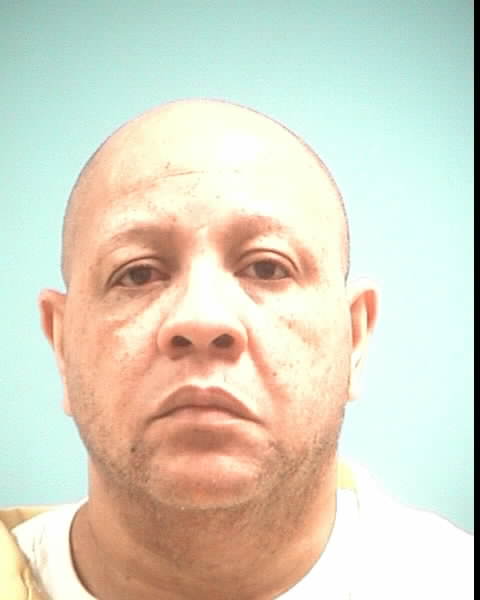 On May 27, 2015, police officers from the Jackson Police Department responded to
a call about a shooting on Cox Street. When the officers arrived, they discovered the
deceased body of Ruth Williams. ... More... $0 (12-06-2018 - MS)


SHAWN EARL McDOWELL v. STATE OF MONTANA




On October 24, 2008, the State charged McDowell with attempted deliberate
homicide and aggravated burglary. McDowell was indigent, and Kristina Neal of the
Helena Office of Public Defender (OPD) was appointed to represent him. Initially, their
relationship was amicable. However, Neal ... More... $0 (12-05-2018 - MT)


STATE OF OHIO v. JOSHUA VERDELL




On December 29, 2016, the Montgomery County Grand Jury returned an
indictment charging Verdell with one count of murder, two counts of felony murder, two
counts of felonious assault, and one count of tampering with evidence. With the
exception of tampering with evidence... More... $0 (12-01-2018 - OH)


Pabst Brewing Co., LLC v. MillerCoors, LLC
Miwaukee, WI - Pabst Brewing Companhy sued MillerCoors on a breach of contract theory relating to a contract for the brewing by MillerCoors to brew PBR.


MillerCoors asserted that it could at the end of the current contract quit brewing Natty Boh, PBR and Lone Star.


Attorney Adam Paris (Pro Hac Vice), Attorney Robert Sacks (Pro Hac Vice), Attorney Brian G. Cahill, in cou... More...

$0 (11-30-2018 - wI)


The Estate of Joseph C. "Trey" Duke, III v. Gunnison County Sheriff's Office, et al.




Following Joseph Duke's untimely death while in the custody of the Gunnison
County Sheriff's Office ("GCSO"), Duke's parents and his estate filed suit against
GCSO and several of its employees. We agree with the district court that the
individual defendants a... More... $0 (11-29-2018 - CO)


Clenton Moton v. The State of Texas





Clenton Moton and Nathan Henderson waited together, in a holding cell with
8 to 16 others, to b... More... $0 (11-29-2018 - TX)


Anderson v. PAR Electrical Contractors, Inc.




Anderson worked as a journeyman lineman for PAR. On August 18, 2014, Anderson was working on a project for PAR, transferring electrical lines from old utility poles to new utility poles. Anderson and an apprentice went up in a lift bucket to move the overhead lines from the o... More... $0 (11-28-2018 - KS)


STATE OF KANSAS v. JORGE A. ZAPATA-GRIMALDO





The State charged Zapata-Grimaldo with rape, criminal damage to property... More... $0 (11-28-2018 - KS)


Edward Brown v. Wilkinson County Sheriff Department, et al.
In August 2015, Edward Brown sustained serious injuries when he was
beaten by three inmates while in pretrial custody in the Wilkinson County jail
in Mississippi. Brown brought this action under 42 U.S.C. § 1983, alleging,
inter alia, that various individual and municipal Defendants violated his
Fourth and Fourteenth Amendment rights. The district court dismissed all
claims exc... More...

$0 (11-25-2018 - MS)


MIchael Rasooly v. City of Oakley



The City of Oakley (City) initiated abatement proceedings seeking to demolish an
industrial building ... More... $0 (11-22-2018 - CA)


Edgar A, Alcazar, a Minor v. Los Angeles School District
Edgar A. Alcazar (Edgar), a minor, allegedly suffered
severe and permanent injuries when he fell from the branch of a
tree located on the campus of his middle school. By and through
his guardian ad litem, Edgar sued the Los Angeles Unified School
District (LAUSD). A jury found in favor of LAUSD on all of
Edgar's claims.
On appeal, Edgar advances two arguments for why he is<... More...

$0 (11-18-2018 - CA)


State of Ohio v. Robert Lee Tucker




Following a jury trial, Robert Lee Tucker was convicted of robbery, a
violation of R.C. 2911.02(A)(3), a third-degree felony, and obstructing official business,
a violation of R.C. 2921.31(A), a second-degree misdemeanor. The tri... More... $0 (11-10-2018 - OH)


STATE OF OHIO -vs- BRENT FIELDS




Defendant-Appellant Brent Alan Fields appeals his convictions, in the Court
of Common Pleas, Stark County, for murder and multiple counts of child endangering.
Appellee is the State of Ohio. The relevant facts leading to this appe... More... $0 (11-09-2018 - OH)


Curtis Rockaird v. BNSF Railway Company
These appeals follow a civil jury trial. The jury found
that BNSF Railway Company violated the anti-retaliation
provision of the Federal Railroad Safety Act ("FRSA") when
BNSF fired Curtis Rookaird for, in part, refusing to stop
performing an air-brake test on a 42-car train that he was
tasked with moving. Rookaird was awarded over $1.2
million in damages. BNSF appeals issu... More...

$0 (11-09-2018 - WA)


United States of America v. Akayed Ullah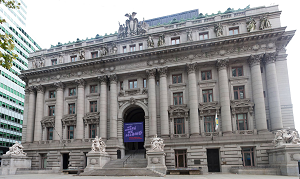 New York, NY - Akayed Ullah Convicted for Detonation of a Bomb in New York City

Akayed Ullah, 28, of Brooklyn, New York, and a lawful permanent resident from Bangladesh, was convicted today on all six counts of the Indictment, which charged him with offenses rela... More... $0 (11-07-2018 - NY)


ALBERTO DAMIEN CHAVEZ v. STATE OF ARKANSAS




In summary, appellant shot the victim, Justin Lopez, in a gang-related shooting on
January 14, 2017. On that night, appellant, Ryan Oxford, Bryan Porras, and Jorge
Chirinos traveled to a trailer in Fort Smith where rival gang me... More... $0 (11-05-2018 - AR)


United States of America v. MST Mineralien Schiffahrt Spedion und Transport GmbH (MST)




Portland, ME - German Shipping Operator Sentenced to Pay $3.2 Million for Obstruction of Justice and Falsifying Official Logs to Hide Deliberate Oil Pollution

Previously Convicted Company Committed Environmental Crimes While on Probation

A Germa... More... $0 (11-03-2018 - ME)


Ronald McNeil v. The State of Texas




Ronald McNeil, appellant, appeals his murder conviction. The conviction arose
from a shooting at a party. Appellant admitted to the police after arrest and while in
custo... More... $0 (11-01-2018 - TX)


K.L. v. Rhode Island Board of Education; Barbara S. Cottam



This case involves the alleged
failure of Rhode Island to provide a free appropriate public
educa... More... $0 (11-01-2018 - RI)


Next Page