Defamation Law
Regina Thomas v. Southern Farm Bureau Life Insurance Company
Plaintiffs appeal an order denying attorney's fees and costs under 28 U.S.C. § 1447(c). Because the district court did not abuse its discretion, we affirm.
Case: 18-60400 Document: 00514719491 Page: 1 Date Filed: 11/12/2018
No. 18-60400
2
I.
Regina Thomas and Pam Pilgrim sued in state court, challenging their terminations by Southern Farm Bureau Life Insurance Company ("the com... More...

$0 (11-16-2018 - MS)


Sarah Sumner v. Simpson University
"The First Amendment guarantees to a religious institution the right to decide
matters affecting its ministers' employment, free from the scrutiny and second-guessing
2
of the civil courts." (Schmoll v. Chapman University (1999) 70 Cal.App.4th 1434, 1436
(Schmoll).) The so-called ministerial exception is "a 'nonstatutory, constitutionally
compelled' exception to federal civil ... More...

$0 (10-29-2018 - CA)


Mark Fritz v. Tony Evers
Wisconsin requires public
officials to report certain events or suspicions about teachers
to the Superintendent of Public Instruction. Wis. Stat.
§115.31(3)(a). When a qualifying report is made, the state
lists the teacher on a public website as "under investigation".
Wis. Stat. §115.31(6)(b). Such a report was made about Mark
2 No. 17-2955
Frid in March 2012. In August... More...

$0 (10-27-2018 - WI)


Ronnie Van Zant, Inc. v. Artimus Pyle
This appeal presents the issue of whether the release of a movie will violate
the provisions of a consent order that settled a lawsuit between private parties.
This issue arises on an appeal by Defendants‐Appellants Cleopatra Records, Inc.
and Cleopatra Films (together, "Cleopatra") from the September 13, 2017,
4
judgment and permanent injunction of the District Court for... More...

$0 (10-23-2018 - NY)


Dr. David S. Muransky v. Godiva Chocolatier, Inc.




This appeal was brought to contest the approval of a class-action settlement. Dr. David Muransky filed a class action against Godiva Chocolatier, Inc. for violating the Fair and Accurate Credit Transactions Act ("FACTA"). Appe... More... $0 (10-11-2018 - )


CONNIE WATKINS AND RICHARD WATKINS V. ARKANSAS DEPARTMENT OF AGRICULTURE





Nearly twenty years ago, appellants and PLWC first clashed regarding the method in
which PLWC was trimming trees on appellants' property during its power-line
maintenance. The dispute escalated in 2006. It was then that PLWC commissioned More... $0 (10-03-2018 - AR)


PRESBYTERIAN CHURCH (U.S.A.) V. HON. BRIAN C. EDWARDS, JUDGE AND REV. ERIC HOEY






The Presbyterian Ministry Agency (PMA) hired Reverend Eric Hoey as the
Director of Evangelism and Church Growth. During his tenure in that
position, Hoey acted with other ministers to incorporate an entity separat... More... $0 (10-01-2018 - KY)


American Freedom Defense Initiative v. King County





King County provides public transportation in the greater
Seattle metropolitan area. The County finances its transit
operations in part by selling advertising space on the exterior
of buses. Although many municipalities restrict advertising
t... More... $0 (09-30-2018 - WA)


Alejandro Lupian v. Joseph Cory Holdings, LLC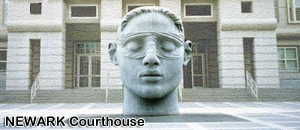 Alejandro Lupian, Juan Lupian, Isaias Luna, Jose
Reyes, and Efrain Lucatero (collectively, "the Drivers") are
professional delivery drivers who separately contracted to
provide equipment and services to Joseph Cory Holdings LLC
("Joseph Cory"), a motor carrier and... More... $0 (09-27-2018 - NJ)


National Music Museum: America Shrine to Music v. Robert Johnson Federal Courthouse - Sioux Falls, South Dakota Morelaw Internet Marketing National Find A Lawyer Directory 888-354-4529
The subject matter of this lawsuit is a Martin D-35 guitar that Elvis Presley
played during his final tour in 1977. He dropped the guitar during a show in St.
Petersburg, Florida, and gave the damaged guitar to an audience member. Robert
Johnson, a blues guitarist and memorabilia broker, purchased the guitar in 2007. He
delivered the Martin D-35 guitar to the National Music Museum:... More...

$0 (09-18-2018 - SD)


James Morden v. XL Specialty Insurance District of Utah Federal Courthouse - Salt Lake City, Utah
This appeal concerns an assigned claim on a liability-insurance policy. Belsen
Getty, LLC, a registered investment adviser owned by Terry Deru, obtained a claimsmade
financial-services-liability policy (the Policy) from XL Specialty Insurance
Company covering Belsen Getty and its advisers for the period from October 9, 2010, to
October 9, 2011. Under the policy, XL had no duty to d... More...

$0 (09-11-2018 - UT)


UNITED STATES OF AMERICA v. AMY GONZALEZ UNITED STATES OF AMERICA v. DAVID MATUSIEWICZ
David Matusiewicz1 and Christine Belford were married from 2001 to 2006, during which time they had three children, L.M.1, L.M.2, and K.M.1 (the "children"). The couple and their children also lived with Belford's one child from a previous marriage, K.M.2.2 After their divorce, Belford and David engaged in a bitter custody dispute, during which David accused Belford of being an unfit mother and ... More...

$0 (09-09-2018 - DE)


Joseph W. Leiser v. Shannon-Moore; Randy Rogers District of Kansas Federal Courthouse - Topeka, Kansas
This appeal presents the question whether clearly established law supports the
claim of Plaintiff Joseph Leiser that two jail officials in Coffey County, Kansas, violated
his constitutional rights by disclosing medical information about him that they had
properly obtained. While Plaintiff was incarcerated in an Illinois jail awaiting extradition
to Coffey County, the administrator ... More...

$0 (09-06-2018 - KS)


Rev. Fr. Emanuel Lemelson v. Bloomberg, L.P. District of Massachusetts Federal Courthouse - Boston, Massachusetts
In both an online article and a subsequent TV interview, Bloomberg
News reported that the Securities and Exchange Commission had opened
an investigation to determine whether Emmanuel Lemelson, a priest
and hedge fund manager, had intentionally published false material
about public companies in whose stock he held a short position. Lemelson
filed suit against Bloomberg and ... More...

$0 (09-01-2018 - MA)


Veronique De La Rosa and Leonard Pozner v. Alex Jones Travis County Courthouse - Austin, Texas
Austin, TX - Veronique De La Rosa and Leonard Pozner, the parents of Noah Pozner, age 6, who was killed in 2012 at Sandy Hook Elementary School sued Alex Jones on a defamation theory claiming that they were tormented by Jone's ... More...

$0 (08-02-2018 - TX)


Chester L. Bailey, Jr. v. Independent School District No. 69 of Canadian County Oklahoma Oklahoma County Courthouse - Oklahoma City, Oklahoma
We are presented in this appeal with the following question: is a letter written by a public employee, seeking a reduced sentence for his relative, speech on a matter of public concern for the purposes of a First Amendment Garcetti/Pickering inquiry. See Garcetti v. Ceballos, 547 U.S. 410 (2006); Pickering v. Bd. of Educ., 391 U.S. 563 (1968). We conclude that it is. Accordingly we reverse the dis... More...

$0 (07-24-2018 - OK)


Patrick Lafferty v. Wells fargo Bank, N.A.
This is the third appeal that comes to us in this case, which arises out of Patrick
and Mary Lafferty's purchase of a defective motor home from Geweke Auto & RV
Group (Geweke) with an installment loan funded by Wells Fargo Bank, N.A (Wells
Fargo).
In Lafferty v. Wells Fargo Bank (2013) 213 Cal.App.4th 545 (Lafferty I), this
court affirmed in part and reversed in part the actio... More...

$0 (07-21-2018 - CA)


Bobby S. Dutta v. State Farm Mutual Automobile Insurance Company Northern District of California Federal Courthouse - San Francisco Morelaw Internet Marketing National Find A Lawyer Directory 888-354-4529
Bobby S. Dutta appeals the district court's grant of summary judgment to State Farm Mutual Automobile Insurance Company ("State Farm") on his claim that State Farm violated provisions of the Fair Credit Reporting Act of 1970 ("FCRA"). The relevant FCRA provisions require a prospective employer to provide a job applicant with a copy of his consumer credit report, notice of his FCRA rights, and an o... More...

$0 (07-19-2018 - CA)


L.G. v. M.B.
Defendant M.B. appeals from the trial court's denial of her
motion to dismiss under the "anti-SLAPP" statute (Code Civ.
Proc., § 425.16).1 Plaintiff and respondent L.G. is the former
nanny for M.B. and M.B.'s ex-husband, S.B.2 Respondent filed
this action against Appellant for defamation, invasion of privacy,
and intentional infliction of emotional distress based upon
state... More...

$0 (07-17-2018 - CA)


HAYAT SINDI v. SAMIA EL-MOSLIMANY and ANN EL-MOSLIMANY United States Court of Appeals For the First Circuit
This case implicates a plethora
of issues arising in the shadow of the First Amendment. Most
notably, it requires us to address the power of a court to impose
a prior restraint in the form of a permanent injunction forbidding
the publication of words — words that the court believes have been
used to defame the plaintiff in the past and are likely to be
repeated. The... More...

$0 (07-15-2018 - MA)


Nadine Pellegrino and Harry Waldman v. T.S.A., Nuyriah Abdul-Malik, Laura Labbee, and Denice Kissinger United States Court of Appeals for the Third Circuit
In Vanderklok v. United States, 868 F.3d 189 (3d Cir.
2017), we declined to imply a Bivens cause of action against
airport screeners employed by the Transportation Security
Administration (TSA) in part because they "typically are not
law enforcement officers and do not act as such." Id. at 208.
We now must decide a related question that we anticipated, but
did not resolve, ... More...

$0 (07-13-2018 - PA)


Silvan Warnick v. Bradford Cooley; Robin Wilkins; Ethan Rampton; Mark Knighton; Jeffrey Hall District of Utah Federal Courthouse - Salt Lake City, Utah
Silvan Warnick brings this 42 U.S.C. § 1983 malicious prosecution case
and a number of state law tort claims against several Salt Lake County
prosecutors and investigators. He claims he was falsely accused of tampering
with evidence that led to the filing of criminal charges against him that were later
dismissed.
The district court granted the defendants' motion to dismiss, and... More...

$0 (07-10-2018 - UT)


Angela Engle Horne v. WTVR, LLC, d/b/a CBS6 Eastern District of Virginia Federal Courthouse - Richmond, Virginia
On February 13, 2015, WTVR, LLC ("WTVR") aired a news story about a county school system hiring a felon in violation of a Virginia state law. The news story implied that the felon lied about a prior criminal conviction on a job application, thereby committing a Class 1 misdemeanor. However, Angela Engle Horne, the unidentified felon in question, had disclosed her prior felony on her job applicatio... More...

$0 (06-18-2018 - VA)


State of Vermont v. William Schenk Vermont Supreme Court
Defendant William Schenk was charged with two counts of
disorderly conduct, in violation of 13 V.S.A. § 1026(a)(1), in connection with the distribution of
Ku Klux Klan recruitment flyers in the City of Burlington. For each count, the State charged that
the penalty should be enhanced under 13 V.S.A. § 1455 because the crime was hate-motivated.
Defendant appeals the trial cour... More...

$0 (06-11-2018 - VT)


Eileen Fuoco v. Joseph Polisena
Johnston, RI - Eileen Fuoco sued Johnston Rhode Island mayor Joseph Polisena on a defamation theory.

Plaintiff claimed that Defendant slandered her during a town meeting in 2013.... More...

$34000 (06-08-2018 - RI)


Next Page