Defamation Law
STATE OF MISSOURI, ex rel., KIMBERLY M. GARDNER, ATTORNEY OF THE CITY OF ST. LOUIS vs. HONORABLE MICHAEL F. STELZER, CIRCUIT JUDGE, DIVISION SIX, TWENTY-SECOND CIRCUIT
MoreLaw Suites - Legal Suites and Virtual Offices
The Best Places In Downtown Tulsa To Practice Law
406 South Boulder and 625 South Denver - 918 - 582-3993



... More... $0 (02-14-2019 - MO)


SCOTT L. HEAGNEY v. LISA A. WONG; CITY OF FITCHBURG




Heagney first submitted his application for the position
of Fitchburg Police Chief in October 2013. On the résumé
accompanying his application, Heagney listed positions that he had
held at the Police Department of Frank... More... $0 (02-12-2019 - MA)


Scott L. Heagney v. Lisa A. Wong; City of Fitchburg




This case concerns a suit that
Scott Heagney, a past applicant for the position of the police
chief of Fitchburg, Massachusetts, brought against the City of
Fitchburg ("Fitchburg") and its mayor after the mayor decided not<... More... $0 (02-11-2019 - MA)


MARK GILBERT v. CITY OF CHICOPEE; WILLIAM JEBB; JOHN PRONOVOST; RICHARD J. KOS




After a near decade-long saga within the fragmented City
of Chicopee Police Department, Plaintiff-Appellant Mark Gilbert,
a Captain in the police department, sued a host of Defendants
Appellees, including the City of Chic... More... $0 (02-10-2019 - MA)


STATE OF MISSOURI, ex rel., CITY OF KANSAS CITY, MISSOURI v. THE HONORABLE KEVIN D. HARRELL, JUDGE FOR THE 16TH JUDICIAL CIRCUIT OF MISSOURI



For purposes of the City's motion to dismiss, we assume that the facts alleged in Chastain's Amended Petition are true, and we give him the benefit of... More... $0 (02-08-2019 - MO)


Meierhenry Sargent, LLP v. Bradley Williams; Kerry Williams





This appeal presents a pair of issues arising out of a fee dispute between a law firm, Meierhenry Sargent LLP, and two dissatisfied clients, Bradley and Kerry Williams. After removing the firm's lawsuit seeking to recover its unpaid fees to federal court, the Williamses stayed the action to allow... More... $0 (02-07-2019 - SD)


Ever Bodoya v. American Eagle Express, Inc. d/b/a AEX Group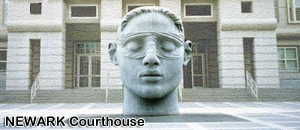 Plaintiff delivery drivers Ever Bedoya, Diego Gonzalez, and Manuel Decastro (collectively, "the Drivers") filed a putative class action against Defendant American Eagle Express, Inc., ("AEX"), alleging that AEX misclassified them as independent contractors when they are actually ... More... $0 (01-30-2019 - NJ)


Douglas Echols v. Spencer Lawton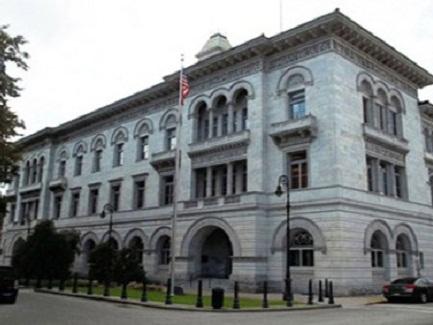 This appeal requires us to decide whether a district attorney enjoys qualified immunity from a complaint that he defamed a former prisoner in retaliation for seeking legislative compensation for his wrongful convictions. After Dougla... More... $0 (01-27-2019 - GA)


Darrell E. Issa v. Douglas Applegate
During the course of the 2016 political campaign to represent the 49th
Congressional District, challenger candidate Doug Applegate's campaign ran two
television advertisements about incumbent Darrell Issa that Issa contends were false and
defamatory. Issa filed a lawsuit against Applegate, Doug Applegate for Congress, Inc.,
and Robert Dempsey (the respondents), alleging a cause of... More...

$0 (01-25-2019 - CA)


Thomas Guifoile v. John M. Shields, Sr., et al.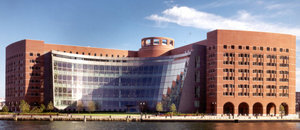 In alleged violation of the False Claims Act, appellant Thomas Guilfoile claims
he was fired from his job in retaliation for accusing his employer
of violating the Anti-Kickback Statute and making false representations
in customer contracts. See 31 U.S.C. § 3730(h... More... $0 (01-18-2019 - MA)


Fredrick Theodore Rall, III v. Tribune 365, LLC
Plaintiff Frederick Theodore Rall III, a political cartoonist
and blogger, sued Los Angeles Times Communications LLC (The
Times) after it published a "note to readers" and a later more
detailed report questioning the accuracy of a blog post plaintiff
wrote for The Times. The Times told its readers that it had
serious questions about the accuracy of the blog post; that the
p... More...

$0 (01-18-2019 - CA)


O'gara Coach Company, LLC v. Joseph Ra



Darren Richie, the former president and chief operating
officer of O'Gara Coach Company, LLC, is a principal of Richie
Litigation, P.C... More... $0 (01-08-2019 - CA)


Jeremy Howard v. Anthony Goldbloom



In this action, plaintiff Jeremy Howard alleges that Kaggle's chief executive
officer (CEO), Anthony Goldbloom, three other members of its board o... More... $0 (12-24-2018 - CA)


Davide M. Carbone v. Cable New Network, Inc.





This interlocutory appeal requires us to decide whether the motion-to-strike procedure of the Georgia anti-SLAPP (Strategic Lawsuits Against Public Participation) statute, O.C.G.A. § 9-11-11.1, applies in federal court. ... More... $0 (12-21-2018 - GA)


Virginia Citizens Defense League v. Katie Couric




This case arises from the creation and publication of Under the Gun, a documentary film on gun violence in America. Aggrieved at their portrayal in the film, appellants — Virginia Citizens Defense League and two of its members, Daniel L. Hawes, and Patricia Webb—filed this ac... More... $0 (12-14-2018 - Va)


Jane Doe v. Jeffrey Epstein




West Palm Beach, FL - Jane Doe, et al. sued Jeffrey Epstein, age 65, on defamation theories claiming that their rights were violated under federal law relating to the rights of sex crime victims.

Epstein, a convicted sex offender, allegedly had multiple underage fem... More... $1 (12-05-2018 - FL)


Dr. Jay W. Calvert v. Rima Al Binali
Defendant Rima Al Binali appeals the trial court's denial of
her motion to vacate the $1,940,506 default judgment entered
against her in favor of plaintiffs Dr. Jay W. Calvert and Jay
Calvert, M.D., a professional corporation. Al Binali asserts that
plaintiffs' faulty service by publication rendered the judgment
void on its face. We agree and reverse.
FACTS AND PROCEDURAL B... More...

$0 (12-04-2018 - CA)


Sleepy's, LLC v. Select Comfort Wholesale Corporation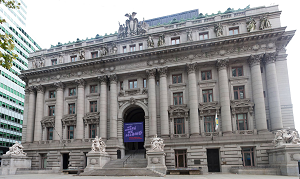 At all relevant times, Sleepyʹs LLC (ʺSleepyʹsʺ or the ʺplaintiffʺ) was a bed
and mattress retailer obtaining products for resale from a variety of
manufacturers. In that endeavor, it entered into a ʺRetail Partnershipʺ with... More... $0 (12-03-2018 - NY)


Christopher Gordon v. Drape Creative, Inc.; Papyrus-Recycled Greetings, Inc.
Plaintiff Christopher Gordon is the creator of a popular
YouTube video known for its catchphrases "Honey Badger
Don't Care" and "Honey Badger Don't Give a S---." Gordon
has trademarked the former phrase for various classes of
goods, including greeting cards. Defendants Drape Creative,
Inc. ("DCI"), and Papyrus-Recycled Greetings, Inc. ("PRG"),
designed and produced greeting... More...

$0 (11-29-2018 - CA)


John/Jane Roe v. Wolfgang Halbig
Wolfgang Halbig sued five "John Doe" defendants in Florida for defamation for
comments made about him on websites and social media sites. To determine the
identities of the posters of the allegedly defamatory statements, Halbig served a subpoena
on Google requiring the production of documents and information revealing the identity
of the person maintaining http://sandyhookanalysis.... More...

$0 (11-21-2018 - CA)


Regina Thomas v. Southern Farm Bureau Life Insurance Company
Plaintiffs appeal an order denying attorney's fees and costs under 28 U.S.C. § 1447(c). Because the district court did not abuse its discretion, we affirm.
Case: 18-60400 Document: 00514719491 Page: 1 Date Filed: 11/12/2018
No. 18-60400
2
I.
Regina Thomas and Pam Pilgrim sued in state court, challenging their terminations by Southern Farm Bureau Life Insurance Company ("the com... More...

$0 (11-16-2018 - MS)


Sarah Sumner v. Simpson University
"The First Amendment guarantees to a religious institution the right to decide
matters affecting its ministers' employment, free from the scrutiny and second-guessing
2
of the civil courts." (Schmoll v. Chapman University (1999) 70 Cal.App.4th 1434, 1436
(Schmoll).) The so-called ministerial exception is "a 'nonstatutory, constitutionally
compelled' exception to federal civil ... More...

$0 (10-29-2018 - CA)


Mark Fritz v. Tony Evers
Wisconsin requires public
officials to report certain events or suspicions about teachers
to the Superintendent of Public Instruction. Wis. Stat.
§115.31(3)(a). When a qualifying report is made, the state
lists the teacher on a public website as "under investigation".
Wis. Stat. §115.31(6)(b). Such a report was made about Mark
2 No. 17-2955
Frid in March 2012. In August... More...

$0 (10-27-2018 - WI)


Ronnie Van Zant, Inc. v. Artimus Pyle
This appeal presents the issue of whether the release of a movie will violate
the provisions of a consent order that settled a lawsuit between private parties.
This issue arises on an appeal by Defendants‐Appellants Cleopatra Records, Inc.
and Cleopatra Films (together, "Cleopatra") from the September 13, 2017,
4
judgment and permanent injunction of the District Court for... More...

$0 (10-23-2018 - NY)


Dr. David S. Muransky v. Godiva Chocolatier, Inc.




This appeal was brought to contest the approval of a class-action settlement. Dr. David Muransky filed a class action against Godiva Chocolatier, Inc. for violating the Fair and Accurate Credit Transactions Act ("FACTA"). Appe... More... $0 (10-11-2018 - )


Next Page