Daubert Law
United States of America v. Derrick W. Johnson





Derrick Johnson appeals his convic-tion for possession of a firearm in furtherance of a drug traf-ficking crime. Police arrested him at a Madison, Wisconsin, bar carrying five hydrocodone pills, two cell phones, gem packs containing m... More... $0 (02-21-2019 - WI)


Jeffrey A. Kopplin v. Wisconsin Central Limited, d/b/a NC




Jeffery Kopplin brought two claims against the Wisconsin Central railroad under the Federal Employers' Liability Act ("FELA"), 45 U.S.C. §§ 51 et seq. Both rest on the same allegation: that Kopplin injured his elbow in an effort to operate a broken railro... More... $0 (02-04-2019 - WI)


STATE OF OHIO v. PHILLIP JONES




Jones was sentenced to death for the rape and murder of S.Y. The Supreme Court
of Ohio affirmed Jones's convictions and sentence of death in State v. Jones, 135 Ohio St.3d 10,
2012-Ohio-5677, ¶ 267 ("Jones I"). However, prior... More... $0 (02-02-2019 - OH)


In Re: Celexa and Lexapro Marketing and Sales Practices Litigaiton





These consolidated appeals
arise out of two so-called "off-label" prescription-drug-marketing
cases aggregated for pretrial proceedings in the District of
Massachusetts by order of the multidistrict litigation panel.More... $0 (01-30-2019 - MA)


Artur Sigalavillavicencio v. The State of Texas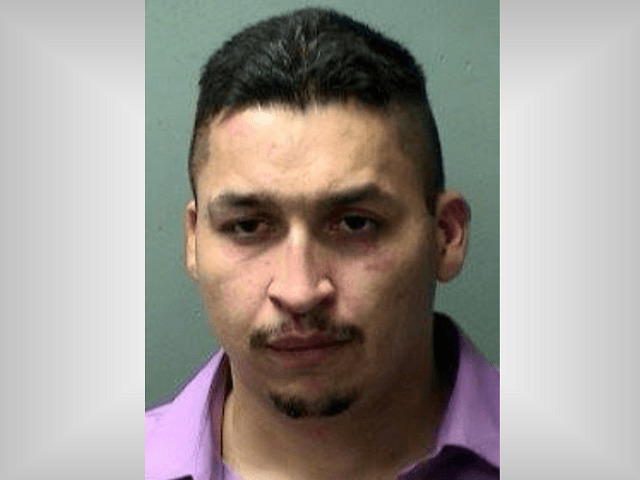 Appellant and M.C. had been together since 2011, but there had been multiple
incidents of domestic violence throughout their relationship. The jury heard evidence
that:
• In 2011, Appellant, who "[... More... $0 (01-29-2019 - TX)


Roderick Taylor a/k/a Rodrick Taylor a/k/a Roderick Kenyatta Taylor Sr. a/k/a George Wilson a/k/a Roderick Flinstone Taylor a/k/a Roderick K. Taylor a/k/a Roderick Kenyatta Taylor a/k/a Rodrick K. Taylor v. State of Mississippi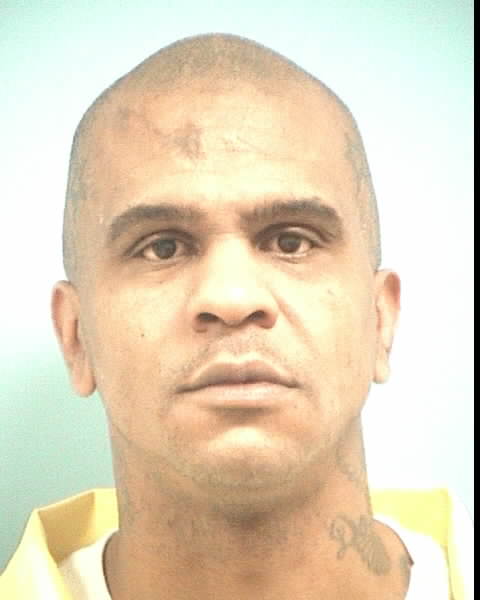 After attending to a motor-vehicle accident on Bailey Avenue, on January 8, 2016,
Jackson Police Officer Sam Dukes noticed Melanie Waddell nearby. Officer... More... $0 (01-23-2019 - MS)


Charlotte Robinson v. Dovol, Inc. and C.R. Bard, Inc.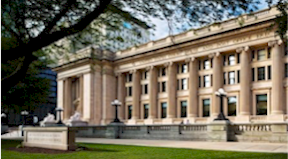 C.R. Bard, Inc., manufactures a sur-gical mesh patch used to repair hernias by implantation. The patch consists of two pieces of mesh that surround a flexible plastic ring. During a hernia repair, the patch is folded to fit through a small incision, then the plastic ring sprin... More... $0 (01-22-2019 - IN)


STATE OF OHIO vs. NATHAN FORD




This case stems from three separate incidents, each involving a different victim,
T.H., L.G., and S.G. In a 2005 case, Ford was convicted of multiple counts of rape, kidnapping,
gross sexual imposition, felonious assault, and ... More... $0 (12-24-2018 - OH)


Billy Hamilton v. Northfield Insurance Company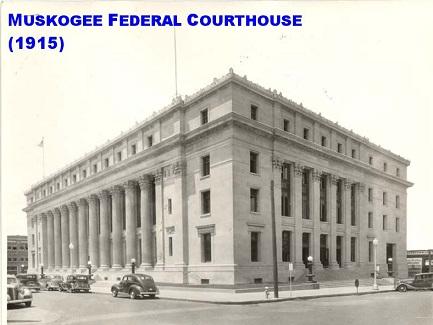 Billy Hamilton appeals the district court's order granting summary judgment
in favor of defendant Northfield Insurance Company as to Mr. Hamilton's claim for
FILED
United States Court of Appeals
Tenth Ci... More... $0 (12-20-2018 - OK)


State of New Jersey v. Eileen Cassidy
MoreLaw Suites - Legal Suites and Virtual Offices
The Best Places In Downtown Tulsa To Practice Law
406 South Boulder and 625 South Denver - 918-582-3993



More... $0 (12-06-2018 - NJ)


Ari Weitzner v. Sanofi Pasteur, Inc.



Plaintiffs Dr. Ari Weitzner and his professional
corporation, Ari Weitzner M.D. P.C., challenge the
Di... More... $0 (12-03-2018 - PA)


Derek Vernon Medina vs. The State of Florida




Appellant Derek Vernon Medina appeals his convictions and sentences for
second-degree murder of his wife, Jennifer Alfonso; shooting or throwing a deadly
missile; and child neglect. Appellant contends that the trial court erred in: (1)
excluding defense expert testimony regard... More... $0 (11-30-2018 - FL)


Virginia Callahan; T.G. v. Pacific Cycle, Inc.





Virginia Callahan and her minor granddaughter T.G. ("Appellants") initiated this
action against Pacific Cycle and Toys "R" Us ("Appellees"). Appellants alleged various
strict liability, negligence, and breach of warranty claims, all arising from an acci... More... $0 (11-24-2018 - MD)


Mary Sandifer v. Hoyt Archery, Inc.
This appeal arises from a most unfortunate, unintended, and unwitnessed death. Dr. Alan Sandifer was pierced in the head by the cable guard of his 2007 Hoyt Vulcan XT500 bow,1 which he was examining, and possibly modifying, while at his home. Following his death, his family members—Mary, Amanda, and Ryan Sandifer ("the Sandifers")—filed suit

1 A cable guard is a fiberglass rod that runs p... More...

$0 (10-25-2018 - LA)


MILES STERLING BENCH v. THE STATE OF OKLAHOMA





Appellant began working at the Teepee Totem convenience store in the town of Velma, Stephens Co... More... $0 (10-10-2018 - OK)


STATE OF OHIO v. DOUGLAS PRADE
Almost twenty years ago, a jury convicted Mr. Prade for the aggravated murder of
his ex-wife, Dr. Margo Prade. In 2013, a trial court found him actually innocent due, in large
part, to new DNA evidence. The court granted Mr. Prade's motion for post-conviction relief, but
also found that he was entitled to a new trial "should [its] order granting post-conviction relief be
over... More...

$0 (09-12-2018 - OH)


KENNETH MANLEY v. KANSAS DEPARTMENT OF REVENUE
At around 11 p.m. on June 21, 2016, Marysville Police Officer James Leis saw a truck driving with a burnt-out driver's side headlamp. Leis turned his patrol vehicle around and followed the truck for a short time but did not observe any erratic driving or other traffic violations. After Leis initiated his emergency lights, the truck pulled over without incident. Leis approached the driver's side of... More...

$0 (09-10-2018 - KS)


UNITED STATES OF AMERICA v. AMY GONZALEZ UNITED STATES OF AMERICA v. DAVID MATUSIEWICZ
David Matusiewicz1 and Christine Belford were married from 2001 to 2006, during which time they had three children, L.M.1, L.M.2, and K.M.1 (the "children"). The couple and their children also lived with Belford's one child from a previous marriage, K.M.2.2 After their divorce, Belford and David engaged in a bitter custody dispute, during which David accused Belford of being an unfit mother and ... More...

$0 (09-09-2018 - DE)


Ray K. Haynes v. Indiana University Southern District of Indiana Federal Courthouse - Indianapolis, Indiana Morelaw Internet Marketing National Find A Lawyer Directory 888-354-4529
Ray Haynes was employed as an as-sistant professor in the Department of Education at Indiana University. At the end of his six-year probationary contract, he lost his bid for tenure. Haynes, who is black, alleges that the University denied his tenure application because of his race in violation of federal law. The district judge entered summary judgment for the University and we affirm. The judge'... More...

$0 (09-07-2018 - IN)


UNITED STATES OF AMERICA v. KURT L. MALLORY (17-3500); MARGARET L. MCKNIGHT (17-3537); SUSAN M. PIOCH (17-3538),
Martin Fewlas looked the part of a bar-dweller. Most days, he frequented various neighborhood establishments, drinking beer. At one such locale, he befriended Margaret McKnight. McKnight's mother worked as a bartender, and McKnight often came by after school. Eventually, McKnight became a bartender too. She developed a close friendship with Fewlas—so much so that Fewlas invited McKnight to re... More...

$0 (09-05-2018 - )


UNITED STATES OF AMERICA v. JUSTIN LARSON
A jury convicted Justin Larson of eight offenses related to his possession with intent to distribute and distribution of controlled substances and controlled substance analogues, in violation of 21 U.S.C. §§ 813, 841, 846 (2012). One of the offenses was the distribution of a controlled substance analogue resulting in death, in violation of 21 U.S.C. §§ 813, 841(a)(1), (b)(1)(C). The district... More...

$0 (09-05-2018 - MD)


Delvecchio Patrick v. The State of Texas
On August 19, 2012, Vickie Cook found her thirty-two year old daughter, Deanna, dead in the bathtub of Deanna's home.3 The medical examiner who conducted the autopsy concluded that Deanna's death was caused by drowning and other homicidal violence. Suspicion immediately focused on appellant with whom Deanna had been in a tumultuous, volatile, and often violent relationship since 2008. He was ... More...

$0 (09-01-2018 - TX)


United States of America v. Matthew Lane Durham Western District of Oklahoma Federal Courthouse - Oklahoma City, Oklahoma
Matthew Durham appeals his convictions and sentence on four counts for illicit
sex with minors in Kenya after travelling there from the United States. This opinion
addresses the following eight issues presented for appellate review.
1. Is 18 U.S.C. § 2423(c), the statute on which the convictions
were based, unconstitutional on its face and as applied to Mr.
Durham because it ex... More...

$0 (08-30-2018 - OK)


Jamie L. Wilden v. Laury Transportation, LLC and Great Dan Limited Partnership Western District of Kentucky Federal Courthouse - Louisville, Kentucky
This Kentucky state-law products-liability case was brought on behalf of Janice T. Wilden and her young son, both of whom were involved in a serious traffic accident with an eighteen-wheel tractor-trailer. Janice Wilden suffered severe brain damage when her sedan was pulled beneath the side of the trailer in what is known as a "side-underride" crash. The only remaining defendant is Great Dane Limi... More...

$0 (08-23-2018 - KY)


A.L. v. Walt Disney Parks and Resorts, US, Inc. Middle District of Florida Federal Courthouse - Orlando, Florida
This is a consolidated appeal of 30 separate lawsuits. Most plaintiffs-appellants are individuals with severe autism. Defendant-appellee is Walt Disney Parks and Resorts US, Inc. ("Disney"), a division of The Walt Disney Company.
In separate lawsuits, plaintiffs filed claims alleging that Disney, at six of its theme parks, fails to accommodate their disabilities, in violation of Title III of t... More...

$0 (08-21-2018 - FL)


Next Page