Covenants Not To Compete Law
United States of America v. Laurance H. Freed




It appears that Laurance Freed did
everything he could to keep his real estate business alive.
Unfortunately for Freed, much of that was illegal. Freed lied to
prospective lenders about the availability of colla... More... $0 (04-22-2019 - IL)


Jeremy R. Morris and Kristy L. Morris v. West Hayden States First Addition Homeowners Association




Coeur d/Alene, ID - Jeremy and Kristy Morris the West Hayden States First Addition Homeowners Association on a civil rights Fair Housing Act theory claiming that they were discriminated against because of their Christmas display.

The Association claimed that the Plaintiff's brok... More... $0 (04-12-2019 - ID)


George Zakk v. Vin Disel
This case involves a dispute over whether plaintiff and appellant
George Zakk is entitled to be paid and receive an executive producer
credit for a film that is a sequel to a film he had worked on and
developed. Zakk sued defendants Vin Diesel, One Race Films, Inc., and
Revolution Studios1 for breach of an oral contract, breach of an impliedin-fact
contract, intentional interfe... More...

$0 (03-26-2019 - CA)


STATE OF OHIO v. JAMAL TURNER




On December 8, 2016, Appellant was indicted for: aggravated robbery occurring on July 28, 2016 at a Dunkin' Donuts; a firearm specification; having a weapon under disability; and three counts of kidnapping corresponding to the three sto... More... $0 (03-21-2019 - OH)


Retired Oakland Police Officers Association v. Oakland Police and Fire Retirement System
The Oakland Police and Fire Retirement System (retirement system), the
retirement system board, and the City of Oakland appeal a judgment granting a writ of
mandate in favor of the Retired Oakland Police Officers Association, along with several
system members and beneficiaries (collectively, the association) directing that master
police officer-terrorism pay (MPO pay) be included i... More...

$0 (03-21-2019 - CA)


STATE OF OHIO v. JERRY A. MABBERLY




On November 2, 2016, a Montgomery County grand jury issued an
indictment against Mabberly charging him with seven violations of R.C. Chapter 2907.
Counts 1 and 2 of the indictment charged Mabberly with unlawful sexual conduct ... More... $0 (03-20-2019 - OH)


James Alvin Jarvis v. Todd Henry Jarvis
Appellant Jarvis Properties is a limited partnership that owns a two-acre parcel of
land. Its two general partners—appellant Todd Henry Jarvis and respondent James Alvin
Jarvis (brothers)—each own a 50 percent interest in the partnership, which is less than the
majority consent required to act on behalf of the partnership (Corp. Code, § 15904.06,
subd. (a)). The general partners ca... More...

$0 (03-20-2019 - CA)


D.M. v. Minnesota State High School League




In 2018, two boys sued their state's high school athletic league and several of itsofficers for declaratory and injunctive relief under 42 U.S.C. § 1983. The boys allegedthat the league violated their rights under the Equal Protection Clause of the FourteenthAmendment to the U.S. Const... More... $0 (03-07-2019 - MN)


Anthony Robinson v. United States Department of Education





Appellant Anthony Robinson appeals the dismissal of his lawsuit against the U.S. Department of Education for violations of the Fair Credit Reporting Act (FCRA). The district court found that it lacked jurisdiction over the claim because Congress had not waived ... More... $0 (03-07-2019 - MD)


A.A., a juvenile; S.F., a juvenile & N.A., a juvenile vs. The State of Florida



In each of these three cases, the trial court issued a do not run order to a
juvenile who was pending a court adjudication and whom the trial cou... More... $0 (02-27-2019 - FL)


Orchard Estate Homes, Inc. v. The Orchard Homeowner Alliance
Orchard Estate Homes, Inc., is a 93-unit planned residential development,
governed by covenants, conditions, and restrictions (CC&R's), supplemented by rules
and regulations prohibiting short term rentals of units for durations of less than 30 days.
When Orchard's homeowners association attempted to enforce this rule against an owner
who used a unit for such purpose, a lower court ... More...

$0 (02-25-2019 - CA)


United Farmers Agents Association, Inc. v. Farmers Group, Inc.
The Companies are a group of insurers that mutually
contract to sell insurance products through independentcontractor
insurance agents.1 FGI provides the Companies nonclaim
related administrative and management services. It is the
attorney-in-fact of Farmers Insurance Exchange, and the parent
company of the attorneys-in-fact of Fire Insurance Exchange and
Truck Insurance Ex... More...

$0 (02-23-2019 - CA)


h The final order of dismissal with prejudice is reversed, and the action is remanded to the circuit court for further proceedings. Matt Papunen v. Bay National Title Company
Matt Papunen ("Buyer") appeals a final order dismissing with prejudice his
complaint against Bay National Title Company ("Bay National").1
The Buyer
alleged that although Bay National confirmed at closing Seller's title and the absence
of post-foreclosure appellate or other legal challenges to the Seller's title, Bay
National's title examination negligently missed a post-judgm... More...

$0 (02-20-2019 - FL)


R. Alexander Acosta v. Off Duty Police Servs.
MoreLaw Suites - Legal Suites and Virtual Offices
The Best Places In Downtown Tulsa To Practice Law
406 South Boulder and 625 South Denver - 918 - 582-3993



... More... $0 (02-13-2019 - KY)


R. Alexander Acosta, Secretary of Labor, United States Department of Labor v. Off Duty Police Services, Inc.





The way we work in America is changing. The
relationships between companies and their workers are more fluid and varied than in decades
past. Our task in this appeal is to apply traditional legal protections to one such relationship. In
the proceedings below, th... More... $0 (02-12-2019 - KY)


MARK R. THOMPSON; BETH A. THOMPSON v. JPMORGAN CHASE BANK, N.A.,




Mark and Beth Thompson sued
JPMorgan Chase Bank ("Chase") for breach of contract and violating
the statutory power of sale Massachusetts affords mortgagees.
Mass. Gen. Laws ch. 183, § 21. The Thompsons alleged Chase fa... More... $0 (02-10-2019 - MA)


Jackson County Bank v. Mathew R. DuSablon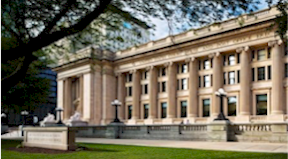 Jackson County Bank sued its former
employee, Mathew R. DuSablon, in Indiana state court, asserting
various state law claims, including theft of property
and breach of contract. Following his unsuccessful motion to
dismiss, DuSablon removed the case to federal ... More... $0 (02-07-2019 - IN)


Patrick Velarde v. GW GJ, Inc., d/b/a The Salon Professional Academy of Buffalo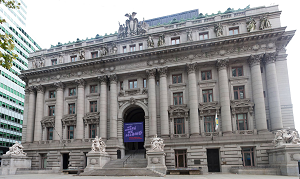 In Glatt v. Fox Searchlight Pictures, Inc., 811 F.3d 528 (2d Cir. 2015), we addressed
the application of certain federal and state employment laws to activities performed in a
commercial setting by temporary "interns." We applied a "primary beneficiary" test: if,<... More... $0 (02-06-2019 - NY)


Gary W. Richards v. Direct Energy Services, LLC





Plaintiff‐Appellant Gary W. Richards ("Richards") entered into an
electr... More... $0 (02-04-2019 - CT)


Walid Jammal v. American Family Insurance Company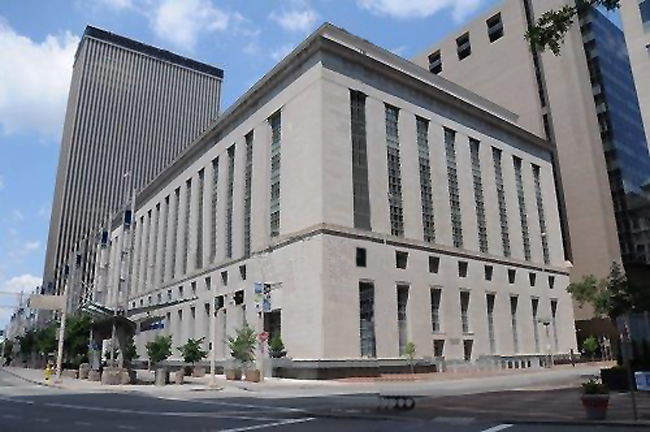 In this class action, the named plaintiffs represent several thousand current and former insurance agents for American Family Insurance Company and its affiliates (collectively, "American Family" or "the company"). The agents claim that American Family misclassified them as independen... More... $0 (01-30-2019 - OH)


GBRB PROPERTIES, LLC v. PATRICIA A. HILL and DAVID L. HILL and SERGIO RAYMONDO and MARIA G. AMADOR, Husband and Wife, and SERGIO'S PORTABLE WELDING, INC



More often than not, when you buy real estate in Kansas, there are strings attached to the property. These strings often come in the ... More... $0 (01-22-2019 - KS)


Berkeley Cement, Inc v. Regents of the University of California
Berkeley Cement, Inc. (Berkeley) appeals from the judgment entered
against it after a jury trial in this dispute over construction of a building on the Merced
campus of the University of California. Berkeley contends the jury's findings on the
complaint and on the cross-complaint were fatally inconsistent; the trial court incorrectly
instructed the jury that a particular specificat... More...

$0 (01-09-2019 - CA)


Michael Wease v. Ocwen Loan Servicing, L.L.C.; Wells Fargo Bank, N.A.





This Texas mortgage dispute presents contractual, statutory, and equitable issues. We discern ambiguity in the contract's escrow prov... More... $0 (01-04-2019 - TX)


W.M. v. V.A.
This is a child custody proceeding arising under the
Uniform Child Custody Jurisdiction and Enforcement Act
(UCCJEA, Fam. Code, § 3400 et seq.).1 The proceeding raises
questions of jurisdiction as between California and Belarus.
Under the UCCJEA, a California court otherwise having
jurisdiction cannot exercise its jurisdiction if a child custody
proceeding has already been ... More...

$0 (12-14-2018 - CA)


Angela S. Johnson v. Molina Information Systems, LLC



Bangor, ME - Angela S. Johnson sued Molina Information Systems, LLC on a civil rights Americans With Disabilities Act violation under 42 U.S.C. 1210... More... $0 (11-30-2018 - ME)


Next Page