Covenant Law
ANGELA S. CIANFAGLIONE - vs - LAKE NATIONAL BANK (nka ERIE BANK), et al.




On January 6, 2017, Grajzl filed a Complaint against Lake National Bank,
bank employee Lisa Lawrence, John Does 1 and 2, and her ex-husband, Andrew
Cianfaglione. The Complaint alleged that Cianfag... More... $0 (04-13-2019 - OH)


State of Ohio v. Keyonna Snell




On January 19, 2017, appellant and three co-de... More... $0 (04-11-2019 - OH)


Melissa Komorsky v. Farmers Insurance Exchange



Melissa Komorsky appeals from a judgment in favor of
Farmers Insurance Exchange (Farmers) and Truck Insurance
Exchange (Truck). Komorsky's mother, Linda Liker, wa... More... $0 (04-04-2019 - CA)


William A. Valls v. Allstate Insurance Company





This appeal arises from the multitude of lawsuits filed by
Connecticut homeowners whose basement walls were likely
constructed with defective concrete manufactured by the now‐defunct
J.J. Mottes Company—the so‐called "crumbling concrete cases."
Plaint... More... $0 (04-02-2019 - CT)


SCOTT LYDAY & TAMMY LYDAY vs MYAKKA VALLEY RANCHES IMPROVEMENT ASSOCIATION, INC. & VIVIAN ZABIK



Scott and Tammy Lyday appeal from the final judgment entered in favor of the appellee, Myakka Valley Ranches Improvement Association, Inc.,1 in an act... More... $0 (03-19-2019 - FL)


Texas Tech Physicians Associates v. United States Department of Health and Human Services




Medicare incentivizes services, not results. Its fee-for-service model risks not only that beneficiaries may receive treatment they do not need, but also that they may miss out on less expensive treatment that might help. See ... More... $0 (03-11-2019 - TX)


Giampaolo Boschetti v. Pacific Bay Investments, Inc.
When an action is brought to dissolve a California limited partnership (LP) or
limited liability company (LLC), California law allows the other partners or members to
avoid the dissolution by purchasing, for cash, the interests owned by the party seeking
dissolution. (Corp. Code, §§ 15908.02, subd. (b) [LP], 17707.03, subd. (c)(1) [LLC].)1

These "buyout" provisions do not appl... More...

$0 (03-07-2019 - CA)


UNITED GULF MARINE, LLC v. CONTINENTAL REFINING COMPANY, LLC



In a previous appeal, this court recited much of the factual and
procedural background relevant to thi... More... $0 (03-01-2019 - OH)


United Farmers Agents Association, Inc. v. Farmers Group, Inc.
The Companies are a group of insurers that mutually
contract to sell insurance products through independentcontractor
insurance agents.1 FGI provides the Companies nonclaim
related administrative and management services. It is the
attorney-in-fact of Farmers Insurance Exchange, and the parent
company of the attorneys-in-fact of Fire Insurance Exchange and
Truck Insurance Ex... More...

$0 (02-23-2019 - CA)


ARTHUR L. GARN and KAREN J. GARN v. MICHAEL W. HIGGINS and TRUSTEES OF MISSION CREEK TOWNSHIP OF WABAUNSEE COUNTY




In 1956, the owners of the land Higgins later purchased executed an easement granting access from a county road in rural Wabaunsee County across their land to an adjacent tract of land to th... More... $0 (02-22-2019 - KS)


The Depot, Inc. v. Caring for Montanians, Inc. d/k/a Blue Cross Blue Shield of Monatna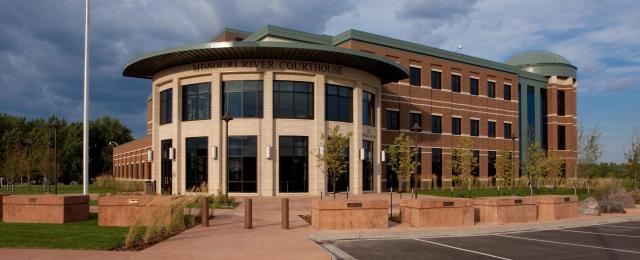 Plaintiffs are three small employers in Montana who are
members of the Montana Chamber of Commerce.
Defendants are health insurance companies that marketed
fully insured health insurance plans to the Chamber's
members branded "Chamber Choices." From 2006 until... More... $0 (02-07-2019 - MT)


Gary W. Richards v. Direct Energy Services, LLC





Plaintiff‐Appellant Gary W. Richards ("Richards") entered into an
electr... More... $0 (02-04-2019 - CT)


GBRB PROPERTIES, LLC v. PATRICIA A. HILL and DAVID L. HILL and SERGIO RAYMONDO and MARIA G. AMADOR, Husband and Wife, and SERGIO'S PORTABLE WELDING, INC



More often than not, when you buy real estate in Kansas, there are strings attached to the property. These strings often come in the ... More... $0 (01-22-2019 - KS)


James Smyth v. Daryl Ann Berman
A tenant rented a building for his audio recording business
under several written leases, the most recent of which contained
an undefined "right of first refusal to purchase." After the
landlord signed a contract to sell the building to a third party, the
tenant submitted an offer to purchase it, but the landlord
rejected the offer because the third party's offer was for
"c... More...

$0 (01-15-2019 - CA)


Medtronic Sofamor Danek, Inc. v. Patrick B. Gannon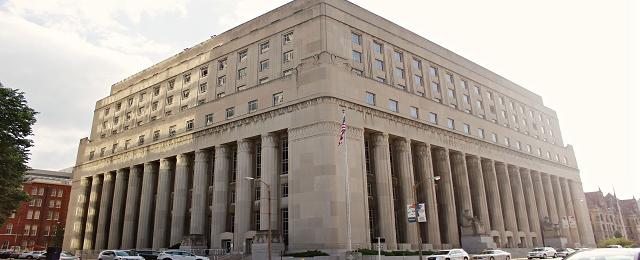 Patrick Gannon appeals the grant of a motion to remand filed by his former
employer, Medtronic Sofamor Danek, Inc., Medtronic Sofamor Danek USA, Inc., and
Medtronic, Inc. (collectively, "Medtronic"). The district court1 held that Gannon
waived his r... More... $0 (01-09-2019 - MN)


Berkeley Cement, Inc v. Regents of the University of California
Berkeley Cement, Inc. (Berkeley) appeals from the judgment entered
against it after a jury trial in this dispute over construction of a building on the Merced
campus of the University of California. Berkeley contends the jury's findings on the
complaint and on the cross-complaint were fatally inconsistent; the trial court incorrectly
instructed the jury that a particular specificat... More...

$0 (01-09-2019 - CA)


Dean Drulias v. 1st Century Bancshares, Inc.
1st Century Bancshares, Inc. (1st Century) was a Delaware corporation
headquartered in Los Angeles, California, whose shares were publicly traded on
the NASDAQ. On March 10, 2016, 1st Century and Midland Financial Co. (Midland)
announced plans to merge. The merger agreement called for Midland to acquire 1st
Century for $11.22 in cash per share, a 36.3 percent premium over 1st Centu... More...

$0 (12-26-2018 - CA)


Jeremy Howard v. Anthony Goldbloom



In this action, plaintiff Jeremy Howard alleges that Kaggle's chief executive
officer (CEO), Anthony Goldbloom, three other members of its board o... More... $0 (12-24-2018 - CA)


Billy Hamilton v. Northfield Insurance Company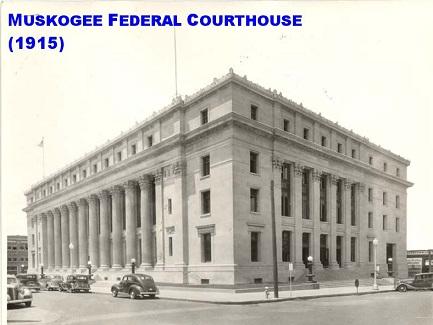 Billy Hamilton appeals the district court's order granting summary judgment
in favor of defendant Northfield Insurance Company as to Mr. Hamilton's claim for
FILED
United States Court of Appeals
Tenth Ci... More... $0 (12-20-2018 - OK)


Melissa case v. State Farm Mutual Automobile Insurance Co., Inc.
The following facts are not in dispute: In March 2013, Case
was employed by Lawry's Restaurant, and insured under a
personal automobile policy issued by State Farm. The policy's
uninsured-underinsured motorist (UM) coverage for bodily injury
was $100,000 per person and $300,000 per accident. On March
29, 2013, while returning to Lawry's Restaurant from an off-site
catering ... More...

$0 (12-19-2018 - CA)


STATE OF TENNESSEE v. SAUL ALDABA-ARRIAGA IN RE: RADER BONDING COMPANY




On October 4, 2015, the Defendant, Saul Aldaba-Arriaga, was arrested and charged with DUI second offense, a Class A misdemeanor, and driving on a revoked license, a Class B misdemeanor. See T.C... More... $0 (12-14-2018 - TN)


Sleepy's, LLC v. Select Comfort Wholesale Corporation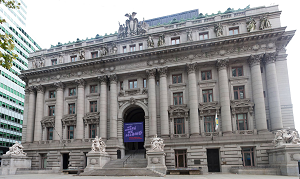 At all relevant times, Sleepyʹs LLC (ʺSleepyʹsʺ or the ʺplaintiffʺ) was a bed
and mattress retailer obtaining products for resale from a variety of
manufacturers. In that endeavor, it entered into a ʺRetail Partnershipʺ with... More... $0 (12-03-2018 - NY)


Bear Creek Master Association v. Southern California Investors, Inc.
In this case, the parties dispute which of their recorded liens against a golf course
property has priority. In 2013, defendant, cross-complainant, and respondent, Southern
California Investors, Inc. (SCI), recorded a third deed of trust against the golf course
property. In 2014, plaintiff, cross-defendant, and appellant, Bear Creek Master
Association (BCMA), a homeowners associati... More...

$0 (11-12-2018 - CA)


Mario Becerra v. The State of Texas

Legal Suites and Virtual Offices In Downtown Tulsa
624 South Denver
918-398-5678 or Pat@morelaw.com


More... $0 (11-02-2018 - TX)


Jeanne M. Klimowiczv. Deutsche Bank National Trust Company
In this appeal, we are asked to
revisit a case in which the plaintiff fought tooth and nail in the
Massachusetts state courts and lost. Displeased by the result of
the state-court proceedings, she repaired to the federal district
court and sought to have that court address essentially the same
grievances. The district court rejected her importunings, and the
plaintiff now a... More...

$0 (10-19-2018 - MA)


Next Page