Covenant Law
Sleepy's, LLC v. Select Comfort Wholesale Corporation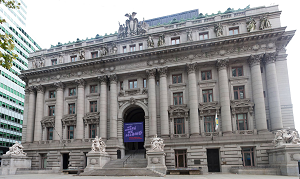 At all relevant times, Sleepyʹs LLC (ʺSleepyʹsʺ or the ʺplaintiffʺ) was a bed
and mattress retailer obtaining products for resale from a variety of
manufacturers. In that endeavor, it entered into a ʺRetail Partnershipʺ with... More... $0 (12-03-2018 - NY)


Bear Creek Master Association v. Southern California Investors, Inc.
In this case, the parties dispute which of their recorded liens against a golf course
property has priority. In 2013, defendant, cross-complainant, and respondent, Southern
California Investors, Inc. (SCI), recorded a third deed of trust against the golf course
property. In 2014, plaintiff, cross-defendant, and appellant, Bear Creek Master
Association (BCMA), a homeowners associati... More...

$0 (11-12-2018 - CA)


Mario Becerra v. The State of Texas

Legal Suites and Virtual Offices In Downtown Tulsa
624 South Denver
918-398-5678 or Pat@morelaw.com


More... $0 (11-02-2018 - TX)


Jeanne M. Klimowiczv. Deutsche Bank National Trust Company
In this appeal, we are asked to
revisit a case in which the plaintiff fought tooth and nail in the
Massachusetts state courts and lost. Displeased by the result of
the state-court proceedings, she repaired to the federal district
court and sought to have that court address essentially the same
grievances. The district court rejected her importunings, and the
plaintiff now a... More...

$0 (10-19-2018 - MA)


Marty Lat v. Farmers New World Life Insurance Company
In 1993, Maria Carada purchased an "occurrence"
life insurance policy from Farmers New World Life Insurance
Company (Farmers) and named her sons Marty and Mikel Lat
(collectively the Lats) as beneficiaries. The policy included
a rider under which Farmers agreed to waive the cost of the
insurance while Carada was disabled if Carada provided Farmers
with notice and proof of h... More...

$0 (10-17-2018 - CA)


COMMONWEALTH vs. BERNIE RUIZ




Once again we have occasion to interpret G. L.
c. 279, § 25 (a) (§ 25 [a]), which requires that a "habitual
criminal" -- a defendant who has been convicted of a felony and
has two prior convictions resulting in State or... More... $0 (10-15-2018 - MA)


Charles Payan v. United Parcel Services; Charles Martinez
Charles Payan appeals the district court's grant of summary judgment in favor of
United Parcel Service ("UPS") in relation to his claims for racial discrimination and
retaliation arising under Title VII and 42 U.S.C. § 1981, as well as his state law claims
for breach of contract and breach of the covenant of good faith and fair dealing.
Exercising jurisdiction pursuant to 28 U.S.C.... More...

$0 (10-10-2018 - UT)


Richard L. Fowler v. Caliber Homes Loans, Inc.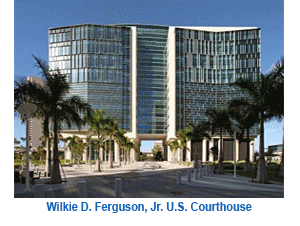 When an individual takes out a mortgage, he or she secures the loan with real property. To protect its security interest, lenders usually require borrowers to maintain hazard insurance in an amount that is at least equal to the loan's unpaid principal balance. Should a ... More... $0 (10-02-2018 - FL)


Sara Hart v. Clear Recon Corp.
Following summary judgment against plaintiffs Sara and
Guy Hart in this wrongful foreclosure action, defendant
Nationstar Mortgage LLC obtained its attorney's fees as
prevailing party, based on a clause in the deed of trust. On
appeal from the fee award, the Harts contend the clause in
question is not an attorney's fees provision. We agree and
reverse.
FACTUAL AND PROCE... More...

$0 (09-22-2018 - CA)


Johns Manville Corporation v. Knauf Insulation, LLC and Knauf Insultation GMBH Tenth Circuit Court of Appeals Courthouse - Denver, Colorado
Johns Manville Corporation (JM) and Knauf Insulation, LLC (Knauf) are

- 2 -

competitors in the fiberglass insulation industry.1 Both employed Dr. William Johnson, a
metallurgist,2 albeit at different times. Johnson left JM for greener pastures at Knauf. He
took with him what are allegedly trade secrets, which he exploited to his and Knauf's
benefit. The ultimate quest... More...

$0 (09-20-2018 - CO)


Christopher Vasquez v. Solo 1 Kustoms, Inc.
Defendant SOLO 1 Kustoms, Inc. (SOLO) appeals a
judgment in favor of plaintiff Christopher Vasquez. After a bench
trial, the court found SOLO liable for performing unauthorized
repair work on Vasquez's car in violation of Business and
Professions Code section 9884.9, and awarded Vasquez $12,000
in damages. On appeal, SOLO contends there is no private cause
of action for vio... More...

$0 (09-15-2018 - CA)


James Morden v. XL Specialty Insurance District of Utah Federal Courthouse - Salt Lake City, Utah
This appeal concerns an assigned claim on a liability-insurance policy. Belsen
Getty, LLC, a registered investment adviser owned by Terry Deru, obtained a claimsmade
financial-services-liability policy (the Policy) from XL Specialty Insurance
Company covering Belsen Getty and its advisers for the period from October 9, 2010, to
October 9, 2011. Under the policy, XL had no duty to d... More...

$0 (09-11-2018 - UT)


OXFORD GLOBAL RESOURCES, LLC vs. JEREMY HERNANDEZ
The defendant was employed in California by the plaintiff company, which is headquartered in Massachusetts. 2 As a condition of employment, he signed a confidentiality, nonsolicitation, and noncompetition agreement (agreement) that declared that the agreement would be governed by the laws of Massachusetts and that all lawsuits arising from the agreement would be brought in a Massachusetts co... More...

$0 (09-09-2018 - MA)


Darrel O. Mason v. Adams County Recorder, et al. Southern District of Ohio Courthouse - Cincinnati, Ohio
This is a civil-rights case, brought under the Fair Housing Act, 42 U.S.C. § 3604(c); 42 U.S.C. § 1983; and 42 U.S.C. § 1985, challenging the maintenance of records that contain racially restrictive covenants such as deeds, plat maps, and other real-estate documents maintained by county recorders throughout the state of Ohio.
Plaintiff-Appellant, Darryl Mason, seeks injunctive relief to compel... More...

$0 (09-06-2018 - OH)


Holiday Isle Improvement Association, Inc. vs Destin Parcel 160, LLC
Holiday Isle sued for declaratory and injunctive relief, seeking to enforce protective covenants entitling it to review and approve building plans for lots within its association when a building or structure is "commenced, erected or maintained." Destin Parcel acquired Lot 160 from an entity that had already produced some construction plans and obtained a development order for a specific project. ... More...

$0 (09-04-2018 - FL)


DIGITAL OFFICE SYSTEMS, INC. v. KYLEE J. BLEIER and R.K. BLACK, INC.
DOS is a technology company that provides digital imaging solutions, along with general information technology services, in and around Sedgwick County, Kansas. DOS is also a licensed dealer and servicer for Ricoh and Konica Minolta, two companies that manufacture copiers and related office equipment. DOS's authorization as a dealer and servicer is limited to nine Kansas counties.

Bleie... More...

$0 (08-31-2018 - KS)


Alfredo Fuentes v. TMCSF,Inc.
Plaintiff Alfredo Fuentes entered into a written agreement with defendant TMCSF,
Inc., doing business as Riverside Harley-Davidson (Riverside), to buy a motorcycle. At
the same time, he entered into a written agreement with Eaglemark Savings Bank
(Eaglemark) to finance the purchase. The latter agreement included an arbitration clause;
the former agreement did not.
2
Fuentes... More...

$0 (08-24-2018 - CA)


Ron Hacker as Trustee, etc. v. Homeward Residential, Inc.
Ron Hacker (Hacker), as successor trustee to the 1713
Stearns LaVerne Family Trust (Stearns), sued Homeward
Residential, Inc., (Homeward) formerly known as American
Home Mortgage Servicing, Inc. (AHMSI); Sand Canyon
Corporation, formerly known as Option One Mortgage
Corporation (Sand Canyon); Western Progressive, LLC (Western
Progressive); Deutsche Bank National Trust Compa... More...

$0 (08-20-2018 - CA)


Monster Energy Company v. Bruce L. Schechter
When a settlement agreement provides that the "[p]laintiffs and their counsel
agree" to keep the terms of the agreement confidential, and when the plaintiffs' counsel
signs the agreement under the words, "Approved as to form and content," can the
plaintiffs' counsel be liable to the defendant for breach of the confidentiality provision?
We answer this question, "No."

FACT... More...

$0 (08-14-2018 - CA)


Garrell "Gary" McCutcheon Jr., and Melissa K. McCutcheon v. Pavco Trucking Co. Inc., and Titan Transfer, Inc.
Pavco Trucking Company, Inc. ("Pavco"), operated a trucking company in
Clarksville, Indiana. Pavco employed the McCutcheons to haul freight by
truck. Pavco terminated the McCutcheons' employment on February 14, 2014.
[3] On March 1, 2014, Titan and Pavco executed the Purchase Agreement which
enumerated a number of Pavco's assets that would be transferred to Titan in
exch... More...

$0 (08-12-2018 - IN)


Michael Colaco v. Cavotec SA
Michael Colaco, and April Barry appeal from the judgment entered against them in this action
arising from Inet's sale of its assets to respondents Cavotec SA and Cavotec Inet US, Inc.
(collectively Cavotec). Colaco was Inet's sole shareholder and its chief executive officer
and Barry was Inet's director of administration. After the transaction, Colaco became
Cavotec Inet US, Inc.'s... More...

$0 (08-11-2018 - CA)


David Lacagnina v. Comprehend Systems, Inc.
After a 10-day trial, a jury ruled in favor of appellant David Lacagnina on his
claims for fraud, breach of contract, and breach of the covenant of good faith and fair
dealing against respondents Comprehend Systems, Inc. (Comprehend) and its two
cofounders, Richard Morrison and Jud Gardner. From June 1, 2012 to November 20,
2013, when he was terminated, Lacagnina worked for Compreh... More...

$0 (08-04-2018 - CA)


Kang Sik Park, M.D. v. First American Title Insurance Company District of Utah Federal Courthouse - Salt Lake City, Utah
Kang Sik Park appeals the district court's dismissal of his suit against First American Title Insurance Company ("First American") as time-barred. Exercising jurisdiction under 28 U.S.C. § 1291, we reverse and remand.
I
In 2006, in relation to a loan to Peter and Virginia Lamb, Park obtained a commitment from First American to insure a real estate deed of trust for property in Salt Lake Co... More...

$0 (07-25-2018 - UT)


John J. Capistrant vs. Lifetouch National School Studios. Inc.
Lifetouch sells photography services to schools and other organizations across the
nation. In 1980, Capistrant began working as a photographer and sales representative for
Lifetouch in its Minneapolis office. In 1981, Capistrant transferred within the company to
the California office. Capistrant took over as Territory Manager of the San Francisco Bay
Area in 1986 and entered... More...

$0 (07-25-2018 - MN)


Patrick Lafferty v. Wells fargo Bank, N.A.
This is the third appeal that comes to us in this case, which arises out of Patrick
and Mary Lafferty's purchase of a defective motor home from Geweke Auto & RV
Group (Geweke) with an installment loan funded by Wells Fargo Bank, N.A (Wells
Fargo).
In Lafferty v. Wells Fargo Bank (2013) 213 Cal.App.4th 545 (Lafferty I), this
court affirmed in part and reversed in part the actio... More...

$0 (07-21-2018 - CA)


Next Page