Contribution Law
Alexander Acosta v. City National Corporation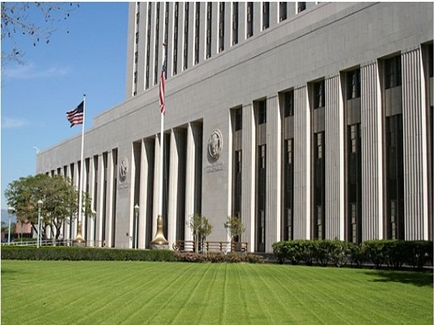 This case is about liability for self-dealing and breach of fiduciary duties under the Employee Retirement Income Security Act of 1974 ("ERISA") and the corresponding assessment of damages. Both issues—liability and calcul... More... $0 (04-23-2019 - CA)


Pam Miletello v. R M R Mechanical, Inc.





This case is a dispute between decedent Gerald Miletello's ex-wife Sandra and widow Pam about who is entitled to the funds in Gerald's 401(k) retirement account. The dispute hinges on the existence and timing of a "qualified domestic relations o... More... $0 (04-17-2019 - LA)


Israel Salinas Jr. v. The State of Texas

... More... $0 (04-16-2019 - TX)


John Doe v. Federal Election Commission
This is an appeal from the decision of the district court reftising to enjoin the Federal
Election Commission from releasing information identifying a
trust and its trustee in connection with a misreported federal
campaign contribution. Doe v. FEC, 302 F. $upp. 3d 160
(D.D.C. 201$).
Plaintiffs — the trust and its trustee — appear incognita as
John Doe 2 and John Doe 1. They... More...

$0 (04-12-2019 - DC)


United States of America v. Noe Montes-Bobadilla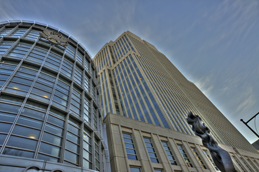 Former Leader of Honduran Cocaine Trafficking Organization Sentenced to 37 Years in Prison

The former leader of a large-scale Honduran drug trafficking organization was sentenced to 37 years in prison for trafficking thousands of kilograms of cocaine bound for the United States.More... $0 (04-05-2019 - VA)


Donald Morgan v. Michael Robinson





Donald Morgan sued his boss Michael Robinson for First Amendment
retaliation under 42 U.S.C. § 1983. Robinson moved for summary judgment based
on qualified immunity. The district court denied the motion. This court reverses and
remands.
I.
Morgan is ... More... $0 (03-30-2019 - NE)


Laurence Johnson v. The Raytheon Company, Inc.
Plaintiff and appellant Laurence Johnson was seriously
injured when he fell from a ladder at work. At the time, Johnson
was employed by an independent contractor which provided
maintenance engineering staff for defendant and respondent The
Raytheon Company, Inc. Raytheon was undergoing a renovation
project of a water cooling tower on its premises. The prime
contractor for t... More...

$0 (03-28-2019 - CA)


Tim P. Brundle v. Wilmington Trust, N.A.




After owners of a closely held corporation sold the company to its Employee Stock Ownership Plan ("ESOP"), a participant in the ESOP brought this action. The participant contended that the trustee chosen for the ESOP by the corporation breached its fiduciary duties to the ESOP and overpaid ... More... $0 (03-22-2019 - VA)


United States of America v. Willie B. Cochran




Chicago, IL - City of Chicago Alderman Pleads Guilty to Federal Fraud Charge for Using Charitable Funds to Pay Personal Expenses

City of Chicago Alderman WILLIE B. COCHRAN pleaded guilty today to a federal fraud ch... More... $0 (03-22-2019 - IL)


Augustine Pacheco v. Honeywell International, Inc.
This is a class action filed in November 2017 by former Minnesota employees
of Honeywell International Inc. who retired before age 65 during the terms of
Honeywell's 2007 and 2010 collective bargaining agreements (CBAs) with Local
1145 of the International Brotherhood of Teamsters. Plaintiffs alleged that
Honeywell's announced plan to terminate early retiree healthcare benefits at ... More...

$0 (03-21-2019 - MN)


Retired Oakland Police Officers Association v. Oakland Police and Fire Retirement System
The Oakland Police and Fire Retirement System (retirement system), the
retirement system board, and the City of Oakland appeal a judgment granting a writ of
mandate in favor of the Retired Oakland Police Officers Association, along with several
system members and beneficiaries (collectively, the association) directing that master
police officer-terrorism pay (MPO pay) be included i... More...

$0 (03-21-2019 - CA)


Raymond Eugene Johnson v. Mike Carpenter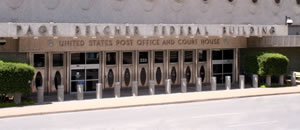 Oklahoma charged Raymond Johnson with one count of first-degree arson
and two counts of first-degree murder for the deaths of his former girlfriend,
Brooke Whitaker, and the couple's seven-month-old daughter. The charges
stemmed from Johnson's brutal attack on Wh... More... $0 (03-20-2019 - OK)


United States of America v. Tamela M. Lee





Defendant Tamela M. Lee ("Defendant" or "Lee") appeals from the district court judgment convicting her on six counts after a plea of not guilty and sentencing her to a total term of sixty months' imprisonment. Counts One through Four concerned conspiracy to... More... $0 (03-18-2019 - OH)


STANLEY BANKS v. BARBARA BANKS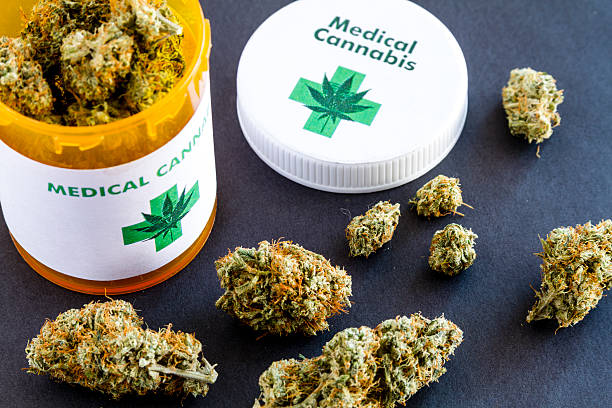 Sooner Cannabis Consultants


Click Here For... More... $0 (03-18-2019 - AR)


United States of America v. Renata Foreman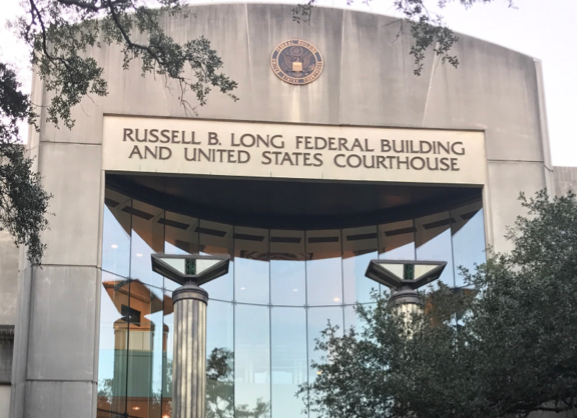 Baton Rouge, LA - Louisiana Woman Sentenced to Federal Prison in Connection with Disaster Fraud and Identity Theft Scheme

U.S. Chief Judge Shelly D. Dick sentenced RENATA FOREMAN, age 39, of Independence, Louisiana, to serve 111 months in federal prison following her convictio... More... $0 (03-16-2019 - LA)


Annie Laurie Gaylor v. Steven T. Mnuchin




Since the Founders crafted the Religion
Clauses of the First Amendment, courts have grappled
2 Nos. 18-1277 & 18-1280
with the "play in the joints" between them. Walz v. Tax Comm.
of City of N.Y., 397 U.S. 664, 669 (1970). ... More... $0 (03-16-2019 - WI)


The Insurance Company Of the State of Pennsylvania v. American Safety Indemnity Company
This is a dispute between insurers. Under Insurance Code
section 11580 (section 11580), when a judgment is obtained
against an insured based upon property damage, the judgment
creditor may bring an action on the policy against the insurer, to
recover on the judgment. Here, plaintiff's insured (a general
contractor) secured a default judgment against defendant's
insured (a s... More...

$0 (03-03-2019 - CA)


Al Mijares v. Orange County Employees' Retirement System
In this declaratory relief action, the trial court ruled the Orange County
Department of Education (Employer) must pay approximately $3.3 million in additional
contributions to fund pension benefits promised to its employees. Employer argues we
must independently review the legal issues raised in its complaint because the judgment
arises from an order granting a motion for judgment... More...

$0 (02-16-2019 - CA)


MARY A. JONES V. CURTIS L. JONES

MoreLaw Legal Marketing Services
Cost Effective Legal Professional Marketing Services
Call: 888-354-4592 Today!






Mary and Curtis were married on May 2, 2003. During their marriage, they had one child, Kasey... More... $0 (02-08-2019 - NE)


The Depot, Inc. v. Caring for Montanians, Inc. d/k/a Blue Cross Blue Shield of Monatna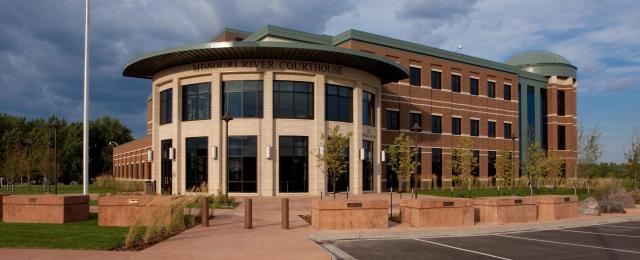 Plaintiffs are three small employers in Montana who are
members of the Montana Chamber of Commerce.
Defendants are health insurance companies that marketed
fully insured health insurance plans to the Chamber's
members branded "Chamber Choices." From 2006 until... More... $0 (02-07-2019 - MT)


DFS Group, LP v. County of San Mateo
DFS Group, L.P. (DFS), which engages in the business of duty-free sales at
airports around the country, holds an exclusive lease and concession to sell merchandise
duty-free at San Francisco International Airport (SFO), in retail space located within
SFO's international terminal.
1 This dispute concerns the San Mateo County Assessor's
(Assessor) reassessment of the value, for p... More...

$0 (02-01-2019 - CA)


Stephen D. Knox; Jean Knox v. Metalforming, Inc. and Schechtl Maschinenbau, GMBH





Stephen Knox's hand was badly
injured at his work at Cape Cod Copper (CCC) in October 2016 when
he operated a machine that was manufactured by defendant Schechtl
Maschinenbau GmbH, a German company. The machine had bee... More... $0 (01-31-2019 - MA)


Felipe Perez Perez v. Lee Francis Cissna





This case involves the application of 8 U.S.C. § 1101(a)(27)(J), a means for immigrant children to become lawful permanent residents of the United States if they meet the statutory special immigrant juvenile ("SIJ") requirements. One of the requirements is a qualify... More... $0 (01-30-2019 - NC)


Thomas Virgil Messner v. Dawn Marie Messner




Mother and Father have two children born of their marriage, Ri... More... $0 (01-28-2019 - IN)


Jayone Foods, Inc. v. Aekyung Industrial Company, Ltd.
This appeal arises out of a wrongful death suit brought by
the family of Sunja An against a number of business entities,
alleging that a humidifier cleaning agent manufactured in Korea
and sold in California caused An's death. One of the defendants
named in the action is appellant Jayone Foods, Inc. (Jayone), a
California importer and distributor of Korean consumer products
... More...

$0 (01-22-2019 - CA)


Next Page