Consumer Credit Law
Jordan Marks v. Crunch San Diego, LLC




Jordan Marks appeals the grant of summary judgment to
Crunch Fitness on his claim that three text messages he
received from Crunch violated the Telephone Consumer
Protection Act (TCPA), 47 U.S.C. § 227. The district cour... More... $0 (09-30-2018 - CA)


Bunzl Distribution USA, Inc. v. Franchise Tax Board
Plaintiff Bunzl Distribution USA, Inc. (Bunzl), a multinational entity comprised of
numerous subsidiary corporations and limited liability companies (LLC), appeals from
the trial court's judgment upholding defendant Franchise Tax Board's (FTB)
determination that Bunzl owed $1,403,595 in taxes to the State of California for the
year 2005 under the Uniform Division of Income for Tax ... More...

$0 (09-29-2018 - )


United States of America v. Michael S. Davenport
East St. Louis, IL - Former Bassist for the Ataris Pleads Guilty to Defrauding Thousands in Nationwide Telemarketing Real Estate Scam




Morelaw Internet Marketing
National Find A Lawyer DirectoryMore... $0 (09-28-2018 - IL)


STATE OF OHIO -vs- MYCHAEL MARTIN




This case arose on October 20, 2016 when a Mansfield Police Department
SWAT unit served a no-knock nighttime search warrant at the residence located at 512
West Third Street, Mansfield. Investigators with the METRICH narcotics unit targeted a
subject ... More... $0 (09-28-2018 - OH)


STATE OF OHIO vs. DANIELLE LUCE




Defendant-Appellant Danielle R. Luce appeals her multi-count conviction,
in the Court of Common Pleas, Ashland County, for involuntary manslaughter, aggravated
drug trafficking, corrupting another with drugs, and other offenses. Appellee is th... More... $0 (09-28-2018 - OH)


STATE OF OHIO v. MARK A. SHOECRAFT, JR.




Defendant-appellant Mark A. Shoecraft, Jr., appeals his conviction and
sentence for the following offenses: two counts of murder (proximate result), in violation
of R.C. 2903.02(B), both unclassified felonies, with both counts accompanied by three
year... More... $0 (09-28-2018 - OH)


United States of America v. Kristiana P. Collins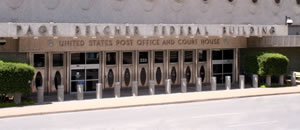 Tulsa, OK - Woman Pleads Guilty to Embezzling from her Tulsa Employer

Kristiana P. Collins, 44, formerly of Tulsa, pleaded guilty on September 27, 2018 to wire fraud and to signing a false tax return.

In a plea hearing, Collins admitted to embezzling funds ... More... $0 (09-28-2018 - OK)


Alejandro Lupian v. Joseph Cory Holdings, LLC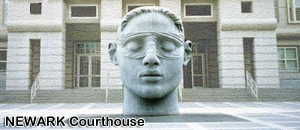 Alejandro Lupian, Juan Lupian, Isaias Luna, Jose
Reyes, and Efrain Lucatero (collectively, "the Drivers") are
professional delivery drivers who separately contracted to
provide equipment and services to Joseph Cory Holdings LLC
("Joseph Cory"), a motor carrier and... More... $0 (09-27-2018 - NJ)


STATE OF OHIO v. VICTOR OJEZUA




Ojezua was indicted on October 6, 2014, on one count of possessing cocaine
in an amount equaling or exceeding 20 grams, but less than 27 grams, in violation of R.C.
2925.11(A). The charge arose after police officers discovered cocaine on Ojezua's
pers... More... $0 (09-27-2018 - OH)


STATE OF OHIO v. KLAIN A. GIBSON





On February 13, 2017, Gibson was indicted for one count of felonious assault
in violation of R.C. 2903.11(A)(2), with an attendant three-year firearm specification. The
charge and specification stemmed from allegations that Gibson shot Gregory Smith w... More... $0 (09-27-2018 - OH)


STATE OF OHIO vs. DAVET SHELTON




On June 24, 2016, 87-year-old James Hayes was attacked and robbed
in the parking lot of a LaRosa's restaurant in the Corryville area. A grand jury
returned an indictment charging Shelton with the following offenses relating to the
attack on Hayes: f... More... $0 (09-27-2018 - OH)


United States of America v. Dennis A.L. Booker




Louisville, KY - Louisville Man Sentenced for Wire Fraud, Identity Theft

United States District Court Senior Judge Charles R. Simpson III has sentenced Louisville, Kentucky, man, Dennis A. L. Booker to 65 months in federal prison on September 25, 2018, followed by 3 yea... More... $0 (09-26-2018 - KY)


United States of America v. Keith Jeffries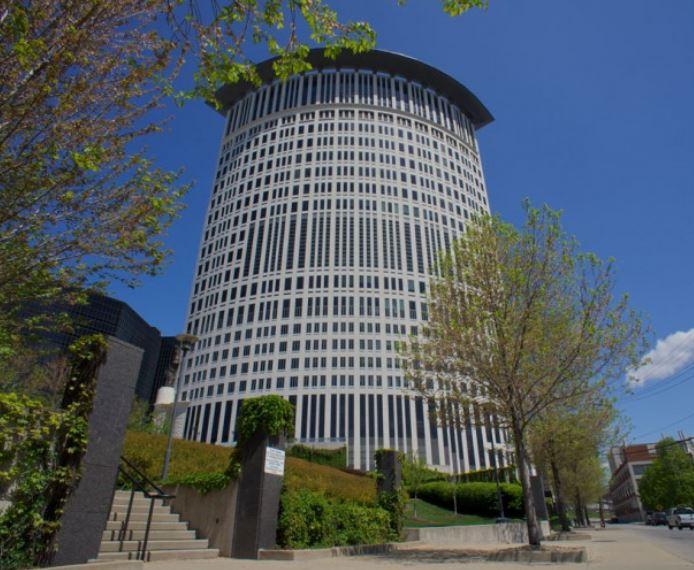 Cleveland, OH - Jury convicts Maple Heights man of leading a conspiracy in which they filed more than 800 tax returns to falsely claim $15 million in refunds

A Maple Heights man was convicted by a jury for lead... More... $0 (09-26-2018 - OH)


Angela Roberson-King v. State of Louisiana Workforce Commission





Angela Roberson-King worked as a rehabilitation counselor at Louisiana Rehabilitation Services (LRS), a division of Louisiana's Office of Workforce Development. In 2014, she applied to become a district supervisor at LRS. She interviewed for the... More... $0 (09-25-2018 - LA)


George Alvarez v. The City of Brownsville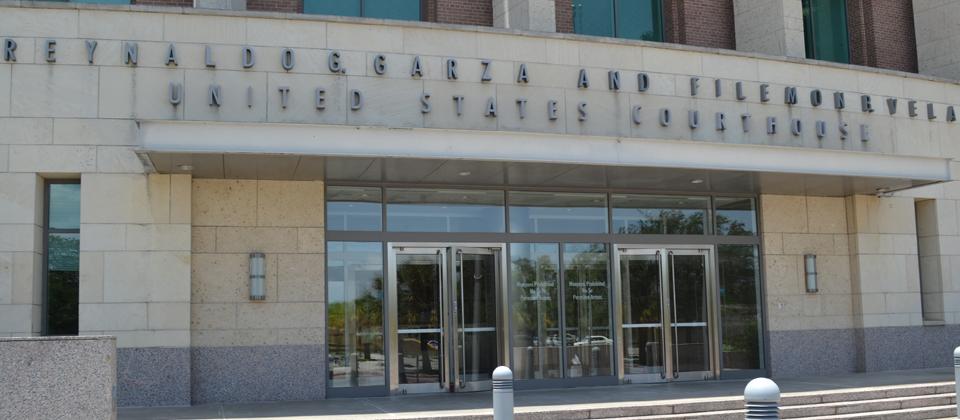 This case was reheard en banc after the Appellee, George Alvarez, had his $2.3 million judgment reversed and his claims against the City of Brownsville dismissed by a panel of this court. The en banc court has carefully considered two impo... More... $0 (09-25-2018 - TX)


Amy Arlene Turner v. Seterus, Inc.
In this wrongful foreclosure case, plaintiffs Amy Arlene Turner and Joseph Zeleny
sought damages from defendant Seterus, Inc. (Seterus) on the theory that Seterus had
"frustrated [their] lawful attempt, pursuant to [Civil] Code [section] 2924c, to cure their
default more than five days prior to the noticed foreclosure sale." The trial court
sustained Seterus's demurrer to their thi... More...

$0 (09-25-2018 - CA)


Alain Ellis Living Trust v. Harvey D. Ellis Living Trust
MoreLaw Suites - Legal Suites and Virtual Offices



The Best Places In Downtown Tulsa To Practice Law



406 South Boulder and 625 South Denver - 582-3993





More... $0 (09-24-2018 - KS)


United States of America v. Ruslans Bondars





Alexandria, VA - Operator of Counter Antivirus Service "Scan4you" Sentenced to 14 Years in Prison

A Latvian "non-citizen," meaning a citizen of the former USSR who resided in Riga, Latvia, was sentenced to 168 months in prison today for offenses related to his operation of "Scan4y... More... $0 (09-24-2018 - VA)


STATE OF KANSAS v. LAWRENCE MASON JR.,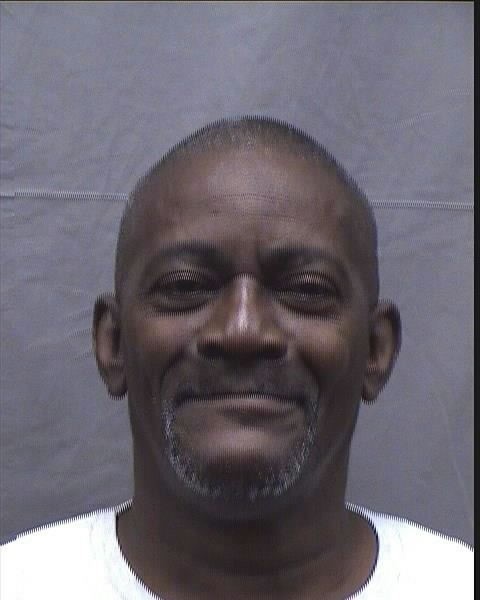 Steven Jacob Mitchell v. The State of Wyoming
Mr. Mitchell's criminal proceeding arose from his actions during a lengthy custody battle over his daughter, EP. The custody proceedings involved several jurisdictions and provide useful context here. The State of Montana established paternity and child support after EP's birth in 2010, but did not formally establish custody. The parties later moved to Wyoming where EP's mother, AP, commenced ... More...

$0 (09-24-2018 - KS)


STATE OF KANSAS v. FOSTER L. EVERETTE




Everette and Andrea Garrison were in a romantic relationship for about two years before her death. While the couple did not live together, Everette occasionally spent the night at Garrison's home. Their relationship was notable for frequent discord and arguments.
More... $0 (09-24-2018 - KS)


UNITED STATES OF AMERICA v. MALCOLM FRENCH and RODNEY RUSSELL

Malcolm French first entered the logging business as a college student, contracting with landowners to cut down trees. He grew the business, first hiring his own crew, and then buying land of his own. By 2009, French -- either personally or through various companies he controlled -- owned approximately 80,000 acres of land, including an area in Washington County, Maine, known as Towns... More...

$0 (09-23-2018 - ME)


Alejandro Munoz-Gonzalez v. D.L.C. Limousine Service, Inc.




The Fair Labor Standards Act ("FLSA"), 29 U.S.C. § 201 et seq., requires that
employers pay employees one‐and‐a‐half times their regular rate of pay for every
hour exceeding forty each workweek... More... $0 (09-23-2018 - NY)


National Federation of the Blind v. The Container Store, Inc.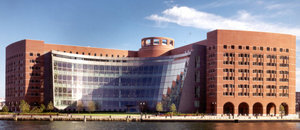 Appellees/Plaintiffs, the National Federation of the Blind ("NFB"), Mika Pyyhkala, Lisa
Irving, Jeanine Kay Lineback, and Arthur Jacobs ("individual
plaintiffs"),1 filed a complaint in district court against
Appellant/Defendant, the Container Store, Inc. ("Container
Sto... More... $0 (09-23-2018 - MA)


Jpay, Inc. v. Cynthai Kobel, Shalanda Houston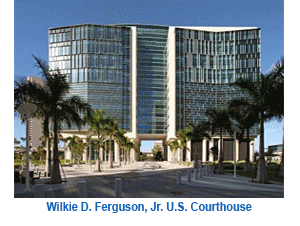 At issue today is a question at the intersection of arbitration and class action jurisprudence, a question that has been expressly left open by the Supreme Court and which comes to this Circuit as a matter of first impression. The parties agree that their disputes will ... More... $0 (09-23-2018 - FL)


Next Page