Conflict of Law Law
State of Tennessee v. Stephen Berline Orrick




On October 2, 2015, the Defendant was indicted on four counts of rape of a child and fo... More... $0 (10-15-2018 - TN)


STATE OF OHIO vs. DONALD M. KELLER




} In October 2016, Keller was named in a single-count indictment charging him
with rape, in violation of R.C. 2907.02(A)(1)(c). The matter proceeded to a jury trial
where the following evidence was presented.
{¶3} In the lat... More... $0 (10-15-2018 - OH)


MICHAEL R. WILLIAMS v. STATE OF KANSAS





In 2012, a jury found Williams guilty of first-degree premeditated murder for shooting and killing his roommate Sean ... More... $0 (10-14-2018 - KS)


STATE OF KANSAS v. SCOTT GILBERT





On appeal, Defendant Scott Gilbert contends the State failed to bring him to trial within the 180-day time limit impo... More... $0 (10-14-2018 - KS)


Brodniey Charles Ray v. The State of Texas



Morelaw Internet Marketing
National Find A Lawyer Directory










In his first issue, Brodniey argues that the evidence supporting his convictions is More... $0 (10-13-2018 - TX)


Omar Huitron Hernandez v. The State of Texas Continuous Sexual Abuse of Young Child or Children
MoreLaw Suites - Legal Suites and Virtual Offices



The Best Places In Downtown Tulsa To Practice Law



406 South Boulder and 625 South Denver - 582-3993





More... $0 (10-13-2018 - TX)


Michael Louis Valles v. The State of Texas





In October 2017, pursuant to a plea bargain, Appellant, Michael Louis Valles, was
granted deferred adjudicatio... More... $0 (10-12-2018 - TX)


R.B. v. D.R.
Pursuant to California Rules of Court, rules 8.1105(b) and 8.1110, this
opinion is certified for publication with the exception of parts IV.B and V and
Appendix A.
2
February 2017, the mother discovered that the father was involved with another woman.
She immediately left for India with the child.
On February 11, 2017, in India, the mother obtained a restraining order givin... More...

$0 (10-12-2018 - CA)


Daer Amador v. The State of Texas







The jury heard evidence that A.S., a 15-year-old juvenile, met appellant on Facebook
while she was living in a Hays County youth shelter. The first time A.S. met appellant in person was
Thanksgiving Day of 2... More... $0 (10-11-2018 - TX)


MILES STERLING BENCH v. THE STATE OF OKLAHOMA





Appellant began working at the Teepee Totem convenience store in the town of Velma, Stephens Co... More... $0 (10-10-2018 - OK)


Charles Payan v. United Parcel Services; Charles Martinez
Charles Payan appeals the district court's grant of summary judgment in favor of
United Parcel Service ("UPS") in relation to his claims for racial discrimination and
retaliation arising under Title VII and 42 U.S.C. § 1981, as well as his state law claims
for breach of contract and breach of the covenant of good faith and fair dealing.
Exercising jurisdiction pursuant to 28 U.S.C.... More...

$0 (10-10-2018 - UT)


Demart E.J.M. Vreeland, II v. David Zupan
Delmart Vreeland II sought relief in federal district court under 28 U.S.C. § 2254, alleging in relevant part that the state trial court violated his Sixth Amendment right to counsel and his Fourteenth Amendment right to due process.



Morelaw Internet Marketing

... More... $0 (10-09-2018 - CO)


STATE OF KANSAS v. CHRISTIAN PETERSON






We necessarily begin with Batson v. Kentucky, 476 U.S. 79, 88-89, 106 S. Ct. 1712, 90 L. Ed. 2d 69 (1986), and t... More... $0 (10-09-2018 - KS)


Michael Skidmore v. Led Zeppelin
This copyright case involves a claim that Led Zeppelin copied key portions of its timeless hit "Stairway to Heaven" from the song "Taurus," which was written by Spirit band member Randy Wolfe. Years after Wolfe's death, the trustee of the Randy Craig Wolfe Trust, Michael Skidmore, brought this suit for copyright infringement against Led Zeppelin, James Patrick Page, Robert Anthony Plant, John Paul... More...

$0 (10-09-2018 - CA)


STATE OF KANSAS v. MARTIN K. MILLER





The morning of July 28, 2004, Miller called police to report that he had found his wife dead in their bedroom. He con... More... $0 (10-08-2018 - KS)


STATE OF NEW MEXICO v. JUAN TRINIDAD SANCHEZ
MoreLaw Suites - Legal Suites and Virtual Offices



The Best Places In Downtown Tulsa To Practice Law



406 South Boulder and 625 South Denver - 582-3993





More... $0 (10-08-2018 - NM)


United States of America v. Adam Brake



Morelaw Internet Marketing
National Find A Lawyer Directory








We briefly summarize the essential facts of the case.
"Because this appeal follows a guilty... More... $0 (10-08-2018 - ME)


UNITED STATES OF AMERICA v. AKEEN OCEAN; JERMAINE MITCHELL





Following a joint jury trial,
Akeen Ocean and Jermaine Mitchell were convicted of a conspiracy
to distribute and possess with intent to distribute cocaine base,
in violation of 21 U.S.C. §§ 846 and 841(a)(1). The dist... More... $0 (10-08-2018 - ME)


Walter George Glenn v. State of Tennessee





In December 2009, Petitionerfatally stabbed his seventeen-year-old stepson with a knife. State v. Walter George Glenn, No. E2013-01852-CCA-R3-CD, 2014 WL 3056162, at *1 (Tenn. Crim. App. July 7,... More... $0 (10-06-2018 - TN)


Christopher M. Hooten v. State of Tennessee
MoreLaw Performance Marketing







On direct appeal, this court summarized in part the following testimony from the suppression hearing:
Scott McPherson, a Columbia Police Depart... More... $0 (10-06-2018 - TN)


CHRISTOPHER HILL V. COMMONWEALTH OF KENTUCKY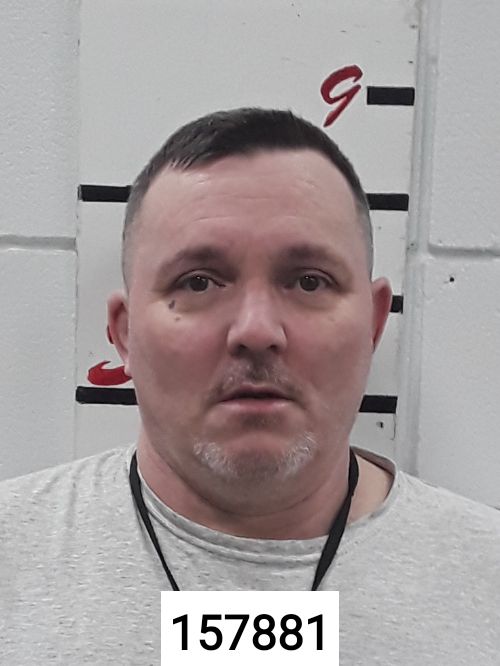 Appellant, Christopher Hill, was implieated in the murder and robbery of
Bret Thornberry by his eo-defendant, Romello Rice. On November 29, 2012, a
Kenton County Grand Jury indicted Hill on one count of murder and one count
of robbery... More... $0 (10-06-2018 - KY)


BASS WEBB V. COMMONWEALTH OF KENTUCKY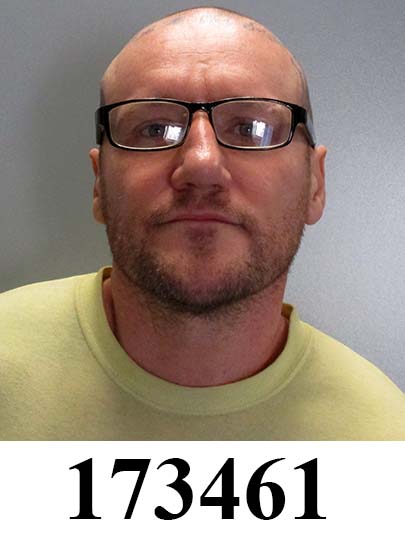 Vaughn and Webb were in a relationship. On December 19, 2003, they
were with John French, Webb's first cousin, and Krista Bussell, French's
girlfriend. The two couples were partying at French's home but decided that
each couple needed... More... $0 (10-05-2018 - KY)


JAMES LANG V. COMMONWEALTH OF KENTUCKY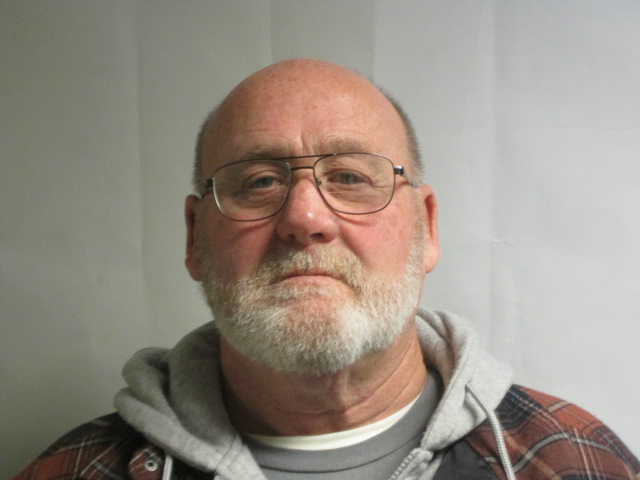 Lang argues that this Court should vacate the judgment and direct the
trial court on remand to dismiss the indictment because his right to a speedy
trial was violated by the protracted proceedings in this case. That this issue is
2 We ... More... $0 (10-05-2018 - KY)


STATE OF OHIO - vs - DUSTIN LAWRENCE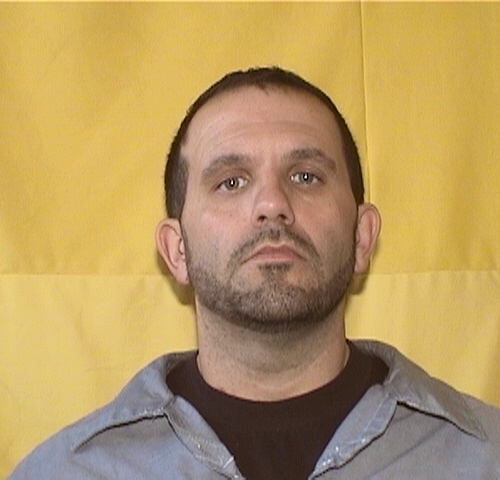 Appellant, Dustin Lawrence, appeals his conviction for domestic violence,
gross sexual imposition, and three counts of rape. Counsel appointed to represent
Lawrence in this appeal filed a brief pursuant to Anders v. California, 386 U.S. 738, 87 S.Ct.
... More... $0 (10-05-2018 - OH)


JOSEPH THOMAS LACEFIELD v. STATE OF ARKANSAS




In case number 04CR-14-821, appellant was charged with the robbery of TownePlace Suites in Bentonville on or about May 15, 2014. According to Timothy Dye, he was at work at the hotel on May 15, 2014, when a man came in around 1:00 a.m. with a "big fake beard up to h... More... $0 (10-03-2018 - )


Next Page