Condominium Law
Aldea Dos Vientos v. Calatlantic Group, Inc.
It is reputed that condominium projects have three
phases—planning, building, and the lawsuit. Obviously, this
case is an example of the third phase. We are optimistic there
are numerous condominium projects that experience only the
first two phases.
A condominium association sued the developer alleging
construction defects. The association's governing documents
require... More...

$0 (02-08-2020 - CA)


State of New Jersey v. Donna M. Alessi

Need help finding a lawyer for representation determining whether the police may pull over a driver for questioning in furtherance of an investigation without reasonable suspicion in New Jersey?

Call 918-582-6422. It's Free.






We adduce the following facts from the trial record, suppression hearing,
an... More... $0 (02-04-2020 - NJ)


Weaner & Assocs., L.L.C. v. 369 W. First, L.L.C.

Need help finding a lawyer for representation for denying a motion for summary judgment in Ohio.

Call 918-582-6422. It's Free.






Plaintiffs' claims are based on what is now nearly an eleven-year attempt to collect on amounts that 369 owed for work that Plaintiffs performed in 2008. As noted, Whichard was t... More... $0 (01-17-2020 - OH)


Lark Holden v. City of San Diego, Idea Enterprises, LP, Real Party in Interest
Plaintiffs Lark Holden and James Stansell1 appeal a judgment denying their
petition for writ of mandate challenging decisions by the City of San Diego and City
Council for the City of San Diego (collectively City) to grant a California Environmental
Quality Act (CEQA; Pub. Resources Code, § 21000 et seq.)2 exemption for a residential
development project proposed by IDEA Enterprise,... More...

$0 (12-14-2019 - CA)


Shelia Brown v. Upside Gading, L.P.
This is an appeal in a landlord–tenant class action from a trial court order
invalidating the broad releases of claims signed by approximately 26 tenant putative class
members and requiring the parties to meet and confer regarding a corrective notice for the
putative class after the court found said releases contained misleading and one-sided
information regarding the underlying la... More...

$0 (11-21-2019 - CA)


Kenneth Bisig v. Time Warner Cable, Inc.





This case is about promises made, promises broken, and disclaimers signed. And it is a reminder that not every broken promise occasions a legal remedy.
Plaintiffs1 sued Time Warner after it allegedly failed to make good on oral promises of continued employment and bette... More... $0 (10-08-2019 - KY)


VME GROUP INTERNATIONAL, LLC, et al., vs THE GRAND CONDOMINIUM ASSOCIATION, INC., et al.
Call Kent Morlan at 888-354-4529 if you need a lawyer ⚖








Petitioners, VME Group International, LLC, Omni Property Management, LL... More... $0 (09-27-2019 - FL)


AZRAN MIAMI 2 LLC, vs DEUTSCHE BANK NATIONAL TRUST COMPANY, etc.
Call Kent Morlan at 888-354-4529 if you need a lawyer ⚖








The original owner of the property at issue defaulted in 2008, and the ... More... $0 (09-27-2019 - FL)


Albert Schaw v. Habitat for Humanity of Citrus County, Inc.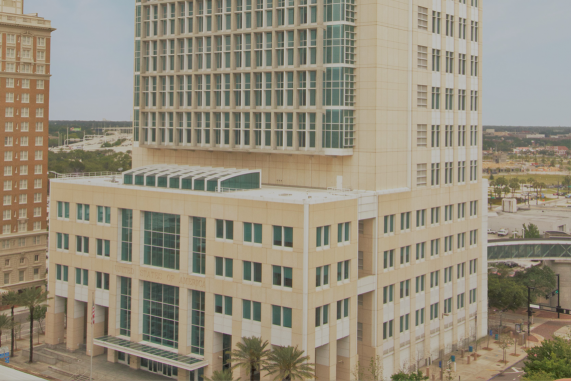 Albert Schaw, a quadriplegic, applied for a home with Habitat for Humanity of Citrus County. Because his annual social-security-disability income didn't meet Case: 17-13960 Date Filed: 09/18/2019 Page: 1 of 31
2
Habitat's minim... More... $0 (09-21-2019 - FL)


Shirli Fabri Weiss, as Trustee, etc. v. City of Del Mar, Torrey Pacific Corporation, Real Party in Interest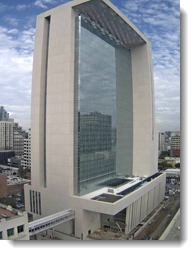 Shirli Weiss, as trustee for her trust, applied under a local scenic view ordinance to
compel a neighboring property owner to trim and maintain its landscaping. After the city
denied her application, Weiss petitioned... More... $0 (09-04-2019 - CA)


Victor M. Quiroz Franco v. Greystone Ridge Condominium





In March 2018, employees of defendant Greystone Ridge Condominium
(Greystone), including plaintiff Victor M. Quiroz Franco (plaintiff), were presented with
and asked to sign an agreement requiring that each employee agree to submit to final and
binding arbitration ... More... $0 (08-30-2019 - ca)


Gary Dear v. Q Club Hotel, LLC

This case concerns a contract dispute between Q Club—the entity that operates the condominium-hotel at the Hilton Fort Lauderdale Beach Resort—and a class of condo owners over the meaning of the "Declaration" that gover... More... $0 (08-11-2019 - FL)


Ray Castro Zapata v. The State of Texas




The circumstances surrounding Sullivan's death and his purported will resulted in a m... More... $0 (06-27-2019 - TX)


STATE OF OHIO v. MONTEZ COBB
MoreLaw Virtual ReceptionistsA Receptionist for Less Than a Dollar an Hour
$0 (06-16-2019 - OH)


David Sands v. Walnut Gardens Condominium Association, Inc.

MoreLaw Virtual Receptionists
Never Miss Another New Client Call




This case is about whether condominium owners can make
their homeowners association pay for a water leak. Monique S... More... $0 (05-14-2019 - CA)


Owen J. Bradley and Margaret M. Bradley v. Diamondhead Country Club and Property Owners Association Inc.

MoreLaw Suites

Legal Suites and Virtual Offices In Downtown Tulsa
Petroleum Club Building
601 South Boulder
918-582-3993 or info@morelaw.com
More... $0 (05-05-2019 - MS)


David Weil v. Citizens Telecom Services Company, LLC





Hearsay does not include statements offered against a
party, made by that party's employee on a matter within the
scope of the employee's employment, so long as the
statement was made while the employee was still employed
by that party. Fed. ... More... $0 (04-29-2019 - WA)


Marie Curto v. A Country Place Condominium Association, Inc.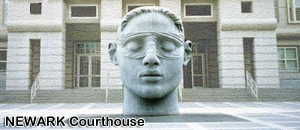 Marie Curto wanted to swim with her family after
work. Steve Lusardi wanted to swim with his wife, who had
disabilities after a series of strokes and needed pool therapy to
recover. But they lived at A Country Place, and its
Condominium Association had adopted rules se... More... $0 (04-22-2019 - NJ)


JILLIAN WHALEN ET AL. v. T.J. AUTOMATION, INC. ET AL.





T.J. Automation manufactures machines that bend tubing for a variety
of mechanical and automotive products. (Doc. No. 70, Tracy's May 15, 2018 Depo.
at 11). Tracy is the president of T.J. A... More... $0 (04-09-2019 - OH)


Donna L. Soto v. Bushmaster Firearms International, LLC, et al.




On December 14, 2012, twenty year old
Adam Lanza forced his way into Sandy Hook Elemen-
tary School in Newtown and, during the course of 264
seconds, fatally shot twenty first grade children and six
staff members, and wounded two other staff members.
Lanza carried... More... $0 (03-15-2019 - CT)


Deborah Sass v. Theodore Cohen



MoreLaw Helps People Find Lawyers


When a plaintiff files a lawsuit, the defendant can opt not
to respond; the result is a default judgment for the plaintiff.
(Code Civ. Proc., §§ 580, subd. ... More... $0 (03-11-2019 - CA)


In the Matter of William M. OLSZEWSKI, et al., Respondents, v. CANNON POINT ASSOCIATION, INC., et al., Appellants. Olszewski v. Cannon Point Ass'n, Inc.
Appeals (1) from an order of the Supreme Court (Krogmann, J.), entered May 5, 2015 in Warren County, which, in a combined proceeding pursuant to CPLR article 78 and action for declaratory judgment, among other things, denied respondents' motion to dismiss the petition/complaint, and (2) from a judgment of said court, entered January 5, 2016 in Warren County, which granted petitioners' motion for s... More...

$0 (03-09-2019 - NY)


United States of America v. Cristyne Denis Gilleland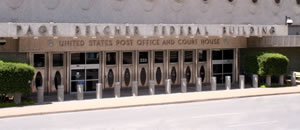 Tulsa, OK - Broken Arrow Woman Sentenced for Defrauding Victims of More than $2.6 Million

A Broken Arrow woman was sentenced to federal prison Tuesday for a wire fraud scheme involving the embezzlement of more than $2.6 million from an Inola business and to signing a fal... More... $0 (02-27-2019 - OK)


Orchard Estate Homes, Inc. v. The Orchard Homeowner Alliance
Orchard Estate Homes, Inc., is a 93-unit planned residential development,
governed by covenants, conditions, and restrictions (CC&R's), supplemented by rules
and regulations prohibiting short term rentals of units for durations of less than 30 days.
When Orchard's homeowners association attempted to enforce this rule against an owner
who used a unit for such purpose, a lower court ... More...

$0 (02-25-2019 - CA)


United States of America v. Nikolay Tantchev Chogsom




After a six-day trial involving
twenty-nine witnesses, a federal jury convicted Nikolay
Tantchev of exporting and attempting to export stolen cars,
submitting false documents to customs officials, and structurin... More... $0 (02-22-2019 - IL)


Next Page