Compromise and Settlement Law
United States v. Sinclair Broadcast Group, Inc., et al.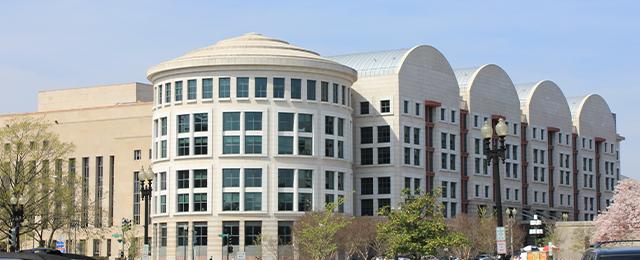 Justice Department Reaches Settlement with Five Additional Broadcast Television Companies, Including One National Sales Representative Firm, In Ongoing Information Sharing Investigation
Proposed Settlement Preserves Competition in Broadcast Television Advertising Markets ... More... $0 (06-18-2019 - )


Hoag Memorial Hospital Presbyterian v. Jennifer Kent, as Director of the California Department of Health Care Services
The central question before us is whether an administrative appeal challenging the
overall legality of a Medi-Cal audit reduction encompasses a later challenge to an alleged
calculation error within that same audit for purposes of determining timeliness of the
calculation error challenge. We find it does not.
Petitioner Hoag Memorial Hospital Presbyterian (Hoag) is an acute care ho... More...

$0 (06-18-2019 - CA)


United States of America v. Paul R. Hansmeier




Minneapolis, MN - Minnesota Attorney Sentenced To 168 Months In Prison For Multi-Million Dollar Pornography Film Copyright Fraud Scheme

Paul R. Hansmeier, 37, to 168 months in prison for orchestrating a multi-million dollar fraud scheme to obtain payments from ex... More... $0 (06-17-2019 - MN)


Angele Lasalle v. Joanna T. Vogel
Here is what Code of Civil Procedure1 section 583.130 says: "It is the
policy of the state that a plaintiff shall proceed with reasonable diligence in the
prosecution of an action but that all parties shall cooperate in bringing the action to trial
or other disposition." That is not complicated language. No jury instruction defining any
of its terms would be necessary if we were su... More...

$0 (06-14-2019 - CA)


United Grand Corporation v. Malibu Hillbillies, LLC, Cyrus Sanai, Objector and Appellant
This is the fifth and presumably final appeal in a lawsuit
which began in August 2014 as a garden variety commercial rent
dispute. In brief, Malibu Hillbillies LLC did not pay rent to its
landlord, appellant United Grand Corporation. United Grand
filed a civil action to recover the overdue rent from Malibu
Hillbillies and its guarantor, respondent Marcie Stollof.
Although a... More...

$0 (06-14-2019 - CA)


United States of America v. Zahid Aslam




Wilmington, DE - Former Delaware Physician Sentenced To 30 Months Imprisonment For Making A False Statement To A Financial Institution

Zahid Aslam, age 46, of Newark, Delaware, was sentenced to a 30-month prison sentence for making a false statement to a financial instituti... More... $0 (06-13-2019 - DE)


United States of America v. Pacific Medical Buildings LLC (PMB), PMB Lakeway LLC, RD Development Partners LLC, Lakeway Management LLC, J&L Rush Family Partnership LP, Jeff Rush, and Brad Daniel




San Antonio, TX - Participants in Hospital Development Project Resolve Alleged Liability for Improperly Obtaining Government-Insured Loan

Pacific Medical Buildings LLC (PMB), PMB Lakeway LLC, RD Development Partners LLC, Lakeway Management LLC, J&L Rush Family Partnership LP, ... More... $1100000 (06-12-2019 - TX)


United States of America v. Sam Williamson Farms, Inc.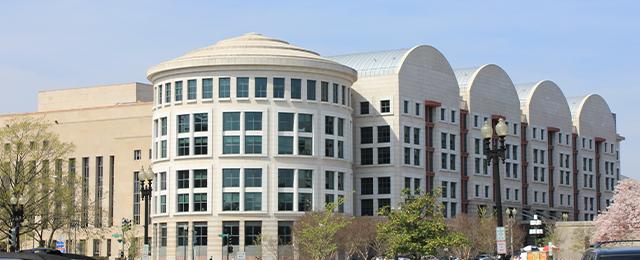 Justice Department Settles Claim Against Florida Strawberry Farm for Discriminating Against U.S. Workers
This is the 7th Settlement under the Civil Rights Division's Protecting U.S. Worker's Initiative

The Department of Justice today announced that it has reached a se... More... $0 (06-11-2019 - DC)


United States of America v. Acell, Inc.




Baltimore, MD - Medical Device Maker ACell Inc. Pleads Guilty and Will Pay $15 Million to Resolve Criminal Charges and Civil False Claims Allegations

ACell Inc. (ACell), a Maryland-based medical device manufacturer, pleaded guilty to charges relating to its MicroMatrix p... More... $0 (06-11-2019 - MD)


Christopher Ross v. County of Riverside
Christopher Ross appeals from a summary judgment granted in favor of the
County of Riverside on Ross's claims for violation of Labor Code section 1102.5 and for
2
violation of the provisions in the Fair Employment and Housing Act (Gov. Code, § 12900
et seq.; FEHA) prohibiting disability discrimination, failure to reasonably accommodate,
failure to engage in the interactive pro... More...

$0 (06-11-2019 - CA)


United States of America v. Canon, Inc. and Toshiba Corporation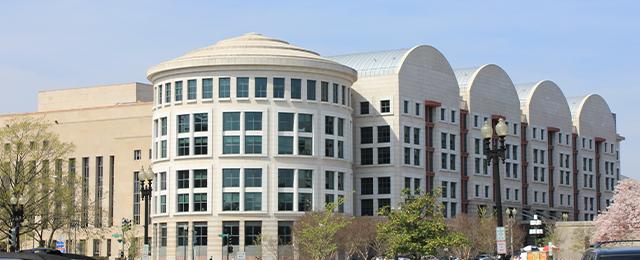 Washington, DC - Canon Inc., Toshiba Corporation Agree to Pay $5 Million for Violating Federal Antitrust Laws
Canon and Toshiba failed to observe the required waiting period in Canon's $6.1 billion acquisition of Toshiba's Toshiba Medical Systems Corporation

Canon Inc... More... $5000000 (06-10-2019 - DC)


In the Matter of the Marriage of JASON PEFFLY and BRITTAN MCCLANAHAN

MoreLaw Suites

Legal Suites and Virtual Offices In Downtown Tulsa
Petroleum Club Building
601 South Boulder
918-582-3993 or info@morelaw.com
More... $0 (06-09-2019 - KS)


United States ex rel. Maurice Shoe v. Oral Roberts University




Tulsa, OK - Oral Roberts University to Pay Over $300,000 for Allegedly Violating Ban on Incentive Compensation

Oral Roberts University (ORU), based in Tulsa, Oklahoma, will pay $303,502 to resolve allegations under the False Claims Act of submitting false claims to ... More... $0 (06-06-2019 - )


Allied Signal Aerospace, Constitution State Service Company v. Worker's Compensation Appeals Board and Maxine Wiggs
Petitioners, Allied Signal Aerospace (Allied or employer)
and Constitution State Service Company (collectively
petitioners), sought issuance of a writ of review from this court
following a decision by the Workers' Compensation Appeals
Board (appeals board) concerning Maxine Wiggs (Wiggs or
employee) and her request for heavy housework assistance. The
writ of review was issu... More...

$0 (06-06-2019 - CA)


United States of America v. Insys Therapeutics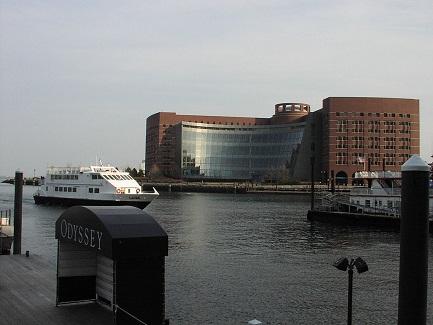 Boston, MA - Opioid Manufacturer Insys Therapeutics Agreed to Enter $225 Million Global Resolution of Criminal and Civil Investigations

Company Admited Illegal Conduct Regarding Promotion of Subsys, a Powe... More... $225000000 (06-05-2019 - MA)


Paula Casillas v. Madison Avenue Associates, Inc.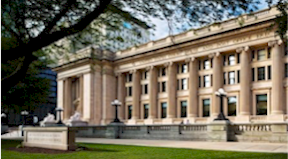 The bottom line of our opinion can
be succinctly stated: no harm, no foul. Madison Avenue Associates,
Inc. made a mistake. The Fair Debt Collection Practices
Act requires debt collectors to notify consumers about the
* Of the Northern District of Illinois, sitting b... More... $0 (06-04-2019 - IN)


John Doe v. BlueCross BlueShield of Tennessee, Inc.




Treating similarly situated people differently goes to the heart of invidious discrimination. But treating differently situated people differently usually counts as equal justice under law. Today's case involves the second scenario in the context of an application of the antidiscri... More... $0 (06-04-2019 - TN)


Ali Ekhlassi v. National Lloyds Insurance Company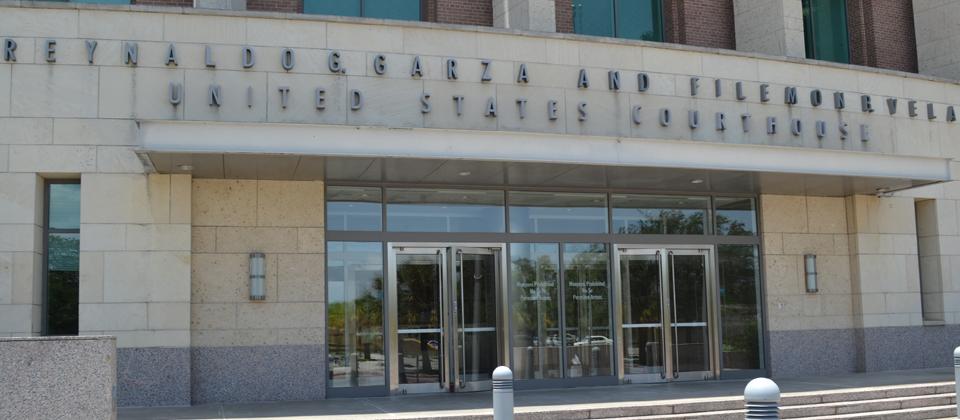 Ali Ekhlassi challenges the summary judgment awarded National Lloyds Insurance Company pursuant to the National Flood Insurance Act (the Act), 42 U.S.C. §§ 4001 et seq. Primarily, at issue are: whether 42 U.S.C. § 4072 (providing for "orig... More... $0 (06-04-2019 - TX)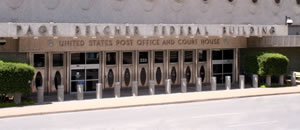 Tulsa, OK - South Carolina Doctor Will Pay $92,506.30 for Allegedly Engaging in an Illegal Kickback Scheme

A South Carolina doctor has agreed to pay the government $92,506.30 for allegedly accepting illegal kickback payments from OK Compounding, L.L.C.

The U.S. ... More... $92506 (06-04-2019 - OK)


Arkady Berger v. Gary Varum
Plaintiff Arkady Berger sought to collect an underlying judgment against
defendant Gary Varum and his company, defendant Telesis Engineers, Inc. (jointly the
Varum defendants). Berger alleged the Varum defendants fraudulently transferred assets
to other defendants in an effort to avoid paying the judgment. While Berger's
enforcement action against the Varum defendants and defendant... More...

$0 (06-04-2019 - CA)


United States of America v. Arlington Public Schools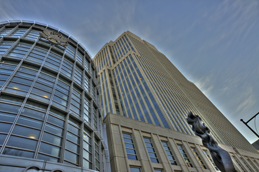 Alexandria, VA - U.S. Reaches Settlement with Arlington Public Schools to Ensure Equal Opportunities for English Learner Students

The Department of Justice's Civil Rights Division and the U.S. Attorney's Office for the Eastern District of Virginia announced a settlement agreement with A... More... $0 (06-03-2019 - VA)


United States ex rel. Buridi v. Kentuckiana Medical Center LLC, et al.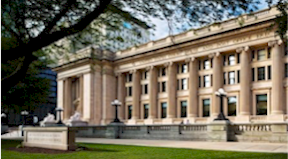 Indianapolis, IN - Rialto Capital Management and Current Owner of Indiana Hospital to Pay $3.6 Million to Resolve False Claims Act Allegations Arising From Kickbacks to Referring Physicians

The Department of Justice announced today that Rialto Capital Management LLC (Rialt... More... $3600000 (06-03-2019 - IN)


United States of America v. Princess Cruise Lines, Ltd. and Carnival Cruise Lines & plc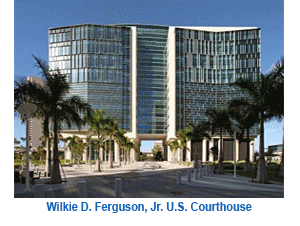 Miami, FL - Princess Cruise Lines and its Parent Company Plead Guilty to Environmental Probation Violations, Ordered to Pay $20 Million Criminal Penalty

Princess Cruise Lines Ltd. (Princess) and its parent, Carnival Cruise Lines & plc (together "Carnival") were orde... More... $20000000 (06-03-2019 - FL)


Longview International, Inc. v. Kyle Stirling, Anne Catambay, Intervener and Appellant
Anne Catambay appeals the denial of her motion to expunge a judgment lien on
real property. She contends that because the judgment creditor is a corporation that was
suspended at the time the lien was created, the lien is void. We conclude that recording
an abstract of judgment is a procedural act that is retroactively validated once a
suspended corporation's powers are reinstated.... More...

$0 (06-03-2019 - CA)


Southern California Gas Company v. The Superior Court of Los Angeles, First American Wholesale Lending Corporation, Real Party in Interest
This case concerns a massive, months-long leak from a
natural gas storage facility located just outside Los Angeles.
According to the allegations before us, the accident severely
harmed the economy of a nearby suburb. We must decide if local
businesses — none of which allege they suffered personal injury
or property damage — may recover in negligence for income lost
because... More...

$0 (06-02-2019 - CA)


Next Page