Comparative Fault Law
Juan Antonio Gonzalez v. The State of Texas




This case arises from an incident involving the decedent (twenty-eight-year-old
poli... More... $0 (04-20-2019 - TX)


Robert Earl Nash v. The State of Texas

MoreLaw Virtual Receptionists
Nosotros hablamos español







Nash pleaded guilty to assaulting Nicole Goulding on July 5, 2017, as alleged in the
indictment.2 Du... More... $0 (04-19-2019 - TX)


Ali L. Ghanbari v. The State of Texas

MoreLaw Virtual Receptionists
Nosotros hablamos español


<... More... $0 (04-19-2019 - TX)


Darwin Bernard Foster v. The State of Texas

MoreLaw Virtual Receptionists
Nosotros hablamos español



Following the death of her father in approximately 2004, the child
complainant in this case, C.S., move... More... $0 (04-16-2019 - TX)


IN THE MATTER OF THE JOINT APPLICATION OF WESTAR ENERGY, INC. and KANSAS GAS AND ELECTRIC COMPANY.




As in many states, Kansas has seen a growth in the use of renewable energy resources to se... More... $0 (04-16-2019 - KS)


STATE OF KANSAS v. TRAVIS JAMES BERRY

MoreLaw Virtual Receptionists
Nosotros hablamos español

<... More... $0 (04-16-2019 - KS)


State of Ohio v. Nicholas D. Kean




This is an appeal by defendant-appellant, Ni... More... $0 (04-12-2019 - OH)


STATE OF OHIO v. TARA WELLS




D. Clark wanted to wire bail money to a friend... More... $0 (04-12-2019 - OH)


William B. Look, Jr. v. Bela Penovatz



Appellant William Look, Jr. appeals an order of the trial court denying his request
for reimbursement under Family Code section 39501 for funds he expended while
... More... $0 (04-09-2019 - CA)


Roland A. Alonso v. Westcoast Corporation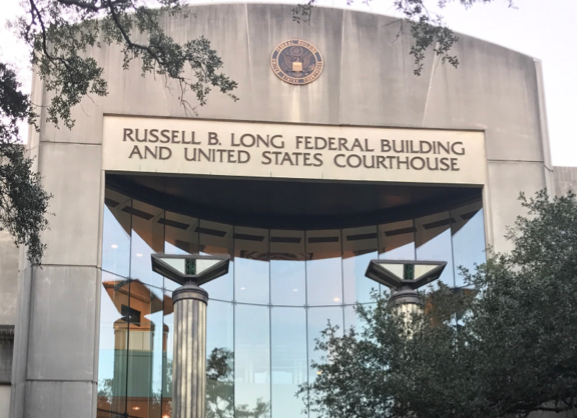 After a jury trial, Westcoast Corporation was found liable for breaching a contract it entered with RCS Contractors, Inc. Among Westcoast's claims of error are the finding of a bad-faith breach, the language of the verdict form, and the award of attorney fees. We conclude there was one... More... $0 (04-08-2019 - LA)


STATE OF OHIO v. TAURUSS A. BERRY




In December 2017, the State filed an indictment charging Berry with several
offenses, including two felonies related to carrying and handling of a firearm in a vehicle,
and three misdemeanors relate... More... $0 (04-08-2019 - OH)


State of Tennessee v. Germaine Markques Long



The Defendant's convictions relate to the January 8, 2017 theft of Garey Littrell's wallet. At the trial, Mr. Littrell testified that he was age seventy-two at the time ... More... $0 (04-08-2019 - TN)


Jennifer A. Britt vs. Jeremy M. Otto and AMERICAN FAMILY MUTUAL INSURANCE COMPANY, S.I.




On September 9, 2017, Britt was injured in an accident involving her vehicle and a
vehicle driven by Otto. Otto was insured by an automobile policy issued by American
Family ("Otto's policy"). Ott... More... $0 (04-05-2019 - MO)


Bryan Keith Martin and Mary Elizabeth Martin vs. Carolyn Summers, et al




The relevant and somewhat tortured legal history of this case began in 1999. In
September 1999, the Cole County Circuit Court appointed Mary Martin to be the legal
guardian of DeBrodie, who was the... More... $0 (04-05-2019 - MO)


Linda C. Martinez v. Public Employees' Retirement System
Government Code section 21156, part of the Public Employees Retirement Law,
has always equated disability with a state employee being "incapacitated physically or
mentally for the performance of his or her duties." And ordinarily, a governmental
employee loses the right to claim disability benefits if terminated for cause. A pair of
decisions from the Third Appellate District carve... More...

$0 (04-05-2019 - CA)


Marjorie Shephard v. City of Shreveport and Philip Tucker





This lawsuit arises from the death of William Shepherd, who was shot and killed by Corporal Tucker of the Shreveport Police Department in October 2013. Mr. Shepherd's mother brought excessive force claims against the officer and the city. The di... More... $0 (04-03-2019 - LA)


United States of America v. Rezart Rakaj and Kliton Rakaj




New Haven, CT - New Haven Property Owners Who Illegally Removed Asbestos are Sentenced

REZART RAKAJ, 35, of Ansonia, and KLITON RAKAJ, 39, of Monroe, were sentenced in New Haven federal court for offenses related to the illegal and dangerous removal of asbestos at a New Have... More... $0 (04-01-2019 - CT)


Ashley Eva Morrison v. The State of Texas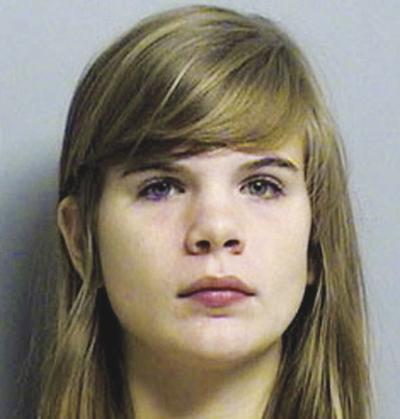 It is uncontroverted that sixteen-year-old Christian Sims (Sims) shot and killed his
grandmother, Annie Lois Si... More... $0 (03-29-2019 - TX)


Laurence Johnson v. The Raytheon Company, Inc.
Plaintiff and appellant Laurence Johnson was seriously
injured when he fell from a ladder at work. At the time, Johnson
was employed by an independent contractor which provided
maintenance engineering staff for defendant and respondent The
Raytheon Company, Inc. Raytheon was undergoing a renovation
project of a water cooling tower on its premises. The prime
contractor for t... More...

$0 (03-28-2019 - CA)


United States of America v. Keon Anthony Nixon, a/k/a Young Taz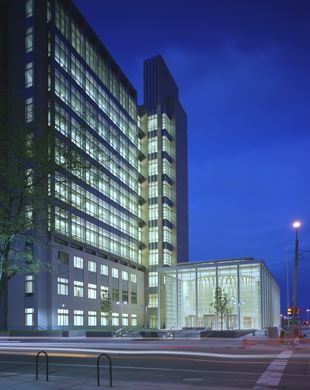 This appeal grew out of dual prosecutions of Mr. Keon Nixon. In
state court, he was charged with first-degree murder, first-degree assault,
and use of a weapon during the commission of a violent crime. After these
charges were filed, federal authorities indicte... More... $0 (03-27-2019 - CO)


United States of America v. Michael Smith, Jr., a/ka/ Mikey, a/k/a Lil Mike, a/k/a Mik





Defendants Mark Bazemore, Michael Smith, Jr., and Timothy Hurtt participated in the illegal activities of a Baltimore street and prison gang known as the Black Guerrilla Family. Their involvement in the gang's drug dealing and acts of violence led to their conv... More... $0 (03-27-2019 - MD)


STATE OF KANSAS v. KENDALL WAYNE GOLSTON






On December 26, 2016, Kendall Wayne Golston entered J.S.J.'s apartm... More... $0 (03-26-2019 - KS)


Lance R. Belville v. Ford Motor Company





A group of individuals and corporations sued Ford Motor Company for an alleged defect in their purchased or leased Ford vehicles manufactured between 2002 and 2010. The district court dismissed various claims of certain Plaintiffs, excluded the opinion... More... $0 (03-25-2019 - WV)


STATE OF KANSAS v. COLIN EDWARD PRITCHARD




A telephone conversation Pritchard had with an emergency 911 operator is illu... More... $0 (03-25-2019 - KS)


NATIONS FINANCIAL, LLC, and JOHN SIGG v. MARK SEVART and DINA MORRISON




To understand the facts in this case, one must become familiar with multiple lawsuits going on as far back as 2001. In the first case, Linda Sigg filed for divorce from her husband, John Sigg, in... More... $0 (03-25-2019 - KS)


Next Page