Commercial Law
Oxford Preparatory Academy v. Edlighten Learning Solutions
Defendant Edlighten Learning Solutions appeals from the court's order
denying its petition to compel arbitration. Defendant entered into three contracts with
plaintiff Oxford Preparatory Academy. One of the contracts was a management services
agreement containing an arbitration clause. The parties subsequently entered into a
termination agreement terminating all rights and obligati... More...

$0 (04-23-2019 - CA)


Harold Brown v. Gerald Goldstein
Former and current members of the band WAR filed a
breach of contract action alleging that their music publisher had
failed to pay them a share of the royalties generated from public
performances of the band's songs.
The publisher filed a motion for summary judgment
arguing that the parties' music publishing agreement did not
require it to pay the band any royalties derived... More...

$0 (04-22-2019 - CA)


United States of America v. Manuel Porras Salas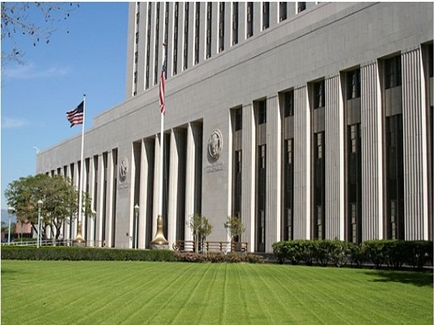 Los Angeles, CA - Federal Law Enforcement Official Sentenced to More than 12 Years in Prison for Large-Scale Interstate Narcotics Trafficking Operation

A 25-year veteran officer of U.S. Customs and Border Protection (C... More... $0 (04-20-2019 - CA)


Sarah Plott Key v. Elizabeth Plott Tyler

MoreLaw Virtual Receptionists
Nosotros hablamos español




Sarah Plott Key (Key) appeals from orders of the probate
court (1) striking her petition to enforce a no contest clau... More... $0 (04-20-2019 - CA)


United States of America v. Ying Lin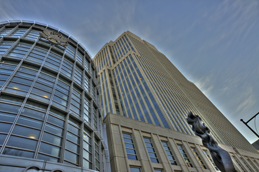 Brooklyn, NY - Former Manager for International Airline Pleads Guilty to Acting as an Agent of the Chinese Government
Defendant Placed Packages on Flights from JFK Airport to Beijing at the Direction of Military Officers Assigned to the Chinese Mission to the United Nations

Ying Lin... More... $0 (04-17-2019 - NY)


Lloyd's Syndicate 457 v. Floatec, L.L.C.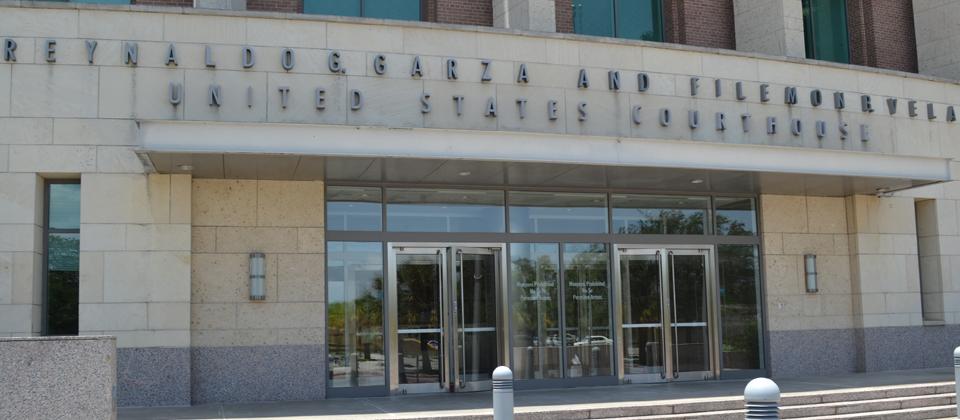 This case concerns a disputed siting of Big Foot in the Gulf of Mexico. We refer to a floating oil-drilling platform that rests on four massive columns—hence the name "Big Foot"—moored by steel tendons to the ocean floor. Chevron, which op... More... $0 (04-17-2019 - TX)


United States of America v. Bernard Greenspan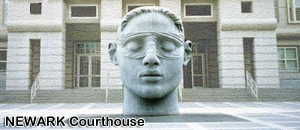 Sometimes, the only plausible explanation for a lab's stream of payments to a doctor is cash for blood. Over seven years, Dr. Bernard Greenspan referred more than 100,000 blood tests to Biodiagnostic Laboratory Services. The Lab made more than $3 million off these tests. In excha... More... $0 (04-17-2019 - NJ)


Brown v. Gerald Goldstein

MoreLaw Virtual Receptionists
Nosotros hablamos español



Former and current members of the band WAR filed a
breach of contract action alleging that their music p... More... $0 (04-17-2019 - CA)


Michael D. Castro v. Tri Marine Fish Company, LLC




Central to the United Nations Convention on the Recognition and Enforcement of Foreign Arbitral Awards, June 10, 1958, 21 U.S.T. 2517 ("New York Convention"), and related federal law is the principle insulating foreign arbitral awards from second-guessing by cour... More... $0 (04-15-2019 - WA)


In re: Earl Benard Blasingame





Church Joint Venture ("CJV") appeals the bankruptcy court's decision determining that a lawsuit had inconsequential value to the bankruptcy estate and allowing the Trustee, Edward Montedonico, ("the Trustee") to abandon the lawsuit. The Blasingames1 filed a cross appeal of a p... More... $0 (04-15-2019 - TN)


United States of America v. Wilton McPherson "Mac" Burt, Jackson Jacob, Douglas Sung Won, Michael Bassem Rimlawi, Shawn Mark Henry, Mrugeshkumar Shah, and Iris Kathleen Forrest




Dallas, TX - Seven Guilty in Forest Park Healthcare Fraud Trial

Following four days of deliberations, a federal jury returned guilty verdicts for seven individuals implicated in the Forest Park Medical Center bribery ... More... $0 (04-15-2019 - TX)


United States of America v. Bonilla-Hernandez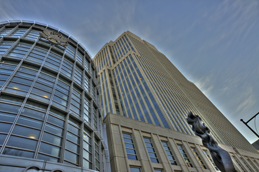 Alexandria, VA - Illegal Alien Sentenced for Sexually Exploiting Women in Northern Virginia

An El Salvadoran man who is in the United States illegally was sentenced today to over two years in prison for running an illegal commercial sex business that catered to the Hispanic community in... More... $0 (04-14-2019 - VA)


ANGELA S. CIANFAGLIONE - vs - LAKE NATIONAL BANK (nka ERIE BANK), et al.




On January 6, 2017, Grajzl filed a Complaint against Lake National Bank,
bank employee Lisa Lawrence, John Does 1 and 2, and her ex-husband, Andrew
Cianfaglione. The Complaint alleged that Cianfag... More... $0 (04-13-2019 - OH)


United States v. Sutter Health, LLC, et al.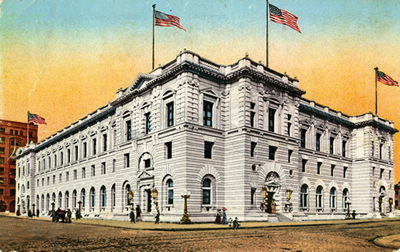 San Francisco, CA - Medicare Advantage Provider to Pay $30 Million to Settle Alleged Overpayment of Medicare Advantage Funds

Sutter Health LLC, a California-based healthcare services provider, and several affiliated entities, Sutter East Bay Medical Foundation, Sutter Pacific Med... More... $30000000 (04-12-2019 - CA)


United States of America v. Jullian Assange

Washington, DC - The United States of America charged Julian Assange with conspir... More... $0 (04-11-2019 - DC)


State of Ohio v. Kevin Eldridge




On September 27, 2017, appellant was indict... More... $0 (04-10-2019 - OH)


STATE OF OHIO vs. RICHARD BARNHART, JR.




Appellant, Richard Barnhart, Jr., was involv... More... $0 (04-10-2019 - OH)


Kenneth K. York v. City of Los Angeles
Kenneth and Annette York (plaintiffs) own a 40-acre parcel
of land in the Hollywood Hills. In 2011, they sought approval
from the City of Los Angeles (City) to build a large house, guest
house, and recreational area on the property. To do so, they also
sought approval of nearly 80,000 cubic yards of grading—more
than 24 times the amount of grading permitted by right. The
Ci... More...

$0 (04-06-2019 - CA)


Sherif Sayed Mahmoud v. The State of Texas



The State charged Sherif Sayed Mahmoud with online solicitation of a minor.
Mahmoud filed a motion to quash, in which he asserted that section 33.021 of the
Tex... More... $0 (04-04-2019 - TX)


David Michael Gordon v. The State of Texas





Approximately six months prior to her death, 20-year-old A.G. met Bryan Casillas through
an internet dating site. Before meeting Casillas, A.G. worked for UPS and maintained a close
relationship with her famil... More... $0 (04-04-2019 - TX)


Michael Germain v. US Bank National Association




In 2005, Plaintiff-Appellant Michael Germain ("Germain") executed a deed of trust in favor of Morgan Stanley to refinance his home loan. Defendant-Appellee Ocwen Loan Servicing, LLC ("Ocwen") began servicing his loan in 2012. ... More... $0 (04-03-2019 - TX)


Lou Hodges v. Life Insurance Company of North America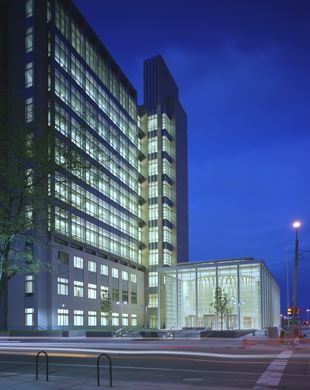 Lou Hodges submitted a claim for long-term-disability (LTD) benefits to Life
Insurance Company of North America (LINA) through his employer's groupinsurance
plan. Although LINA approved his claim, Hodges asserted that LINA
2
should have classified him as a ... More... $0 (04-02-2019 - CO)


United States of America v. Rezart Rakaj and Kliton Rakaj




New Haven, CT - New Haven Property Owners Who Illegally Removed Asbestos are Sentenced

REZART RAKAJ, 35, of Ansonia, and KLITON RAKAJ, 39, of Monroe, were sentenced in New Haven federal court for offenses related to the illegal and dangerous removal of asbestos at a New Have... More... $0 (04-01-2019 - CT)


Damien Guedes v. Bureau of Alcohol, Tobacco and Explosives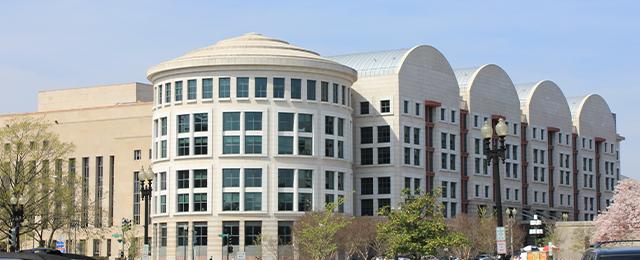 In October 2017, a lone gunman armed with bump-stock-enhanced semiautomatic weapons murdered 58 people and wounded hundreds more in a mass shooting at a concert in Las Vegas, Nevada. In the wake of that tragedy, the Bureau of Alcohol, Tobacco, Firearms and Explosives ("Bureau... More... $0 (04-01-2019 - DC)


United States of America v. Anthony J. Haynes




Cleveland, OH - Jury finds Toledo pastor guilty of sex trafficking of a minor and other crimes

A jury found a Toledo pastor guilty of sex trafficking of a minor and other crimes.

Anthony Haynes, 40, is scheduled to be sentenced ... More... $0 (03-30-2019 - OH)


Next Page