Class Action Law
Kristopher Lee Burchfield v. The State of Texas



Morelaw Internet Marketing
National Find A Lawyer Directory







Appellant, Kristopher Lee Burch... More... $0 (12-09-2018 - TX)


United States of America v. Ev3, Inc.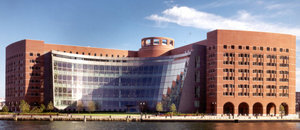 Boston, MA - Medical Device Maker ev3 to Plead Guilty and Pay $17.9 Million for Distributing Adulterated Device; Covidien Paid $13 Million to Resolve Civil Liability for Second Device

Minnesota-based medical device manufacturer ev3 Inc. has agreed to plead guilty to charges ... More... $0 (12-09-2018 - MA)


Chuck Close v. Sotheby's Inc.






In Close v. Sotheby's, Inc., 894 F.3d 1061 (9th Cir. 2018),
we held that plaintiffs' claims for resale royalties under the
California Resale Royalties Act ("CRRA") are expressly
preempted by the 1976 Copyright Act.... More... $0 (12-09-2018 - CA)


R. Alexander Acosta v. Melissa W. Cook; Melissa W. Cook & Associates, P.C. and Scott Brian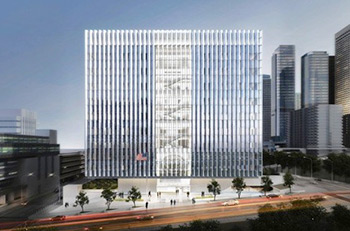 Defendant-Appellant Scott Brain, a former trustee of the Cement Masons Southern California Trust Funds (the Trust Funds), and Defendants-Appellants Melissa Cook and Melissa W. Cook & Associates, PC (collectively, the Cook Defendants), former counsel to the Trust Funds, a... More... $0 (12-09-2018 - CA)


Jerry Hoang v. Bank of America, N.A.





If a creditor fails to make required disclosures under the
Truth in Lending Act (TILA), borrowers are allowed three
years from the loan's consummation date to rescind certain
loans.1 15 U.S.C. § 1635(f). Borrowers may effect that
rescission s... More... $0 (12-09-2018 - WA)


Robert Genisman v. Hopkins Carley
In this legal malpractice action, appellant Robert Genisman alleges his former
attorneys, Hopkins Carley and Mark Heyl (collectively respondents), were negligent in
their representation of him in connection with the 2005 sale of his ownership interest in
two private companies (the Transaction). Genisman alleges the Transaction initially was
structured as a buyout and respondents re... More...

$0 (12-09-2018 - CA)


Ralph Jackson Pyle v. The State of Texas




A Tarrant County Grand Jury issued a true bill of indictment, alleging that
appellant, on or about May 28, 2017, "did with the intent to fraudulently obtain a
benefit, present or use a debit card, to-wit: a Wells Fargo debit ... More... $0 (12-08-2018 - TX)


Nicholas Arthur Dozet v. The State of Texas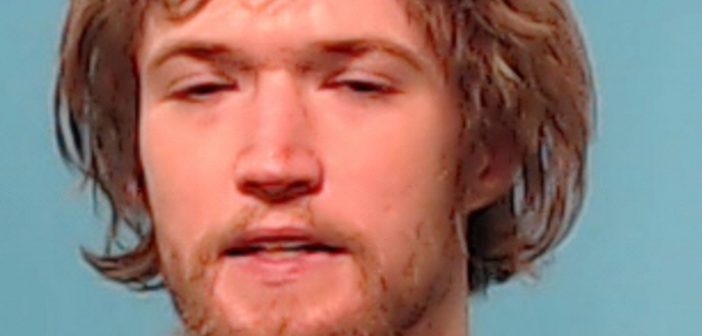 Appellant, a homeless man, was living in a concession stand located at the
athletic fields for the Angleton Independent School District ("Angleton ISD").
During a high school soccer match on February 14, 2017, Lynda Thomas, ... More... $0 (12-08-2018 - TX)


James Doyle Collins, Jr. v. The State of Texas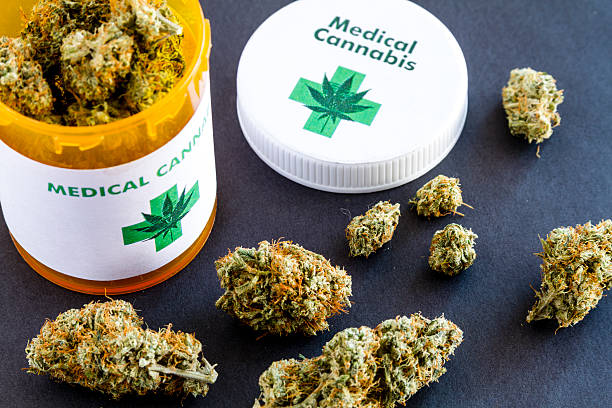 Sooner Cannabis Consultants


Click Here For... More... $0 (12-08-2018 - TX)


James Stuart, individually and on behalf of all others similarly situated; Careda L. Hood v. State Farm Fire and Casualty Company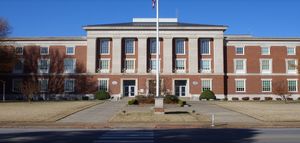 State Farm Fire and Casualty Company appeals the district court's1 ruling
certifying a class of Arkansas homeowners who allege that State Farm improperly
withheld amounts for labor depreciation when making payments under their insurance
policies. We held th... More... $0 (12-08-2018 - AR)


Janice Hustvet v. Allina Health System




Janice Hustvet sued her former employer, Allina Health System ("Allina"),
alleging violations of the Americans with Disabilities Act ("ADA") and the
Minnesota Human Rights Act ("MHRA"), after Allina terminated Hustvet's
employment for refusing... More... $0 (12-08-2018 - MN)


Devon Torrey Love v. State Department of Education
The California Court of Appeal, Second Appellate District recently rejected
various constitutional challenges to Senate Bill No. 277. (Brown v. Smith (2018) 24
Cal.App.5th 1135 [rejecting claims Sen. Bill No. 277 violated four provisions of the
California Constitution: the free exercise of religion, the right to a public education,
equal protection, and substantive due process].) S... More...

$0 (12-08-2018 - CA)


William Roman v. The State of Texas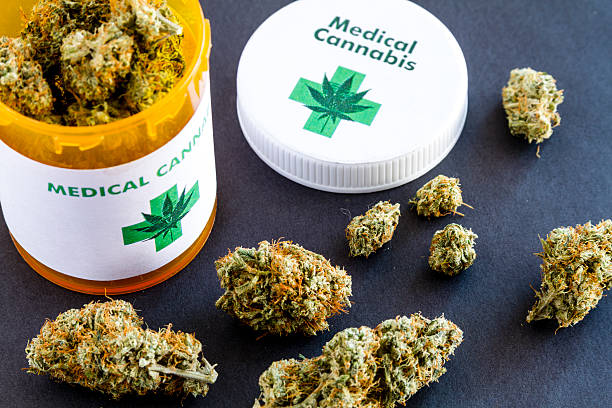 Sooner Cannabis Consultants


Click Here For... More... $0 (12-07-2018 - TX)


Abel Diaz Rodriguez v. The State of Texas
Ex-cop gets 3 life sentences for child sex assaults






There is no need to detail the facts of this case. Suffice it to say that,
beginning when his daughter, E.R., was fourteen years... More... $0 (12-07-2018 - Te)


Lawrence S. Brodsky v. Humana Dental Insurance Company, d/b/a Humana Specialty Benefits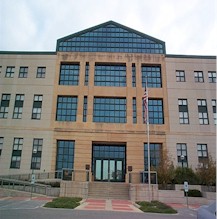 These appeals, which we have consolidated
for purposes of disposition, both concern the Federal
Communication Commission's "Solicited Fax Rule." Despite
the decline and fall of the fax machine, litigation continues between
fax advertisers and unwilling recipients of their ... More... $0 (12-07-2018 - IL)


Craig Strand v. Curtis Minchuk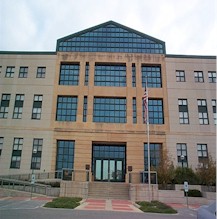 We consider whether the district court erred at summary judgment in denying qualified im-munity to a police officer who, in the context of an argument and fist fight over parking tickets, shot a semi-truck driver. The officer fired the shot after the driver stopped fighting, stepped back ... More... $0 (12-07-2018 - IN)


Theresa Riffey v. Bruce V. Rauner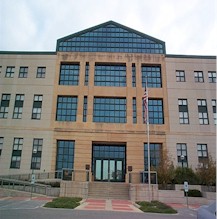 When this case was last before our
court, we upheld the district court's decision declining to certify
a class of home health care assistants ("the Assistants")
who were seeking a refund of the fair-share fees they had paid
to a union for collective-bargaining representation. W... More... $0 (12-07-2018 - IL)


CPF Vaseo Associates, LLC v. Bruce W. Gray
Code of Civil Procedure section 128.5 provides the trial court with a mechanism to
sanction certain bad faith actions and tactics.1 Pursuant to a former version of that
section, the trial court ordered CPF Vaseo Associates, LLC (CPF) and its counsel, John
P. Byrne, to pay Bruce W. Gray and Barbara Gray (the Grays) just over $30,000 in fees

Further statutory references are to t... More...

$0 (12-07-2018 - CA)


Gary A. VanVleet v. State of Indiana




Around 7:45 p.m. on November 20, 2016, Rosalie and Anthony Kepner went
to a bar in Franklin, Indiana, to play darts. Rosalie... More... $0 (12-06-2018 - IN)


State of New Jersey v. Carlos B. Green




On a late December night in 2014, defendant Carlos B. Green (Green)
struck and killed Billy Ray Dudley (Dudley), who was lying in the road. A
toxicology lab determined Green's blood alcohol concentration (BAC) to be
0.210% at the time of the accident. Pursuant to N.J.S.A. 3... More... $0 (12-06-2018 - NJ)


STATE OF NEBRASKA V. DARNELL L. RUSSELL



MoreLaw Suites Virtual Offices
Office from Home and Make More Money
918-582-3993



In Russell's direct appeal, the Nebraska Supreme Court described the c... More... $0 (12-06-2018 - NE)


State of Nebraska v. Jason T. Gibson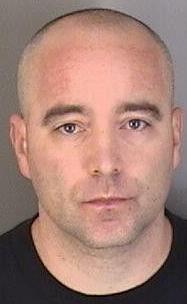 Gibson was initially charged with first degree sexual assault of a child, a Class IB felony which carries a mandatory minimum sentence of 15 years in prison for the... More... $0 (12-06-2018 - NE)


State of Nebraska v. Kirk A. Botts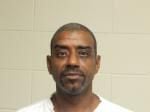 This is the second time this appeal is before this court. The first time Botts' appeal was before us, we concluded that his arrest was made without probable cause and that the resultin... More... $0 (12-06-2018 - NE)


David Haddad v. Randall Gregg


Market Your Practice In Ten Counties for $10 A Month
Cost Effective Affordable Internet Marketing For Your Practice






David Haddad su... More... $0 (12-06-2018 - MI)


Melissa Brumley v. United Parcel Service, Inc.
Melissa Brumley injured her back while unloading heavy packages from a United Parcel Service, Inc. (UPS) truck. After receiving workers' compensation and taking a leave of absence, Brumley returned to work without any injury-related restrictions. Several months later, she sued UPS for failure to accommodate, in violation of the Americans with Disabilities Act, 42 U.S.C. § 12101 et seq. (ADA), as a... More...

$0 (12-06-2018 - TN)


Next Page