Civil Procedure Law
DeWitt Lambert v. Tesla, Inc., d/b/a Tesla Motors, Inc.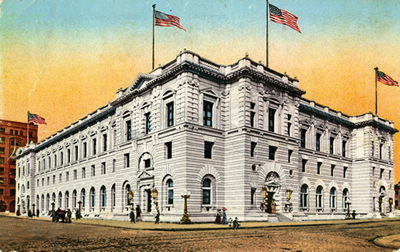 Plaintiff-Appellant DeWitt Lambert filed suit against Defendant-Appellee Tesla, Inc. (Tesla), alleging violations of 42 U.S.C. § 1981. Tesla moved to compel arbitration, and the district court granted the motion. Lambert appealed, arguing that § 1981 claims cannot be subjected to com... More... $0 (05-17-2019 - CA)


Case De Maryland, et al. v. U.S. Department of Homeland Security, et al.





In 2012, the Secretary of Homeland Security established the Deferred Action for Childhood Arrivals ("DACA") policy. Under this policy, certain noncitizens who came to the United States as children could receive deferred action—a decision forbearing their remova... More... $0 (05-17-2019 - MD)






Portland, ME - Ronald Deschaine sued Officer Chamberlain and others on civil rights violation theories under 42 U.S.C. 1983.... More... $1 (05-16-2019 - ME)


Chelsea M. Cole v. Lindsey Software Systems, Inc.

MoreLaw Virtual Receptionists
Have A Legal Professional Answer Your Phone




Little Rock, AR - Chelsea M. Cole sued Lindsey Software Systems, Inc. on a civil rights violation job discrimination t... More... $0 (05-16-2019 - AR)


Anthony Inzana v. Turlock Irrigation District Board of Directors

Irrigation District (TID) is an irrigation district formed and existing under
the Irrigation District Law (Water Code, § 20500 et seq.),1 which grants irrigation

1 Undesignated statutory references are to... More... $0 (05-16-2019 - CA)


Martez Carrigan v. The State of Texas




The Texas Legislature has granted a very limited ri... More... $0 (05-16-2019 - TX)


Jeremy Dakota Murrieta v. The State of Texas
More... $0 (05-16-2019 - TX)


Nubia Sanchez v. The State of Texas




The i... More... $0 (05-16-2019 - TX)


Heriberto Varelasida v. The State of Texas
Indecency with a child by
sexual contact More... $0 (05-16-2019 - TX)


Aurora Le Mere v. Los Angeles Unified School District
Appellant Aurora Le Mere was a teacher employed by the
Los Angeles Unified School District (LAUSD) for 13 years. In
2015, she sued LAUSD and six of its employees, alleging a
pattern of harassment, discrimination and retaliation against her
because she engaged in protected activities. She appeals from a
judgment of dismissal entered after the trial court sustained
LAUSD's de... More...

$0 (05-16-2019 - CA)


Abinel Zemon v. Associate Justice Guzman





This federal case is brought
by an aggrieved litigant who asks us to step in and change the way
some things turned out for him in state court in Massachusetts.
Specifically, appellant Abinel Zenon sought a declaratory judgment
labelling as unconstitutional a prote... More... $0 (05-15-2019 - MA)


Elizabeth A. Schultz v. County of Chippewa

MoreLaw Virtual Receptionists
State-of-the-Art Communications for Your Office




Madison, WI - Elizabeth A. Schultz sued County of Chippewa on a civil rights job discrimination in employm... More... $0 (05-15-2019 - WI)


United States of America v. Demario Shaffer




Shreveport, LA - Former Louisiana Corrections Officers Sentenced for Roles in a Conspiracy to Cover up Abuse of Inmates

Two former corrections officers at the Richwood Correctional Center were sentenced today in U.S. District Court in Monroe... More... $0 (05-15-2019 - LA)


Homer C. Tomerlin, III v. The State of Texas

MoreLaw Suites

Legal Suites and Virtual Offices In Downtown Tulsa
Petroleum Club Building
601 South Boulder
918-582-3993 or info@morelaw.com
More... $0 (05-15-2019 - TX)


Jemadari Chinua Williams v. The State of Texas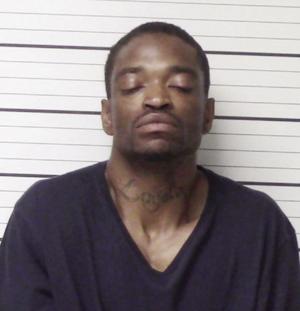 The trial court imposed sentence in Cause No. 2018CR6613 on December 3, 2018.
Because appellant di... More... $0 (05-15-2019 - TX)


Joe Anthony Perez v. The State of Texas




Perez was found guilty by an Atas... More... $0 (05-15-2019 - tx)


Steven P. Cherry v. The State of Texas




Steven P. Cherry was charged with tw... More... $0 (05-15-2019 - TX)


Stephen Hamer v. City of Trinidad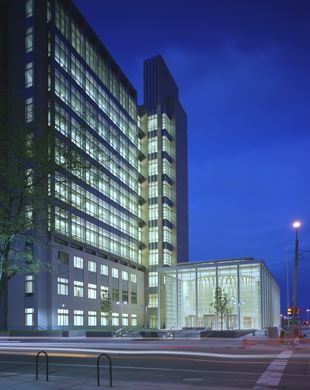 Title II of the Americans with Disabilities Act ("ADA") mandates that "no
qualified individual with a disability shall, by reason of such disability, be excluded
from participation in or be denied the benefits of the services, programs, or activities
of a public ent... More... $0 (05-15-2019 - CO)


Michael Anthony Ramos v. The State of Texas
More... $0 (05-15-2019 - TX)


Ex parte Jeanette Stevens




MoreLaw Virtual Receptionists
Nosotros hablamos español




Appellant Jeanette Stevens has filed a motion to dismiss her appeal. The motion
is signed by both appellant ... More... $0 (05-15-2019 - TX)


Ex parte Stephen Hall

MoreLaw Virtual Receptionists
No More Robo Calls With MoreLaw Receptionists


Stephen Hall was charged with online harassment for allegedly using the names of
others without their consen... More... $0 (05-15-2019 - TX)


Steven L. Gomes v. Mendocino City Community Service District
Steven L. Gomes, a homeowner in Mendocino County, appeals an adverse
judgment rejecting his petition to invalidate an ordinance of the Mendocino City
Community Services District (the district) limiting the quantity of groundwater he may
extract from his property. He contends that the statute authorizing the district to establish
groundwater-management programs does not give it auth... More...

$0 (05-15-2019 - CA)


United States of America v. Shaun Sullivan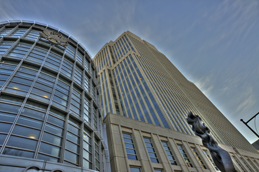 Central Islip, NY - Second Defendant Pleads Guilty in Multimillion Dollar Prize Promotion Scam Affecting Elderly Victims

A second defendant charged with operating a multimillion mass-mailing fraud scheme pleaded guilty on Tuesday, May 14, in federal court on Long Island, the Department ... More... $0 (05-14-2019 - NY)


The State of Texas v. Gloria Elizabeth Romero-Perez




The... More... $0 (05-14-2019 - TX)


Glenn Coleman v. The State of Texas

MoreLaw Virtual Receptionists
Never Miss Another New Client Call





A grand jury indicted Coleman for possession of methamphetamine in an
amount of four or more grams but less t... More... $0 (05-14-2019 - TX)


Next Page