Civil Procedure Law
United States of America v. Christopher Loring




Shreveport, LA - Former Supervisor at Louisiana Correctional Facility Pleads Guilty to Violating Civil Rights of Five Inmates

Christopher Loring, a former officer at the Richwood Correctional Center, pleaded guilty for his role in a conspir... More... $0 (03-14-2019 - LA)


1305 Ingraham, LLC. v. City of Los Angeles
This appeal concerns the development of a mixed-use
commercial and affordable housing project at the intersection of
7th Street and Witmer Street in Los Angeles. Appellant 1305
Ingraham, LLC filed an administrative appeal challenging
respondent City of Los Angeles's project permit compliance
review. The City scheduled but never held a hearing on the
appeal. A few days after... More...

$0 (03-13-2019 - CA)


STATE OF KANSAS v. CHRISTOPHER J. CLARK




Early one morning in August 2016, Leanna Smith and several others were asleep in Smith's Wichita home when she woke up to see her bedroom window on fire. Smith
3

and the others in her home made it outside; she then s... More... $0 (03-13-2019 - KS)


STATE OF KANSAS v. LESLIE H. ROBERTS, JR.




Roberts was sentenced to a hard 25 life sentence after pleading no contest ... More... $0 (03-13-2019 - KS)


State of New Jersey v. Ibnmauric Anthony, a/k/a Ibnmaurice Anthony and Ibnmaurice Rasha Anthony




This appeal raises issues about the process law enforcement officers
must follow when they ask eyewitnesses to try to identify a suspect. When
officers conduct an identification proce... More... $0 (03-13-2019 - NJ)


State of West Virginia vs. Damon Daniel Greenfield



Petitioner Damon Daniel Greenfield, by counsel Kevin D. Mills and Shawn R. McDermott, appeals the Circuit Cour... More... $0 (03-13-2019 - WV)


United States of America v. Edward Mangano and Linda Mangano





Central Islip, NY - Former Nassau County Executive Edward Mangano and His Wife Linda Mangano Convicted of Corruption and Related Charges by a Federal Jury

Earlier today, following a seven-week trial, a federal jury in Central Islip, New York, returned guilty verdicts ... More... $0 (03-13-2019 - NY)


Roger Myers v. Ralley's
Without the benefit of Ayala v. Antelope Valley Newspapers, Inc. (2014)
59 Cal.4th 522 (Ayala) and Jones v. Farmers Ins. Exchange (2013) 221 Cal.App.4th 986
(Jones), and without elucidating its reasons, the trial court denied Raley's maintenance
technicians' motion for class certification of their wage and hour claims. The technicians
allege Raley's maintains uniform policies and/o... More...

$0 (03-13-2019 - CA)


Clinard Gary Lambert v. Commonwealth of Virginia


We review the evidence in the light most favorable to the prevailing party at trial, the
Commonwealth. ... More... $0 (03-12-2019 - VA)


Richard D. Jackson v. David M. McCurry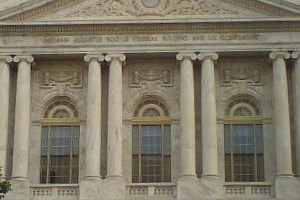 This appeal arises from a course of events at Chattahoochee County Middle/High School in Cussetta, Georgia. The events began when a student, E.D.J., was accused of making fun of another student, M, for not making the volleyball team. After Josh Kemp, an administrative assista... More... $0 (03-12-2019 - GA)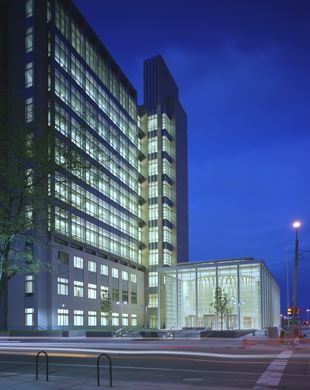 Rande Isabella was convicted under 18 U.S.C. § 2422(b) of persuading and
attempting to persuade S.F., a 14-year-old girl, to "engage . . . in any sexual activity for
which any person can be charged with a criminal offense" (Count 1) and under 18 U.S.C.
§ 2251(a) and... More... $0 (03-12-2019 - CO)


STATE OF OHIO - vs - DAVID RANDALL KING




King is a familial relative to the young victim in this case. The victim had
previously been removed from the care of her natural mother by a children services agency
in Kentucky. King and his wife received custody of the vic... More... $0 (03-12-2019 - OH)


Planned Parenthood of Greater Ohio v. Richard Hodges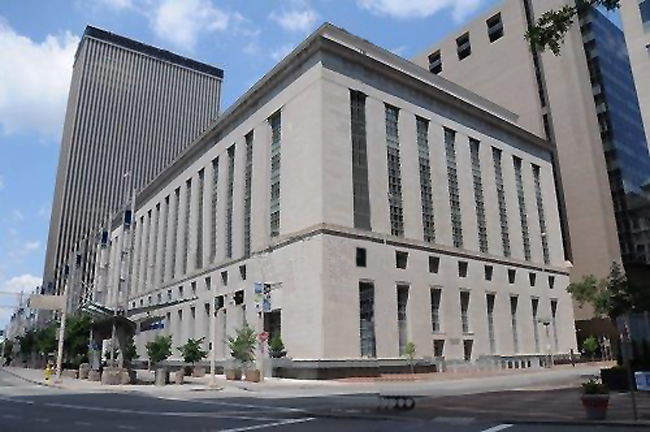 Ohio, like many governments, often partners with nonprofit organizations to promote policies of the State. Through one such partnership, the State distributes government funds to several organizations to address a wide range of public health issues. For many years, Planned Parenthood ... More... $0 (03-12-2019 - OH)


Andrea Armstrong v. Don Ashley




Glenn Ford was wrongly convicted of murder and spent 30 years in solitary confinement on death row before being fully exonerated, with all charges dropped. Ford sued the Defendants-Appellants1 (as well as other defendants not included in this appeal)... More... $0 (03-12-2019 - LA)


Kyle Ray Shaw v. Dwayne Villanueva




This qualified-immunity appeal arises from a political feud in Karnes County, Texas, ground zero for the Eagle Ford Shale oil boom. Squabbling, both personal and political, among county officials and activists led to Kyle Shaw's arrest. Shaw sued, claiming that County Sheriff Dwayne Vi... More... $0 (03-12-2019 - TX)


Shrewsbury Management, Inc. v. The Superior Court of Santa Clara County, Mark Boucher, Real Party in Interest
Petitioner Shrewsbury Management, Inc. (Shrewsbury), is the judgment creditor of
a $1,385,601.27 judgment entered against real party in interest Mark Boucher. In
connection with a judgment debtor examination of Boucher under Code of Civil
Procedure section 708.110,
1 and seeking information about his finances, Shrewsbury
moved for an order directing Wells Fargo Bank (Wells Farg... More...

$0 (03-12-2019 - CA)


Thomas Jackson Miller v. The Sunapee Difference, d/b/a Mount Sunapee Resort





Thomas Jackson Miller collided
with unmarked snowmaking equipment while skiing at the Mount
Sunapee Resort in 2015 in Sunapee, New Hampshire. Soon thereafter,
he brought a tort suit under New Hampshire law against the resort's
owner, The Sunapee Difference, LLC (... More... $0 (03-11-2019 - NH)


STATE OF OHIO vs. DONNELL D. LINDSEY




In June 2016, Lindsey was charged with the shooting death of three-year old Major
Howard. The 24-count indictment charged him with aggravated murder (Counts 1 and 2),
murder (Count 3), felonious assault (Counts 4, 5, 7, 8, 10... More... $0 (03-11-2019 - OH)


Patricia Anderson v. State Farm Mutual Automobile Insurance Company





Patricia Anderson and Thomas Anderson's single-car accident in 1998 began a saga of litigation culminating in this appeal. Little of the tragic history involving nine different trial and appellate proceedings is relevant to this opinion, in which we determin... More... $0 (03-11-2019 - WA)


Charles Greenhill and Amphib, Inc. v. Richard M. Vartanian and Platinum Fighter Sales, Inc.




Hermann Göring, head of the
Luftwaffe in World War II, remarked: "When I saw those
Mustangs over Berlin, I knew that the war was lost." The P-
51 Mustang fighter entered service in January 1942, and
long-ran... More... $0 (03-11-2019 - IL)


David Samarripa v. J. Ray Ormond




Indigent individuals may seek permission in the district court to appeal adverse judgments without prepayment of appellate filing fees. At issue in today's five consolidated cases, each filed under 28 U.S.C. § 2241, is whether district courts may grant such motions in part by ... More... $0 (03-11-2019 - KY)


Texas Tech Physicians Associates v. United States Department of Health and Human Services




Medicare incentivizes services, not results. Its fee-for-service model risks not only that beneficiaries may receive treatment they do not need, but also that they may miss out on less expensive treatment that might help. See ... More... $0 (03-11-2019 - TX)


Alejandro Jorge-Chavelas v. Louisiana Farm Bureau Casualty Insurance Company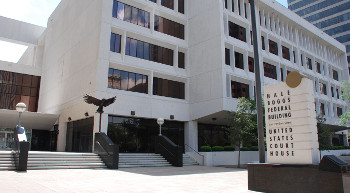 Workers' compensation laws strike a statutory bargain between labor and management. They all but guarantee that a worker will recover from an employer for workplace injuries. In exchange for that certainty, the worker gives up the right to pursue a potentially larger recovery... More... $0 (03-11-2019 - LA)


Deborah Sass v. Theodore Cohen



MoreLaw Helps People Find Lawyers


When a plaintiff files a lawsuit, the defendant can opt not
to respond; the result is a default judgment for the plaintiff.
(Code Civ. Proc., §§ 580, subd. ... More... $0 (03-11-2019 - CA)


STATE OF OHIO v. CLAY A. JUNOD




} On April 20, 2017, the Mercer County Grand Jury returned a six-count
indictment against Junod alleging that he committed Count One: Aggravated
Robbery, in violation of R.C. 2911.01(A)(1), (C), a felony of the first degree, wi... More... $0 (03-10-2019 - OH)


Next Page