Child Endangerment Law
Michael Louis Valles v. The State of Texas





In October 2017, pursuant to a plea bargain, Appellant, Michael Louis Valles, was
granted deferred adjudicatio... More... $0 (10-12-2018 - TX)


Johnny Lester Anderson v. The State of Texas






During trial, Anderson's wife, Charlotte Anderson, testified that she did not believe the... More... $0 (10-12-2018 - TX)


Joe Santillana v. The State of Texas




In his first issue, appellant argues the trial court abused its discretion by allowing the State
to introduce evidence to the jury during the guilt/innocence phase of trial under article 38.37 of
the code... More... $0 (10-12-2018 - TX)


Andrew Colby Livingston v. The State of Texas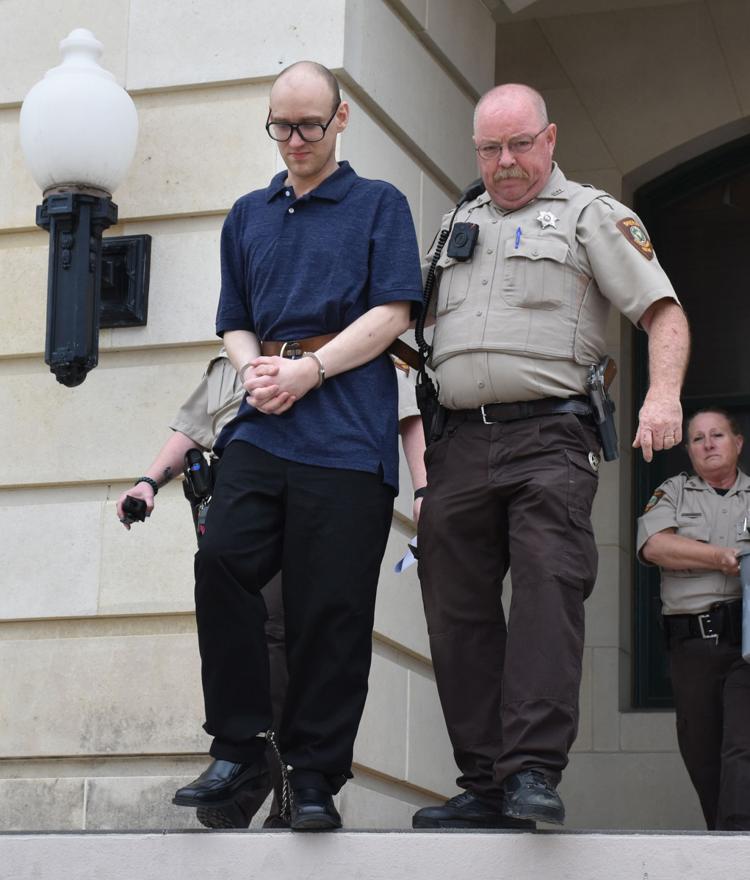 Appellant Andrew Colby Livingston attempts to appeal his conviction for
continuous sexual abuse o... More... $0 (10-12-2018 - TX)


United States of America v. Michael Gerald Moody




Alexandria, VA - Virginia Man Sentenced to 35 Years in Prison for Producing and Distributing Child Pornography

A Manassas Park, Virginia man was sentenced today to 35 years in prison and a lifetime of supervised release for producing and distributing child pornography, Assistant Attor... More... $0 (10-12-2018 - VA)


R.B. v. D.R.
Pursuant to California Rules of Court, rules 8.1105(b) and 8.1110, this
opinion is certified for publication with the exception of parts IV.B and V and
Appendix A.
2
February 2017, the mother discovered that the father was involved with another woman.
She immediately left for India with the child.
On February 11, 2017, in India, the mother obtained a restraining order givin... More...

$0 (10-12-2018 - CA)


Joshua Eric Townley v. The State of Texas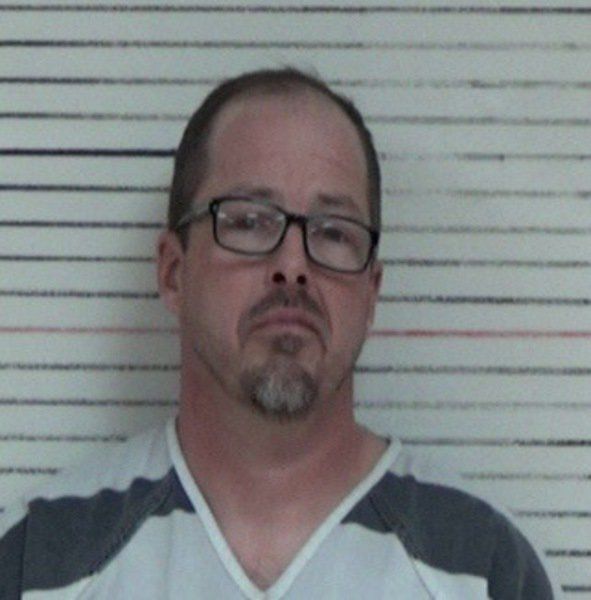 The jury heard evidence that Appellant sexually abused the complainant over a
period of years while Appellant and ... More... $0 (10-11-2018 - TX)


Franklin Edward Yates v. The State of Texas




Appellant lived in a trailer on his sister Jennifer Walker's property near her house.
Appellant often entered Walker's house to bathe and eat. Walker's granddaughter K.W. lived with
Walker and her husband. More... $0 (10-11-2018 - TX)


Michael Ray Ellsworth v. The State of Texas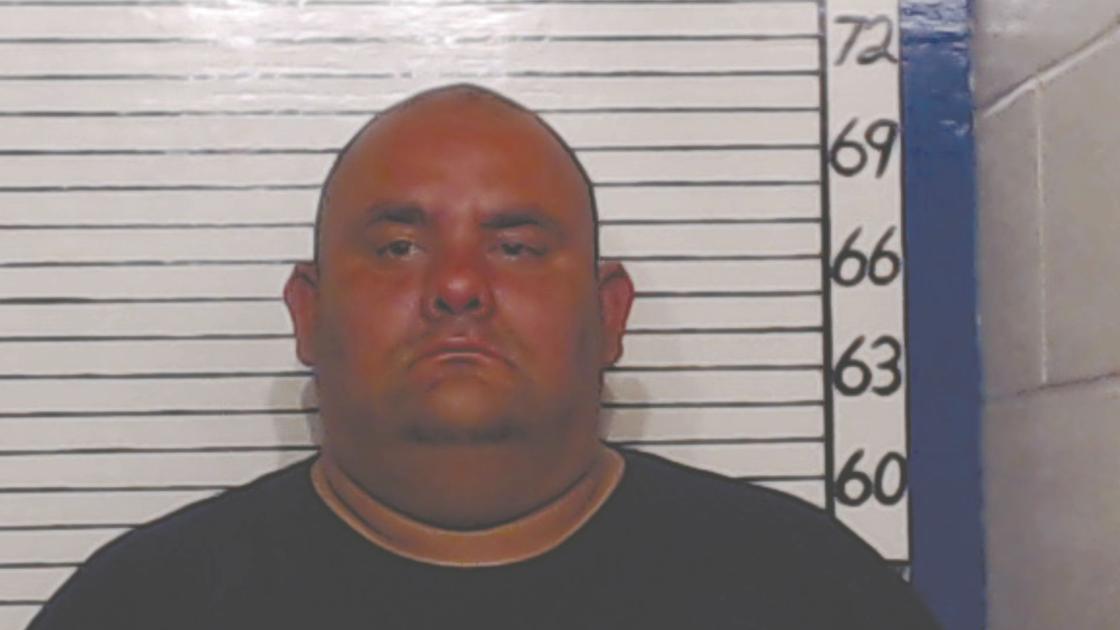 A jury found appellant Michael Ray Ellsworth guilty of aggravated sexual assault of
a child younger th... More... $0 (10-11-2018 - TX)


Daer Amador v. The State of Texas







The jury heard evidence that A.S., a 15-year-old juvenile, met appellant on Facebook
while she was living in a Hays County youth shelter. The first time A.S. met appellant in person was
Thanksgiving Day of 2... More... $0 (10-11-2018 - TX)


United States of America v. Brian Napier




Albany, NY - Waterford Man Sentenced for Accessing Child Pornography Web Site

Brian Napier, age 35, of Waterford, New York, was sentenced to 36 months in prison for accessing a child pornography web site available only through an anonymous Internet network.

Seni... More... $0 (10-10-2018 - NY)


Chester Lee Finney, Jr. v. The State of Texas




C.F. (Carol) has two children: T.T. (Tammy) and K.T. (Katie).1 Carol met
Finney on Facebook in 2013, and that year, he moved into a two-bedroom apartment
with her, Tammy, and Katie. At the time, Tammy was in sixth gra... More... $0 (10-10-2018 - TX)


United States of America v. Frantisek Pribyl
Tallahassee, FL - Georgia Man Sentenced to 120 Months for Attempted Enticement and Traveling to Have Sex with a Minor

Frantisek Pribyl, 49, of Snellville, Georgia, was sentenced to 120 months in prison, after being convicted on May 23 of attempted enticement of a minor and travel with intent to engage in illicit sexual conduct.

In February 2017, undercover investigators conduct... More...

$0 (10-10-2018 - FL)


United States of America v. William Patrick King
Tampa, FL - Maryland Convicted Sex Offender Sentenced To 35 Years For Committing Another Sex Offense

William Patrick King, a/k/a Billy King (36) to 35 years in federal prison for attempted production of child pornography. King had pleaded guilty on February 22, 2018.

According to court documents, King met a 17-year-old girl from Tampa on a teen dating website. He falsely told her... More...

$0 (10-10-2018 - FL)


Alan Patrick Fowler v. The State of Texas






On the night of August 9, 2016, Lisa Lane was home alone with her two small
dogs, her husband Kevin having left that afternoon for a business trip. She we... More... $0 (10-10-2018 - TX)


MILES STERLING BENCH v. THE STATE OF OKLAHOMA





Appellant began working at the Teepee Totem convenience store in the town of Velma, Stephens Co... More... $0 (10-10-2018 - OK)


In the Interests of B.A.D. and B.A.D., Minor Children
MoreLaw Performance Internet Marketing

Completely Free Marketing If It Does Not Work



The children, a boy born in 2009 and a girl born in 2010, both have the initials B.A.D. For ease of reference, we refer to the boy as B.A.D. and... More... $0 (10-10-2018 - KS)


Demart E.J.M. Vreeland, II v. David Zupan
Delmart Vreeland II sought relief in federal district court under 28 U.S.C. § 2254, alleging in relevant part that the state trial court violated his Sixth Amendment right to counsel and his Fourteenth Amendment right to due process.



Morelaw Internet Marketing

... More... $0 (10-09-2018 - CO)


STATE OF KANSAS v. CHRISTIAN PETERSON






We necessarily begin with Batson v. Kentucky, 476 U.S. 79, 88-89, 106 S. Ct. 1712, 90 L. Ed. 2d 69 (1986), and t... More... $0 (10-09-2018 - KS)


STATE OF KANSAS v. ANTHONY MICHAEL ANDERSON





At the time of the April 26, 2015 incident giving rise to the charges against Anderson, he was in a relationship with... More... $0 (10-09-2018 - KS)


STATE OF KANSAS v. AWNTERIO DWAN LOWERY





In the afternoon of May 24, 2014, Ray and Davenport-Ray were married at Faith Temple Church in Topeka, Kansas. A rece... More... $0 (10-09-2018 - KS)


United States of America v. Paul Rosier
Spokane, WA - Olympia Man Sentenced to 10 Years in Federal Prison for Attempted Child Sex Trafficking




Morelaw Internet Marketing
Free and Value Added Legal S... More... $0 (10-09-2018 - WA)


State of Oklahoma v. Trisha McComb
Tulsa, OK - The State of Oklahoma charged Trisha McComb with:

Count # 1. Count as Filed: CHEND, CHILD ENDANGERMENT, in violation of 21 O.S. 852.1
Date of Offense: 04/07/2018
Party Name Disposition Information
MCCOMB, TRISHA Disposed: CONVICTION, 10/08/2018. Nolo Contendere Plea
Count as Disposed: CHILD ENDANGERMENT(CHEND)
Violation of 21 O.S. 852.1
Count # 2. ... More...

$0 (10-08-2018 - OK)


STATE OF KANSAS v. MARTIN K. MILLER





The morning of July 28, 2004, Miller called police to report that he had found his wife dead in their bedroom. He con... More... $0 (10-08-2018 - KS)


U.T., a juvenile vs. The State of Florida
Third District Court of Appeal
MORELAW Legal Services Marketing

Next Page