Certiorari Law
Jamar Alonzo Quarles v. United States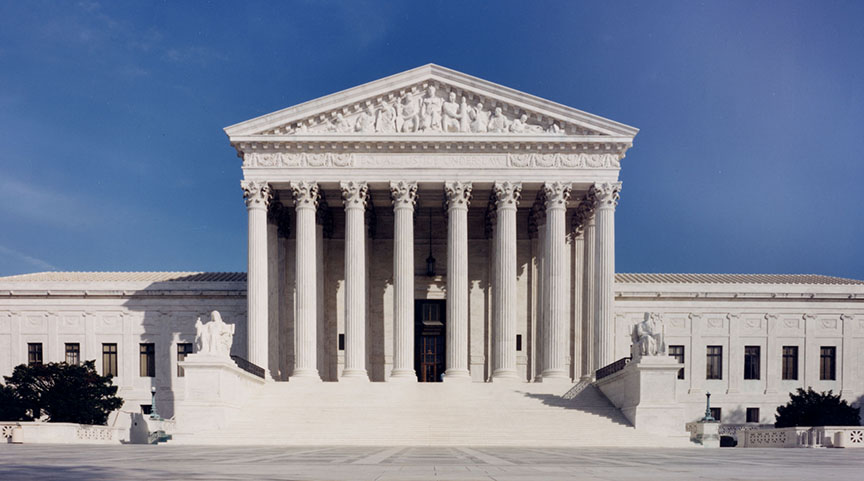 Section 924(e) of Title 18, also known as the Armed Career Criminal Act, mandates a minimum 15-year prison sentence for a felon who unlawfully possesses a firearmand has three prior convictions for a "serious drug offense" or "violent felony." Section 924(e) defines "violent felony" t... More... $0 (06-17-2019 - DC)


STATE OF OHIO v. WILLIAM JOHNSON

MoreLaw Virtual Receptionists
Never Miss Another Call
Don't Wait - Call 918-582-6422 Today!







Johnson was indicted on state charges in two cases in November and
December 20... More... $0 (06-15-2019 - OH)


STATE OF OHIO -vs- BRYAN K. STARNER
MoreLaw Virtual ReceptionistsOur Team Will Answer Your Phone When You Cannot


The Ohio State Highway Patrol stopped appellant for exceeding the speed
limit and, after noting what he perceived to be in... More... $0 (06-14-2019 - OH)


State of Tennessee v. Timothy Wayne Woodard
MoreLaw Virtual ReceptionistsA Receptionist for Less Than a Dollar an Hour


In September 2016, the Defendant, a recent law school graduate, was charged through a presentment with nine counts of removal of... More... $0 (06-12-2019 - MS)


JOHN L. WEEKS v. STATE OF KANSAS




In 2003 Weeks filed his first K.S.A. 60-1507 motion based on claims of ineffe... More... $0 (06-09-2019 - KS)


STATE OF OHIO - vs - SHAWN HOPE a.k.a SHAWN JOHNSON
MoreLaw Virtual ReceptionistsA Receptionist for Less Than a Dollar an Hour
$0 (06-06-2019 - OH)


JESSE ALLEN JOHNSON v. THE HONORABLE RAY C. ELLIOTT, JUDGE OF THE DISTRICT COURT, THE STATE OF OKLAHOMA




On November 29, 2018, Petitioner, by and through coun... More... $0 (06-02-2019 - OK)


ISAAC JAMES ALLEN v. STATE OF KANSAS




In 2004, Allen was charged with aggravated kidnapping, aggravated battery, ag... More... $0 (05-30-2019 - KS)


STATE OF OHIO -vs- SCOTT RISKO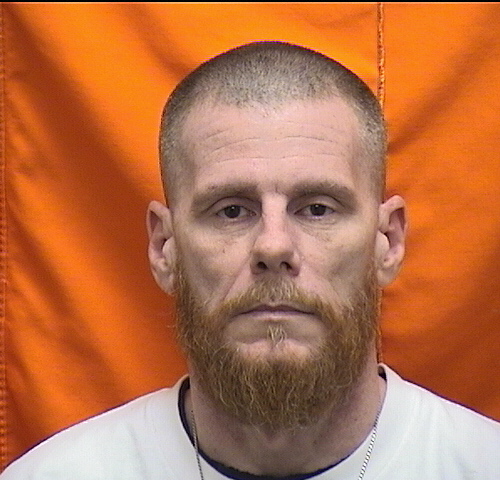 In January, 2018 the Stark County Grand Jury indicted R... More... $0 (05-23-2019 - OH)


State of Tennessee v. John Steven Hernandez



... More... $0 (05-21-2019 - TN)


Cearic A. Barnes a/k/a Cearic Barnes v. State of Mississippi
... More... $0 (05-20-2019 - MS)


Case De Maryland, et al. v. U.S. Department of Homeland Security, et al.





In 2012, the Secretary of Homeland Security established the Deferred Action for Childhood Arrivals ("DACA") policy. Under this policy, certain noncitizens who came to the United States as children could receive deferred action—a decision forbearing their remova... More... $0 (05-17-2019 - MD)


Apple Inc. v. Robert Pepper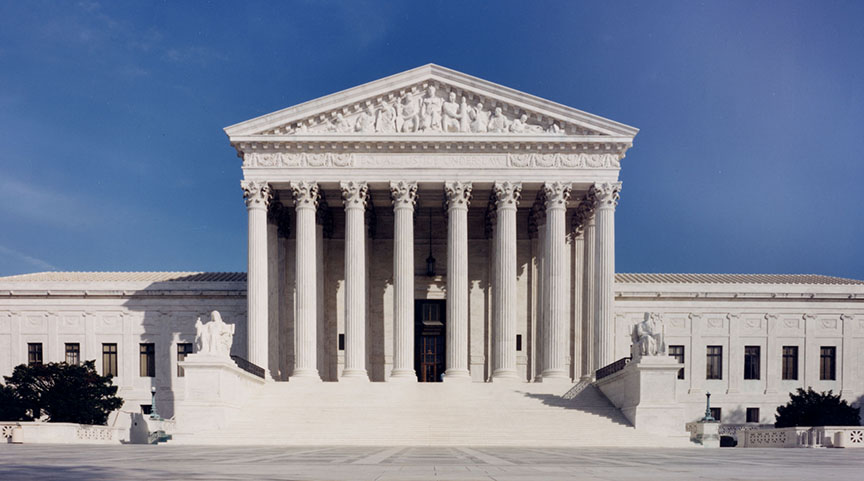 In 2007, Apple started selling iPhones. The next year, Apple launched the retail App Store, an electronic store where iPhone owners can purchase iPhone applicationsfrom Apple. Those "apps" enable iPhone owners to sendmessages, take photos, watch videos, buy clothes, order food, arrang... More... $0 (05-14-2019 - DC)


Alexander A. Benzemann v. Houslanger & Associates, P.L.L.C., Todd E. Houslanger, New Century Financial Services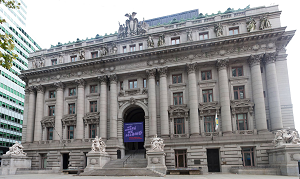 In a final attempt to salvage his Fair Debt Collection Practices
Act ("FDCPA") claim against Defendants‐Appellees Houslanger &
3
Associates, PLLC and Todd E. Houslanger (jointly, "Houslanger"),
Plaintiff‐Appellant Alexander A. Benzemann ("... More... $0 (05-13-2019 - NY)


John Paris Stevens v. Commonwealth of Virginia

MoreLaw Virtual Receptionists
Never Miss Another New Client Call


On May 29, 2015, appellant entered a bank in the City of Norfolk, and after threatening a
teller with a firearm, demanded ca... More... $0 (05-11-2019 - VA)


STATE OF OHIO -vs- KEVIN D. CRAWFORD

MoreLaw Virtual Receptionists
Nosotros hablamos español
More... $0 (05-07-2019 - OH)


STATE OF OHIO -vs- MICHAEL L. GARN

MoreLaw Virtual Receptionists
No More Robo Calls With MoreLaw Receptionists
More... $0 (05-06-2019 - OH)


STATE OF FLORIDA vs STANLEY RAPHAEL JEAN

MoreLaw Suites

Legal Suites and Virtual Offices In Downtown Tulsa
Petroleum Club Building
601 South Boulder
918-582-3993 or info@morelaw.com
More... $0 (05-03-2019 - FL)


STATE OF KANSAS v. RICHARD WILLIAM MANWARREN II




The State brings this interlocutory appeal of the district court's order gr... More... $0 (04-27-2019 - KS)


STATE OF KANSAS v. JEFFERY DANE SWINDLER




A jury convicted Swindler of rape in 2010, but the Kansas Supreme Court rev... More... $0 (04-26-2019 - KS)


Anthony Hildebrand v. Allegheny County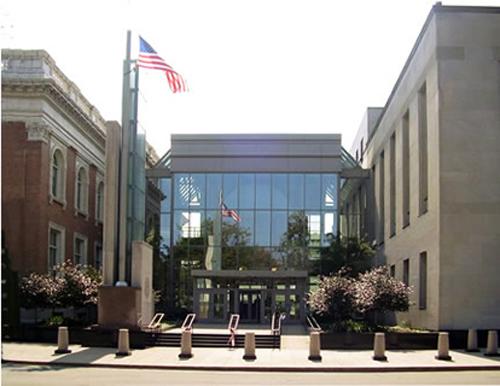 In 2013, Anthony Hildebrand sued his former employer for age discrimination in the United States District Court for the Western District of Pennsylvania. When jurisdiction was returned to the District Court in 2015 after an appe... More... $0 (04-24-2019 - PA)


John R. Hayes, III v. Mark Carver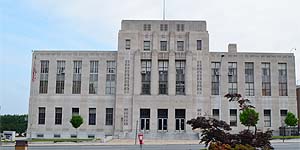 Petitioner John R. Hayes, III, convicted of two counts of second-degree murder and sentenced to two consecutive life terms, appeals the district court's dismissal of his petition for habeas corpus relief pursuant to 28 U.S.C. § 2254. We granted a certificate of appealability on his cla... More... $0 (04-22-2019 - NC)


STATE OF KANSAS v. CLINTON E. RIFE
Aggravated indecent liberties with a child

More... $0 (04-16-2019 - KS)


Gordon Collins v. State of Maryland

MoreLaw Virtual Receptionists
Nosotros hablamos español



On November 2, 2017, Collins, his counsel, the prosecutor, and forty-five
prospective jurors appeared before the circuit ... More... $0 (04-15-2019 - )


STATE OF OHIO v. MICHAEL L. AUSTIN, JR.




On April 11, 2013, Appellant, his brother Ha... More... $0 (04-11-2019 - OH)


Next Page