Causation Law
Delbert Johnson v. Jeffrey Halstead




Delbert Johnson is a sergeant with the Fort Worth Police Department. He alleges that over a three-year period he was subjected to a campaign of isolation, harassment, and ridicule because he is African-American. Investi... More... $0 (02-15-2019 - TX)


COOPER v. BROWNELL





While Cooper was stopped at an intersection in Deadwood i... More... $0 (02-14-2019 - MO)


Anupama Bekkem v. Robert Wilkie, Secretary, U.S. Department of Veterans Affairs





Plaintiff Anupama Bekkem brought this action against her employer, the
Department of Veterans Affairs, based on numerous instances of discrimination and
retaliation she allegedly experienced while working as a primary care physician for the
VA in the Oklahoma Cit... More... $0 (02-12-2019 - OK)


United States of America, ex rel. Stephanie Strubbe, et al. v. Crawford County Memorial Hospital and Bill Bruce





Stephanie A. Strubbe, Carmen Trader, and Richard Christie sued Crawford
County Memorial Hospital (CCMH) as relators in a qui tam action for violations of
the False Claims Act. 31 U.S.C. § 3729(a). They also sued CCMH and its Chief
Exec... More... $0 (02-12-2019 - IA)


OKLA. SCHOOLS RISK MANAGEMENT TRUST v. MCALESTER PUBLIC SCHOOLS



The controversy presented by the parties is whether an insurance policy covers the damage to a school caused by the rupture of a water pipe beneath th... More... $0 (02-11-2019 - OK)


Miguel Hernandez v. The State of Texas




On July 27, 2014, the Fort Worth Police Department (FWPD) received two
phone calls—the first at 2:25 a.m. and the second at 2:26 a.m.—from the reside... More... $0 (02-10-2019 - TX)


National Association of African American-Owned Media v. Charter Communications, Inc.





Plaintiff-Appellee Entertainment Studios Networks, Inc. (Entertainment Studios), an African American-owned operator of television networks, sought to secure a carriage contract from Defendant-Appellant Charter Communications, Inc. ... More... $0 (02-04-2019 - CA)


Jo Levitt v. Merck & Company, Inc.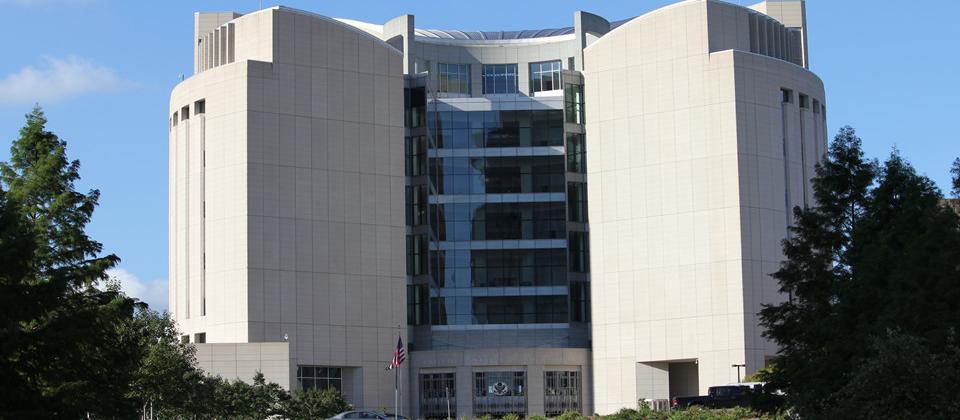 Merck & Company, Inc. ("Merck") manufactured and distributed Vioxx as a
medication to relieve pain and inflammation between 1999 and 2004. Plaintiff Jo
Levitt began taking Vioxx during the summer of 1999. She suffered card... More... $0 (02-04-2019 - MO)


Jeffrey A. Kopplin v. Wisconsin Central Limited, d/b/a NC




Jeffery Kopplin brought two claims against the Wisconsin Central railroad under the Federal Employers' Liability Act ("FELA"), 45 U.S.C. §§ 51 et seq. Both rest on the same allegation: that Kopplin injured his elbow in an effort to operate a broken railro... More... $0 (02-04-2019 - WI)


Darab N. v. Maya Olivera



In August 2015, Maya gave birth to her and Cody's
daughter, N.N.
2 When she was born, N. had heroin in her
system, and the Los Angeles Cou... More... $0 (02-04-2019 - CA)


In Re: Celexa and Lexapro Marketing and Sales Practices Litigaiton





These consolidated appeals
arise out of two so-called "off-label" prescription-drug-marketing
cases aggregated for pretrial proceedings in the District of
Massachusetts by order of the multidistrict litigation panel.More... $0 (01-30-2019 - MA)


United States of America v. Matthew G. Munksgard





This criminal appeal presents both a surprisingly close question of evidentiary sufficiency—so close, in fact, that it has prompted a dissent—and an interesting statutory-interpretation issue. As to the former, federal law criminalizes
Case: 16-17654 D... More... $0 (01-30-2019 - FL)


Tara J. Roy v. Correct Care Solutions, LLC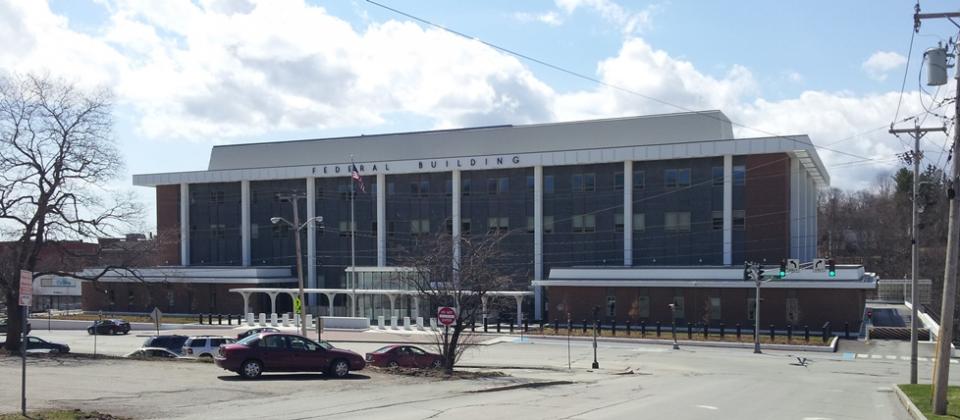 This case raises important issues
about employer liability for a hostile work environment created by
third parties and about non-employer liability for employmentrelated
discrimination under the Maine H... More... $0 (01-30-2019 - ME)


Lauren Miceli v. Jetblue Airways, Corp.; Mathew Bourgeois





Plaintiff-appellant Lauren Miceli
sued her quondam employer, JetBlue Airways Corp. (JetBlue), for
handicap discrimination and retaliation under Massachusetts state
law.1 The appellant alleges that JetBlue fired her due... More... $0 (01-30-2019 - MA)


The Estate of Adriano Roman, Jr. v. City of Newark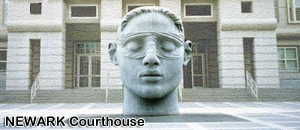 Newark police officers forcibly entered and searched the apartment of Adriano Roman's girlfriend. App. at 386, 391, 459, 486. They arrested Roman, who was present in the apartment, after they found drugs in a common area that was shared by multiple tenants. Id. at 399, 479. Though he ... More... $0 (01-29-2019 - )


Vistoria Fernandez v. Charles Alexander



Plaintiff fell and fractured her left wrist on November 7,
2014. At an emergency room, an X-ray was taken and plaintiff's
hand was placed in a... More... $0 (01-29-2019 - CA)


STATE OF OHIO v. KAREEM T. JACKSON




This case arises from a September 27, 2017 incident in which Jackson
allegedly broke into the house he used to share with Renae Fearing ("Fearing"), his
estranged girlfriend, threw her cellular telephone at the wall while she a... More... $0 (01-26-2019 - OH)


Dale E. Kleber v. CareFusion Corporation




After Dale Kleber unsuccessfully
applied for a job at CareFusion Corporation, he sued for age
discrimination on a theory of disparate impact liability. The
district court dismissed his claim, concluding that § 4... More... $0 (01-23-2019 - IL)


Lisa A. January v. Texas Department of Criminal Justice
Lisa A. January filed suit alleging the Texas Department of Criminal Justice ("TDCJ") discriminated against her based on race, sex, age, and disability, in violation of Title VII of the Civil Rights Act of 1964 ("Title VII"), the Age Discrimination in Employment Act ("ADEA"), and the Americans with Disabilities Act ("ADA"). She also claims TDCJ retaliated against her for filing
* Pursuant to 5... More...

$0 (01-23-2019 - TX)


Charlotte Robinson v. Dovol, Inc. and C.R. Bard, Inc.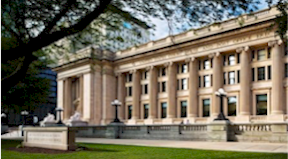 C.R. Bard, Inc., manufactures a sur-gical mesh patch used to repair hernias by implantation. The patch consists of two pieces of mesh that surround a flexible plastic ring. During a hernia repair, the patch is folded to fit through a small incision, then the plastic ring sprin... More... $0 (01-22-2019 - IN)


Jayone Foods, Inc. v. Aekyung Industrial Company, Ltd.
This appeal arises out of a wrongful death suit brought by
the family of Sunja An against a number of business entities,
alleging that a humidifier cleaning agent manufactured in Korea
and sold in California caused An's death. One of the defendants
named in the action is appellant Jayone Foods, Inc. (Jayone), a
California importer and distributor of Korean consumer products
... More...

$0 (01-22-2019 - CA)


State of New Jersey v. Carlos B. Green




On a late December night in 2014, defendant Carlos B. Green (Green)
struck and killed Billy Ray Dudley (Dudley), who was lying in the road. A
toxicology lab determined Green's blood alcohol concentration (BAC) to be
0.2... More... $0 (01-21-2019 - NJ)


Josh Finkelman v. National Football League




http://www.haynesboone.com/people/f/feldman%20william
In this appeal, we review questions certified by the United States Court
of Appeals for the Third Circuit. The Third Circuit certified the... More... $0 (01-21-2019 - NJ)


STATE OF OHIO v. TYREE L. CARPENTER




This case stems from a series of drug-related events, including the
overdose of Meredith Breech ("Breech") and overdose death of Steffen Yarris
("Yarris"), that took place between August 2015 and April 2016 in Fostoria, Ohio. ... More... $0 (01-19-2019 - OH)


Thomas Guifoile v. John M. Shields, Sr., et al.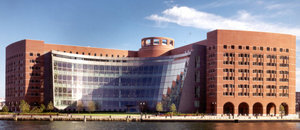 In alleged violation of the False Claims Act, appellant Thomas Guilfoile claims
he was fired from his job in retaliation for accusing his employer
of violating the Anti-Kickback Statute and making false representations
in customer contracts. See 31 U.S.C. § 3730(h... More... $0 (01-18-2019 - MA)


Next Page