CAFA Law
Vanessa Anderson v. Wilco Life Insurance Company
In this interlocutory appeal, defendant Wilco Life Insurance Company ("Wilco") appeals from the district court's order granting plaintiff Vanessa Anderson's motion to remand this putative class action back to a Georgia state court. In this case, Anderson, on behalf of herself and all those similarly situated, sued her former insurer, Wilco. Anderson alleges that Wilco improperly raised the cost of... More...

$0 (12-02-2019 - GA)


Scott Breiding v. Eversource Energy





Eversource Energy and Avangrid,
Inc. ("the defendants") are two large energy companies that
purchase natural gas directly from producers and then resell that
gas to retail natural gas consumers throughout New England. In
order to transport the natural gas that the... More... $0 (09-23-2019 - MA)


In Re EasySaver Rewards Litigation
In this appeal, an objecting class member challenges the district court's approval of a class action settlement resolving claims that Provide Commerce, Inc. and Regent Group, Inc. (collectively, "Defendants") enrolled consumers in a membership rewards program without their consent and then mishandled their billing information. The settlement makes available $3.5 million to pay settlement administr... More...

$0 (10-09-2018 - CA)


Alejandro Lupian v. Joseph Cory Holdings, LLC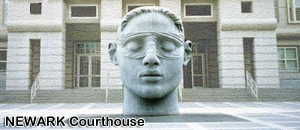 Alejandro Lupian, Juan Lupian, Isaias Luna, Jose
Reyes, and Efrain Lucatero (collectively, "the Drivers") are
professional delivery drivers who separately contracted to
provide equipment and services to Joseph Cory Holdings LLC
("Joseph Cory"), a motor carrier and... More... $0 (09-27-2018 - NJ)


Celena A. King v. Great American Chicken Corp., Inc. d/b/a Kentucky Fried Chicken Central District of California Federal Courthouse - Los Angeles, California Morelaw Internet Marketing National Find A Lawyer Directory 888-354-4529
Great American Chicken Corp, Inc. ("GAC"), which does business in
California as Kentucky Fried Chicken, appeals the district court's remand of
plaintiff Celena King's putative class action to Los Angeles Superior Court. The
action was originally filed in that court and removed to federal court by GAC
under the Class Action Fairness Act ("CAFA"). It is undisputed that removal
un... More...

$0 (09-06-2018 - CA)


Roberto Martinez v. Landry's Restaurants, Inc.
Roberto Martinez, Lisa Saldana, Craig Eriksen and Chanel
Rankin-Stephens (collectively Martinez parties) sued Crab
Addison, Inc., Ignite Restaurant Group, Inc. (formerly known as
Joe's Crab Shack Holdings, Inc.) and Landry's Restaurants, Inc.
on behalf of a putative class of salaried employees of Joe's Crab
Shack restaurants in California who were allegedly misclassified
as... More...

$0 (08-30-2018 - CA)


Terry Martin v. Behr Dayton Thermal Products, LLC Southern District of Ohio Courthouse - Cincinnati, Ohio
This toxic tort class action case arises from
Defendants' alleged contamination of the groundwater in the McCook Field neighborhood of
Dayton, Ohio. Plaintiffs own properties in McCook Field, which is a low-income area
surrounding a Superfund site. They allege that Defendants released volatile organic compounds
and other hazardous substances into the groundwater underlying their pr... More...

$0 (08-26-2018 - OH)


GRANT FRITSCH, an individual v. SWIFT TRANSPORTATION COMPANY OF ARIZONA, LLC
Because the issues in this appeal arise from a defendant's removal of a case filed in state court to federal court, we begin with the relevant background principles for such a removal. Under 28 U.S.C. § 1441(a), a defendant may remove certain actions filed in state court to a district court so long as a federal court has jurisdiction over the action, and certain procedural requirements are met. T... More...

$0 (08-17-2018 - CA)


Brenda McCracken, et al. v. Progressive Direct Insurance Company, et al. District of Colorado Federal Courthouse - Denver, Colorado Morelaw Internet Marketing National Find A Lawyer Directory 888-354-4529
The plaintiffs in these consolidated appeals each settled a claim under their
automobile-insurance policies with the defendants. But now the plaintiffs maintain
that the defendants illegally reduced their settlement offers by taking into account
certain benefits they had previously paid the plaintiffs. The district courts dismissed
the plaintiffs' putative class-action lawsuits aft... More...

$0 (07-24-2018 - CO)


Rachel Cullinane v. Uber Technologies, Inc. District of Massachusetts Federal Courthouse - Boston, Massachusetts
This case concerns the
enforceability of an arbitration clause contained in an online
contract. Plaintiffs-Appellants Rachel Cullinane, Jacqueline
Núñez, Elizabeth Schaul, and Ross McDonagh, (collectively,
"Plaintiffs"), filed this putative class action in Massachusetts
Superior Court on behalf of themselves and other users of a ridesharing
service in the Boston area agains... More...

$0 (07-02-2018 - MA)


Jeanne T. Bartels v. Saber Healthcare Group, LLC Eastern District of North Carolina Federal Courthouse - Raleigh, North Carolina
Saber Healthcare Holdings, LLC, sits at the top of a family of wholly owned limited-liability companies that own and operate dozens of assisted-living facilities and nursing homes in several states, including North Carolina. Current and former residents of one of Saber's North Carolina assisted-living facilities brought a putative class action in North Carolina state court against Saber Healthcare... More...

$0 (01-24-2018 - NC)


Sophie P. Toulon v. Continental Casualty Company Seventh Circuit Court of Appeals Courthouse - Chicago, Illinois
In September 2002, Sophie Toulon applied for a Preferred Solution long-term care insurance policy (the Policy) issued by Continental Casualty Company. Continental provided Toulon with a "Long Term Care Insurance Personal Worksheet," along with the application, to help her determine whether the Policy would work for her,
2 No. 16-1510
given her financial circumstances. The Worksheet discuss... More...

$0 (12-17-2017 - IL)


Leonard Cottrell, et al. v. Alcon Laboratories, et al. Third Circuit Court of Appeals - Philadelphia, Pennsylvania
In this putative class action, consumers of prescription eye medication allege that manufacturers and distributors of the medication packaged it in such a way that forced them to waste it, violating the consumer protection statutes of their home states. The District Court dismissed the entire action for lack of jurisdiction, finding the consumers' allegations of injury in fact insufficient to conf... More...

$0 (11-03-2017 - NJ)


Randy Roberts v. Mars Petcare US, Inc. Sixth Circuit Court of Appeals Courthouse - Cincinnati, Ohio
The Class Action Fairness Act of 2005 extends federal court
jurisdiction to class actions on behalf of 100 or more people and in request of $5 million or more
>
No. 17-6122 Roberts v. Mars Petcare US, Inc. Page 2
in damages so long as "any member of a class of plaintiffs is a citizen of a State different from
any defendant." 28 U.S.C. §§ 1332(d)(2)(A), (d)(5), (d)(6). At issue ... More...

$0 (11-02-2017 - TN)


Jaclyn Waters v. Ferrara Candy Co. Eighth Circuit Courthouse - St. Louis, Missouri
With this court's permission, Ferrara Candy Co. (Ferrara) appeals the district
court's1 order remanding this putative class action back to the state court from which
it was removed. Neither party having waived the time limit in 28 U.S.C. § 1453(c)(2),
we resolve this appeal on the parties' briefs. We affirm.
I. Background
Plaintiff Jaclyn Waters filed this putative class action... More...

$0 (10-16-2017 - MO)


Redflex Traffic Systems, Inc. v. James H. Watson
Chapter 707 of the transportation code authorizes local governments to implement photographic traffic signal enforcement systems, commonly referred to as red-light cameras, within their jurisdictions and to assess a civil penalty against the owner of a motor vehicle that runs through a red traffic light in
1See Tex. R. App. P. 47.4.
2
violation of the applicable traffic laws. See Tex. ... More...

$0 (10-05-2017 - TX)


Divid Landon Speed v. JMA Energy Company, LLC Tenth Circuit Court of Appeals Courthouse - Denver, Colorado
Plaintiff David Landon Speed filed a petition (the Petition) in the District Court of Hughes County, Oklahoma, asserting a putative class action against defendant JMA Energy Company, LLC. He alleged that JMA had willfully violated an Oklahoma statute that requires payment of interest on delayed payment of revenue
2
from oil and gas production. He further asserted that JMA fraudulently conc... More...

$0 (10-02-2017 - OK)


Xavier Laurens and Khadija Laurens v. Volvo Cars of North America, LLC and Volvo Cars USA, LLC
The idea of a theme and variations is a
common one in music. It should be in law, too. Here we return
to the familiar theme of a defense effort to pretermit a proposed
class action by picking off the named plaintiff's claim.
Several variations on that theme have been tried and have
failed. See Campbell‐Ewald Co. v. Gomez, 136 S. Ct. 663 (2016)
2 No. 16‐3829
... More...

$0 (08-25-2017 - IL)


Elizabeth Blevins v. Seydi V. Aksut, M.D.
This case arises out of Defendant Doctor Seydi V. Aksut's alleged performance of unnecessary heart procedures. Two issues are on appeal. First, we must decide whether the Class Action Fairness Act's ("CAFA") local-controversy provision, 28 U.S.C. § 1332(d)(4), precluded the district court from exercising federal-question jurisdiction. And if not, we must decide whether Plaintiffs allege that they ... More...

$0 (03-07-2017 - AL)


Joseph Robertson, et al v. Chevron USA, Incorporated
Plaintiffs are 189 natural persons who live, work, or own real property in a certain part of Harvey, Louisiana, or formerly did so. They allege that the nearby cleaning of pipes used in the oil industry produced harmful radioactive material that injured their health and property. Defendants are several oil companies, contractors that cleaned pipes for those oil companies, and the owners of prope... More...

$0 (01-03-2016 - )


Tyson Foods, Inc. v. Bouaphakeo
Plaintiffs Dale Sharp, et al., filed a "Class Action and Representative Action Complaint" against Defendant Tyson Foods, Inc., on February 6, 2007. Dkt. # 2. Plaintiffs bring two claims against Tyson: (1) a class action under Federal Rule of Civil Procedure 23 for Tyson's alleged violations of the Iowa Wage Payment Collection Law (IWPCL), and (2) a collective action under 29 U.S.C. § 216(b) for Ty... More...

$0 (11-14-2015 - DC)


Whisenant v. Sheridan Production Company
Tony R. Whisenant filed a class action in state court alleging that
Sheridan Production Company, LLC (Sheridan) failed to pay or underpaid royalties
for natural gas wells it operated in Beaver County, Oklahoma. Sheridan removed the
suit to federal court under the Class Action Fairness Act of 2005 (CAFA), 28 U.S.C.
§ 1332(d), and the district court denied Mr. Whisenant's motion... More...

$0 (10-12-2015 - OK)


Ebony Bridewll-Sledge v. Blue Cross of California
The present appeal involves two similar class actions that
were filed against the same defendants, in the same California
superior court, on the same day thirteen minutes apart, and
that were consolidated by the state court "for all purposes."
Despite the fact that the two actions had been consolidated
into a single action, Defendants filed two separate notices of
removal, ... More...

$0 (08-24-2015 - CA)


JOANNE NEALE v. VOLVO CARS OF NORTH AMERICA, LLC; VOLVO CAR CORPORATION
Plaintiffs-Appellees Joanne Neale, Keri Hay, Kelly McGary, Svein Berg, Gregory Burns, David Taft, Jeffrey Kruger, and Karen Collopy (collectively "Plaintiffs") filed suit on behalf of themselves and a nationwide class of current and former Volvo vehicle owners and lessees. Plaintiffs allege that a uniform design defect exists in the sunroof drainage systems in the following vehicles sold and leas... More...

$0 (07-23-2015 - )


Joanne Neale v. Volvo Cars of North America, L.L.C.
This appeal involves a putative class action brought by consumers from six states alleging that Appellants-Defendants Volvo Cars of North America, LLC and Volvo
4
Car Corporation (collectively "Volvo") sold certain vehicles with defective sunroof drainage systems. Volvo challenges the grant of class certification by the U.S. District Court for the District of New Jersey. For the reasons th... More...

$0 (07-22-2015 - NJ)


Next Page