Bylaws Law
MICHAEL J. JURENOVICH, D.O. - vs - TRUMBULL MEMORIAL HOSPITAL, et al.
In August 2014, Jurenovich was sued for Medicare fraud, and the case was
eventually settled and dismissed. Jurenovich did not inform the hospital about the
settlement, and it first became aware of the settlement three months later, when an article
appeared in a local newspaper. The hospital immediately terminated Jurenovich's staff
privileges based on a bylaw violation.

Ju... More...

$0 (06-07-2020 - OH)


United States of America v. Frederick G. Kriemelmeyer
MoreLaw ReceptionistsVOIP Phone and Virtual Receptionist Services
Call 918-582-6422 Today




The United States of America charged Frederick G. Kriemelmeyer with tax evasion.

A L... More... $0 (05-20-2020 - WI)


Jeremiah Mathews v. Happy Valley Conference Center, Inc.

Plaintiff Jeremiah Mathews worked as a maintenance supervisor and a cook for
defendant Happy Valley Conference Center, Inc. (Happy Valley), which hosts seminars,
retreats, and camps on a 30-acre property in the Santa Cruz Mountains. Happy Valley is
a subordinate affiliate of defendant Community of Christ (the Church). When a younger
male employee confided in plaintiff that Hap... More...

$0 (12-16-2019 - CA)


HERSCEN ADKISON, et al. -vs- DEREK J. WILLIAMS, et al.
Call 888-354-4529 if you need a Civil Attorney in Ohio.
MoreLaw Virtual ReceptionistsCall Morelaw @ 888-354-4529 For A Receptionist for Less Than a Dollar an HourMore... $0 (10-22-2019 - OH)


4SEMO.com, Inc. v. Southern Illinois Storm Shelters, Inc.




This appeal involves a long-running trademark dispute over ownership and misuse of a word-mark and logo for below-ground storm shelters. The story begins in 2005 when a Missouri-based home-remodeling firm known as 4SEMO.com Inc. began selling storm shelters manu... More... $0 (10-08-2019 - IL)


VME GROUP INTERNATIONAL, LLC, et al., vs THE GRAND CONDOMINIUM ASSOCIATION, INC., et al.
Call Kent Morlan at 888-354-4529 if you need a lawyer ⚖








Petitioners, VME Group International, LLC, Omni Property Management, LL... More... $0 (09-27-2019 - FL)


Abdulmouti Alaama v. Presbyterian Intercommunity Hospital, Inc.
Business and Professions Code section 809.11 requires a
hospital peer review board to give a physician notice and the
right to request a hearing when the hospital revokes or
terminates the physician's membership, staff privileges, or
employment for a "medical disciplinary cause or reason." In 2016
Presbyterian Intercommunity Hospital, Inc., doing business as
PIH Health Hosp... More...

$0 (09-19-2019 - CA)


Oxford Preparatory Academy v. Chino Valley Unified School District
This appeal arising from a mandamus action in the superior court presents novel
issues regarding the proper scope of judicial review of a school district's decision to deny
a petition to renew a charter school. Below, the trial court concluded it had to apply an
extremely deferential standard of review because it believed the governing board of the
Chino Valley Unified School Distr... More...

$0 (07-14-2019 - CA)


Sharon E. Brown v. Pacifica Foundation, Inc.
Pacifica Foundation, Inc. (Pacifica) is a California non-profit corporation that
owns and operates public radio stations across the country, including KPFK in Los
Angeles. Sharon Brown was elected to be a "Delegate" of KPFK and subsequently to a
position on Pacifica's National Board of Directors. However, Pacifica notified Brown
she was ineligible for these board positions because ... More...

$0 (04-30-2019 - CA)


Duanna Knighton v. Cedarville Rancheria of Northern Paiute Indians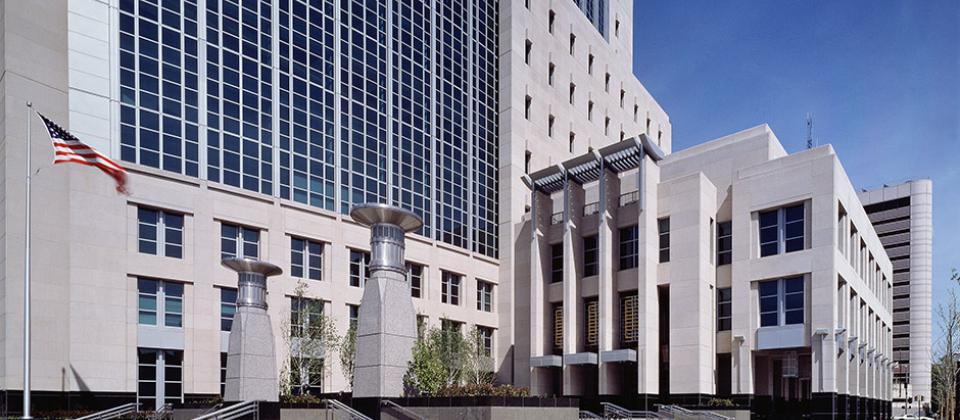 This case concerns the sources and scope of an Indian tribe's jurisdiction over tort claims brought by the tribe against a nonmember employed by the tribe. The tort claims arose from conduct committed by the nonmemb... More... $0 (04-24-2019 - CA)


Margaret Summers v. Martine Colette

MoreLaw Virtual Receptionists
Nosotros hablamos español



While serving as a director of a nonprofit public benefit
corporation called Wildlife Waystation, Margaret Summers filedMore... $0 (04-16-2019 - CA)


United States of America v. Michael Smith, Jr., a/ka/ Mikey, a/k/a Lil Mike, a/k/a Mik





Defendants Mark Bazemore, Michael Smith, Jr., and Timothy Hurtt participated in the illegal activities of a Baltimore street and prison gang known as the Black Guerrilla Family. Their involvement in the gang's drug dealing and acts of violence led to their conv... More... $0 (03-27-2019 - MD)


Teresa Buchanan v. F. King Alexander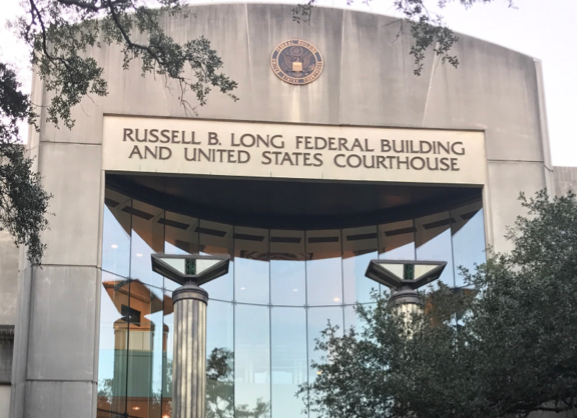 Plaintiff-Appellant Dr. Teresa Buchanan ("Dr. Buchanan") was fired from her tenured professorship by the Board of Supervisors ("the Board") of Louisiana State University and Agricultural and Mechanical College ("LSU") in June 2015. In January 2016, Dr. Buchanan filed the instant lawsui... More... $0 (03-22-2019 - LA)


James Alvin Jarvis v. Todd Henry Jarvis
Appellant Jarvis Properties is a limited partnership that owns a two-acre parcel of
land. Its two general partners—appellant Todd Henry Jarvis and respondent James Alvin
Jarvis (brothers)—each own a 50 percent interest in the partnership, which is less than the
majority consent required to act on behalf of the partnership (Corp. Code, § 15904.06,
subd. (a)). The general partners ca... More...

$0 (03-20-2019 - CA)


In the Matter of William M. OLSZEWSKI, et al., Respondents, v. CANNON POINT ASSOCIATION, INC., et al., Appellants. Olszewski v. Cannon Point Ass'n, Inc.
Appeals (1) from an order of the Supreme Court (Krogmann, J.), entered May 5, 2015 in Warren County, which, in a combined proceeding pursuant to CPLR article 78 and action for declaratory judgment, among other things, denied respondents' motion to dismiss the petition/complaint, and (2) from a judgment of said court, entered January 5, 2016 in Warren County, which granted petitioners' motion for s... More...

$0 (03-09-2019 - NY)


D.M. v. Minnesota State High School League




In 2018, two boys sued their state's high school athletic league and several of itsofficers for declaratory and injunctive relief under 42 U.S.C. § 1983. The boys allegedthat the league violated their rights under the Equal Protection Clause of the FourteenthAmendment to the U.S. Const... More... $0 (03-07-2019 - MN)


Jerome McKinney v. University of Pittsburgh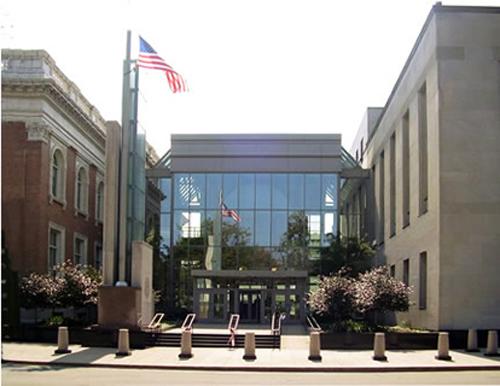 Jerome McKinney, a longtime, tenured professor at the University of Pittsburgh's Graduate School of Public and International Affairs, challenges the University's decision to reduce his salary as a violation of the Due Process Cl... More... $0 (02-15-2019 - PA)


Linda Reed v. Columbia St. Mary's Hospital





Plaintiff‐appellant Linda Reed alleges
that she suffered discrimination on the basis of her disabilities
while she was a patient at defendant‐appellee Columbia
St. Mary's Hospital in March 2012. Among other things,
she con... More... $0 (02-12-2019 - WI)


State of Ohio v. Quan Lu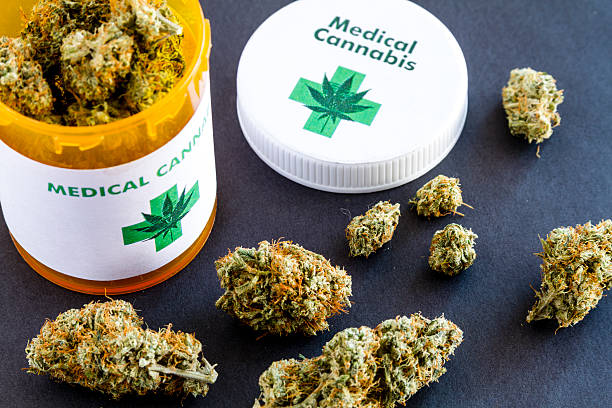 Sooner Cannabis Consultants


Click Here For... More... $0 (01-02-2019 - OH)


Dean Drulias v. 1st Century Bancshares, Inc.
1st Century Bancshares, Inc. (1st Century) was a Delaware corporation
headquartered in Los Angeles, California, whose shares were publicly traded on
the NASDAQ. On March 10, 2016, 1st Century and Midland Financial Co. (Midland)
announced plans to merge. The merger agreement called for Midland to acquire 1st
Century for $11.22 in cash per share, a 36.3 percent premium over 1st Centu... More...

$0 (12-26-2018 - CA)


Alice Mayall v. USA Water Polo, Inc.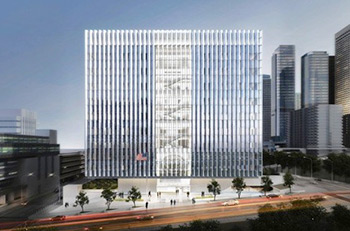 Alice Mayall brought this putative class action against
USA Water Polo as a representative of her minor daughter,
alleging negligence, breach of voluntary undertaking, and
gross negligence. The gravamen of Mayall's complaint is
that USA Water Polo failed to im... More... $0 (11-29-2018 - CA)


Lawrence D. Tedesco and Carolyn Tedesco v. Field Stone Condominium Association, et al.
This matter has been opened to the Court by Margolis Edelstein, attorneys for Defendants Fieldstone Condominium Association, Gary Flaker, T.J. Reilly, Noel Belli, W. Gangeri, and Richard Anderson (collectively hereinafter "Defendants"), for an Order dismissing Plaintiff's Complaint in Lieu of Answer, filed on October 23, 2018. Plaintiffs Lawrence Tedesco and Carolyn Tedesco (collectively hereinaft... More...

$0 (11-16-2018 - NJ)


Sarah Sumner v. Simpson University
"The First Amendment guarantees to a religious institution the right to decide
matters affecting its ministers' employment, free from the scrutiny and second-guessing
2
of the civil courts." (Schmoll v. Chapman University (1999) 70 Cal.App.4th 1434, 1436
(Schmoll).) The so-called ministerial exception is "a 'nonstatutory, constitutionally
compelled' exception to federal civil ... More...

$0 (10-29-2018 - CA)


Dr. Reinhold Munker v. Board of Supervisors of Louisiana State University System
The plaintiff, Dr. Reinhold Munker, was a tenured professor of medicine at Louisiana State University Medical Center in Shreveport, Louisiana. He was officially employed by the defendant, Board of Supervisors of Louisiana State University System ("the Board"). 1 The plaintiff was a professor/researcher in the field of hematology and oncology. On the morning of August 18, 2015, the departme... More...

$0 (09-20-2018 - LA)


Joe Ribakoff v. City of Long Beach
Joe Ribakoff, a frequent attendee at meetings of the Long
Beach Transit Company Board of Directors, filled out a public
speaker's card and spoke on agenda item 10 at the board's
August 24, 2015 meeting for the three minutes allowed each
public speaker on an agenda item. When he rose to speak a
second time on the same agenda item, it was during the board's
deliberation and v... More...

$0 (09-16-2018 - CA)


Next Page