Burglary Law
Brianna Colleen Sturgill v. The State of Texas




A... More... $0 (04-21-2019 - TX)


Daizjion Deveil Demerson v. The State of Texas
More... $0 (04-20-2019 - TX)


Andrea Dwaynd Johnson v. The State of Texas

MoreLaw Virtual Receptionists
Nosotros hablamos español





In May 2016, Andrea Dwaynd Johnson burglarized Sartin's Powerhouse in Greenville and
stole three chainsaws. Wh... More... $0 (04-19-2019 - TX)


Ali L. Ghanbari v. The State of Texas

MoreLaw Virtual Receptionists
Nosotros hablamos español


<... More... $0 (04-19-2019 - TX)


United States of America v. Todd R. Leroy




Kansas City, MO - KC Man Who Stockpiled Firearms Sentenced to 12 Years in Prison

A Kansas City, Mo., man who reportedly struck and dragged a police officer with his vehicle and stockpiled a large number of firearms in preparation for a shootout with officers was... More... $0 (04-18-2019 - MO)


United States of America v. Juan Fletcher Gordillo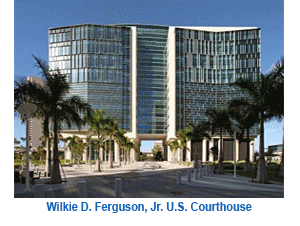 Juan Fletcher Gordillo pled guilty to a single count charging him with possession of a firearm and ammunition by a prohibited person -- an alien unlawfully in the United States -- in violation of More... $0 (04-17-2019 - FL)


United States of America v. Gregory Raymore




Cleveland, OH - Jury convicts Elyria man of illegally having handgun

A jury convicted an Elyria man of illegally having a firearm and ammunition.

Gregory Raymore, 32, was convicted of one county of being a felon in possession of a firearm after... More... $0 (04-17-2019 - OH)


STATE OF KANSAS v. CLARENCE BUFORD JR.




In November 1996, Buford pled guilty to one count of second-degree murder in ... More... $0 (04-16-2019 - KS)


State of Oklahoma v. Wilber Omar Trejo

MoreLaw Virtual Receptionists
Nosotros hablamos español




Tulsa, OK - The State of Oklahoma charged Wilber Omar Trejo with:



Count # 1. Count as Filed: FE1A, END... More... $0 (04-15-2019 - OK)


KENNETH E. FROST v. JOE NORWOOD, et al.

MoreLaw Virtual Receptionists
Nosotros hablamos español




In 1990, the district court sentenced Frost to an indeterminate prison term of 3 to 10 years in Jefferson County case 90C... More... $0 (04-15-2019 - KS)


BENNIE R. MURDOCK v. STATE OF KANSAS




Bennie Murdock was convicted in 1983 of first-degree murder, rape, and aggra... More... $0 (04-15-2019 - KS)


STATE OF KANSAS v. JESUS ALEXANDER HOLGUIN-LOREDO




In early May 2015, Kelci and James Ebrecht were in their home in Johnson Co... More... $0 (04-15-2019 - KS)


Gordon Collins v. State of Maryland

MoreLaw Virtual Receptionists
Nosotros hablamos español



On November 2, 2017, Collins, his counsel, the prosecutor, and forty-five
prospective jurors appeared before the circuit ... More... $0 (04-15-2019 - )


State of New Jersey v. Ibnmauric Anthony, a/k/a Ibnmaurice Anthony and Ibnmaurice Rasha Anthony




T... More... $0 (04-14-2019 - NJ)


State of West Virginia v. Joe Roger Lane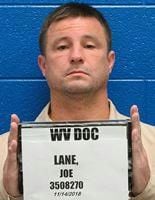 More... $0 (04-14-2019 - WV)


State of West Virginia v. Marcus Stephen Sanders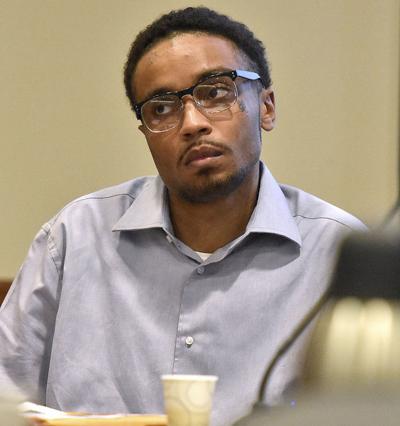 The petitioner and his co-defendant, Deshaun Evans, arranged a drug deal with 2
Josh Palmer, who was going to... More... $0 (04-14-2019 - WV)


Rashad Lamar Thompson v. State of Indiana
More... $0 (04-14-2019 - IN)


Joseph M. Hawk v. State of Indiana



MoreLaw Virtual Receptionists
Nosotros hablamos español








In December 2016, Hawk was serving time in community corrections following
two drug-related conv... More... $0 (04-13-2019 - IN)


STATE OF OHIO v. JAMES DEAN MCMASTERS




On June 7, 2017, two intruders were shot dur... More... $0 (04-11-2019 - OH)


STATE OF OHIO v. ZAKARY D. YEAGER




Appellant's convictions are predicated ... More... $0 (04-11-2019 - OH)


United States of America v. Latroy Leon Burris





Defendant-Appellant Latroy Leon Burris pleaded guilty to being a felon in possession of a firearm and was sentenced under the Armed Career Criminal Act (ACCA), which provides for an increased sentence if the defendant has... More... $0 (04-10-2019 - TX)


State of Ohio v. Rickey Eugene Moore




In February 2017, appellant was indicted in... More... $0 (04-10-2019 - OH)


State of Ohio v. Joshua Short




Short pleaded no contest to one count of bu... More... $0 (04-10-2019 - OH)


State of Ohio v. Eric Reed




On December 18, 2014, appellant was indicte... More... $0 (04-10-2019 - OH)


STATE OF OHIO v. TONY L. BEVERLY




On May 22, 2018, Beverly and a juvenile acquaintance stole two packs
of cigarettes and a package of candy from a tractor in West Mansfield, Ohio. (Doc.
No. 25). That same day, Beverly and the juvenile associate broke into a c... More... $0 (04-09-2019 - OH)


Next Page