Board of Education Law
Sierra Club v. County of Fresno, Friant Ranch, L.P., Real Party in Interest



We granted review to determine whether an
Environmental Impact Report (EIR), issued as part of a master
plan to develop a partial retirement c... More... $0 (12-25-2018 - CA)


United States of America v. Vielka Maritza McFarlane





Los Angeles, CA - Charter School Founder and CEO Agrees to Plead Guilty in Scheme to Misappropriate Approximately $2.5 Million of Public Education Funds

The founder and former chief executive officer of Celerity Educationa... More... $0 (12-24-2018 - CA)


Jeremy Howard v. Anthony Goldbloom



In this action, plaintiff Jeremy Howard alleges that Kaggle's chief executive
officer (CEO), Anthony Goldbloom, three other members of its board o... More... $0 (12-24-2018 - CA)


STATE OF OHIO v. WILLIS SMITH




On October 31, 2014, a jury convicted Appellant on the sole charged
offense of gross sexual imposition, a felony of the third degree in violation of R.C.
2907.05(B), (C)(2). On November 6, 2014, the trial court sentenced Appel... More... $0 (12-23-2018 - OH)


Summerhill Winchester, LLC v. Campbell Union School District



Appellants Campbell Union School District (CUSD) and Campbell Union School
District Governing Board (the Board) appeal from the trial court's inva... More... $0 (12-23-2018 - CA)


In the Matter of the Adoption of BABY BOY F.



His biological parents, M.F. and William, began dating in May 2016 after meeting at their mutual workplace. Wi... More... $0 (12-22-2018 - KS)


UNITED STATES OF AMERICA v. ALBERTO SOSTRE-CINTRÓN




We recount the facts pertinent to Sostre's appeal "in
the light most favorable to the verdict." United States v. Díaz
Rosado, 857 F.3d 116, 121 (1st Cir. 2017).
A psychiatrist named Dr. Luis Escabí-Pérez became well More... $0 (12-21-2018 - PR)


STATE OF KANSAS v. DERRICK L. STUART




Stuart pled guilty to distribution of 5.27 grams of marijuana in May 2017. A ... More... $0 (12-21-2018 - KS)


United States of America v. Georffrey Rotich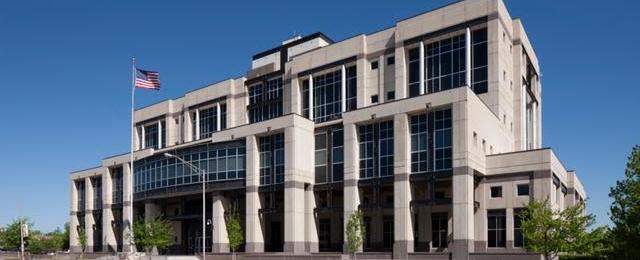 Kansas City, KS - Former Tax Return Preparer Pleads Guilty to Tax and Bankruptcy Fraud

Geoffrey Rotich pleaded guilty to aiding and assisting in the preparation of a false income tax return and making a false bankruptcy declaration, announced Principal Deputy ... More... $0 (12-21-2018 - KS)


Davide M. Carbone v. Cable New Network, Inc.





This interlocutory appeal requires us to decide whether the motion-to-strike procedure of the Georgia anti-SLAPP (Strategic Lawsuits Against Public Participation) statute, O.C.G.A. § 9-11-11.1, applies in federal court. ... More... $0 (12-21-2018 - GA)


Doris Freyre v. Chad Chronister





This interlocutory appeal asks us to determine whether the Hillsborough County Sheriff's Office ("HCSO"), in conducting child-protective investigations under a grant agreement with the Florida Department of Children and ... More... $0 (12-21-2018 - FL)


Joan E. Friedenberg v. School Board of Palm Beach County





A suspicionless search by the government is presumptively unconstitutional. So goes the basic hornbook law of the Fourth Amendment. The details are a bit more complex. Suspicionless searches are permissible in a narrow b... More... $0 (12-21-2018 - FL)


Summerhill Winchester, LLC v. Campbell Union School District
Appellants Campbell Union School District (CUSD) and Campbell Union School
District Governing Board (the Board) appeal from the trial court's invalidation of the
Board's 2012 resolution enacting a fee on new residential development under Education
Code section 17620. CUSD and the Board contend that the trial court could not
invalidate the Board's resolution and order that responden... More...

$0 (12-21-2018 - CA)


STATE OF KANSAS v. STEVAN ALEX RANES




In May 2017, Ranes, then 17 years old, was charged as an adult with premedita... More... $0 (12-20-2018 - KS)


STATE OF KANSAS v. CHRISTOPHER MICHAEL PARTRIDGE
Aggravated endangering a child




At the jury trial, the following facts were pr... More... $0 (12-20-2018 - KS)


State of Tennessee v. Coray Eugene Knight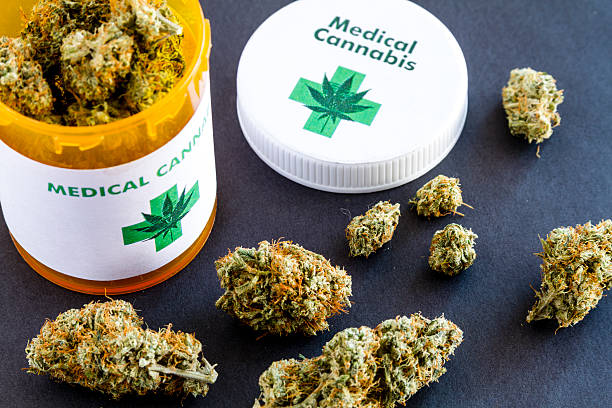 Sooner Cannabis Consultants


Click Here For... More... $0 (12-20-2018 - TN)


United States of America v. John Arnold Shelley




Oklahoma City, OK - Former Bank President Sentenced to Prison and Ordered to Pay $137 Million

JOHN ARNOLD SHELLEY, 68, of Oklahoma City, was sentenced to four years in federal prison for making a false statement to the Federal Deposit Insurance Corporation. He has also ... More... $0 (12-20-2018 - OK)


STATE OF NEBRASKA V. DANIEL A. MEINTS, SR.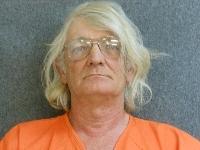 The State charged Meints with four counts of violating § 16-623(A) of the Beatrice City Code. That provision of ... More... $0 (12-19-2018 - NE)


Kristen Biel v. St. James School






Plaintiff Kristin Biel was fired from her fifth grade teaching position at St. James Catholic School after she told her employer that she had breast cancer and would need to miss work to undergo chemotherapy. She now appeals ... More... $0 (12-18-2018 - CA)


HANE ALLEN VANDERPOOL v. THE STATE OF OKLAHOMA





Appellant shot and killed Blaine Wells shortly... More... $0 (12-18-2018 - OK)


Patrick Joseph Wakeman v. Commonwealth of Virginia
Edinburg man sentenced to life imprisonment in rape case




"Under well-settled principles of appellate review, we consider t... More... $0 (12-18-2018 - VA)


United States of America v. Michael A. Basile




Lincoln, NE - Omaha Man Sentenced for Embezzlement of Government Funds

Michael A. Basile, 62, was sentenced on December 6, 2018, in Omaha, Nebraska, by United States District Judge Robert F. Rossiter, Jr., for the crime of embezzlement of Government funds. Judge Ros... More... $0 (12-18-2018 - NE)


State of Oklahoma v. Deontay Marquis Marsalis

Legal Suites and Virtual Offices In Downtown Tulsa
624 South Denver
918-398-5678 or Pat@morelaw.com


More... $0 (12-17-2018 - OK)


State of Oklahoma v. Jacob Ryan Mercantois, a/k/a Jacob Ryan Mercatoris, Kobe Allen Scoot and Beau Tyler Mercantoris



Tulsa, OK - The State of Oklahoma charged Jacob Ryan Mercantois, a/k/a Jacob Ryan Mercatoris, Kobe A... More... $0 (12-17-2018 - OK)


State of Oklahoma v. Odell Carl Stokes
MoreLaw Suites - Legal Suites and Virtual Offices
The Best Places In Downtown Tulsa To Practice Law
406 South Boulder and 625 South Denver - 918-582-3993



More... $0 (12-17-2018 - OK)


Next Page