Board of Education Law
Anmarie Calgaro v. St. Louis County, et al.





Anmarie Calgaro sued several parties alleging violations of her parental rights
over one of her minor children under the Due Process Clause of the Fourteenth
Amendment. The district court1 granted the defendants' dispositive motions and
dismissed the complaint with pre... More... $0 (03-25-2019 - MN)


R.F. v. Cecil County Public Schools and D'Ette W. Devine





R.F., an elementary school student with a disability, and her parents (collectively "Appellants") challenge the district court's decision to affirm the determination of a Maryland Administrative Law Judge (an "ALJ") that Cecil County Public Schools ("CCPS") pro... More... $0 (03-25-2019 - MD)


Bruce A. Vance et al. v. State of Ohio




On June 26, 2015, appellants, Bruce A. Vance, G. Fredrick Pierce-Ruhland, and the Joseph K. Blystone T... More... $0 (03-24-2019 - OH)


Shyriaa Henderson v. United Student Aid Funds, Inc. d/b/a USA Funds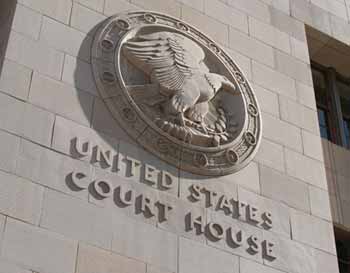 Shyriaa Henderson appeals the district's order granting summary judgment in favor of Defendant-Appellee United Student Aids Funds, Inc. (USA Funds). The district court incorrectly held that a reasonable jury could not hold USA Funds vicariously ... More... $0 (03-24-2019 - CA)


Michelle Valent v. Commissioners, Social Security Administration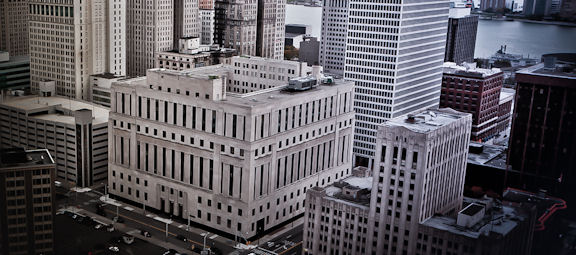 The Commissioner of Social Security imposed an assessment of $51,410 and a civil monetary penalty of $75,000 on petitioner Michelle Valent after the Social Security Administration found that Valent failed to disclose that she had engaged in paid work activity while receiving Social Security ... More... $0 (03-23-2019 - MI)


Corrie Nelson v. USAble Mutual Insurance Company, d/b/a Arkansas Blue Cross and Blue Shield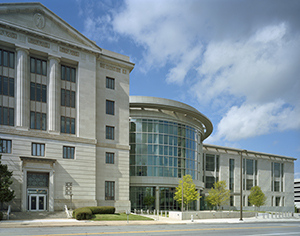 Plaintiff Corrie Nelson appeals the district court's1 grant of summary judgment
against her 42 U.S.C. § 1981 race-discrimination claim. Having jurisdiction under
28 U.S.C. § 1291, we affirm.
I. Background
Nelson, an African-American woman, began working at Arkansas Bl... More... $0 (03-22-2019 - AR)


Teresa Buchanan v. F. King Alexander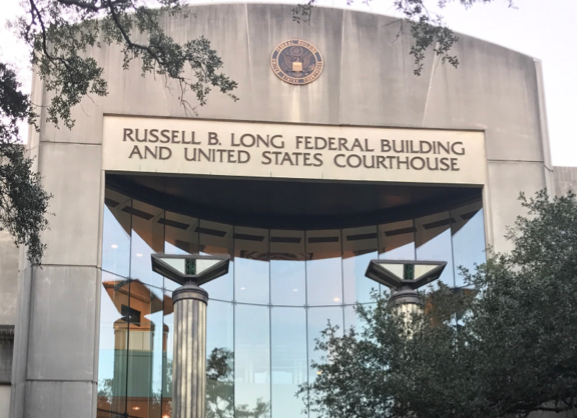 Plaintiff-Appellant Dr. Teresa Buchanan ("Dr. Buchanan") was fired from her tenured professorship by the Board of Supervisors ("the Board") of Louisiana State University and Agricultural and Mechanical College ("LSU") in June 2015. In January 2016, Dr. Buchanan filed the instant lawsui... More... $0 (03-22-2019 - LA)


STATE OF OHIO vs. DARNELL WHITFIELD




In August 2017, Whitfield was indicted and charged with two counts of rape, one
count of gross sexual imposition ("GSI") and kidnapping with a sexual motivation specification.1
The charges stemmed from the DNA testing of a ra... More... $0 (03-22-2019 - OH)


STATE OF OHIO v. KIECHAUN NEWELL




In 2016, Newell was charged with two counts of aggravated murder,
one count of murder, two counts of kidnapping, two counts of felonious assault, one
count of discharge of a firearm on prohibited premises, one count of tamperin... More... $0 (03-22-2019 - OH)


Tim P. Brundle v. Wilmington Trust, N.A.




After owners of a closely held corporation sold the company to its Employee Stock Ownership Plan ("ESOP"), a participant in the ESOP brought this action. The participant contended that the trustee chosen for the ESOP by the corporation breached its fiduciary duties to the ESOP and overpaid ... More... $0 (03-22-2019 - VA)


Jacqueline Lewis v. City of Union City, Georgia





Faced with a defendant's motion for summary judgment, a plaintiff asserting an intentional-discrimination claim under Title VII of the Civil Rights Act of 1964, the Equal Protection Clause, or 42 U.S.C. § 1981 must make ... More... $0 (03-21-2019 - GA)


United States of America v. Michael Dalton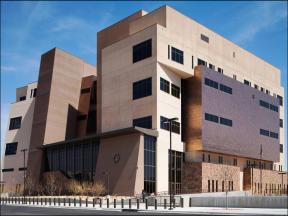 In 2017, Michael Dalton was convicted by a jury of being a felon in possession
of a firearm in violation of 18 U.S.C. §§ 922(g)(1) and 924(e). Dalton challenges his
conviction on several evidentiary grounds. We agree with only one of Dalton's
arguments—that the distri... More... $0 (03-21-2019 - NM)


STATE OF OHIO vs. TROY PARKS




The victim, A.D., is the 12-year-old stepdaughter of Parks. In September 2017,
Parks asked A.D. to come into the bedroom that he and A.D.'s mom, S.D., shared. A.D.
testified that S.D. was asleep on one side of the bed. (Tr.... More... $0 (03-21-2019 - OH)


United States of America v. Nathaniel Carr





Concord, NH - Concord Man Sentenced To 63 Months For Unlawfully Possessing Firearms And Ammunition

Nathaniel Carr, 25, of Concord, was sentenced to 63 months in federal prison for unlawfully possessing firearms and ammunition.

According to court docu... More... $0 (03-21-2019 - NH)


Paul Tooly v. John F. Schwaller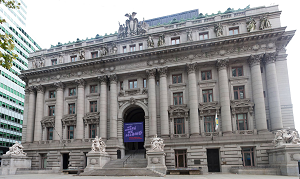 2 On December 23, 2013, Paul Tooly sued the State University of New York at
3 Potsdam ("SUNY"); Mary Dolan, Director of Human Resources at SUNY; and
4 John Schwaller, then‐President of SUNY. Tooly claimed, inter alia, that the
5 defendants violated his p... More... $0 (03-21-2019 - NY)


Retired Oakland Police Officers Association v. Oakland Police and Fire Retirement System
The Oakland Police and Fire Retirement System (retirement system), the
retirement system board, and the City of Oakland appeal a judgment granting a writ of
mandate in favor of the Retired Oakland Police Officers Association, along with several
system members and beneficiaries (collectively, the association) directing that master
police officer-terrorism pay (MPO pay) be included i... More...

$0 (03-21-2019 - CA)


STATE OF TENNESSEE v. CHRISTOPHER DESMOND SIMPSON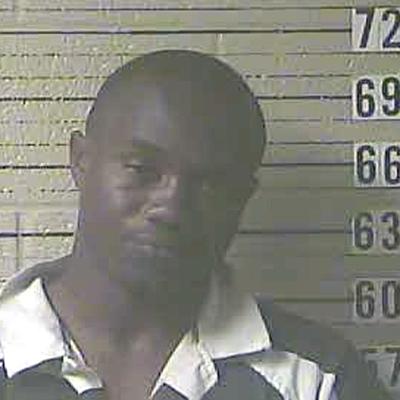 This case arises from the June 21, 2014 killing of Michelle Robinson in a remote area of Lawrence County. The De... More... $0 (03-20-2019 - TN)


Columbus Light & Water Department v. Mississippi Department of Employment Security



Teresa Darby (Darby) was employed by Columbus LW beginning in May 2010.
Darby worked for Columbus LW as a payroll clerk with the added duty of assisting as a... More... $0 (03-20-2019 - MS)


James Alvin Jarvis v. Todd Henry Jarvis
Appellant Jarvis Properties is a limited partnership that owns a two-acre parcel of
land. Its two general partners—appellant Todd Henry Jarvis and respondent James Alvin
Jarvis (brothers)—each own a 50 percent interest in the partnership, which is less than the
majority consent required to act on behalf of the partnership (Corp. Code, § 15904.06,
subd. (a)). The general partners ca... More...

$0 (03-20-2019 - CA)


United States of America v. Sirous Asgari





In 2012, federal agents learned that Iranian scientist Sirous Asgari was working on cutting-edge metallurgy research at Case Western Reserve University in Cleveland, Ohio. The government suspected that Asgari had lied on his visa application and had transmi... More... $0 (03-19-2019 - OH)


William Baker vs. The State of Florida




As part of an undercover investigation, agents of The Department of
Homeland Security (DHS) placed a Florida Keys Craigslist ad that read as follows:
Caution just met up with fun Key West mom who had an ad called taboo family playtime... More... $0 (03-19-2019 - FL)


Bruce Boyer v. Ventura County
To be elected county sheriff, a person must meet certain
law-enforcement experience and education requirements set forth
in Government Code, section 24004.3. Bruce Boyer has no law
enforcement experience. He filed a petition for writ of mandate
to compel respondents, Ventura County, Ventura County Board
of Supervisors, and Ventura County Clerk Mark Lunn to put him
on the Ju... More...

$0 (03-19-2019 - CA)


STATE OF NEBRASKA V. JOEL J. CARMENATES



In October 2017, the State charged Carmenates by information with one count of theft by deception (over $1,50... More... $0 (03-18-2019 - NE)


Tessa Farmer and Sara Weckhorst v. Kansas State University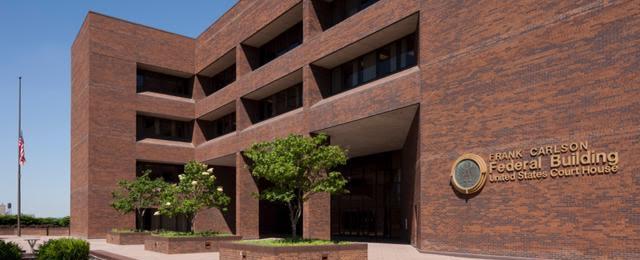 Congress, through Title IX, bans discrimination on the basis of sex in
education programs receiving federal funding. Plaintiffs, two students at Kansas
State University ("KSU"), allege that KSU, a recipient of federal educational funds,
vi... More... $0 (03-18-2019 - KS)


Zoe Spencer v. Virginia States University; Keith T. Miller





Dr. Zoe Spencer, a sociology professor at Virginia State University, sued the University under the Equal Pay Act and Title VII for paying her less than two male professors, allegedly because she is a woman.
Spencer earned about $70,000 per year—a median salary when compared to the ... More... $0 (03-18-2019 - VA)


Next Page