Bankruptcy Law
In re: Earl Benard Blasingame





Church Joint Venture ("CJV") appeals the bankruptcy court's decision determining that a lawsuit had inconsequential value to the bankruptcy estate and allowing the Trustee, Edward Montedonico, ("the Trustee") to abandon the lawsuit. The Blasingames1 filed a cross appeal of a p... More... $0 (04-15-2019 - TN)


Gold Forever Music, Inc. v. United States of America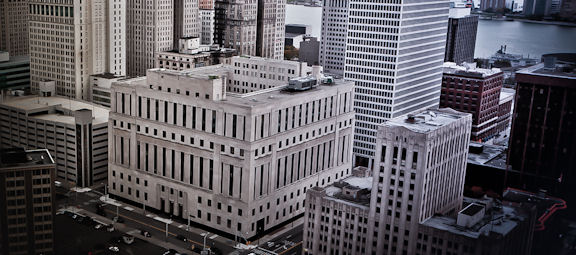 The statute of limitations for a wrongful levy action cannot begin until there has been a levy that attaches to the property at issue. In this case, notices of levy in 2012 did not constitute levies on royalties generated after the notices were served. For the reasons set forth below, the st... More... $0 (04-10-2019 - MI)


United States of America v. Kenneth Paul Ferreyro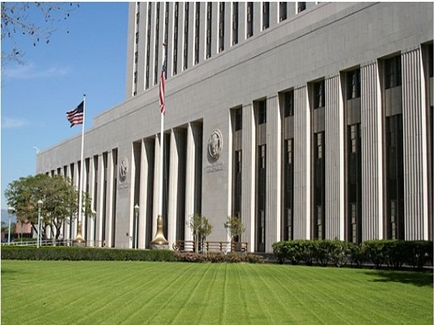 Los Angeles, CA - Unlicensed Lawyer Found Guilty of Federal Fraud and Tax Offenses for Bilking 'Clients' and Claiming Illegal Tax Refunds

A Pasadena man who falsely claimed to be a licensed attorney was remanded into c... More... $0 (04-08-2019 - CA)


Michael Germain v. US Bank National Association




In 2005, Plaintiff-Appellant Michael Germain ("Germain") executed a deed of trust in favor of Morgan Stanley to refinance his home loan. Defendant-Appellee Ocwen Loan Servicing, LLC ("Ocwen") began servicing his loan in 2012. ... More... $0 (04-03-2019 - TX)


Justo Armando Jiminez v. The State of Texas



On February 9, 2016, the trial court placed appellant on community
supervision, subject to certain conditions. On March 27, 2017, the State filed a
motion to ... More... $0 (04-03-2019 - TX)


William A. Valls v. Allstate Insurance Company





This appeal arises from the multitude of lawsuits filed by
Connecticut homeowners whose basement walls were likely
constructed with defective concrete manufactured by the now‐defunct
J.J. Mottes Company—the so‐called "crumbling concrete cases."
Plaint... More... $0 (04-02-2019 - CT)


Federal Trade Commission v. Office Depot, Inc., at al.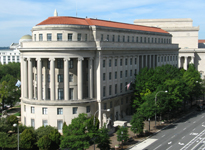 Washington, DC - Office Depot and Tech Support Firm Will Pay $35 Million to Settle FTC Allegations That They Tricked Consumers into Buying Costly Computer Repair Services

Office Depot, Inc. and a California-based tech support software provider have agreed... More... $0 (03-30-2019 - )


United States of America v. Mary Carol S. Johnson, et al.





The three consolidated appeals currently before this court involve an action
brought by the Government to collect unpaid federal estate taxes. In Appeal No.
17-4083, the Government appeals from the district court's determination that its
state-law c... More... $0 (03-29-2019 - UT)


NATIONS FINANCIAL, LLC, and JOHN SIGG v. MARK SEVART and DINA MORRISON




To understand the facts in this case, one must become familiar with multiple lawsuits going on as far back as 2001. In the first case, Linda Sigg filed for divorce from her husband, John Sigg, in... More... $0 (03-25-2019 - KS)


United States of America v. Geraldo Colon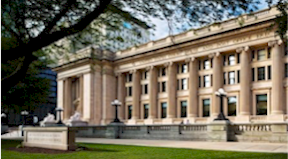 Geraldo Colon used his Indianapolis
furniture store and a related business as a front to hide his
more lucrative enterprise: buying large quantities of cocaine
and heroin from Arizona and reselling the drugs to local dealers
in Indiana. For his role as a middleman i... More... $0 (03-23-2019 - IN)


In Re: Elena Hernandez




When Elena Hernandez filed a voluntary Chapter 7 bankruptcy petition in December 2016, she reported one sizable asset: a pending workers' compensa-tion claim valued at $31,000. To place that claim beyond the reach of credit... More... $0 (03-18-2019 - IL)


United States of America v. Michael Jay Jackson




Harrisburg, PA - Hershey Man Sentenced To More Than 12 Years In Prison On Bankruptcy Fraud And Loan Fraud Charges

Michael Jay Jackson, age 59, formerly of Hershey, Pennsylvania, was sentenced to 145 months' imprisonment and three years' supervised... More... $0 (03-13-2019 - PA)


Jatera Corporation; Esther Randal Moore v. US Bank National Association





At issue in this diversity action is whether Texas law provides a detrimental-reliance exception to a lender's right to unilaterally withdraw a notice of acceleration; and, if so, whether Jatera Corporation and Esther Ran... More... $0 (03-08-2019 - TX)


Kevin M. Gibson v. The State of Texas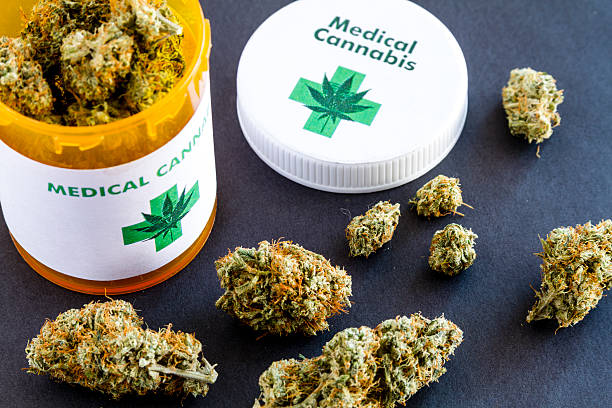 Sooner Cannabis Consultants


Click Here For... More... $0 (03-06-2019 - TX)


In re: Jerry Wayne Oakes, et al.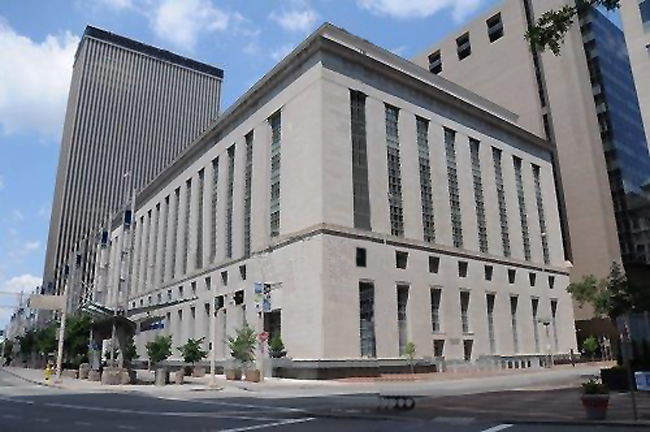 The Bankruptcy Code provides trustees with numerous strongarm powers, including avoidance powers, that allow trustees to succeed to the rights of a judicial lien holder, execution creditor, and bona fide purchaser of real property. In 2013, the Ohio legislature enacted legislation which of... More... $0 (03-06-2019 - OH)


FAIRFAX PORTFOLIO, L.L.C., Appellant v. CAROJOTO, L.L.C., ROSANA PRIVITERA BIONDO, ANTHONY L. PRIVITERA II, and CARL PRIVITERA



Fairfax owned property in Wyandotte County, subject to debt evidenced by a promissory note (Note) that was secured by a mortgage on the real estate (M... More... $0 (03-05-2019 - KS)


United States v. Vanguard Healthcare, LLC, et al.




Nashville, TN - Vanguard Healthcare Agrees to Resolve Federal and State False Claims Act Liability

Settlement by Nursing Home Chain is Largest Worthless Services Resolution in Tennessee's History

The Department of Justice announced that Brentwood, T... More... $18100000 (02-28-2019 - TN)


United States of America v. Donte Island




In this appeal, we determine whether a defendant can count toward the service of his supervised release term a period
3
of time he is fugitive, that is, absent from the court's supervision. The statutory provisions governing supervised release do not contain plain language—or ... More... $0 (02-26-2019 - PA)


Mary Barbato v. Greystone Alliance, LLC




The Fair Debt Collection Practices Act ("FDCPA") protects consumers from abusive, deceptive, or otherwise unfair debt collection practices. 15 U.S.C. § 1692(a). It applies to "debt collectors," defined alternatively as those engaged "in any business the principal purpose of which ... More... $0 (02-24-2019 - PA)


United States of America v. Nikolay Tantchev Chogsom




After a six-day trial involving
twenty-nine witnesses, a federal jury convicted Nikolay
Tantchev of exporting and attempting to export stolen cars,
submitting false documents to customs officials, and structurin... More... $0 (02-22-2019 - IL)


In Re: Paul H. Titus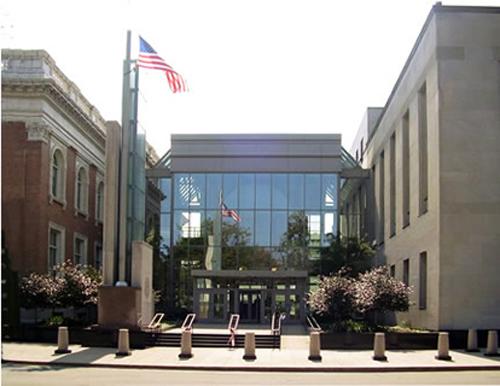 When his old law firm broke its lease, attorney Paul
Titus was on the hook for millions of dollars in unpaid
commercial rent. The landlord tried to recover the rent by
targeting the wages Mr. Titus was earning at his new ... More... $0 (02-20-2019 - PA)


In Re: Alpha Natural Resources
Richmond, VA - U.S. Trustee Program Reaches $15 million Settlement with McKinsey & Company to Remedy Inadequate Disclosures in Bankruptcy Cases
Settlement Addresses Deficiencies and Possible Conflicts Relating to McKinsey's Retention in Bankruptcy Cases

The Department of Justice's U.S. Trustee Program (USTP) has entered into a multi-district settlement agreement with global consulting... More...

$0 (02-19-2019 - VA)


Robert Sturm v. Todd Andrew Moyer
The question presented in this case is one of first impression:
Assuming fraudulent intent, can the Uniform Voidable Transactions
2
Act (Civ. Code, § 3439 et seq., formerly known as the Uniform
Fraudulent Transfer Act, or UFTA)1 apply to a premarital agreement in
which the prospective spouses agree that upon marriage each spouse's
earnings, income, and other property acquir... More...

$0 (02-17-2019 - CA)


United States of America v. Scott Valente




23 Scott Valente ("Valente") appeals from the district court's amended
24 judgment of conviction entered on July 21, 2017. He contends that his sentence was
25 procedurally and substantively unreasonable and that the district court lacked
26 authority to impose the am... More... $0 (02-15-2019 - NY)


Lehman XS Trust v. Greenpoint Mortgage Funding, Inc.




In 2006, Lehman, not a party to this appeal, purchased aggregated pools of 
residen... More... $0 (02-12-2019 - NY)


Next Page