Bad Faith Law
Charles Payan v. United Parcel Services; Charles Martinez
Charles Payan appeals the district court's grant of summary judgment in favor of
United Parcel Service ("UPS") in relation to his claims for racial discrimination and
retaliation arising under Title VII and 42 U.S.C. § 1981, as well as his state law claims
for breach of contract and breach of the covenant of good faith and fair dealing.
Exercising jurisdiction pursuant to 28 U.S.C.... More...

$0 (10-10-2018 - UT)


John Doe v. University of Southern California
The superior court granted former University of Southern
California student John Doe's petition for writ of administrative
mandamus and ordered USC's Office of Student Judicial Affairs
and Community Standards (SJACS) to vacate its decision to
discipline Doe for violating the university's academic integrity
standards. On appeal USC1
contends the superior court erred in
c... More...

$0 (10-10-2018 - CA)


KEITH LUMRY v. STATE OF KANSAS, KANSAS BUREAU OF INVESTIGATION, and ROBERT BLECHA




_

The facts here have already been summarized in both the prior Court of Appeals decision, Lumry v. State, 49 Kan. App. 2d 27... More... $0 (10-09-2018 - KS)


STATE OF KANSAS v. JENNIFER S. GUERRERO






Guerrero worked at the Lawrence, Kansas, Chick-fil-A restaurant owned by Denise Martinek. Elizabeth McCollom was... More... $0 (10-09-2018 - KS)


STATE OF KANSAS v. AWNTERIO DWAN LOWERY





In the afternoon of May 24, 2014, Ray and Davenport-Ray were married at Faith Temple Church in Topeka, Kansas. A rece... More... $0 (10-09-2018 - KS)


United States of America v. Gabriel Elijah Kane Arkinson and Jamie Nicole Milsten
Helena, MT - Federal jury in Helena convicts two in home invasion case




Morelaw Internet Marketing
Free and Value Added Legal Services Marketing

<... More... $0 (10-09-2018 - MT)


Jackpot Harvesting Company, Inc. v. The Superior Court of Monterey County, Jose Roberto Lainez
Labor Code section 226.2,1 which became effective January 1, 2016, addresses the
manner in which piece-rate employees are to be compensated for rest and recovery
periods and other nonproductive time on the job (collectively, rest/NP time).
Subdivision (b) of the statute (hereafter section 226.2(b)) provides a safe harbor for an
employer that, prior to 2016, failed to properly compe... More...

$0 (10-09-2018 - CA)


STATE OF KANSAS v. MARTIN K. MILLER





The morning of July 28, 2004, Miller called police to report that he had found his wife dead in their bedroom. He con... More... $0 (10-08-2018 - KS)


Klein v. Cadian Capital Mgmt., LP




Section 16(b) of the Securities Exchange Act requires corporate insiders, 11
including owners of more than ten p... More... $0 (10-08-2018 - NY)


Timothy Vanderberg v. Petco Animal Supplies Store, Inc., d/b/a Pet Food Warehouse and Petco
The rules governing litigation in federal courts ensure fair and orderly
proceedings free from prejudicial surprises. All litigants must disclose the identity
of any expert witnesses they plan to use and, for non-retained experts such as treating
physicians, they must disclose the subject matter and a summary of the facts and
opinions to which the expert is expected to testify (abs... More...

$0 (10-08-2018 - IL)


State of Tennessee v. Shawn Nelson Smoot




This appeal arises as the result of the victim's death on October 15, 2011. The evening of October 14, 2011, the victim left her car in the parking lot of Altruda's Restaurant in Knoxville, Tennessee and spent the nigh... More... $0 (10-06-2018 - TN)


STATE OF OHIO - vs - DUSTIN LAWRENCE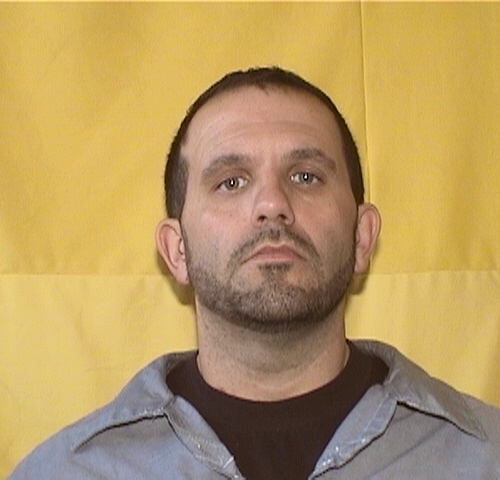 Appellant, Dustin Lawrence, appeals his conviction for domestic violence,
gross sexual imposition, and three counts of rape. Counsel appointed to represent
Lawrence in this appeal filed a brief pursuant to Anders v. California, 386 U.S. 738, 87 S.Ct.
... More... $0 (10-05-2018 - OH)


STATE OF OHIO vs. MICHAEL McQUEEN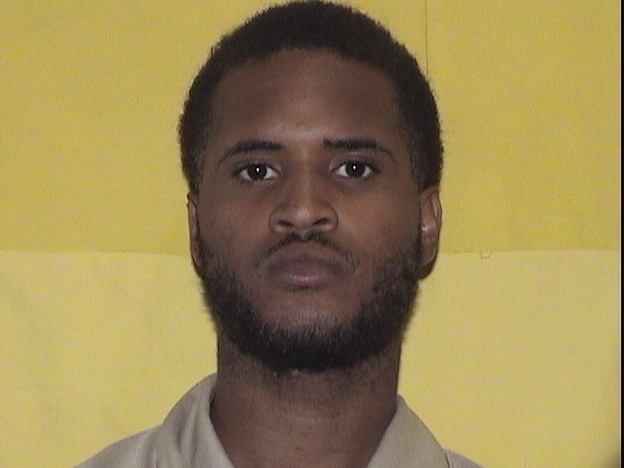 McQueen was charged with one count of having weapons while under
disability, a third-degree felony, in violation of R.C. 2923.13(A)(2); one count of
improperly handling firearms in a motor vehicle, a fourth-degree felony, in violation of
R.C. 2923.16(... More... $0 (10-05-2018 - OH)


STATE OF OHIO vs. LORENZO WALKER




On May 11, 2016, Backus and Jerdon Louiso were working as
"spotters" for a towing company. Their job was to drive around in search of vehicles
that were to be repossessed. While traveling in Backus's vehicle and looking for a
particular car in Spring... More... $0 (10-04-2018 - OH)


Alex Cheveldave v. Tri Palms Unified Owners Association
Tri Palms Unified Owners Association (the Association) is a group of
homeowners in the Tri-Palms Estates.
There is a recreation facility adjacent to the TriPalms
Estates, and homeowners pay a fee for that recreation facility. In 2014, in
bankruptcy proceedings, Kort & Scott Financial Group, LLC (K&S) was the successful
bidder on the recreation facility. The Association entered... More...

$0 (10-04-2018 - CA)


CONNIE WATKINS AND RICHARD WATKINS V. ARKANSAS DEPARTMENT OF AGRICULTURE





Nearly twenty years ago, appellants and PLWC first clashed regarding the method in
which PLWC was trimming trees on appellants' property during its power-line
maintenance. The dispute escalated in 2006. It was then that PLWC commissioned More... $0 (10-03-2018 - AR)


Michael Sauers v. Borough of Nesquehoning





This case arises out of a tragic car accident that injured Michael Sauers and killed his wife. The crash resulted from the criminally reckless driving of police officer Stephen Homanko. Sauers later brought this suit against Homanko and ot... More... $0 (10-03-2018 - )


Valentin Tapia v. Blch 3rd Ave, LLC d/b/a Brick Lane Curry House





14 Plaintiffs‐Appellants Valentin Tapia, Romulo Ricano Balderas, and Eufemia
15 Castillo (collectively, "Appellants") are former employees of Brick Lane Curry
16 House, a Manhattan restaurant. The res... More... $0 (10-03-2018 - NY)


Manny Villanueva v. Fidelity National Title Company
In their first appeal (case No. H041870), both plaintiff Manny Villanueva,
individually and as class representative, and defendant Fidelity National Title Company
(Fidelity) appeal from a judgment following a bench trial in this class action lawsuit
alleging violations of the Unfair Competition Law (UCL) (Bus. & Prof. Code, §§ 17200
et seq.). Villanueva and the class (jointly Plain... More...

$0 (10-03-2018 - CA)


STATE OF KANSAS v. JOURDAN MICKEL HUNT








Jourdan Mickel Hunt appeals his convictions of one count of second-degree intentional murder and two co... More... $0 (10-02-2018 - KS)


Kirk Elmer Broberg, Jr. V. The State of Wyoming





In the summer of 2015, Mr. Broberg lived with his first cousin, ML, her husband, and their children. On August 12, 2015, ML invited several people to their home for a bonfire, food, and drinks. Later in the evening, Mr... More... $0 (10-02-2018 - WY)


Richard L. Fowler v. Caliber Homes Loans, Inc.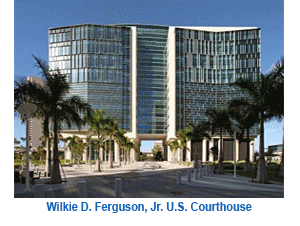 When an individual takes out a mortgage, he or she secures the loan with real property. To protect its security interest, lenders usually require borrowers to maintain hazard insurance in an amount that is at least equal to the loan's unpaid principal balance. Should a ... More... $0 (10-02-2018 - FL)


Andrea Gogel v. Kia Motors Manufacturing of Georgia, Inc.





Before she was fired in 2011, Andrea Gogel was the manager of the Team Relations Department of Kia Motors Manufacturing of Georgia, Inc., a subsidiary of the Korean Kia Motors Corporation. During her time at Kia, Ms. Gogel heard many complaints about how women and Americans were treat... More... $0 (10-02-2018 - GA)


Tapia v. Blch 3rd Ave LLC






Plaintiffs‐Appellants Valentin Tapia, Romulo Ricano Balderas, and Eufemia 14
Castillo (collectiv... More... $0 (10-01-2018 - NY)


Michael Green v. Life Insurance Company of North America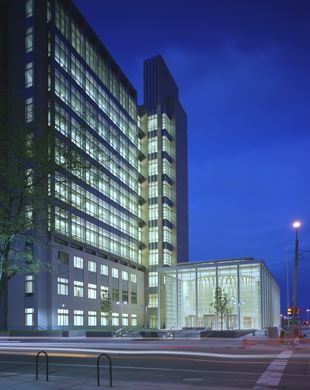 Michael Green brought this action against Life Insurance Company of North
America ("LINA"), alleging that LINA incorrectly denied his claim and his subsequent
appeals for long-term disability benefits under the Employee Retirement Income Security
Act of 1974 ("... More... $0 (10-01-2018 - CO)


Next Page