Bad Faith Law
United Grand Corporation v. Malibu Hillbillies, LLC, Cyrus Sanai, Objector and Appellant
This is the fifth and presumably final appeal in a lawsuit
which began in August 2014 as a garden variety commercial rent
dispute. In brief, Malibu Hillbillies LLC did not pay rent to its
landlord, appellant United Grand Corporation. United Grand
filed a civil action to recover the overdue rent from Malibu
Hillbillies and its guarantor, respondent Marcie Stollof.
Although a... More...

$0 (06-14-2019 - CA)


STATE OF OHIO v. MICHAEL HAZEL
MoreLaw Virtual ReceptionistsNever Miss Another New Client Call
... More... $0 (06-13-2019 - OH)


Marcus Ward Strong v. State of Tennessee

MoreLaw Virtual Receptionists
Never Miss Another New Client Call








Just after noon on July 19, 2012, the Petitioner, who was driving a 1989 Ford Mustang, and the victim, Kiley ... More... $0 (06-12-2019 - TN)


State of Tennessee v. Darrell Partin and Chanda Partin




The charges at issue came about as the result of an employment relationship "gone sour." TMR was operating as a limited liability company with four members, one of whom managed the operations. When the managing partner left... More... $0 (06-12-2019 - TN)


James Devon Brown a/k/a James D. Brown a/k/a James Brown v. State of Mississippi

MoreLaw Virtual Receptionists
Never Miss Another New Client Call








James Devon Brown lived with his girlfriend, Lamonica Bodie, at her home in
Gautier, Mississippi. He was... More... $0 (06-11-2019 - MS)


Christopher Ross v. County of Riverside
Christopher Ross appeals from a summary judgment granted in favor of the
County of Riverside on Ross's claims for violation of Labor Code section 1102.5 and for
2
violation of the provisions in the Fair Employment and Housing Act (Gov. Code, § 12900
et seq.; FEHA) prohibiting disability discrimination, failure to reasonably accommodate,
failure to engage in the interactive pro... More...

$0 (06-11-2019 - CA)


Jamichael S. Tribue vs State of Florida
MoreLaw Virtual ReceptionistsOur Team Will Answer Your Phone When You Cannot
More... $0 (06-10-2019 - FL)


Christopher Brady Parker v. State of Arkansas
More... $0 (06-09-2019 - AR)


Robin Rudisill v. California Coastal Commission, Xingyun, LLC
The trial court awarded sanctions in the form of attorney
fees against Real Parties in Interest Xingyun LLC (Xingyun), 422
Grand Blvd LLC (422 Grand), 424 Grand Blvd LLC (424 Grand),
and 426 Grand Blvd LLC (426 Grand) (collectively, Real Parties)
for filing a frivolous motion to strike under the anti-SLAPP
statute (Code Civ. Proc., § 425.16).1 The anti-SLAPP motion
concerne... More...

$0 (06-09-2019 - CA)


STATE OF MONTANA v. DAVID DEAN KURTZ
MoreLaw Virtual ReceptionistsA Receptionist for Less Than a Dollar an Hour
More... $0 (06-07-2019 - MT)


State of Ohio v. Jeremay Marquis Jones
MoreLaw Virtual ReceptionistsNo More Robo Calls With MoreLaw Receptionists
... More... $0 (06-06-2019 - OH)


STATE OF OHIO v. OLIVER FINKLEA




On the morning of December 5, 2017, a woman in the Kenmo... More... $0 (06-06-2019 - OH)


John Doe v. BlueCross BlueShield of Tennessee, Inc.




Treating similarly situated people differently goes to the heart of invidious discrimination. But treating differently situated people differently usually counts as equal justice under law. Today's case involves the second scenario in the context of an application of the antidiscri... More... $0 (06-04-2019 - TN)


Big Horn Coal Co. v. Sylvia Sadler, widow of o/b/o Edgar Sadler, deceased, et al.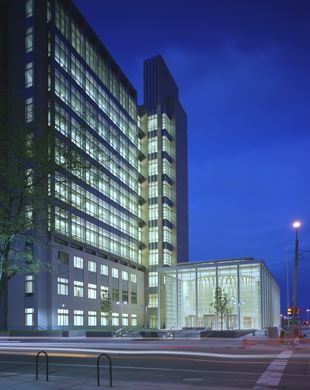 Big Horn Coal Company petitions this court to review the judgment of the
Department of Labor Benefits Review Board ("Board") awarding benefits to Edgar
Sadler, a then-living miner, under the Black Lung Benefits Act (BLBA or "the Act"),
30 U.S.C. §§ 901-944 (201... More... $0 (06-04-2019 - CO)


Arkady Berger v. Gary Varum
Plaintiff Arkady Berger sought to collect an underlying judgment against
defendant Gary Varum and his company, defendant Telesis Engineers, Inc. (jointly the
Varum defendants). Berger alleged the Varum defendants fraudulently transferred assets
to other defendants in an effort to avoid paying the judgment. While Berger's
enforcement action against the Varum defendants and defendant... More...

$0 (06-04-2019 - CA)


STEVEN ANTHONY STRAUB v. STATE OF ARKANSAS
MoreLaw Virtual ReceptionistsNever Miss Another New Client Call
... More... $0 (06-02-2019 - AR)


Alan Heimlich v. Shiraz M. Shivji
Code of Civil Procedure section 9981
creates an incentive
for settlement. It authorizes an award of costs to a party that
makes a pretrial settlement offer when the opponent rejects the
offer and obtains a lesser result at trial. (Martinez v. Brownco
Construction Co. (2013) 56 Cal.4th 1014, 1019.) In 1997, the
Legislature amended the statute to make the same incentive
a... More...

$0 (06-01-2019 - CA)


Xavier Nunez v. Nevell Group, Inc.
MoreLaw Virtual ReceptionistsA Receptionist for Less Than a Dollar an Hour



Nevell Group, Inc. (Nevell) filed a motion to compel arbitration of the
claims filed against it by former empl... More... $0 (05-30-2019 - CA)


State of Oklahoma ex rel. University of Oklahoma v. Purdue Pharma, L.P., et al.




Norman, OK - The State of Oklahoma sued Purdue Pharma, L.P. and others on fraud theories claiming that the defendants
fraudulently marketed opioid drugs that created an epidemic of addiction in Oklahoma and across the nation.

Attorney General Hunter Announces ... More... $270000000 (05-30-2019 - OK)


United States of America v. Thomas G. Thompson





Defendant-Appellant Thomas Thompson appeals the district court's denial of his motion to terminate his civil-contempt sanctions in accordance with 28 U.S.C. § 1826. Because we determine that Thompson's sanctions do not fall
>
No. 17-4264 United... More... $0 (05-29-2019 - OH)


Secretary of Labor v. Timberline South, LLC; Jim Payne




Defendant Timberline South, LLC (Timberline) is a timber-harvesting company that operates solely in Michigan, but uses logging and harvesting equipment and trucks that were

No. 18-1763 SOL v. Timberline South, et al. Page 2
manufactured outside of Michigan. The Secretary of Labor (t... More... $0 (05-29-2019 - MI)


Corey R. Faith v. State of Indiana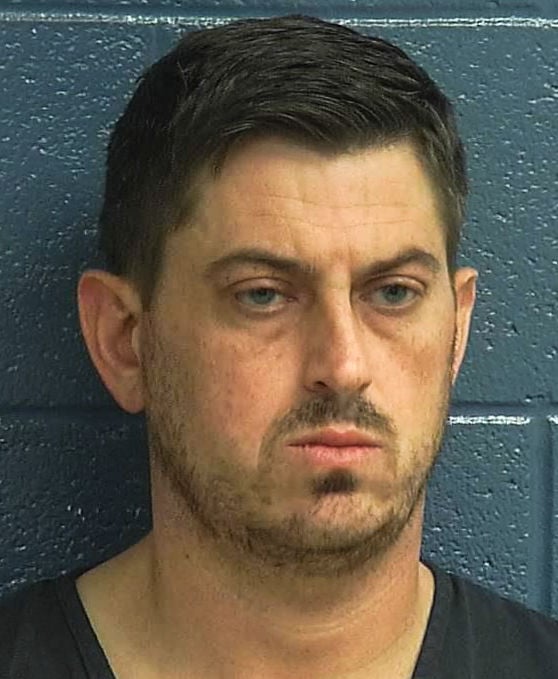 More... $0 (05-29-2019 - IN)


Xavier Nunez v. Nevell Group, Inc.
MoreLaw Virtual ReceptionistsA Receptionist for Less Than a Dollar an Hour



Nevell Group, Inc. (Nevell) filed a motion to compel arbitration of the
claims filed against it by former empl... More... $0 (05-29-2019 - CA)


Tobias Kahan v. City of Richmond
Tobias Kahan purchased property in Richmond, California at a foreclosure sale.
Shortly before the sale, the City of Richmond (City) had recorded a "special assessment"
lien against the property for unpaid garbage collection fees, pursuant to a municipal
ordinance. When Kahan later sold the property, he had to pay the delinquent garbage
fees as well as administrative charges and esc... More...

$0 (05-26-2019 - CA)


STATE OF OHIO - vs - AUSTIN TAYLOR BURKE

MoreLaw Virtual Receptionists
Never Miss Another New Client Call




On June 12, 2017, 22-year-old Kenneth Brandon Hayes Sample
("Brandon") was reported missing by his parents. That ... More... $0 (05-25-2019 - OH)


Next Page