Avoidable Consequence Law
STATE OF OHIO vs. RYAN VOGT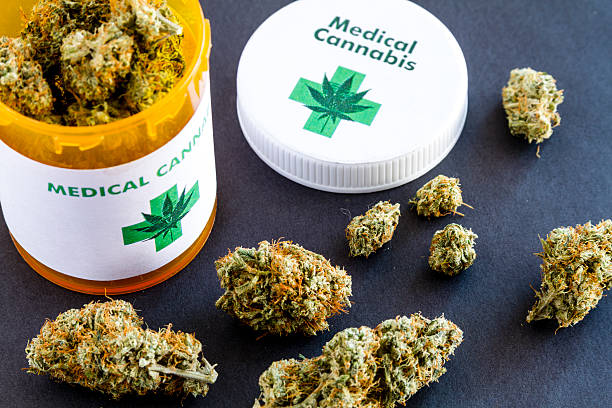 Sooner Cannabis Consultants


Click Here For... More... $0 (12-16-2018 - OH)


Jane Doe v. Michael DeWine, Ohio Attorney General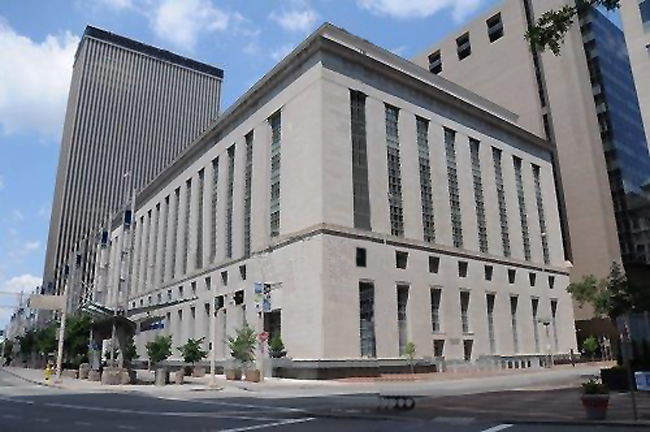 Defendants-Appellants Michael DeWine, Ohio Attorney General, and Tom Stickrath, Superintendent of the Ohio Bureau of Criminal Investigation, appeal the district-court judgment declaring that Ohio's sexual-offender registration and notification laws violate Plaintiff-Appellee Jane Doe'... More... $0 (12-16-2018 - OH)


STATE OF OHIO v. RICHARD OWENS




Defendant-appellant Richard Owens appeals his conviction for one count of
robbery (use of force), in violation of R.C. 2911.02(A)(3), a felony of the third degree; one
count of breaking and entering (unoccupied structure), in v... More... $0 (12-15-2018 - OH)


STATE OF OHIO vs. MARK PICKENS




Pickens was convicted of rape and aggravated murder upon evidence that
on June 2, 2009, two days after Noelle Washington had reported to police that Pickens
had raped her, he entered Washington's apartment and fatally shot her,... More... $0 (12-14-2018 - OH)


STATE OF NEBRASKA V. RICARDO C. JACKSON

On September 7, 2017, the State filed an information charging Jackson with four counts: (1) terroristic threats, a Class IIIA felony, pursuant to Neb. Rev. Stat. § 28-311.01 (Reissue 2016) (victim Norman Brew... More... $0 (12-13-2018 - NE)


STATE OF MISSOURI v. JOHN B. WRIGHT




Mr. Wright pleaded guilty to the misdemeanor offenses of stealing and resisting <... More... $0 (12-12-2018 - MO)


Derri Raye Lukasik v. The State of Texas



Lukasik was charged with intentionally depriving the Texas Department of Human
Services of electronic ben... More... $0 (12-12-2018 - TX)


John Gorman v. Rensselaer County





John Gorman appeals from a judgment of the United States District Court
for the Northern District of New York (Kahn, J.) dismissing his complaint on
summary judgment. Gorman brought this action under 42 U.S.C. § 1983,
alleging (inter alia) that the defendants (1)... More... $0 (12-12-2018 - NY)


Raymond Lumsden v. The State of Texas
Aggravated sexual assault
of a child, indecency with a child




Allison,2 who was almost nine years old at the time of the trial, testified that
after her mother Kelly started dati... More... $0 (12-10-2018 - TX)


Lavoy Woods v. The State of Texas




Woods is the father of Amy,1 the complainant in this case. He and Amy's mother, Mariah, married in November 2006, a month after Amy's birth, but separated
in late 2012 and divorced in 2013. In 2016, Mariah received a Fa... More... $0 (12-10-2018 - TX)


Chuck Close v. Sotheby's Inc.






In Close v. Sotheby's, Inc., 894 F.3d 1061 (9th Cir. 2018),
we held that plaintiffs' claims for resale royalties under the
California Resale Royalties Act ("CRRA") are expressly
preempted by the 1976 Copyright Act.... More... $0 (12-09-2018 - CA)


R. Alexander Acosta v. Melissa W. Cook; Melissa W. Cook & Associates, P.C. and Scott Brian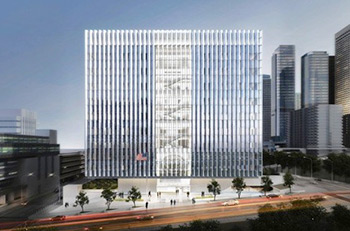 Defendant-Appellant Scott Brain, a former trustee of the Cement Masons Southern California Trust Funds (the Trust Funds), and Defendants-Appellants Melissa Cook and Melissa W. Cook & Associates, PC (collectively, the Cook Defendants), former counsel to the Trust Funds, a... More... $0 (12-09-2018 - CA)


Lawrence S. Brodsky v. Humana Dental Insurance Company, d/b/a Humana Specialty Benefits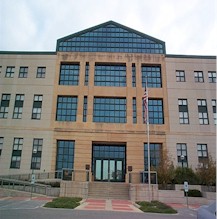 These appeals, which we have consolidated
for purposes of disposition, both concern the Federal
Communication Commission's "Solicited Fax Rule." Despite
the decline and fall of the fax machine, litigation continues between
fax advertisers and unwilling recipients of their ... More... $0 (12-07-2018 - IL)


State of New Jersey v. Carlos B. Green




On a late December night in 2014, defendant Carlos B. Green (Green)
struck and killed Billy Ray Dudley (Dudley), who was lying in the road. A
toxicology lab determined Green's blood alcohol concentration (BAC) to be
0.210% at the time of the accident. Pursuant to N.J.S.A. 3... More... $0 (12-06-2018 - NJ)


State of Nebraska v. Kirk A. Botts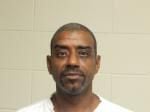 This is the second time this appeal is before this court. The first time Botts' appeal was before us, we concluded that his arrest was made without probable cause and that the resultin... More... $0 (12-06-2018 - NE)


CHARLES DWIGHT KING, JR. V. STATE OF ARKANSAS




Charles Dwight King, Jr., was convicted by a Boone County Circuit Court jury of
raping AF (born July 16, 2009). On appeal, Charles challenges the sufficiency of the evidence
supporting the rape conviction and argues that the circuit court abused its discretion in
excludin... More... $0 (12-05-2018 - AR)


ANTHONY BAUMANN V. STATE OF ARKANSAS




Baumann was charged with one count of rape and one count of sexual assault in the
second degree against a minor, E.S. Prior to trial, the circuit court held a hearing on
Baumann's pretrial motion to exclude Bridges's Rule 404(b) testimony. At the time of the
hearing, Brid... More... $0 (12-05-2018 - AR)


HOWARD SHELTON MASON, JR. v. STATE OF OKLAHOMA






On October 15, 2006, Lowry Ewing, went to se... More... $0 (12-04-2018 - OK)


STATE OF KANSAS v. JERRY Y. LUMIANGU




On April 23, 2015, the State charged Lumiangu with aggravated indecent solicitation of a child, a severity level 5 offense. The State later amended the charge to indecent solicitation of a child, a severity level 6 offense.

The State and Lumiangu's counsel, Keith Martin... More... $0 (12-04-2018 - KS)


State of Tennessee v. Merrico Jackson






The Defendant was indicted and convicted of the premeditated first degree murder of Marcus Griggs, the victim. In the light most favorable to ... More... $0 (12-02-2018 - TN)






In the early months of 2016, Springfield Police Detective Jerrod Osborne had
been investigating Akeyinde Holloway for drug trafficking. On March 23, 2016, Osborne
was driving an unmarked car and was doing drive-bys of 17 North Shaffer Street in
Springfield, Ohio. Durin... More... $0 (12-02-2018 - OH)


STATE OF OHIO v. ROBERT J. DAMIANO, JR.




Defendant-appellant Robert Damiano, Jr., on May 4, 2017, was indicted on
fourteen counts, with seven counts including a firearm specification under R.C.
2941.141(A). Damiano, following unremarkable pretrial activity, entered into a
negotiated guilty plea on June 20, 2017... More... $0 (12-01-2018 - OH)


STATE OF OHIO vs. THOMAS CAVEZ STIDHUM




On December 12, 2015, Stidhum was charged by a sealed, direct
indictment with aggravated vehicular homicide, vehicular homicide, tampering with
evidence, and failure to stop after an accident. He was arrested on January 8, 2016. He
filed a discovery demand that included... More... $0 (11-30-2018 - OH)


STATE OF OHIO vs. MICHAEL SMITH




V.M. was Smith's daughter. She testified that Smith had molested her
over the course of several years in the 1980s. She said that he had shown her
photographs of her mother naked, as well as pornographic material. One instance
was witnessed by V.M.'s sister, L.S. L.S.... More... $0 (11-30-2018 - OH)


The Estate of Joseph C. "Trey" Duke, III v. Gunnison County Sheriff's Office, et al.




Following Joseph Duke's untimely death while in the custody of the Gunnison
County Sheriff's Office ("GCSO"), Duke's parents and his estate filed suit against
GCSO and several of its employees. We agree with the district court that the
individual defendants a... More... $0 (11-29-2018 - CO)


Next Page