Automobile Accident Law
Mitchell Sims v. Scott Kernan, as Secretary of Department of Corrections and Rehabilitation, etc.
California law provides that the death penalty shall be inflicted by either lethal gas
or by "an intravenous injection of a substance or substances in a lethal quantity sufficient
to cause death, by standards established under the direction of the Department of
Corrections and Rehabilitation." (Pen. Code, § 3604, subd. (a).)1
The question in this
case is whether that statute i... More...

$0 (12-16-2018 - CA)


STATE OF OHIO v. HERBERT MITCHEM






The Jackson County Grand Jury returned an indictment charging Herbert
Mitchem with operating a vehicle with a hidden compartment used to transport a
controlled substance, aggravated possession of drugs, aggravated tra... More... $0 (12-15-2018 - OH)


STATE OF OHIO v. RICHARD OWENS




Defendant-appellant Richard Owens appeals his conviction for one count of
robbery (use of force), in violation of R.C. 2911.02(A)(3), a felony of the third degree; one
count of breaking and entering (unoccupied structure), in v... More... $0 (12-15-2018 - OH)


STATE OF OHIO v. LARRY D. HUDSON




This matter is before the court on the May 10, 2018 Notices of Appeal of
Larry Dean Hudson, filed in Case Nos. 2018 CRA 885 and 2018 TRD 1899. Hudson
appeals from his convictions, following no contest pleas, to one count of fa... More... $0 (12-15-2018 - OH)


STATE OF OHIO v. RICHARD BURK




On April 7, 2018, City of Urbana Police Officer Cade Hunt issued a traffic
citation to Burk for Overtaking and Passing on the Right, a violation of Section 331.04 of
the City of Urbana Code of Ordinances ("Code"). After Burk p... More... $0 (12-14-2018 - OH)


State of Tennessee v. Reuben Eugene Mitchell




This case arises from a fire that occurred on December 5, 2011, at a home where the Defendant was living. In re... More... $0 (12-14-2018 - TN)


STATE OF TENNESSEE v. SAUL ALDABA-ARRIAGA IN RE: RADER BONDING COMPANY




On October 4, 2015, the Defendant, Saul Aldaba-Arriaga, was arrested and charged with DUI second offense, a Class A misdemeanor, and driving on a revoked license, a Class B misdemeanor. See T.C... More... $0 (12-14-2018 - TN)


Paul Brent Baxter v. State of Tennessee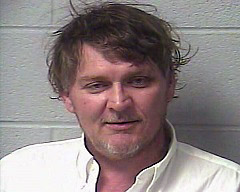 On direct appeal, this Court summarized the facts surrounding the petitioner's convictions and sentence, as follows:
On May 20, 2015, [the petitioner] was indicted with three counts of aggravated ass... More... $0 (12-14-2018 - TN)


Billy Gear vs State of Florida




Appellant and the victim, Melissa Darnell, had custody disputes over their infant son. On December 29, 2015, Sergeant Bryan Hayden of the Taylor County Sheriff's Office served Appellant with a court order to take custody of the infant—with More... $0 (12-13-2018 - FL)


Teri Keckley v. Estes Equipment Company, Inc. and Pilot Travel Centers, LLC




Pilot hired Estes to install an underground storage tank at Pilot's Flying J gas station
and conv... More... $0 (12-13-2018 - MS)


John Edward Dennis a/k/a John E. Dennis a/k/a John Dennis v. State of Mississippi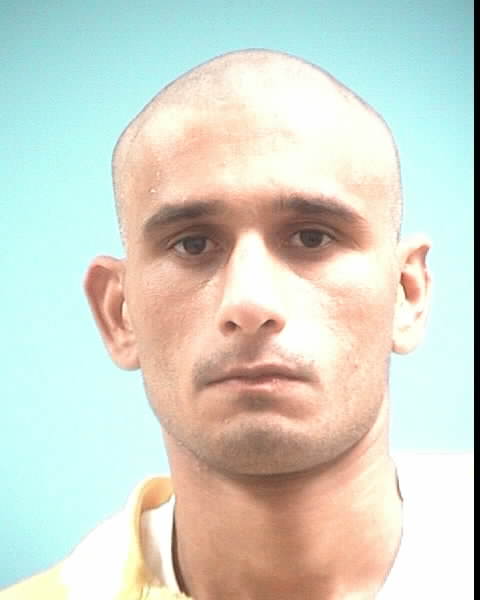 On the morning of July 28, 2014, Stephen Tapper sat in his gray 2013 Ford F-150
truck, parked in front of his house in D'Iberville, Mississippi. As he sat... More... $0 (12-13-2018 - MS)


Kaleigh Ann Dartez a/k/a Kaleigh Dartez v. State of Mississippi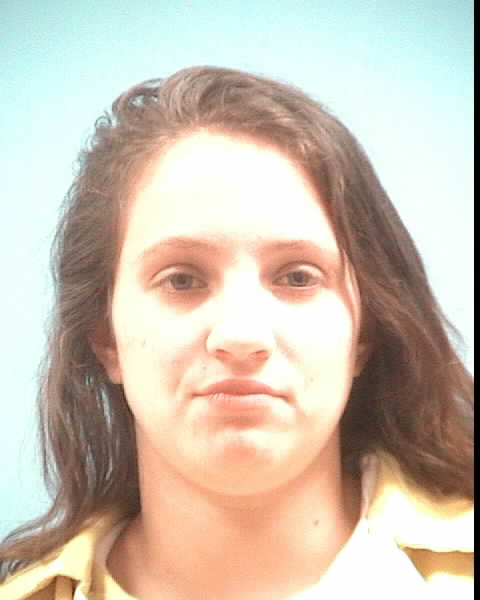 On November 14, 2014, around 4 a.m., Harrison County deputy sheriff Brandon
Hendry was on his way home after his shift. As Hendry drove down Kiln-Delisle ... More... $0 (12-13-2018 - MS)


STATE OF NEBRASKA V. RICCARDO CAPPUCCI




After finding 470 pounds of marijuana in Cappucci's vehicle once he was pulled over on the interstate, Cappucci was charged with two counts of possession with intent to distribute and ... More... $0 (12-13-2018 - NE)


STATE OF NEBRASKA V. MIKE H. VALDEZ



At trial, the State's witnesses testified as follows: In January 2017, Valdez entered an apartment and confron... More... $0 (12-13-2018 - NE)


Shirlean Warren v. KIA Motors America, Inc.
A jury awarded plaintiff and appellant, Shirlean Warren, $17,455.57 in damages
pursuant to the Song-Beverly Consumer Warranty Act (Civ. Code, § 1790 et seq.)
(the Song-Beverly Act), commonly known as California's "lemon law." (Goglin v. BMW of
North America, LLC (2016) 4 Cal.App.5th 462, 467, fn. 5 (Goglin).) As part of the
judgment, the court awarded Warren $115,848.24 in attorney... More...

$0 (12-12-2018 - CA)


STATE OF NEBRASKA V. ORLING A. CARRASCO-ZELAYA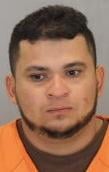 On the evening of April 15, 2016, and into the early morning hours of April 16, Carrasco-Zelaya and Margarito Nava-... More... $0 (12-12-2018 - NE)


JONATHAN DANIEL V. STATE OF ARKANSAS




On 21 September 2016, Snow was charged with battery in the first degree and endangering the welfare of a minor in the first degree. The State alleged that Snow had abused his three-week-old infant, causing bruises, a broken clavicle, se... More... $0 (12-12-2018 - AR)


State of Oklahoma v. Markis Richard Lahmeyer, a/k/a Marcis Lameyer, a/k/a Mark Lahmeyer
MoreLaw Suites - Legal Suites and Virtual Offices
The Best Places In Downtown Tulsa To Practice Law
406 South Boulder and 625 South Denver - 918-582-3993



More... $0 (12-10-2018 - OK)


State of Oklahoma v. Todd Allen Berry
https://www.morelaw.com/morelawadm

Legal Suites and Virtual Offices In Downtown Tulsa
624 South Denver
918-398-5678 or Pa... More... $0 (12-10-2018 - OK)


Rodney Adam Hurdsman v. The State of Texas




In February 2014, after various items were stolen from the Enbridge Energy
Partners gas-processing plant, Hurdsman was arrested and released on bond. In June
2014, he was indicted.
The indictment alleged ... More... $0 (12-10-2018 - TX)


Amanda Meleski v. Estate of Albert Hotlen
This case involves a procedure by which an insurance company, as the entity
controlling the litigation and incurring the risk of loss, is a de facto party under Probate
Code sections 550 through 555 in "an action to establish [a] decedent's liability for which
2
the decedent was protected by insurance" (Prob. Code, § 550),
1 and thus also is a party
under Code of Civil Pro... More...

$0 (12-10-2018 - CA)


Carter Carol Cervantez v. The State of Texas




Cervantez does not challenge the sufficiency of the evidence to support her
conviction. Because her issues on appeal are procedural, we prov... More... $0 (12-09-2018 - TX)


Edward Dean Gomez v. The State of Texas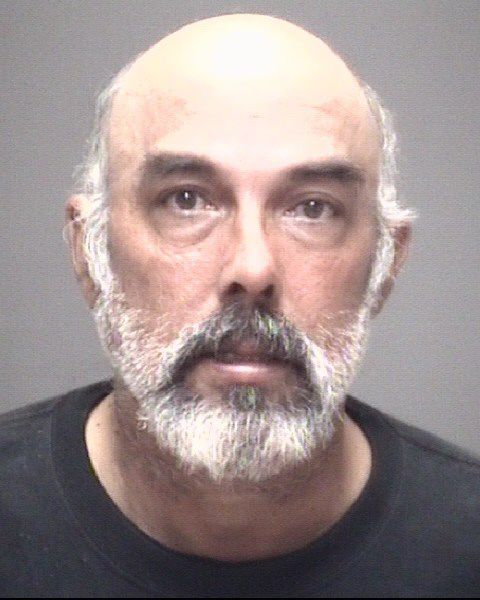 On the night of January 15, 2016, Sheriff's Deputy Kelcie Miller attempted to
stop appellant for speeding southbound on FM 2004 in G... More... $0 (12-09-2018 - TX)


Perry Lee Horn v. The State of Texas





On November 24, 2015, after an auto collision resulting in the deaths of the
complainant3 and her unborn child,4 appellant was charged by indictment with the
commission of two offenses of intoxication man... More... $0 (12-09-2018 - TX)


Rodrigo Cornejo v. The State of Texas
MoreLaw Suites - Legal Suites and Virtual Offices
The Best Places In Downtown Tulsa To Practice Law
406 South Boulder and 625 South Denver - 918 - 582-3993



... More... $0 (12-08-2018 - TX)


Next Page