Amicus Curiae Law
State of New Jersey v. Eileen Cassidy
MoreLaw Suites - Legal Suites and Virtual Offices
The Best Places In Downtown Tulsa To Practice Law
406 South Boulder and 625 South Denver - 918-582-3993



More... $0 (12-06-2018 - NJ)


State of New Jersey v. Carlos B. Green




On a late December night in 2014, defendant Carlos B. Green (Green)
struck and killed Billy Ray Dudley (Dudley), who was lying in the road. A
toxicology lab determined Green's blood alcohol concentration (BAC) to be
0.210% at the time of the accident. Pursuant to N.J.S.A. 3... More... $0 (12-06-2018 - NJ)


County of San Diego v. Commission of State Mandates
When convicted sex offenders have a diagnosed mental
disorder making it likely they would engage in sexually violent
behavior if released, they are subject to civil commitment
proceedings under the Sexually Violent Predators Act (SVPA;
Welf. & Inst. Code, § 6600 et seq.). County governments are
responsible for filing the commitment petition, providing
counsel and experts fo... More...

$0 (11-23-2018 - CA)


1550 Laurel Owner's Association v. Appellate Division of the Superior Court of Los Angeles County, Stephen Munshi, Real Party in Interest



No appearance for Respondent Appellate Division of the
Superior Court of California, County o... More... $0 (11-10-2018 - CA)


Jill Sikkelee v. Precision Airmotive Corporation, et al.




David Sikkelee died in a plane crash, and his wife, Plaintiff Jill Sikkelee, brought state-law stric... More... $0 (11-03-2018 - PA)


State of Tennessee v. Nikia Bowens

Legal Suites and Virtual Offices In Downtown Tulsa
624 South Denver
918-398-5678 or Pat@morelaw.com


More... $0 (10-23-2018 - TN)


State of Tennessee v. Jason Kane Ivey
MoreLaw Receptionist Services
Never Miss Another Call With MoreLaw's Receptionists Answering Your Calls

On January 26, 2016, the Knox County Grand Jury indicted Defendant for one count of Class D felony burg... More... $0 (10-23-2018 - TN)


Kristen Giovanni v. United States Department of the Navy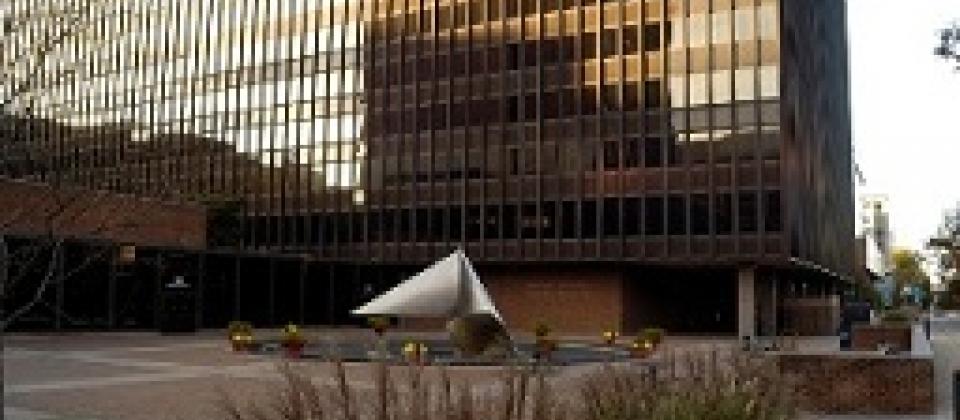 The Giovanni family and the Palmer family live in neighborhoods close to contaminated federal facilities that were owned and operated for decades by the United States Navy. The families filed separate suits in state court under the P... More... $0 (10-03-2018 - PA)


Richard L. Fowler v. Caliber Homes Loans, Inc.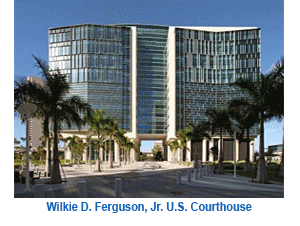 When an individual takes out a mortgage, he or she secures the loan with real property. To protect its security interest, lenders usually require borrowers to maintain hazard insurance in an amount that is at least equal to the loan's unpaid principal balance. Should a ... More... $0 (10-02-2018 - FL)


Bunzl Distribution USA, Inc. v. Franchise Tax Board
Plaintiff Bunzl Distribution USA, Inc. (Bunzl), a multinational entity comprised of
numerous subsidiary corporations and limited liability companies (LLC), appeals from
the trial court's judgment upholding defendant Franchise Tax Board's (FTB)
determination that Bunzl owed $1,403,595 in taxes to the State of California for the
year 2005 under the Uniform Division of Income for Tax ... More...

$0 (10-01-2018 - CA)


Bunzl Distribution USA, Inc. v. Franchise Tax Board
Plaintiff Bunzl Distribution USA, Inc. (Bunzl), a multinational entity comprised of
numerous subsidiary corporations and limited liability companies (LLC), appeals from
the trial court's judgment upholding defendant Franchise Tax Board's (FTB)
determination that Bunzl owed $1,403,595 in taxes to the State of California for the
year 2005 under the Uniform Division of Income for Tax ... More...

$0 (09-29-2018 - )


Alejandro Lupian v. Joseph Cory Holdings, LLC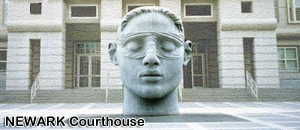 Alejandro Lupian, Juan Lupian, Isaias Luna, Jose
Reyes, and Efrain Lucatero (collectively, "the Drivers") are
professional delivery drivers who separately contracted to
provide equipment and services to Joseph Cory Holdings LLC
("Joseph Cory"), a motor carrier and... More... $0 (09-27-2018 - NJ)


George Alvarez v. The City of Brownsville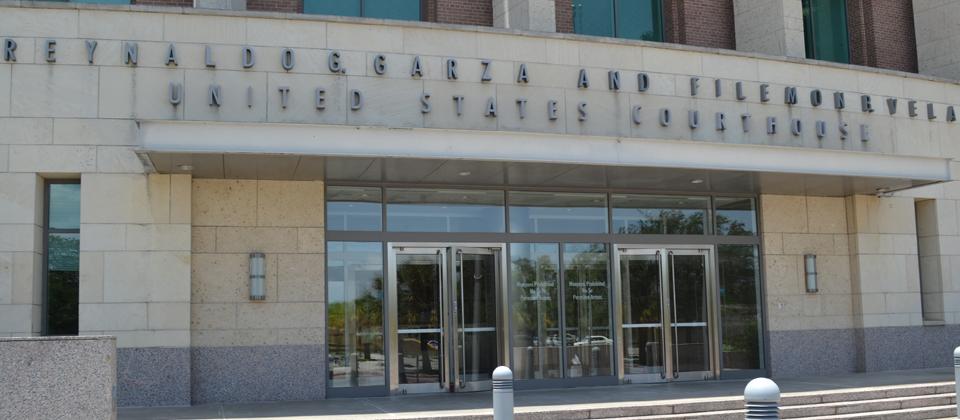 This case was reheard en banc after the Appellee, George Alvarez, had his $2.3 million judgment reversed and his claims against the City of Brownsville dismissed by a panel of this court. The en banc court has carefully considered two impo... More... $0 (09-25-2018 - TX)


Herman N. Nunes v. HIE Holdings, Inc. Federal Courthouse - Honolulu, Hawaii
In 2008, Congress enacted the ADA Amendments Act
("ADAAA"), which broadened the definition of disability
under the Americans with Disabilities Act ("ADA"),
42 U.S.C. §§ 12101 et seq. As relevant to this appeal, the
ADAAA expanded the scope of the ADA's "regarded-as"
definition of disability. We have not opined on this issue
in the ten years since the ADAAA was enacted and s... More...

$0 (09-19-2018 - HI)


Alec Marsh v. J. Alexander's, L.L.C. District of Arizona Federal Courthouse - Phoenix, Arizona
Congress enacted the Fair Labor Standards Act ("FLSA") in 1938 in response to a national concern that the price of American development was the exploitation of an entire class of low-income workers. President Roosevelt, who pushed for fair labor legislation, famously declared: "The test of our progress is not whether we add more to the abundance of those who have much; it is whether we provide eno... More...

$0 (09-19-2018 - AZ)


The People of the State of Colorado v. Curtis A. Brooks
This case presents the question of whether Colorado's recently enacted
sentencing scheme for juvenile offenders who received unconstitutional mandatory
sentences to life in prison without the possibility of parole ("LWOP") violates the
Special Legislation Clause of the Colorado Constitution. We conclude that it does not.
¶2 Based on acts that Brooks committed when he was fifte... More...

$0 (09-18-2018 - CO)


COMMONWEALTH vs. MAKSIM LUTSKOV MoreLaw Suites - The Best Place In Tulsa To Practice Law
The defendant, Maksim Lustkov, was sixteen years old in October, 1999, when he committed an armed home invasion during which he shot one occupant three times in front of the occupant's teenage daughter. A Juvenile Court jury adjudicated the defendant a youthful offender on indictments charging armed home invasion and various related offenses, and he was sentenced to a mandatory minimum State pri... More...

$0 (09-16-2018 - MA)


COMMONWEALTH vs. FERNANDO PEREZ MoreLaw Suites - The Best Place In Tulsa To Practice Law
In Commonwealth v. Perez, 477 Mass. 677, 688 (2017) (Perez I), we determined that the juvenile defendant, 2 Fernando Perez, received a sentence for his nonhomicide offenses that was presumptively disproportionate under art. 26 of the Massachusetts Declaration of Rights in that the time he would serve prior to parole eligibility exceeded that applicable to a juvenile convicted of murder. We th... More...

$0 (09-16-2018 - MA)


COMMONWEALTH vs. RICHARD GARDNER MoreLaw Suites - The Best Place In Tulsa To Practice Law
We are called upon once again to determine the scope of persons who the Commonwealth may lawfully seek to commit as sexually dangerous persons under G. L. c. 123A. 2 General Laws c. 123A, § 12 (b), authorizes the Commonwealth to file a petition to civilly commit a "prisoner or youth" deemed likely to be a "sexually dangerous person" (SDP), as that phrase is defined in G. L. c. 123A, § 1. "Pr... More...

$0 (09-16-2018 - MA)


Richard Sander v. State Bar of California
Appellants and petitioners Richard Sander and the First Amendment Coalition
(Petitioners) challenge the trial court's denial of their petition for writ of mandate seeking
to obtain information from the State Bar of California's bar admissions database.
Specifically, Petitioners seek individually unidentifiable records for all applicants to the
California Bar Examination from 1972 t... More...

$0 (09-16-2018 - CA)


Charter Advanced Services v. Nancy Lange District of Minnesota Federal Courthouse - Minneapolis, Minnesota Morelaw Internet Marketing National Find A Lawyer Directory 888-354-4529
Charter Communications is a provider of video, internet, and voice
communications services. This case arose when Charter underwent a corporate
reorganization in order to segregate its Voice over Internet Protocol ("VoIP") services
from its regulated wholesale telecommunications services. As part of the
reorganization, Charter moved its VoIP accounts from "Charter Fiberlink" to a ne... More...

$0 (09-10-2018 - MN)


OXFORD GLOBAL RESOURCES, LLC vs. JEREMY HERNANDEZ
The defendant was employed in California by the plaintiff company, which is headquartered in Massachusetts. 2 As a condition of employment, he signed a confidentiality, nonsolicitation, and noncompetition agreement (agreement) that declared that the agreement would be governed by the laws of Massachusetts and that all lawsuits arising from the agreement would be brought in a Massachusetts co... More...

$0 (09-09-2018 - MA)


William Brady v. Bayer Corporation
In 1925, Merck Pharmaceuticals sent a letter to Morris Fishbein, chairman
of the Journal of the American Medical Association. The letter said, "We have been
recently startled by the unexplainable demand on the part of our customers for Sodium
Borate C. P. Powder. From our representatives, we have learned that a Dr. Brinkley, of
Milford, Kansas, has broadcast recommendations for the... More...

$0 (09-08-2018 - )


Richard Sander v. State Bar of California
Appellants and petitioners Richard Sander and the First Amendment Coalition
(Petitioners) challenge the trial court's denial of their petition for writ of mandate seeking
to obtain information from the State Bar of California's bar admissions database.
Specifically, Petitioners seek individually unidentifiable records for all applicants to the
California Bar Examination from 1972 t... More...

$0 (09-07-2018 - CA)


STATE OF FLORIDA vs. KENNETH PURDY
In Graham v. Florida, 560 U.S. 48, 75 (2010), the United States Supreme
Court held that the Eighth Amendment categorically forbids a sentence of life
without parole for juvenile nonhomicide offenders and requires that any life
sentence for a juvenile nonhomicide offender be accompanied by "some
meaningful opportunity to obtain release based on demonstrated maturity and
reh... More...

$0 (09-04-2018 - TN)


Next Page