Amicus Curiae Law
Anthony Rudick v. State Board of Optometry
This is an appeal from judgment after the trial court denied the petition for writ of
mandate filed by plaintiffs Anthony Rudick, O.D., and Ridge Eye Care, Inc. (Ridge) and
granted summary judgment in favor of defendant State Board of Optometry (Board) and
against plaintiffs on their related complaint for declaratory and injunctive relief. On
appeal, plaintiffs seek reversal of the... More...

$0 (10-15-2019 - CA)


Blakely Mchugh v. Protective Life Insurance
This appeal raises one fundamental issue: whether Insurance Code sections
10113.71 and 10113.721 ("the statutes"), which came into effect on January 1, 2013,
apply to term life insurance policies issued before the statutes' effective date. In 2005,
Protective Life Insurance Company (Protective Life) issued William Patrick McHugh a
60-year term life policy (the policy) that provided... More...

$0 (10-13-2019 - CA)


Jessica Ferra v. Loews Hollywood Hotel, LLC
Does "regular rate of compensation" for calculating meal
or rest break premium payments mean the same thing as
"regular rate of pay" for calculating overtime premium payments,
and does facially neutral "rounding" of employee work time
systematically undercompensate Jessica Ferra and a class of
employees of Loews Hollywood Hotel, LLC (Loews)? We agree
with the trial court th... More...

$0 (10-10-2019 - CA)


Travelers Property Casualty Company pf America v. Worker's Compensation Appeals Board and California Insurance Guarantee Association
Two employers agreed that the general employer would
obtain workers' compensation insurance for employees it leased
to the special employer.1
Relying on this agreement, the special
employer obtained workers' compensation insurance for its own
employees with a "limiting endorsement" excluding coverage for
special employees. These agreements were in place for several
year... More...

$0 (10-04-2019 - CA)


Gustavo Naranjo v. Spectrum Security Services, Inc.
Named plaintiff and class representative Gustavo Naranjo and a
certified class of former and current employees took their lawsuit
against defendant Spectrum Security Services, Inc. (Spectrum) to trial.
They alleged Labor Code section 226.71 meal break violations and
sought premium wages, derivative remedies pursuant to sections 203
(waiting time penalties) and 226 (itemized wag... More...

$0 (09-28-2019 - CA)


IN THE INTEREST OF: L.E.
Call Kent Morlan at 888-354-4529 if you need a lawyer ⚖



MoreLaw Virtual ReceptionistsNever Miss Another New Client Call


L.E. appeals... More... $0 (09-22-2019 - MO)


William Harold Thomas, Jr. v. Clay Bright, Commissioner of Tennessee Department of Transportation





Under Tennessee's Billboard Act, anyone intending to post a sign along a Tennessee roadway must apply to the Tennessee Department of Transportation (TDOT) for a permit, unless the sign falls within one of the Act's exceptions. This case presents a constitutional chal... More... $0 (09-16-2019 - TN)


J. Endres v. Northeaster Ohio Medical University





Northeast Ohio Medical University ("NEOMED") dismissed Julian Endres, a medical student, for cheating on a test. Endres denies cheating, but his guilt or innocence is not relevant to this appeal. Instead, this appeal presents two questions. The first concerns when Endres should have brought ... More... $0 (09-08-2019 - OH)


Pitzer College v. Indian Harbor Insurance Company
California's notice-prejudice rule generally allows
insureds to proceed with their insurance policy claims even if
they give their insurer late notice of a claim, provided that the
late notice does not substantially prejudice the insurer.
(Campbell v. Allstate Ins. Co. (1963) 60 Cal.2d 303, 307
(Campbell).) In this context, we consider two narrow questions
from the United S... More...

$0 (09-02-2019 - CA)


Keschel Collins v. Tony Thurmond, as Superintendent, etc.




The present case arises from information released to the public regarding
suspensions, transfers, and other disciplinary proceedings in the Kern High School
District of Kern County (KHSD). The data released allegedly demonstrates that racial
bias has affected how KHSD disciplines minority stude... More... $0 (08-29-2019 - CA)


Association for Los Angeles Deputy Sheriffs v. The Superior Court of Los Angeles County, Los Angeles Count Sheriff's Department, Real Party in Interest

MoreLaw Legal Marketing Services
Cost Effective Legal Professional Marketing Services
Call: 888-354-4592 Today!






This case concerns the relationship between prosecutors'
constitutional duty to disclose ... More... $0 (08-28-2019 - CA)


Howard Jarvis Taxpayers Association v. Gavin Newsom, as Governor




In 2016 the Legislature passed and the Governor signed Senate Bill No. 1107,
amending Government Code section 85300,
1 a part of the Political Reform Act of 1974
(§§ 81000 et seq.) (Act). Section 85300 was added by Proposition 73, an initiative
measure in 1988 prohibiting publi... More... $0 (08-27-2019 - CA)


Union of Medical Marijuana Patients, Inc. v. City of San Diego, California Coastal Commission, Real Party in Interest




The California Environmental Quality Act, Public
Resources Code sections 21000 et seq. (CEQA), applies to
"projects," a term defined by statute. In general, a project is an
activ... More... $0 (08-20-2019 - CA)


STATE OF KANSAS v. DAVID G. LUNDBERG and MICHAEL L. ELZUFON




Lundberg and Elzu... More... $0 (07-25-2019 - KS)


California Advocates for Nursing Home Reform v. Karen Smith
Health and Safety Code section 1418.8 (section 1418.8) sets forth procedures to be
followed for nursing home residents who lack capacity to make their own health care
decisions. Most of the affected residents are elderly, many are poor, and all may be
described as "unbefriended" in the sense they are without family members, friends or
other legal surrogates to make health care deci... More...

$0 (07-23-2019 - CA)


Oxford Preparatory Academy v. Chino Valley Unified School District
This appeal arising from a mandamus action in the superior court presents novel
issues regarding the proper scope of judicial review of a school district's decision to deny
a petition to renew a charter school. Below, the trial court concluded it had to apply an
extremely deferential standard of review because it believed the governing board of the
Chino Valley Unified School Distr... More...

$0 (07-14-2019 - CA)


Demetrius Crump v. The Superior Court of Los Angeles County, The People, Real Parties in Interest
This case has its origin in a leak of natural gas from a
Southern California Gas Company (SoCalGas) storage facility in
Aliso Canyon, adjacent to the residential community of Porter
Ranch, that began on October 23, 2015. The gas leak continued for
months, causing damage to thousands of residents of the area, and
generated a great deal of litigation. In addition to civil lawsuit... More...

$0 (07-10-2019 - CA)


Angie Christensen v. Will Lightbourne, as Director, etc.
We granted review to decide whether a household
member's income that is used to pay child support for a child
living in another household counts as income "reasonably
anticipated" to be "received" by the paying household within the
meaning of Welfare and Institutions Code section 11265.2 for
purposes of determining eligibility for state welfare benefits.
The California Depa... More...

$0 (07-09-2019 - CA)


American Legion, et al. v. American Humanists Association, et al.





Since 1925, the Bladensburg Peace Cross (Cross) has stood as a tribute to 49 area soldiers who gave their lives in the First World War. Eighty-nine years after the dedi-cation of the Cross, respondents filed this lawsuit, claim-ing that they are offended by the... More... $0 (06-20-2019 - MD)


Dorian Johnson v. City of Ferguson, Missouis; Thomas Jackson; Darren Wilson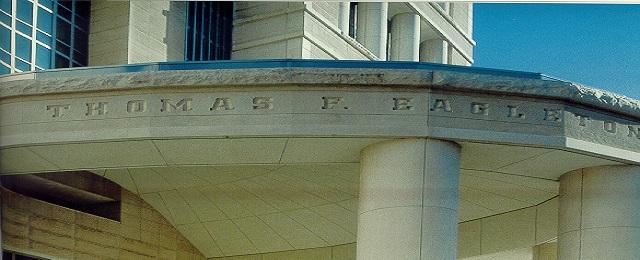 In Johnson v. City of Ferguson, 864 F.3d 866 (8th Cir. 2017), a panel of our
court affirmed the district court's ruling that Dorian Johnson had alleged sufficient
facts to state 42 U.S.C. § 1983 claims of unlawful seizure and the use of excessive
fo... More... $0 (06-17-2019 - MO)


In re Anthony Maurice Cook, Jr., on Habeas Corpus
In People v. Franklin (2016) 63 Cal.4th 261 (Franklin), the
defendant committed a murder at age 16, was tried as an adult
and given a sentence of 50 years to life. He challenged the
sentence as a violation of the Eighth Amendment ban on cruel
and unusual punishment. While his appeal was pending, the
Legislature enacted Penal Code1
sections 3051 and 4801 to
provide a par... More...

$0 (06-05-2019 - CA)


STATE OF OHIO v. ANTHONY HAYNESWORTH

MoreLaw Virtual Receptionists
Never Miss Another New Client Call





Defendant-appellant, Anthony Haynesworth ("Haynesworth"),
appeals the trial court's denial of his motion to s... More... $0 (05-24-2019 - OH)


Mary Ann Murray v. BEJ Minerals, LLC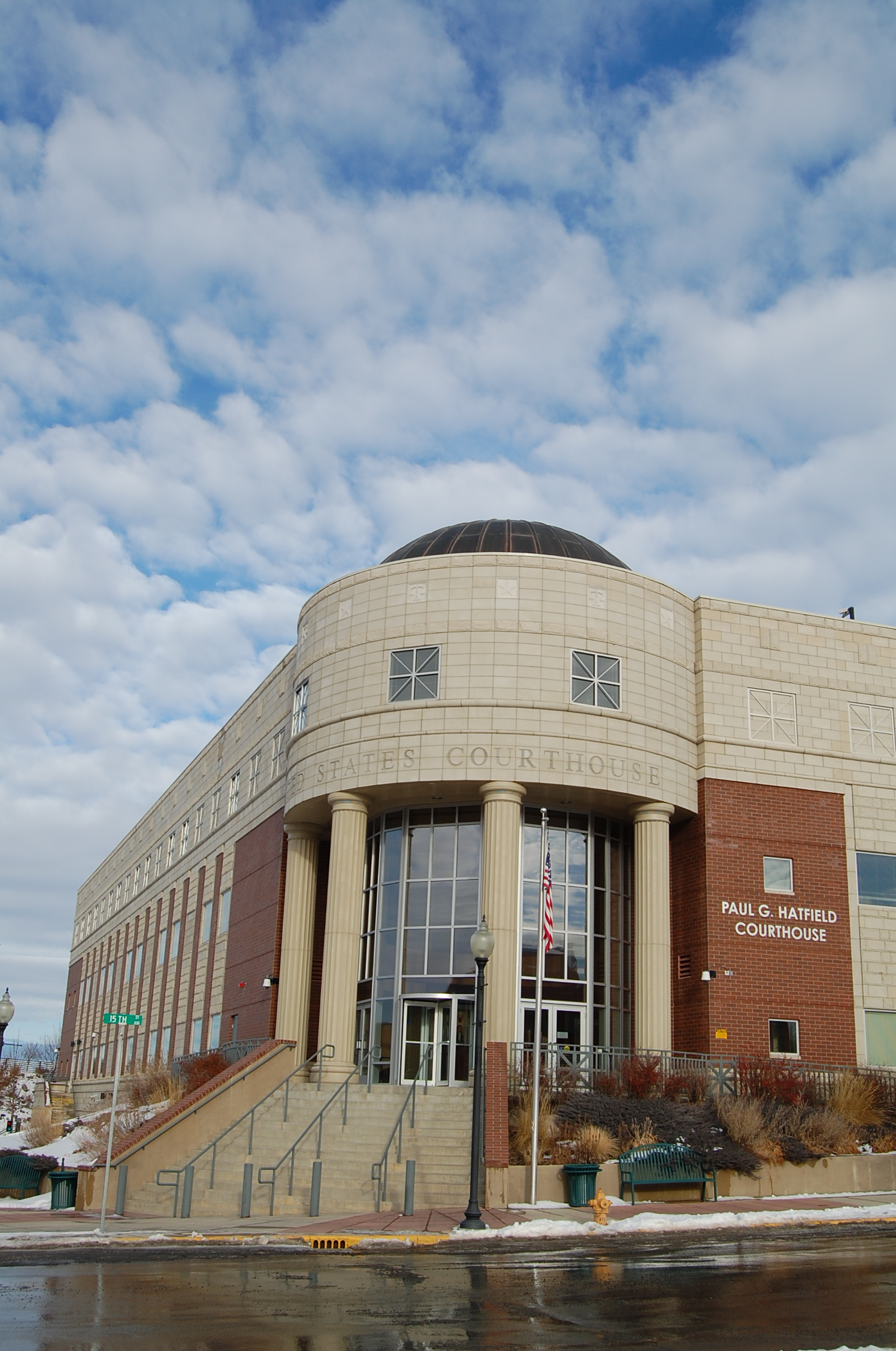 Upon a vote of a majority of the non-recused active
judges, we granted rehearing en banc in Murray v. BEJ
Minerals, LLC, 908 F.3d 437 (9th Cir. 2018) ("Murray II"),
to determine whether dinosaur fossils are part of the surface
estate or the mineral estate u... More... $0 (05-20-2019 - MT)


Patrick Barber v. The California State Personnel Board, Department of Corrections and Rehabilitation, Real Party in Interest
This is plaintiff and appellant Patrick Barber's second appeal in this case and
raises an issue of first impression.
Upon remand from Barber's first appeal (Barber I),
defendant and respondent, the California State Personnel Board (SPB), awarded Barber a
lump sum back pay award, which resulted in Barber incurring increased income tax
liability. SPB denied Barber's motion for r... More...

$0 (05-18-2019 - CA)


Stephen Hamer v. City of Trinidad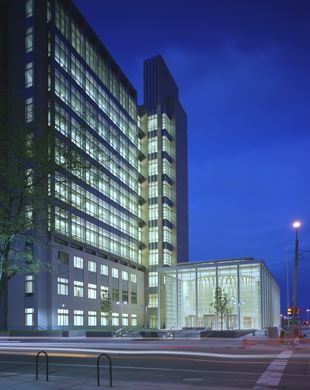 Title II of the Americans with Disabilities Act ("ADA") mandates that "no
qualified individual with a disability shall, by reason of such disability, be excluded
from participation in or be denied the benefits of the services, programs, or activities
of a public ent... More... $0 (05-15-2019 - CO)


Next Page