Alien Law
City of Philadelphia v. Attorney General of the United State of America





The City of Philadelphia has received funds under the federal Edward Byrne Memorial Justice Assistance Grant Program ("Byrne JAG") every year since the program's inception
in 2006. Last year, however, the Justice Department notified
the City that it was withholding its FY... More... $0 (02-15-2019 - PA)


Eduardo Antonio Rodriguez-Arias v. Matthew G. Whitaker





Eduardo Rodriguez-Arias (Rodriguez), a native of El Salvador, petitions for review
of the final order of the Board of Immigratio... More... $0 (02-13-2019 - va)


United States of America v. Denslo Allen Paige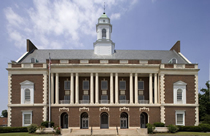 New Bern, NC - Former North Carolina Board of Elections Election Official Sentenced to Prison for Aiding and Abetting Voting by an Alien in the 2016 General Election

DENSLO ALLEN PAIGE, age 66, of Wake County, North Carolina, was sentenced by United States District Court J... More... $0 (02-13-2019 - NC)


EDUARDO ANTONIO RODRIGUEZ-ARIAS v. MATTHEW G. WHITAKER



Rodriguez fled El Salvador's rampant gang-related violence and crime in 2005,
when he unlawfully entered the United States as a twelve-year-old. ... More... $0 (02-12-2019 - )


Eduardo Jacobs v. Raymond Alam, David Weinman and Damon Kimbrough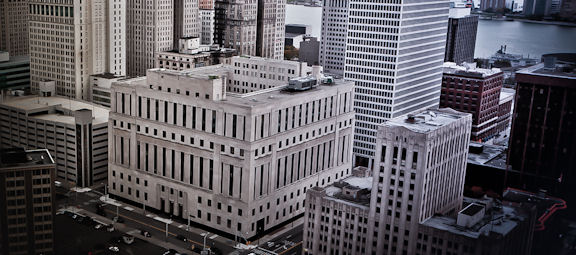 Defendant law enforcement officials Raymon Alam, Dave Weinman, and Damon Kimbrough searched for a fugitive in a house in which plaintiff Eduardo Jacobs lived. Following the search, plaintiff returned home from work, and according to the officers, confronted, pointed a gun at, and then shot a... More... $0 (02-12-2019 - MI)


UNITED STATES OF AMERICA v. KENNETH DANIELS




Pursuant to a plea agreement, Daniels entered a guilty plea to one count of being a convi... More... $0 (02-10-2019 - PA)


United States of America v. Pisanu Sukhtipyaroge, a/k/a "Pat"




St. Paul, MN - Columbia Heights Restaurant Owner Sentenced To 42 Months In Prison For Visa Fraud And Harboring An Illegal Worker

PISANU SUKHTIPYAROGE, a/k/a "Pat," 72, owner of the Royal Orchid Restaurant, was sentenced to 42 months in prison for visa fraud and alien harbori... More... $0 (02-09-2019 - MN)


U.S. Equal Employment Opportunity Commission (EEOC) v. Global Horizons, Inc., d/b/a Global Horizons Manpower, Inc.; Green Acre Farms, Inc., Valley Fruit Orchards, LLC





Green Acre Farms and Valley Fruit Orchards (the Growers) are fruit growers in the State of Washington. In 2003, the Growers experienced labor shortages and entered into agreements with Global Horizons, Inc., a labor contractor, to obtain temporary workers for their orchards. Wit... More... $0 (02-07-2019 - WA)


Ex parte Marina Urbina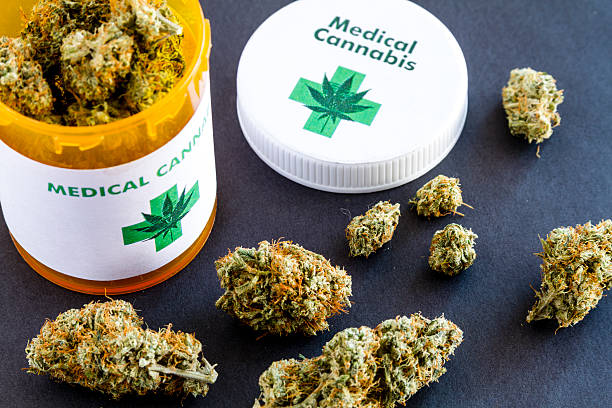 Sooner Cannabis Consultants


Click Here For... More... $0 (02-05-2019 - TX)


DIEULAND JEAN LOUIS v. ATTORNEY GENERAL UNITED STATES OF AMERICA




Jean Louis, a native and citizen of Haiti, entered the United States illegally. He later... More... $0 (02-04-2019 - NY)


United States of America v. Juan Gomez-Fonseca




Spokane, WA - Foreign National Sentenced to 5 Years in Federal Prison for Illegally Re-Entering the United States Following Previous Deportations

Juan Gomez-Fonseca, age 49, of Bridgeport, Washington, was sentenced after having pleaded guilty on October 19, 2018, to being an... More... $0 (02-01-2019 - WA)


United States of America v. Gregorio Anderson Romero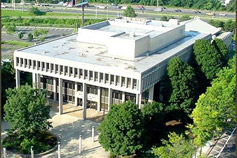 New Haven, CT - Citizen of Honduras Pleads Guilty to Immigration Offense
John H. Durham, United States Attorney for the District of Connecticut, today announced that GREGORIO ANDERSON ROMERO, 36, a citizen of Honduras last residing in New Britain, pleaded guil... More... $0 (02-01-2019 - ct)


Stephen D. Knox; Jean Knox v. Metalforming, Inc. and Schechtl Maschinenbau, GMBH





Stephen Knox's hand was badly
injured at his work at Cape Cod Copper (CCC) in October 2016 when
he operated a machine that was manufactured by defendant Schechtl
Maschinenbau GmbH, a German company. The machine had bee... More... $0 (01-31-2019 - MA)


United States of America v. Jose Hernandez-Loera




Appellant Jose Hernandez-Loera pled guilty to one count of unlawful use of
identification documents, in violation of 18 U.S.C. § 1546(a). The district court1
The Honorable Linda R. Reade, United 1 States District Judge for the Northern
District of Iowa.
sentenced him to a time-ser... More... $0 (01-30-2019 - IA)


United States of America v. Ismael Azua-Rinconada




After Ismael Azua-Rinconada ("Azua") was indicted for illegally entering the United States in violation of 8 U.S.C. § 1326(a), he filed two motions to suppress all statements and all other evidence obtained by law enforcement officers during their encounter with him prior to hi... More... $0 (01-30-2019 - NC)


Felipe Perez Perez v. Lee Francis Cissna





This case involves the application of 8 U.S.C. § 1101(a)(27)(J), a means for immigrant children to become lawful permanent residents of the United States if they meet the statutory special immigrant juvenile ("SIJ") requirements. One of the requirements is a qualify... More... $0 (01-30-2019 - NC)


UNITED STATES OF AMERICA v. ISMAEL AZUA-RINCONADA



Tulsa Contract Legal Secretarial Services


On the morning of January 6, 2016, a team of six law enforcement officers
working with Homeland Security Investigati... More... $0 (01-28-2019 - NC)


Ray Fuller v. Matthew G. Whitaker, Acting Attorney General of the United States




Ray Fuller asked the Board of Immigration Appeals to exercise its
authority to reopen his removal proceeding sua sponte so that he
could present new
2 No. 17-3176
evidence in support of his request to defe... More... $0 (01-24-2019 - IL)


Julio Edgardo Molina Hernandez v. Matthew G. Whitaker, Acting Attorney General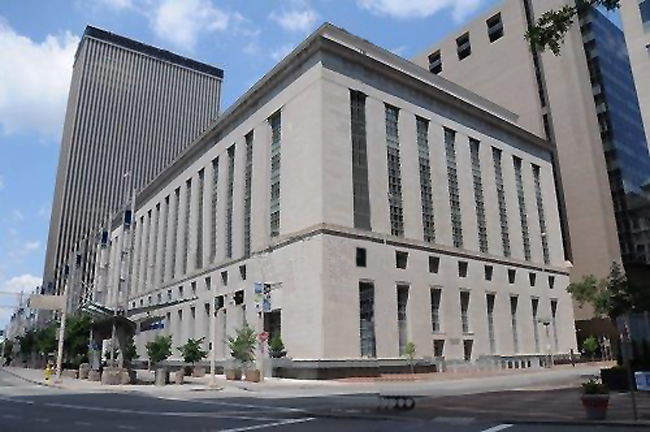 Julio Molina Hernandez ("Molina") appeals the Board of Immigration Appeals ("BIA") decision (1) finding him removable on the basis that his felonious assault conviction under Mich. Comp. Laws § 750.82 is a crime involving moral turpitude ("CIMT"), (2) denying him asylum and withholding of ... More... $0 (01-23-2019 - MI)


Dieuland Jean Louis v. Attorney General of the United States




A non-lawyer "immigration expert" advised Dieuland Jean Louis that he could miss his asylum hearing without conse-quence. I App. A6-7. So he did. But the "immigration expert" was wrong—and an immigration judge relied on Jean Louis's absence to order his removal in absentia. Id.
Je... More... $0 (01-22-2019 - PA)


Lina Thoung v. United States of America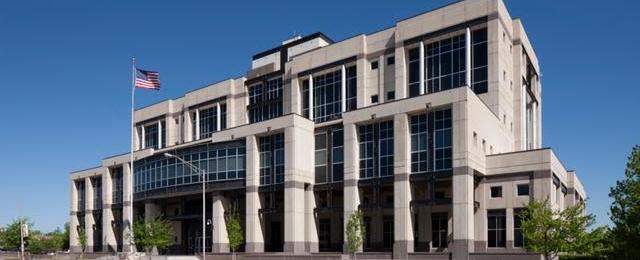 Lina Thoung illegally entered the United States in 2002. After the
government learned of her illegal status, she jointly stipulated to a removal order
after pleading guilty in district court to document fraud. But deportation
proceedings never occurred.... More... $0 (01-22-2019 - KS)


Jayone Foods, Inc. v. Aekyung Industrial Company, Ltd.
This appeal arises out of a wrongful death suit brought by
the family of Sunja An against a number of business entities,
alleging that a humidifier cleaning agent manufactured in Korea
and sold in California caused An's death. One of the defendants
named in the action is appellant Jayone Foods, Inc. (Jayone), a
California importer and distributor of Korean consumer products
... More...

$0 (01-22-2019 - CA)


United States of America v. Mohamed Toure and Denise Cros-Toure




Fort Worth, TX - Couple Convicted of Forcing Young, West African Girl to Labor in Their Southlake, Texas, Home for 16 Years

Defendants Mohamed Toure and Denise Cros-Toure, of Southlake, Texas, were convicted la... More... $0 (01-11-2019 - TX)


United States of America v. Severiano Martinez-Rojas




Atlanta, GA - Fourth Defendant Sentenced For Role in Atlanta-Based Mexican Sex Trafficking Ring

Severiano Martinez-Rojas, 53, of Mexico, was sentenced on Friday by United States District Judge Edward R. Korman to ove... More... $0 (01-11-2019 - GA)


United States of America v. Arturo Bustos





Arturo Bustos conspired with his codefendants
to deliver 995 grams of heroin to an undercover
officer. Bustos pleaded guilty to one count of conspiracy to
distribute a controlled substance and was sentenced to 100-
months im... More... $0 (01-10-2019 - IL)


Next Page