Agriculture Law
United States of America v. Jeffrey Neal Smith and Derrick Martinez





Amarillo, TX - Meat Packing Plant Execs Plead Guilty to Selling $1 Million in Adulterated Ground Beef to Federal Bureau of Prisons

Two meat packing plant executives pleaded guilty to their role in a scheme to sell mo... More... $0 (09-25-2019 - )


United States of America v. Tina Grey Owl and Rozanne Lynette Sazue




Pierre, SD - Former Tribal Officials Make Appearances and Plead Guilty to Embezzlement from an Indian Tribal Organization and Aiding and Abetting

Defendants Prosecuted as Part of The Guardians Project, a Federal Law Enforcement Initiative to Combat Corruption, Fraud, and Abuse in South Dak... More... $0 (09-17-2019 - SD)


United States of America v. Henry Berg




Madison, WI - Man Sentenced for Lying on Farm Loan Application

Henry Berg, 42, formerly of Arcadia, Wisconsin, and currently of Geneva, Illinois, was sentenced to one year and one day in federal prison for lying on a far... More... $0 (09-07-2019 - WI)


Cayla Dunbar, o/b/o K.D.J., a minor, v. Commissioner, Social Security Administration

MoreLaw Legal Marketing Services
Cost Effective Legal Professional Marketing Services
Call: 888-354-4592 Today!






Tulsa, OK - Cayla Dunbar, o/b/o K.D.J., a minor, sued the Commissioner of the Social Security... More... $0 (09-05-2019 - OK)


United States of America v. Ashraf Eldeknawey




Portland, ME - Portland, Maine Tax Return Preparer Pleads Guilty to Preparing False Tax Return

A Portland, Maine tax return preparer pleaded guilty to one count of aiding and assisting in the preparation of a false tax return.

According to plea do... More... $0 (08-15-2019 - OK)


Cleveland National Forrest Foundation v. Count of San Diego, Genesee Properties, Inc.
Allen Matkins Leck Gamble Mallory & Natsis and Jeffrey A. Chine for Real Party
in Interest and Respondent.
Real party in interest and respondent Genesee Properties, Inc. (Genesee) sought
tentative map approval from respondent County of San Diego (the County) for a 24-lot
subdivision on 1416.5 acres of land in San Diego County known as the Hoskings Ranch
(the property). The prop... More...

$0 (07-29-2019 - CA)


United States of America v. Daniel L. Kluender




Minneapolis, MN - Minnesota Farmer Sentenced To Prison For Converting USDA Farm Loan Collateral For Personal Use

DANIEL L. KLUENDER, 41, was sentenced to a year and a day in prison and ordered to pay $880,143.01, for illegally selling hundreds of thousands of dol... More... $0 (07-26-2019 - MN)


United States of America v. Keith A. Foley




Lexington, KY - Paris Man Pleads Guilty to Conspiring to Commit Crop Insurance Fraud

A Paris, Kentucky man admitted in federal court that he conspired to commit crop in... More... $0 (07-24-2019 - KY)


United States of America v. Reckitt Benckiser Group, P.L.C. (RB Group)




Abington, VA - Justice Department Obtains $1.4 Billion from Reckitt Benckiser Group in Largest Recovery in a Case Concerning an Opioid Drug in United States History

Global consumer goods conglomerate... More... $1400000000 (07-11-2019 - VA)


United States of America v. Justin Love, Robert A. Elliott and Dajwan Ware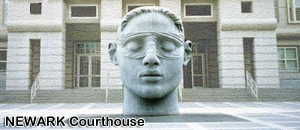 Trenton, NJ - Final Defendants Sentenced in Multi-State Dog Fighting Prosecution
Operation Grand Champion Yields 12 Convictions and 315 Months in Prison

The last of 12 defendants to be convicted for their roles in multi-state dog fighting conspiracies were sentenced yest... More... $0 (07-03-2019 - NJ)


United States of America v. Julie Osnes and Julie Osnes Consulting, LLC




Spokane, WA - Consultant Agrees to Pay $751,571 to Settle False Claims Act Liability for Alleged Falsification of Snap Quality Control Data

Julie Osnes and her company, Julie Osnes Consulting LLC (together "Osnes"), of Pierre, South Dakota, agreed to pay the United States $7... More... $751571 (06-18-2019 - WA)


WAYNE THORPE and KEVIN THORPE v. THE RYAN E. KRAFT TRUST
Morelaw Internet Marketing
National Find A Lawyer Directory



This case concerns ditch work performed in 2011 on ... More... $0 (05-30-2019 - KS)


Secretary of Labor v. Timberline South, LLC; Jim Payne




Defendant Timberline South, LLC (Timberline) is a timber-harvesting company that operates solely in Michigan, but uses logging and harvesting equipment and trucks that were

No. 18-1763 SOL v. Timberline South, et al. Page 2
manufactured outside of Michigan. The Secretary of Labor (t... More... $0 (05-29-2019 - MI)


John Taylor v. Virginia Alcoholic Beverage Control Authority

MoreLaw Virtual Receptionists
Never Miss Another New Client Call


On July 24, 2017, the Virginia Alcoholic Beverage Control Authority1 ("ABC" or
"agency") terminated appellant John Taylor's ... More... $0 (05-11-2019 - VA)


United States of America v. David M. Dunham, Jr.




Philadelphia, PA - Green Energy Fraudster Convicted at Trial for Scamming Multiple Federal Agencies and his Customers

A federal jury in Reading, Pennsylvania, convicted David M. Dunham Jr. of the following crimes: conspiracy to commit wire fraud and defraud the United States;... More... $0 (05-01-2019 - PA)


Sharon E. Brown v. Pacifica Foundation, Inc.
Pacifica Foundation, Inc. (Pacifica) is a California non-profit corporation that
owns and operates public radio stations across the country, including KPFK in Los
Angeles. Sharon Brown was elected to be a "Delegate" of KPFK and subsequently to a
position on Pacifica's National Board of Directors. However, Pacifica notified Brown
she was ineligible for these board positions because ... More...

$0 (04-30-2019 - CA)


United States of America v. Kenneth J. Coleman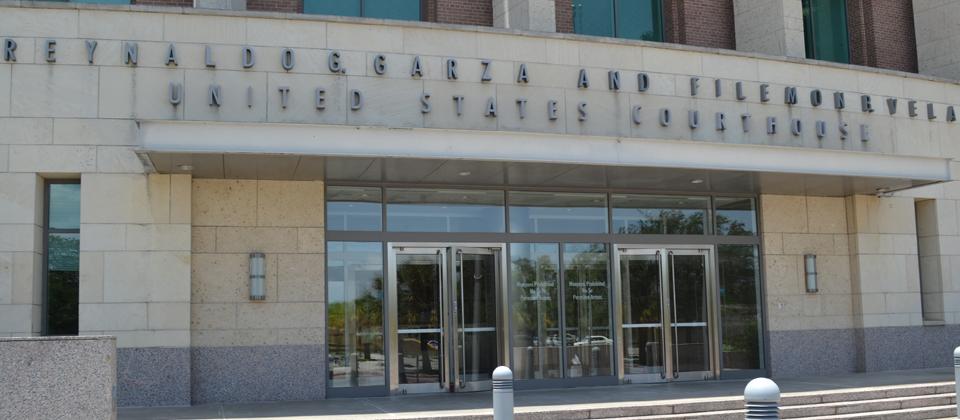 Houston, TX - Houston Man Sentenced to Thirty Years in Prison for Money Laundering Conspiracy and Tax Crimes Relating to Second-Hand Drug Scheme

A Houston, Texas, man was sentenced today to 360 months in prison for multiple conspiracy ... More... $0 (04-04-2019 - TX)


United States of America v. Robert Arellano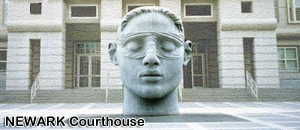 Trenton, NJ - New Mexico Man Sentenced to Four Years in Prison for Role in Multi-State Dog Fighting Conspiracy

Robert Arellano, 65, of Albuquerque, New Mexico, was sentenced in federal court in Trenton, New Jersey, to a total of four years in prison for his role in a multi-st... More... $0 (04-04-2019 - NJ)


Bruce A. Vance et al. v. State of Ohio




On June 26, 2015, appellants, Bruce A. Vance, G. Fredrick Pierce-Ruhland, and the Joseph K. Blystone T... More... $0 (03-24-2019 - OH)


United States of America v. Nora L. Steele




Rock Island, IL - Former Director of Child Food Program Sentenced to Prison for Defrauding USDA of More than $500,000, Filing False Tax Return

The former operations director of a Rock Island, Ill., child food program, Nora L. S... More... $0 (03-03-2019 - IL)


STATE OF MONTANA v. CATHIE IRIS WARREN




This case arises from Warren's kennel operation located on her residential property
in Libby, Montana. In August 2013, Warren submitted an Animal Control Business
Kennel Application to Lincoln Countyin which she stated she would (1) hold d... More... $0 (03-02-2019 - MT)


Bobbie M. Smith v. Tipton County Board of Education




During the 2016 tax year, an employee of the Tipton County Board of Education ("Board") disclosed the Board employees' information to a third party. Bobbie Smith, as a potential class representative for individuals whose information was disclosed, sought to hold the Board liable fo... More... $0 (02-24-2019 - TN)


Heriberto Perez v. County of Monterey



Plaintiffs Heriberto Perez and Miguel Angel Reyes Robles appeal a defense
judgment in their action for declaratory relief against the County of Mo... More... $0 (02-15-2019 - CA)


United States of America v. Richard McKinnon

St. Louis, MO - St. Roberts Man Sentenced for Stealing Timber from the Mark Twain National Park

Richard McKinnon, 38, of St. Roberts, Missouri, was sentenced to 18 months in prison on Thursday for theft of Government property.

According to court documents,... More... $0 (02-09-2019 - MO)


United States of America v. VMJ Construction, LLC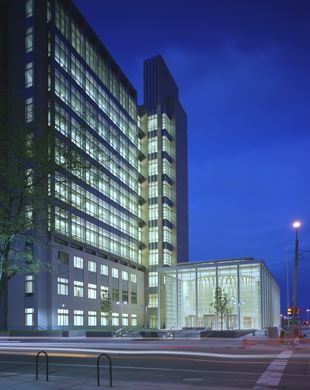 Denver, CO - $3.6 Million Settlement Resolves Procurement Fraud Investigation Against Colorado and Maryland Construction Companies Involved With SBA's Minority Disadvantaged Business Development Program

VMJ Construction, LLC ("VMJ") and its owner, Colorado resident Mic... More... $3600000 (02-06-2019 - CO)


Next Page