Agriculture Law
United States of America v. Katherine Prosper
Bangor, ME - The United States of America charged Katherine Prosper with social security fraud.

A Clinton woman pleaded guilty on Friday in federal court in Bangor to Social Security fraud and making false statements, U.S. Attorney Halsey B. Frank announced.

According to court records, from about August 2006 through March 2019, Katherine Prosper, 61, a recipient of Supplemental S... More...

$0 (01-13-2020 - ME)


United States of America v. Christopher Casacci
Buffalo, NY - The United States of America sued Christopher Casacci with trafficking in African wild cats.

A federal grand jury returned an indictment charging Christopher Casacci, 38, of Amherst, New York, with violating the Lacey Act and the U.S. Animal Welfare Act based on his trafficking of African wild cats in interstate commerce.

The indictment charges that Casacci, doing b... More...

$0 (01-10-2020 - NY)


United States of America v. Paul Michael Marciniak
Las Vegas, NV - The United States of America charged Paul Michael Marciniak with mail and wire fraud.

The second main co-conspirator in a large-scale timeshare resale scam was sentenced to 70 months in federal prison for defrauding more than 1,000 victims — many of them elderly — out of more than $3.3 million.

Paul Michael Marciniak, 34, of Orlando, Florida, pleaded guilty to con... More...

$0 (01-03-2020 - NV)


United States of America v. The Texas Health and Human Services Commission
Spokane, WA - The United States of America charged The Texas Health and Human Services Commission with violating the False Claims Act

The Texas Health and Human Services Commission (THHSC) has agreed to pay the United States $15,294,360 to resolve allegations that it violated the False Claims Act in its administration of the Supplemental Nutrition Assistance Program (SNAP), the Department... More...

$0 (12-29-2019 - WA)


In the Matter of the Marriage of JALYN MARIE O'MALLEY and JOSEPH DOMINIC O'MALLEY

Call 918-582-6422 for help finding a lawyer in Kansas for representation for a premarital agreement.






Jalyn and Joseph O'Malley lived together for eight or nine years before they decided to get married. Three days before the wedding in 1999, they entered into a premarital agreement (Agreement). During the marriage they... More... $0 (12-02-2019 - KS)


Vaquero Energy, Inc. v. County of Kern
November 2015, the Board of Supervisors (Board) of the County of Kern
approved a new zoning ordinance requiring permits for new oil and gas exploration,
drilling and production. The ordinance imposed a wide range of environmental and other
standards on permit applicants. It also adopted two procedural pathways for obtaining
permits when the proposed activity would be conducted on s... More...

$0 (11-20-2019 - CA)


Denham, LLC v. City of Richmond, Sierra Club, Intervener and Appellant
After the City Council of the City of Richmond (the City) adopted an initiative
amending its general plan to prohibit residential development on a stretch of hillside land,
property owners affected by the initiative brought this action challenging the initiative.
The trial court concluded the initiative rendered the City's general plan internally
inconsistent and directed the City ... More...

$0 (10-27-2019 - CA)


United States of America v. Jeffrey Neal Smith and Derrick Martinez





Amarillo, TX - Meat Packing Plant Execs Plead Guilty to Selling $1 Million in Adulterated Ground Beef to Federal Bureau of Prisons

Two meat packing plant executives pleaded guilty to their role in a scheme to sell mo... More... $0 (09-25-2019 - )


United States of America v. Tina Grey Owl and Rozanne Lynette Sazue




Pierre, SD - Former Tribal Officials Make Appearances and Plead Guilty to Embezzlement from an Indian Tribal Organization and Aiding and Abetting

Defendants Prosecuted as Part of The Guardians Project, a Federal Law Enforcement Initiative to Combat Corruption, Fraud, and Abuse in South Dak... More... $0 (09-17-2019 - SD)


United States of America v. Henry Berg




Madison, WI - Man Sentenced for Lying on Farm Loan Application

Henry Berg, 42, formerly of Arcadia, Wisconsin, and currently of Geneva, Illinois, was sentenced to one year and one day in federal prison for lying on a far... More... $0 (09-07-2019 - WI)


Cayla Dunbar, o/b/o K.D.J., a minor, v. Commissioner, Social Security Administration

MoreLaw Legal Marketing Services
Cost Effective Legal Professional Marketing Services
Call: 888-354-4592 Today!






Tulsa, OK - Cayla Dunbar, o/b/o K.D.J., a minor, sued the Commissioner of the Social Security... More... $0 (09-05-2019 - OK)


United States of America v. Ashraf Eldeknawey




Portland, ME - Portland, Maine Tax Return Preparer Pleads Guilty to Preparing False Tax Return

A Portland, Maine tax return preparer pleaded guilty to one count of aiding and assisting in the preparation of a false tax return.

According to plea do... More... $0 (08-15-2019 - OK)


Cleveland National Forrest Foundation v. Count of San Diego, Genesee Properties, Inc.
Allen Matkins Leck Gamble Mallory & Natsis and Jeffrey A. Chine for Real Party
in Interest and Respondent.
Real party in interest and respondent Genesee Properties, Inc. (Genesee) sought
tentative map approval from respondent County of San Diego (the County) for a 24-lot
subdivision on 1416.5 acres of land in San Diego County known as the Hoskings Ranch
(the property). The prop... More...

$0 (07-29-2019 - CA)


United States of America v. Daniel L. Kluender




Minneapolis, MN - Minnesota Farmer Sentenced To Prison For Converting USDA Farm Loan Collateral For Personal Use

DANIEL L. KLUENDER, 41, was sentenced to a year and a day in prison and ordered to pay $880,143.01, for illegally selling hundreds of thousands of dol... More... $0 (07-26-2019 - MN)


United States of America v. Keith A. Foley




Lexington, KY - Paris Man Pleads Guilty to Conspiring to Commit Crop Insurance Fraud

A Paris, Kentucky man admitted in federal court that he conspired to commit crop in... More... $0 (07-24-2019 - KY)


United States of America v. Reckitt Benckiser Group, P.L.C. (RB Group)




Abington, VA - Justice Department Obtains $1.4 Billion from Reckitt Benckiser Group in Largest Recovery in a Case Concerning an Opioid Drug in United States History

Global consumer goods conglomerate... More... $1400000000 (07-11-2019 - VA)


United States of America v. Justin Love, Robert A. Elliott and Dajwan Ware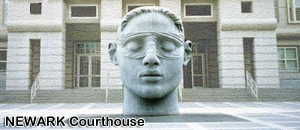 Trenton, NJ - Final Defendants Sentenced in Multi-State Dog Fighting Prosecution
Operation Grand Champion Yields 12 Convictions and 315 Months in Prison

The last of 12 defendants to be convicted for their roles in multi-state dog fighting conspiracies were sentenced yest... More... $0 (07-03-2019 - NJ)


United States of America v. Julie Osnes and Julie Osnes Consulting, LLC




Spokane, WA - Consultant Agrees to Pay $751,571 to Settle False Claims Act Liability for Alleged Falsification of Snap Quality Control Data

Julie Osnes and her company, Julie Osnes Consulting LLC (together "Osnes"), of Pierre, South Dakota, agreed to pay the United States $7... More... $751571 (06-18-2019 - WA)


WAYNE THORPE and KEVIN THORPE v. THE RYAN E. KRAFT TRUST
Morelaw Internet Marketing
National Find A Lawyer Directory



This case concerns ditch work performed in 2011 on ... More... $0 (05-30-2019 - KS)


Secretary of Labor v. Timberline South, LLC; Jim Payne




Defendant Timberline South, LLC (Timberline) is a timber-harvesting company that operates solely in Michigan, but uses logging and harvesting equipment and trucks that were

No. 18-1763 SOL v. Timberline South, et al. Page 2
manufactured outside of Michigan. The Secretary of Labor (t... More... $0 (05-29-2019 - MI)


John Taylor v. Virginia Alcoholic Beverage Control Authority

MoreLaw Virtual Receptionists
Never Miss Another New Client Call


On July 24, 2017, the Virginia Alcoholic Beverage Control Authority1 ("ABC" or
"agency") terminated appellant John Taylor's ... More... $0 (05-11-2019 - VA)


United States of America v. David M. Dunham, Jr.




Philadelphia, PA - Green Energy Fraudster Convicted at Trial for Scamming Multiple Federal Agencies and his Customers

A federal jury in Reading, Pennsylvania, convicted David M. Dunham Jr. of the following crimes: conspiracy to commit wire fraud and defraud the United States;... More... $0 (05-01-2019 - PA)


Sharon E. Brown v. Pacifica Foundation, Inc.
Pacifica Foundation, Inc. (Pacifica) is a California non-profit corporation that
owns and operates public radio stations across the country, including KPFK in Los
Angeles. Sharon Brown was elected to be a "Delegate" of KPFK and subsequently to a
position on Pacifica's National Board of Directors. However, Pacifica notified Brown
she was ineligible for these board positions because ... More...

$0 (04-30-2019 - CA)


United States of America v. Kenneth J. Coleman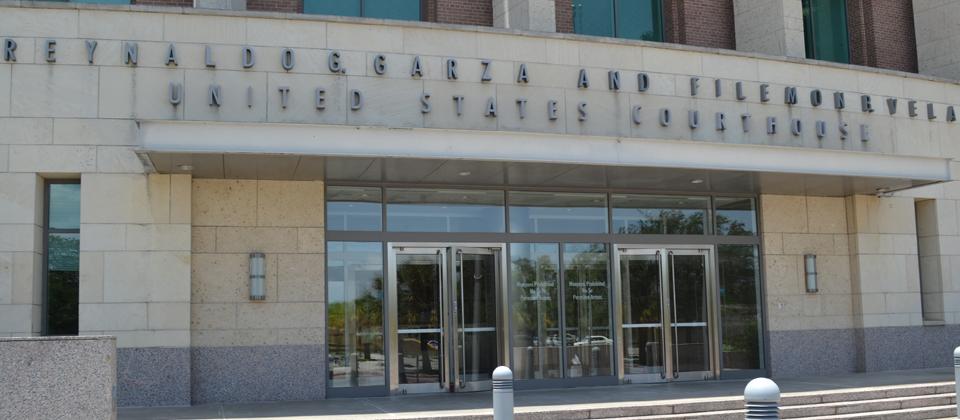 Houston, TX - Houston Man Sentenced to Thirty Years in Prison for Money Laundering Conspiracy and Tax Crimes Relating to Second-Hand Drug Scheme

A Houston, Texas, man was sentenced today to 360 months in prison for multiple conspiracy ... More... $0 (04-04-2019 - TX)


United States of America v. Robert Arellano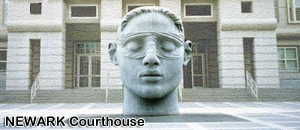 Trenton, NJ - New Mexico Man Sentenced to Four Years in Prison for Role in Multi-State Dog Fighting Conspiracy

Robert Arellano, 65, of Albuquerque, New Mexico, was sentenced in federal court in Trenton, New Jersey, to a total of four years in prison for his role in a multi-st... More... $0 (04-04-2019 - NJ)


Next Page