Agency Law
United States of America v. David Fagan





Corcord, NH - Manchester Man Sentenced to 70 Months for Participating in Fentanyl Trafficking Conspiracy

David Fagan, 32, of Manchester, was sentenced to 70 months in prison for participating in a fentanyl trafficking conspiracy, United States Attorney Scott W. Murray a... More... $0 (02-22-2019 - NH)


United States of America v. Nikolay Tantchev Chogsom




After a six-day trial involving
twenty-nine witnesses, a federal jury convicted Nikolay
Tantchev of exporting and attempting to export stolen cars,
submitting false documents to customs officials, and structurin... More... $0 (02-22-2019 - IL)


United States of America v. Hope E. Thomley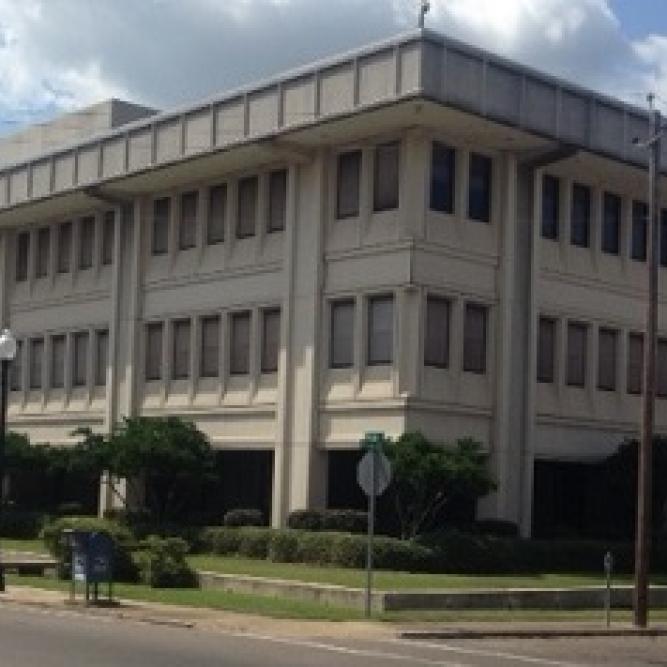 Hattiesburg, MS - Mississippi Woman Pleads Guilty to Health Care Fraud, Money Laundering and Tax Evasion Charges for Role in $200 Million Compounding Pharmacy Scheme
A Hattiesburg, Mississippi woman pleaded guilty toda... More... $0 (02-21-2019 - MS)


United States of America v. Iosif Florea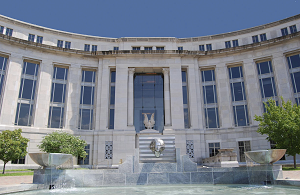 Montgomery, AL - Phoenix, Arizona Man Sentenced to 32 Months for His Role in an Alabama Phishing Scam

Iosif Florea, 42, of Phoenix, Arizona, was sentenced to 32 months in federal prison for his part in a "phishing" scam that impacted Alabama residen... More... $0 (02-21-2019 - AL)


United States of America v. Tommy N. Tracy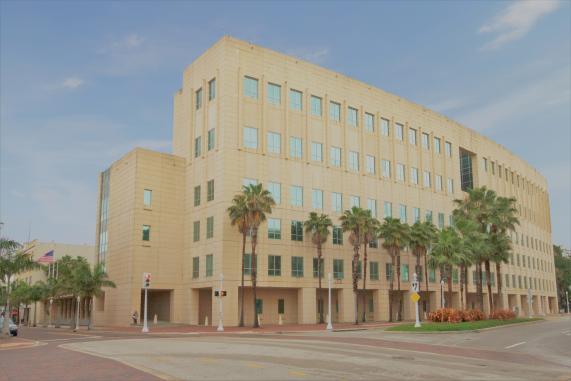 Fort Meyers, FL - Federal Jury Finds North Fort Myers Man Guilty Of FEMA Fraud

A federal jury found Tommy N. Tracy (72, North Fort Myers) guilty of fraud in connection with a major disaster. Tracy faces a maximum penalty ... More... $0 (02-21-2019 - FL)


Calvin Darnell Butcher v. Commonwealth of Virginia



"Under well-settled principles of appellate review, we consider the evidence presented at
trial in the light most favorable to the Commonwealth, ... More... $0 (02-20-2019 - VA)


James Wesley Amonett, Jr. v. Commonwealth of Virginia



On July 27, 2015, Corporal Andrew Perry ("Officer Perry") of the Herndon Police
Department stopped Amonett's vehicle. When Officer Perry approac... More... $0 (02-20-2019 - VA)


Hannah P. v. Daniel Coats, Director of the Office of The Director of National Intelligence McLean, VA




Appellant Hannah P.1 ("Hannah"), a former employee of the Office of the Director of National Intelligence ("Appellee"), asserts that Appellee discriminated against her pursuant to the Rehabilitation Act of 1973 ("Rehabilitation Act"), 29 U.S.C. § 701, et seq., and violated the Family and Me... More... $0 (02-20-2019 - VA)


United States of America v. Steven A. Weaver




Sioux City, IA - Contractor Who Put His Workers at Risk of Asbestos Exposure Sentenced in Federal Court
Algona Man Who Was Also a Housing Inspector Failed to Thoroughly Inspect for Asbestos Before Beginning a Renovation

An experienced Algona contractor who purchased and renovated th... More... $0 (02-18-2019 - IA)


United States of America v. Michael Geddati




Memphis, TN - Student Pleads Guilty to Computer Fraud, Trying to Preserve Scholarship

Michael Geddati, 20, of Memphis has pleaded guilty to computer fraud.

According to the information presented in court, during the 2017-18 academic year, Michael Geddati was a fr... More... $0 (02-16-2019 - TN)


United States of America v. Alex Alberto Castro




Grand Rapids, MI - Federal Court Sentences California-Based Drug Trafficking Head To Years In Prison

Alex Alberto Castro received 42 years in prison for conspiring to distribute heroin and cocaine. A federal jury conv... More... $0 (02-16-2019 - MI)


Al Mijares v. Orange County Employees' Retirement System
In this declaratory relief action, the trial court ruled the Orange County
Department of Education (Employer) must pay approximately $3.3 million in additional
contributions to fund pension benefits promised to its employees. Employer argues we
must independently review the legal issues raised in its complaint because the judgment
arises from an order granting a motion for judgment... More...

$0 (02-16-2019 - CA)


United States of America v. Daniel Jason Wnek




Cleveland, OH - Canadian man sentenced to 11 years in prison for sending scores of messages over social media attempting to coerce an 11-year-old from Ohio to engage in sexual activity

A Canadian man was sentenced to 11 years in federal prison for sendi... More... $0 (02-15-2019 - OH)


City of Philadelphia v. Attorney General of the United State of America





The City of Philadelphia has received funds under the federal Edward Byrne Memorial Justice Assistance Grant Program ("Byrne JAG") every year since the program's inception
in 2006. Last year, however, the Justice Department notified
the City that it was withholding its FY... More... $0 (02-15-2019 - PA)


BISCAYNE MARINE PARTNERS V. CITY OF MIAMI, ET AL



On February 17, 2017, the City issued RFP No. 16-17-011 seeking
proposals for the redevelopment and long-term lease of approxima... More... $0 (02-15-2019 - FL)


United States ex rel. Knopf v. AgeVital Pharmacy, LLC et al.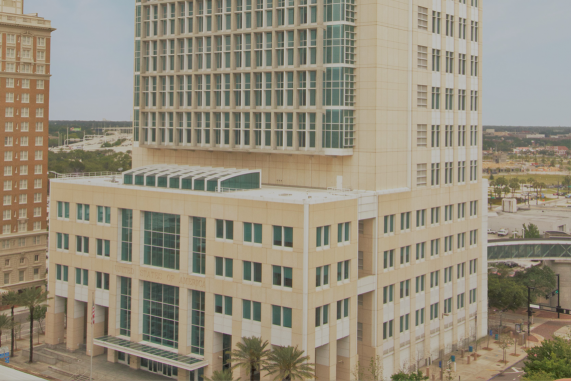 Tampa, FL - Florida Compounding Pharmacy and Its Owners to Pay at Least $775,000 to Resolve False Claims Act Allegations

The Department of Justice announced today that Vital Life Institute LLC (formerly known as AgeVital Pharm... More... $0 (02-15-2019 - FL)


United States of America v. Gary Alfred Sayers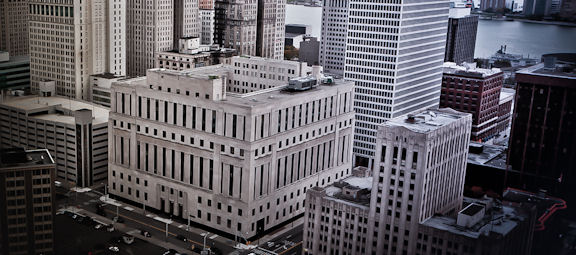 Detroit, MI - Michigan Man and His Company Plead Guilty To Illegally Storing Hazardous Waste in Madison Heights, Michigan

Gary Alfred Sayers and his company, Electro-Plating Services Inc., both pleaded guilty in federal court in Detroit, Michigan, to illegally storing hazardous wast... More... $0 (02-15-2019 - MI)


Heriberto Perez v. County of Monterey



Plaintiffs Heriberto Perez and Miguel Angel Reyes Robles appeal a defense
judgment in their action for declaratory relief against the County of Mo... More... $0 (02-15-2019 - CA)


JOHN MARSHALL vs. STATE OF MISSOURI




Movant was charged with kidnapping, domestic assault in the second degree, and More... $0 (02-14-2019 - MO)


United States of America v. Pamela Taylor



Charleston, WV - Clay County Woman Pleads Guilty to FEMA Fraud

A Clay County woman pled guilty yesterday to embezzling over $18,000 in federa... More... $0 (02-14-2019 - )


United States of America v. Heath McAuliffe




Boston, MA - Massachusetts State Trooper Agrees to Plead Guilty in Overtime Abuse Investigation

A suspended Massachusetts State Police Trooper agreed to plead guilty in connection with the ongoing investigation of overtime abu... More... $0 (02-14-2019 - MA)


Mark Fudge v. City of Laguna Beach, Hany Dimitry, Real Party in Interest and Respondent



We venture once again into the brambled thicket of the California
Environmental Quality Act – an area of the law largely governed by the unfortuna... More... $0 (02-13-2019 - CA)


Eduardo Antonio Rodriguez-Arias v. Matthew G. Whitaker





Eduardo Rodriguez-Arias (Rodriguez), a native of El Salvador, petitions for review
of the final order of the Board of Immigratio... More... $0 (02-13-2019 - va)


R. Alexander Acosta v. Off Duty Police Servs.
MoreLaw Suites - Legal Suites and Virtual Offices
The Best Places In Downtown Tulsa To Practice Law
406 South Boulder and 625 South Denver - 918 - 582-3993



... More... $0 (02-13-2019 - KY)


Rand Resources, LLC v. City of Carson



The City of Carson (City) hired Rand Resources as its
agent to negotiate with the National Football League (NFL)
about the possibility of buil... More... $0 (02-13-2019 - CA)


Next Page