Agency Law
United States of America v. Heather Butler





Cleveland, OH - Michigan woman indicted for helping man avoid registering as a sex offender

A Michigan woman was indicted for helping a man avoid registering as a sex offender.

Heather Butler, 30, of Romulus, Michigan was indicted on one c... More... $0 (12-16-2018 - MI)


Mitchell Sims v. Scott Kernan, as Secretary of Department of Corrections and Rehabilitation, etc.
California law provides that the death penalty shall be inflicted by either lethal gas
or by "an intravenous injection of a substance or substances in a lethal quantity sufficient
to cause death, by standards established under the direction of the Department of
Corrections and Rehabilitation." (Pen. Code, § 3604, subd. (a).)1
The question in this
case is whether that statute i... More...

$0 (12-16-2018 - CA)


STATE OF OHIO v. KYRA N. MILTON



According to the transcript of the hearing on Milton's motion to dismiss, the
parties, in lieu of the pre... More... $0 (12-15-2018 - OH)


STATE OF TENNESSEE v. SAUL ALDABA-ARRIAGA IN RE: RADER BONDING COMPANY




On October 4, 2015, the Defendant, Saul Aldaba-Arriaga, was arrested and charged with DUI second offense, a Class A misdemeanor, and driving on a revoked license, a Class B misdemeanor. See T.C... More... $0 (12-14-2018 - TN)


ANDY STRICKLAND vs BOARD OF COMMISSIONERS OF PINELLAS COUNTY, FLORIDA

Legal Suites and Virtual Offices In Downtown Tulsa
624 South Denver
918-398-5678 or Pat@morelaw.com


More... $0 (12-14-2018 - FL)


Yerson Mauricio-Vasquez v. Matthew G. Whitaker





Yerson Jack Mauricio-Vasquez is a lawful permanent resident of the United States and a native and citizen of Peru. Before us is his petition for review of the determination by the Board of Immigration Appeals that he is removable under the Immigration and Nationality Ac... More... $0 (12-14-2018 - VA)


Charlotte Dailey v. Mississippi Department of Employment Security





Dailey worked for the Grenada Tourism Commission. She was buying several items
for her employer at Walmart when her employer's credit card was denied. Dailey then called
her supervisor, Larry Harges, and he drove to Walmart with another employee.... More... $0 (12-13-2018 - MS)


United States of America v. Manuel Gonzalez Chavez, aka Manuel Gonzalez Cobain




San Francisco, CA - Central Valley Drug Trafficker Sentenced To 26 Years In Prison

Defendant arrested with significant quantities of heroin, methamphetamine, and cocaine, multiple firearms, and $43,500 in cash

Manuel ... More... $0 (12-13-2018 - CA)


United States of America v. Navimax Corporation




Wilmington, DE - Shipping Company Sentenced for Illegally Discharging Waste at Sea

Navimax Corporation ("Navimax"), incorporated in the Marshall Islands with its main offices in Greece, was sentenced today to a $2,000,000 fine by United States District Court Judge Maryellen Nore... More... $0 (12-13-2018 - DE)


United States of America v. Sabrina L. Rogers




Johnstown, PA - Judge Sentences Johnstown Woman to 7½ Years in Prison for Dealing Crack Cocaine

A resident of Johnstown, Pa., has been sentenced in federal court to 90 months in prison and three years' supervised release on her conviction of violating federal narcotics l... More... $0 (12-13-2018 - )


United States of America v. Corey Sutor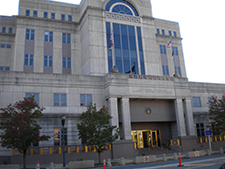 Camden, NJ - Atlantic County, New Jersey, Man Admits Health Care Fraud Conspiracy

An Atlantic County, New Jersey, man today admitted defrauding New Jersey state health benefits programs out of millions of dollars by submitting fraudulent claims for medically unnecessary presc... More... $0 (12-13-2018 - )


United States of America v. Allison Aytes




Brooklyn, NY - Former Senior Employee at FDIC Convicted of Embezzling Confidential Documents
Documents Contained Confidential Information of World's Largest Banks

Following six days of trial, a federal ju... More... $0 (12-12-2018 - NY)


John Gorman v. Rensselaer County





John Gorman appeals from a judgment of the United States District Court
for the Northern District of New York (Kahn, J.) dismissing his complaint on
summary judgment. Gorman brought this action under 42 U.S.C. § 1983,
alleging (inter alia) that the defendants (1)... More... $0 (12-12-2018 - NY)


Kennedy Donohue v. Amn Services, LLC
In this wage and hour class and representative action, the trial court granted a
motion for summary judgment brought by defendant AMN Services, LLC (AMN), and
denied motions for summary adjudication of one cause of action and one affirmative
defense brought by plaintiff Kennedy Donohue, individually and on behalf of five
certified plaintiff classes she represents (together Plaintif... More...

$0 (12-12-2018 - CA)


Donald Ray King v. The State of Texas




According to the evidence presented at the hearing on the motion to suppress, on the 1
night of July 25, 2015, Officer Alex Wakim of the ... More... $0 (12-11-2018 - TX)


Jazmina Gerard v. Orange Coast Memorial Medical Center
The Labor Code generally provides that employees who
work more than five hours must be provided with a 30-minute
meal period and that employees who work more than 10 hours
must be provided with an additional 30-minute meal period.
(Lab. Code, § 512, subd. (a); all undesignated statutory
references are to this code.) An employee who works no more
than six hours may waive the... More...

$0 (12-10-2018 - CA)


Raymond Lumsden v. The State of Texas
Aggravated sexual assault
of a child, indecency with a child




Allison,2 who was almost nine years old at the time of the trial, testified that
after her mother Kelly started dati... More... $0 (12-10-2018 - TX)


United States of America v. David Chesley Goodyear




Oklahoma City, OK - California Telescope Enthusiast Sentenced to Prison for Cyber Attack

DAVID CHESLEY GOODYEAR, also known as JamesSober also known as Wolfman_4_Ever also known as
HawaiiAPUser, 44, of El Segundo, California, has been sentenced to 26 months in prison... More... $0 (12-10-2018 - OK)


United States of America v. John Robert Sink, Jr.




Cheyenne, WY - Cheyenne Psychologist And His Wife Sentenced To 37 Months In Prison For Health Care Fraud

John Robert Sink, Jr., 68, and Diane Marie Sink, 63, of Cheyenne, Wyoming, were sentenced on December 3, 2018, to serve 37 months in prison for making false statements as p... More... $0 (12-10-2018 - WY)


United States of America v. Ev3, Inc.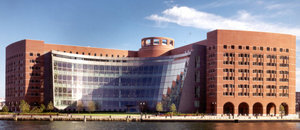 Boston, MA - Medical Device Maker ev3 to Plead Guilty and Pay $17.9 Million for Distributing Adulterated Device; Covidien Paid $13 Million to Resolve Civil Liability for Second Device

Minnesota-based medical device manufacturer ev3 Inc. has agreed to plead guilty to charges ... More... $0 (12-09-2018 - MA)


Jerry Hoang v. Bank of America, N.A.





If a creditor fails to make required disclosures under the
Truth in Lending Act (TILA), borrowers are allowed three
years from the loan's consummation date to rescind certain
loans.1 15 U.S.C. § 1635(f). Borrowers may effect that
rescission s... More... $0 (12-09-2018 - WA)


Devon Torrey Love v. State Department of Education
The California Court of Appeal, Second Appellate District recently rejected
various constitutional challenges to Senate Bill No. 277. (Brown v. Smith (2018) 24
Cal.App.5th 1135 [rejecting claims Sen. Bill No. 277 violated four provisions of the
California Constitution: the free exercise of religion, the right to a public education,
equal protection, and substantive due process].) S... More...

$0 (12-08-2018 - CA)


Theresa Riffey v. Bruce V. Rauner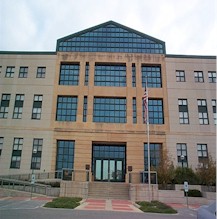 When this case was last before our
court, we upheld the district court's decision declining to certify
a class of home health care assistants ("the Assistants")
who were seeking a refund of the fair-share fees they had paid
to a union for collective-bargaining representation. W... More... $0 (12-07-2018 - IL)


State of New Jersey v. Eileen Cassidy
MoreLaw Suites - Legal Suites and Virtual Offices
The Best Places In Downtown Tulsa To Practice Law
406 South Boulder and 625 South Denver - 918-582-3993



More... $0 (12-06-2018 - NJ)


United States of America v. Gregory Stanton




Memphis, TN - Memphis Man Pleads Guilty to Tampering with Consumer Products

A Memphis man pleaded guilty to one-count of tampering with consumer products.

On September 11, 2018, a federal grand jury returned an indictment against Gregory Stanton, 49, for tainting ... More... $0 (12-06-2018 - TN)


Next Page