Affirmative Defense Law
John S. Young v. The State of Texas

MoreLaw Virtual Receptionists
Never Miss Another Call
Don't Wait - Call 918-582-6422 Today








Young was John Sullivan's criminal attorney on possession-of-child-pornography ... More... $0 (08-20-2019 - TX)


Union of Medical Marijuana Patients, Inc. v. City of San Diego, California Coastal Commission, Real Party in Interest




The California Environmental Quality Act, Public
Resources Code sections 21000 et seq. (CEQA), applies to
"projects," a term defined by statute. In general, a project is an
activ... More... $0 (08-20-2019 - CA)


Christopher Aaron Lange v. The State of Texas




Appellant Christopher Aaron Lange pleaded guilty to the offense of aggravated
assault with a deadly weapon. See Tex. Penal Code § 22.02(a)(2). Before finding Lange guilty,
th... More... $0 (08-19-2019 - TX)


Jedediah James Watson v. The State of Texas




We review alleged jury-charge error in two steps: first, we determine whether
error exists; if so, we then evaluate whether sufficient harm resulted from the error to require
rev... More... $0 (08-19-2019 - TX)


Ronald Starkey v. The State of Texas
FORMER YOUTH PASTOR FOUND GUILTY OF CHILD SEXUAL ASSAULT




In 2004 when Abby2 was four years old, she made an outcry to her babysitter in
which she identified Starkey,... More... $0 (08-19-2019 - TX)


Robert Lee Thompson v. The State of Texas

MoreLaw Virtual Receptionists
Never Miss Another Call
Don't Wait - Call 918-582-6422 Today








The events in question took place on a property located in Paradise, Texas. More... $0 (08-19-2019 - TX)


Ricci Chambless Bradden II v. The State of Texas




Appellant was in the military and was stationed at Fort Hood in Killeen, Texas.
Johnson worked at a Walgreens pharmacy in Arlington, Texas. On the morning of
May 2, 2016, A... More... $0 (08-19-2019 - TX)


United States of America v. Keenan A. Gracey




Seattle, WA - Former Washington Resident Pleads Guilty to Wire Fraud and Money Laundering in Fraudulent IPO Stock Scheme
Defrauded Investors of Millions of Dollars by Posing as a British Billionaire with Inside Track on New Companies

A for... More... $0 (08-19-2019 - WA)


Timothy Joel Carpenter v. The State of Texas

MoreLaw Virtual Receptionists
Never Miss Another Call
Don't Wait - Call 918-582-6422 Today








The record in this case consists of the testimony of the DPS trooper who
s... More... $0 (08-18-2019 - TX)


Miguel Dwayne Hobdy v. The State of Texas




After obtaining an arrest warrant for Hobdy, Fort Worth police located Hobdy
in Louisiana. He was then extradited back to Fort Worth where the State charged
Hobdy with six co... More... $0 (08-18-2019 - TX)


Lonnie Lynberg Johnson Jr. v. The State of Texas

MoreLaw Legal Services Marketing
Turn Your Litigation Successes Into Internet Marketing for Your Practice for Pennies
Call 918-582-6422 Today!

More... $0 (08-17-2019 - TX)


William Paul West v. The State of Texas




A jury convicted appellant William Paul West for driving while intoxicated, his
third such offense and thus a felony. See Tex. Penal Code Ann. § 49.09(b)(2).
West's appeal stem... More... $0 (08-17-2019 - TX)


Castella Lee v. The State of Texas

MoreLaw Legal Services Marketing
Turn Your Litigation Successes Into Internet Marketing for Your Practice for Pennies
Call 918-582-6422 Today!

More... $0 (08-17-2019 - TX)


Marvin Rodriguez v. The State of Texas
Left: Marvin Rodriguez after he was arrested in October 2015. Right: He was booked into the Tarrant County Jail on Thursday after he was convicted of murder.





On the afternoon of Oc... More... $0 (08-17-2019 - TX)


United States of America v. Urbano Vazquez




Washington, DC - The United States of America charged Father Urbano Vszquez, age 46, with fourt counts of child sexual abuse and three county of felony second-degree assault with aggravating circumstances and one misdem... More... $0 (08-17-2019 - DC)


A,J, Fistes Corporation v. GDL Best Contractors, Inc.
Plaintiff A.J. Fistes Corporation (Fistes) appeals from a
judgment entered after the trial court sustained without leave to
amend the demurrer filed by defendants GDL Best Contractors,
Inc. (GDL) and its officers, Francisco M. Lopez, Jose C. Lopez,
and Benjamin Lopez (collectively, the Lopezes), to Fistes's third
amended complaint. Fistes brought suit against GDL, the
Lopez... More...

$0 (08-17-2019 - CA)


Charles Victor Riddle v. The State of Texas





Police began to investigate Riddle after the complainant in this case, Jane,1
reported to School Counselor that when she was ten years old, Riddle, Jane's step
grandfathe... More... $0 (08-16-2019 - TX)


Charles Dean Bryant v. The State of Texas




On the morning of September 14, 2016, two men with the City of Grapevine's
parks crew were driving to work near Grapevine Lake when they were alerted to a fire
in some brush a... More... $0 (08-16-2019 - TX)


Son T. Duong v. The State of Texas




Federal due process requires that the State prove beyond a reasonable doubt
every element of the crime charged. Jackson v. Virginia, 443 U.S. 307, 316, 99 S. Ct.
2781, 2787 (... More... $0 (08-16-2019 - TX)


Ryan Lee Daniel v. The State of Texas

MoreLaw Legal Services Marketing
Turn Your Litigation Successes Into Internet Marketing for Your Practice for Pennies
Call 918-582-6422 Today!

More... $0 (08-16-2019 - TX)


William T. Schmitt v. Frank LaRose, Ohio Secretary of State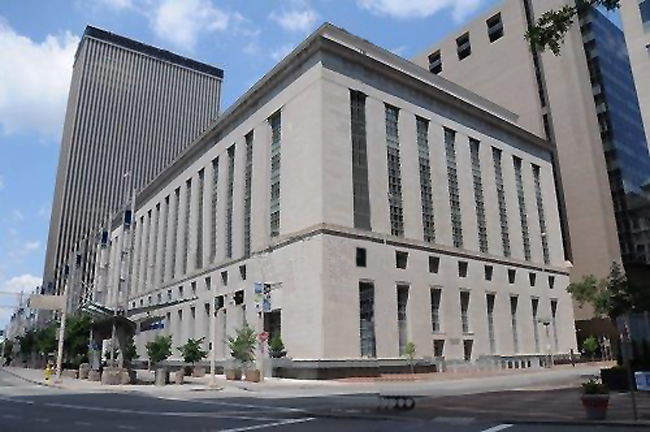 Plaintiffs William T. Schmitt and Chad Thompson submitted proposed ballot initiatives to the Portage County Board of Elections that would effectively decriminalize marijuana possession in the Ohio villages of Garrettsville and Windham. The Board declined to certify the proposed initia... More... $0 (08-16-2019 - OH)


United States of America v. Daryl Glenn Pawlak





Daryl Pawlak was convicted of receipt of child pornography and access with intent to view child pornography involving a prepubescent minor. Pawlak asserts that the district court erred in denying his motions to dismiss the indictment and to... More... $0 (08-16-2019 - )


Lorena Mejia v. Merchants Building Maintenance, LLC
Defendants Merchants Building Maintenance, LLC and Merchants Building
Maintenance Company (the MBM defendants) appeal from an order of the trial court
denying their joint motion to compel arbitration. The MBM defendants moved to
compel arbitration of a portion of plaintiff Loren Mejia's cause of action brought against
them for various violations of the Labor Code under the Private... More...

$0 (08-16-2019 - CA)


United States of America v. Terry Lynn Anderson and Rocky Freeland Anderson




Dallas, TX - Father and Son Sentenced in Multi-Million Dollar Hearing Aid Healthcare Fraud

A father/son duo who submitted more than $27 million in fraudulent hearing aid claims to insurer Blue Cross and Blue Shield of Texas was sentenced to... More... $0 (08-15-2019 - TX)


Sylvia Zepeda v. Federal Home Loan Mortgage Corporation





To protect homeowners, the Texas Constitution imposes a number of requirements before a lender may execute a deed of trust on a homestead to secure a loan. See generally TEX. CONST. art. XVI, § 50. At the same time, Texas courts have on var... More... $0 (08-15-2019 - TX)


Next Page