Affidavit Law
Robert Earl Nash v. The State of Texas





Nash pleaded guilty to assaulting Nicole Goulding on July 5, 2017, as alleged in the
indictment... More... $0 (04-19-2019 - TX)


Ali L. Ghanbari v. The State of Texas

MoreLaw Virtual Receptionists
Nosotros hablamos espańol

More... $0 (04-19-2019 - TX)


Josie L. Alaniz v. The State of Texas


Market Your Practice In Ten Counties for $10 A Month
Cost Effective Affordable Internet Marketing For Your Practice









... More... $0 (04-18-2019 - TX)


Issac Williams v. The State of Texas




Williams was accused of tr... More... $0 (04-18-2019 - TX)


Lee Ray Medina v. The State of Texas



Legal Suites and Virtual Offices In Downtown Tulsa
624 South Denver
918-398-5678 or Pat@morelaw.com

More... $0 (04-17-2019 - TX)


In re Chance Deallen Keller



Morelaw Internet Marketing
National Find A Lawyer Directory







In 2013, Chance Deallen Keller ... More... $0 (04-17-2019 - TX)


John Franklin Bell, Jr. v. The State of Texas




Bell became R.M.'s stepfather when she was five or six years old. R.M., her
mother, and Bell resided in Waller County, and R.M considered Bell her father.
Bell and R.M.'s mother had two daughters t... More... $0 (04-16-2019 - TX)


Deanna J. Robinson v. Hunt County





Deanna J. Robinson sued Defendants Hunt County, Sheriff Randy Meeks, and several employees of the Hunt County Sheriff's Office (HCSO), alleging unconstitutional censorship on the HCSO Facebook page. The district court den... More... $0 (04-16-2019 - )


In re: Earl Benard Blasingame





Church Joint Venture ("CJV") appeals the bankruptcy court's decision determining that a lawsuit had inconsequential value to the bankruptcy estate and allowing the Trustee, Edward Montedonico, ("the Trustee") to abandon the lawsuit. The Blasingames1 filed a cross appeal of a p... More... $0 (04-15-2019 - TN)


JEAN KATHERINE CASSITY-HAUCK, as Executrix of David Lee Hauck, Appellee v. FRANK C. HAUCK II, Individually and as Successor Trustee of the Jo Ann Hauck Revocable Trust, and NATHAN HAUCK



The issues on appeal concern the ownership of real property located in Cloud County, Kansas, with the follo... More... $0 (04-15-2019 - KS)


In the Interest of D.H. Jr., A Minor Child

MoreLaw Virtual Receptionists
More... $0 (04-15-2019 - KS)


STATE OF OHIO - vs - PAUL D. ECKERT III




On May 11, 2017, the Clermont County Grand Jur... More... $0 (04-13-2019 - OH)


STATE OF OHIO - vs - BENJAMIN N. GREEN




As an initial point, Green cited facts in hi... More... $0 (04-13-2019 - OH)


STATE OF OHIO vs. JAMES RAY




After a confidential, reliable informant mad... More... $0 (04-12-2019 - OH)


John Mara v. Stephen Rilling, Edward Nook, Frederick Hine




On interlocutory appeal from an order denying summary
judgment entered in the United States District Court for the District
of Connecticut (Chatigny, J.), defendants contend that they are
entitled to qualified immunity from plaintiff's suit charging them
with violatin... More... $0 (04-10-2019 - CT)


United States of America v. Juan Thompson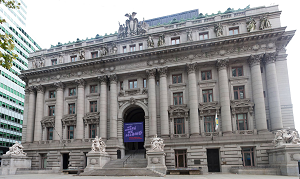 Defendant‐Appellant Juan Thompson appeals from a judgment of the
United States District Court for the Southern District of New York (Castel, J.)
sentencing him to 60 months' imprisonment for cyberstalking, 18 U.S.C.
§ 2261A(2), and making hoax threats, 1... More... $0 (04-10-2019 - NY)


State of Ohio v. Anthony M. Wataka




This is an appeal from a judgment of the Woo... More... $0 (04-10-2019 - OH)


STATE OF OHIO vs. RICHARD BARNHART, JR.




Appellant, Richard Barnhart, Jr., was involv... More... $0 (04-10-2019 - OH)


STATE OF OHIO v. ERIK R. LEHMKUHLE




On November 4, 2011, the Van Wert County Gra... More... $0 (04-09-2019 - OH)


JILLIAN WHALEN ET AL. v. T.J. AUTOMATION, INC. ET AL.





T.J. Automation manufactures machines that bend tubing for a variety
of mechanical and automotive products. (Doc. No. 70, Tracy's May 15, 2018 Depo.
at 11). Tracy is the president of T.J. A... More... $0 (04-09-2019 - OH)


Blair Davis-Carett v. Urban Outfitters, Inc.; Anthropologie, Inc.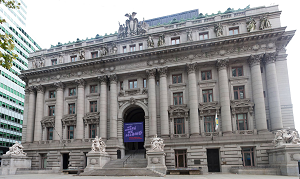 Appeal from a judgment of the United States District Court for the
Southern District of New York, Thomas P. Griesa, Judge, dismissing plaintiff's claims
of retaliation and hostile-work-environment discrimination, in violation of the Age
Discrimination in ... More... $0 (04-08-2019 - NY)


State of Tennessee v. Robert William Ward



The Defendant's convictions relate to an incident on March 19, 2015, in which Valerie Carter was shot in the head. Ms. Carter was gravely injured but survived the shooti... More... $0 (04-08-2019 - TN)


NICOLE CORRIGAN vs MANUEL ISRAEL VARGAS III



Mother and Father, who never married, had a child in 2006. The parties had an informal agreement to exercise timesharing with the child. In 2015, Father filed a petition ... More... $0 (04-07-2019 - FL)


NICHOLAS PAULETTE vs DANIELLE ROSELLA



The parties' original child support obligations were set forth in a mediated
settlement agreement ("MSA") which was incorporated into a final order. The MSA called ... More... $0 (04-07-2019 - FL)


Harry Reid v. Hygenic Intangible Property Holding Company




Las Vegas, NV - Former United States Senator Harry Reid sued Hygenic Corporation, Hygenic Intangible Property Holding Company and Performance Health LLC on personal injury product liability theories.

04/04/2018
Partial Summary Jud... More... $0 (04-05-2019 - NV)


Next Page