Adulteration Law
United States of America v. Shaun Thaxter
Abingdon, VA - The United States of America charged former Indivior, P.C. chief executive officer Shaun Thaxter with introducing into interstates commerce the opioid drug Suoxone Film in violation of the Federal Food, Drug and Cosmetic Act.

Thaxter served as Indivior's top executive since 2009 (including the time period prior to December 2014 when Indivior was known as Reckitt Benckiser P... More...

$0 (07-02-2020 - VA)


United States of America v. Donald Woo Lee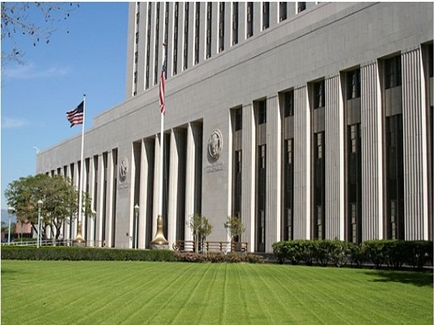 Los Angeles, CA - Southern California Doctor Found Guilty in $12 Million Medicare Fraud and Device Adulteration Scheme

A federal jury found a southern California doctor guilty for his role in a $12 million scheme to pr... More... $0 (10-18-2019 - CA)


United States of America v. Paul J. Elmer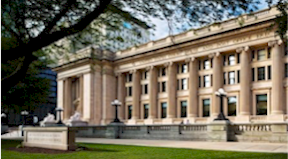 Indianapolis, IN - Former CEO Sentenced to Prison for Defrauding Food and Drug Administration and Distributing Adulterated Drugs

The former president of a drug compounding company was sentenced to prison for his convictions for conspiring to defraud the Food and Drug Admin... More... $0 (09-20-2019 - IN)


United States of America v. Aaron Michael Shamo





Salt Lake City, UT - Jury Convicts Shamo of Leading Drug Trafficking Network for distribution
more than half a million counterfeit pills throughout the country

A federal jury in Salt Lake City returned guilty verdicts on August 30, 2019 finding A... More... $0 (09-10-2019 - UT)


United States of America v. Matthew Dailey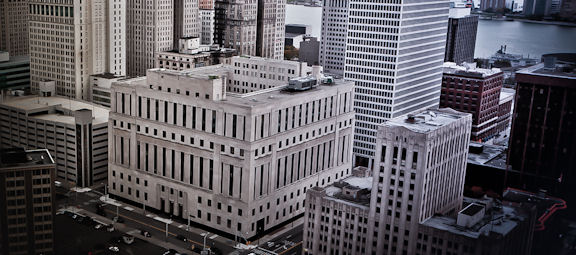 Detroit, MI - Michigan Man Sentenced for Unlawfully Importing and Distributing Misbranded Drugs

Matthew Dailey, 36, of Royal Oak, Michigan, was sentenced today to two years in prison for illegally importing kratom—a powerful psychoactive substance—and selling it unlawfully through u... More... $0 (05-08-2019 - MI)


United States of America v. Paul J. Elmer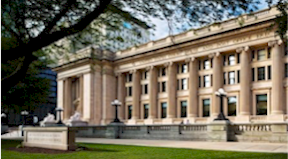 Indianapolis, IN - Former CEO Convicted of Defrauding Food and Drug Administration and Distributing Adulterated Drugs

A jury convicted Paul J. Elmer, the former CEO and owner of Pharmakon Pharmaceuticals Inc. (Pharmakon), of conspiracy to defraud the Food and Drug Administ... More... $0 (04-11-2019 - IN)


Ronald Brown, Jr., et al. vs Sheriff Mike Williams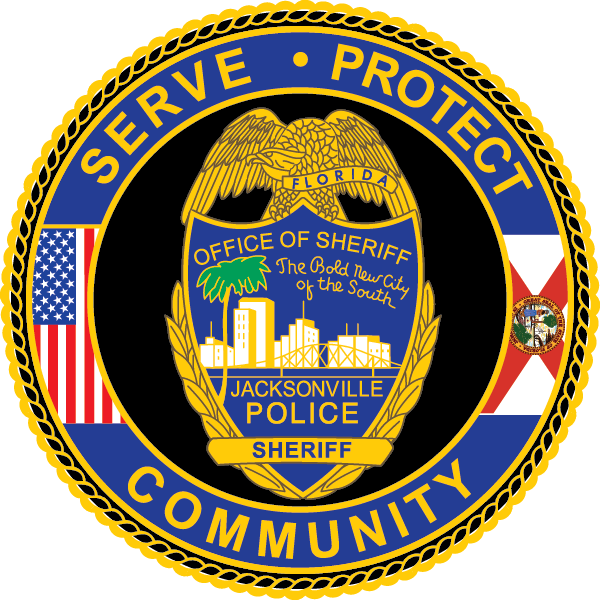 Because of challenges arising from the creation, distribution, and sale of synthetic cannabinoids, which are marketed to provide a "legal high," law enforcement initiated an investigation focusi... More... $0 (04-01-2019 - FL)


United States of America v. Olympus Medical Systems Corporation and Hisao Yabe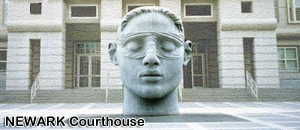 Newark, NJ - Olympus Medical Systems Corporation, Former Senior Executive Plead Guilty to Distributing Endoscopes After Failing to File FDA-Required Adverse Event Reports of Serious Infections

Olympus Medical Systems Corporation (Olympus) and a former senior executive... More... $0 (12-11-2018 - NJ)


United States of America v. Gregory Stanton




Memphis, TN - Memphis Man Pleads Guilty to Tampering with Consumer Products

A Memphis man pleaded guilty to one-count of tampering with consumer products.

On September 11, 2018, a federal grand jury returned an indictment against Gregory Stanton, 49, for tainting ... More... $0 (12-06-2018 - TN)


United States ex rel. Daniel Sypula v. AmerisourceBergen Corp.
Brooklyn, NY AmerisourceBergen Corp. To Pay $625 Million To Settle Civil Fraud Allegations Resulting From Its Repackaging And Sale Of Adulterated Drugs And Unapproved New Drugs, Double Billing And Providing Kickbacks

Settlement Resolves Federal and State False Claims Act Claims Arising from ABC's Operation of a Sham Pharmacy that Illegally Repackaged Injectable Drugs Under Insanitary Cond... More...

$625000000 (10-03-2018 - NY)


Daniel J. Ratajczak, Jr., et al. v. Beazley Solutions Limited and Land O'Lakes Inc v. Packerland Whey Products Inc et al.
Between 2006 and 2012
Packerland Whey Products, Inc., deceived at least one of its
customers about the protein content of a product called
Whey Protein Concentrate. Whey, the watery part of milk
that remains after the removal of curds, is rich in protein.
Removing whey's nonprotein components generates a concentrate
that can be used in other products. Land O'Lakes,
Inc.... More...

$0 (09-07-2017 - )


United States of America v. Barry Cadden Federal Courthouse - Boston, Massachusetts
Boston, MA - Owner of New England Compounding Center Sentenced for Racketeering Leading to Nationwide Fungal Meningitis Outbreak

Outbreak was the largest public health crisis ever caused by a pharmaceutical product

Barry Cadden, the owner and head pharmacist of New England Compounding Center (NECC), was sentenced in connection with the 2012 nationwide fungal meningitis outbreak.<... More...

$0 (06-27-2017 - MA)


United States of America v. Martinho Rodriguez, a/k/a Thoey, a/k/a Tho
A Massachusetts jury failed to
reach a unanimous verdict on a multiple count indictment charging
Martinho Rodrigues with conspiring with 29 others to distribute
assorted drugs in several Boston area neighborhoods. Rather than
face a repeat trial, Rodrigues opted to plead guilty to Count One,
conspiracy to distribute marijuana in violation of 21 U.S.C. §
846, but he preserve... More...

$0 (03-01-2017 - MA)


United States of America v. David Lee Allen and William Timothy Rogers
Birmingham AL - Two Pharmacists Sentenced To Prison For Adulteration Of Drugs In Connection With Alabama Based Compounding Pharmacy

Two Alabama pharmacists have been sentenced to 12 and 10 months in prison for their roles in the distribution of adulterated drugs, which were compounded at the now-defunct compounding pharmacy Advanced Specialty Pharmacy doing business as Meds IV.

D... More...

$0 (06-25-2016 - AL)


Izzarelli v. R.J. Reynolds Tobacco Co
We have been asked by the United States Court of Appeals for the Second Circuit to consider whether the ''[g]ood tobacco'' exception to strict products liability contained in comment (i) to § 402A of the Restatement (Second) of Torts1 precludes an action in this state against a cigarette manufacturer for including additives and manipulating the nicotine in its cigarettes in a manner that ultimatel... More...

$0 (04-25-2016 - CT)


UNITED STATES OF AMERICA v. SHERMAN MITCHELL
In February 2012, the U.S. Drug Enforcement Agency (DEA), led by Special Agent Jamey Tarrh (Tarrh), opened an investigation into drug trafficking between California and the District of Columbia focused on Mitchell and his associate, Harvey Couser (Couser). In early May 2012, Mitchell moved into an apartment at the Onyx on First (Onyx) in the District of Columbia, which was leased by Mitchell's ha... More...

$0 (03-08-2016 - DC)


State of Delaware v. Tollis
In February 2015, Vincenzo Tollisentered into a plea agreement with the State through which he pleaded guilty to one count of Robbery in theFirst Degree.2He did so in exchange for dismissal of the remaining charges and a favorable sentencing recommendation (the State's withholding of a habitual criminal petition3 and request for twelve years unsuspended imprisonment4). His sentencing occurred a c... More...

$0 (01-10-2016 - DE)


United States of America v. Sarah Elizabeth Martin
San Diego, CA - Nurse Sentenced For Adulterating Drugs

Sarah Elizabeth Martin, a registered nurse from San Diego, was sentenced to three years of probation, a $1,000 fine, 100 hours of community service and was ordered to pay restitution and complete a six-month residential drug rehabilitation program for removing Meperidine Hydrochloride (a generic form of DemerolŽ) from vials at the cli... More...

$0 (08-21-2015 - CA)


Brett A. Fiorini v. City Brewing Company, LLC
Ron A. Fiorini (Fiorini), a 23-year-old college student at Fresno Pacific University, was shot to death by police on October 5, 2010, after drinking two 23.5-ounce cans of Four Loko.
Fiorini's father, Brett Fiorini (plaintiff), sued City Brewing Company, LLC (City Brewing), the company that brewed, bottled, and labeled Four Loko, for negligence and strict liability. He alleged a single can o... More...

$0 (11-06-2014 - CA)


Christian Nielsen v. AECOM Technology Corporation
We consider the reach of the whistleblower retaliation provision created by
the Sarbanes‐Oxley Act of 2002 ("Sarbanes‐Oxley" or "SOX"). See Pub. L. No. 107‐
204, § 806, 116 Stat. 745, 802‐04 (codified as amended at 18 U.S.C. § 1514A). The
district court (Forrest, J.) dismissed the complaint brought by plaintiff‐appellant
Christian Nielsen ("Nielsen") against... More...

$0 (08-08-2014 - NY)


Jerome Stenehjem v. Sury A. Sareen
A SLAPP suit is one in which the plaintiff ―seeks to chill or punish a party's exercise of constitutional rights to free speech and to petition the government for redress of grievances. [Citation.]‖ (Rusheen v. Cohen (2006) 37 Cal.4th 1048, 1055.)1 The California Legislature in 1992 enacted Code of Civil Procedure section 425.16—the anti-SLAPP statute—under which SLAPP suits may be dispo... More...

$0 (06-13-2014 - CA)


The Netherlands Insurance Co. v. Main Street Ingredients, LLC
Malt-O-Meal Company (Malt-O-Meal) sued Main Street Ingredients, LLC (Main Street) in Minnesota state court, which suit involved the June 2009 voluntary recall of dried milk Main Street bought from Plainview Milk Products Cooperative (Plainview) and sold to Malt-O-Meal. The Netherlands Insurance Company (Netherlands) sued its insured, Main Street, in federal court, seeking a declaratory judgment as... More...

$0 (03-18-2014 - MN)


John Coleman v. Medtronic, Inc.
Plaintiff and appellant John Coleman sued defendants and respondents Medtronic, Inc., and Medtronic Sofamor Danek USA, Inc. (collectively, Medtronic), alleging he suffered painful complications after a spinal surgery in which Infuse, Medtronic's federally-approved bone fusion medical device, was used in an "off-label" manner. Coleman's seven causes of action are generally based upon allega... More...

$0 (02-04-2014 - ca)


United States of America v. Eric and Ryan Jensen
The United States of America charged Eric Jordan, age 37, and Ryan Jensen, age 33,six counts of introducing adulterated food into interstate commerce in a Listeria outbreak spread by cantaloupes. Cantalopes grown and sold by them
sickened hundreds and killed 33.

The Government alleged that the defendants introduced adulterated food into interstate commerce and aiding and abetting su... More...

$0 (10-22-2013 - CO)


National Association of Tobacco Outlets, Inc. v. City of Providence, Rhode Island
This case involves two ordinances enacted by the City of Providence, Rhode Island, (the "City") to reduce the incidence of tobacco use by young people. The ordinances (1) restrict the City's tobacco and cigarette retailers from reducing prices on tobacco products by means of coupons and certain multi-pack discounts (the "Price Ordinance"); and (2) restrict sales of certain flavored toba... More...

$0 (09-30-2013 - RI)


Next Page