Adoption Law
State of Ohio/City of Toledo v. Keith E. Crosby



<... More... $0 (07-11-2020 - OH)


STATE OF OHIO -v- HILLARY CHANTEL KAYLA BROOKS








{¶2} In June of 2017, K.L. and M.G. were living with their eight-month old son in
an apartment complex in Mansfield, Ohio. Hillary, also known as "Kayla," and her mother,... More... $0 (07-09-2020 - OH)


STATE OF OHIO -vs- JOSEPH TETAK








{¶2} Between the dates of May 27, 2018 and May 30, 2018, A.R. was held
captive, against her will by Tetak. During this time, Tetak assaulted her on several
occasions.... More... $0 (07-09-2020 - OH)


Jimcy McGirt v. State of Oklahoma

On the far end of the Trail of Tears was a promise. Forced to leave their ancestral lands in Georgia and Alabama, the Creek Nation received assurances that th... More... $0 (07-09-2020 - OK)


STATE OF OHIO -vs- ANGELA CROOK








{¶ 2} On November 1, 2018, Coshocton County Sheriff's Deputy William Mox was
working a 7:00 p.m. to 3:00 a.m. shift with his canine partner Chili. Shortly before 2:00
... More... $0 (07-08-2020 - OH)


Stanford Vina Ranch Irrigation Company v. State of California
Stanford Vina Ranch Irrigation Company (Stanford Vina) sued the State Water
Resources Control Board (the Board), among other defendants, challenging the Board's
issuance of certain temporary emergency regulations in 2014 and 2015, during the height
of one of the most severe droughts in California's history. The challenged regulations
established minimum flow requirements on three t... More...

$0 (07-07-2020 - CA)


Saint Francis Memorial Hospital v. State Department of Public Health
California law permits — but also sets certain limits on —
judicial review of adjudicatory decisions made by agencies
responsible for implementing public policies on health, natural
resources, employment, and other issues. One example is
Government Code section 11523,
1 which lets parties seek
judicial review of an agency's adjudicatory decision by filing a
petition for... More...

$0 (07-03-2020 - CA)


Sofia Wilton Barriga v. 99 Cents Only Stores, LLC
Plaintiff Sofia Wilton Barriga filed this lawsuit against 99 Cents Only Stores LLC,
(99 Cents) on her own behalf and on behalf of similarly situated current and former
nonexempt employees of 99 Cents hired before October 1, 1999, and who worked the
graveyard shift after January 1, 2012, until the conclusion of her lawsuit, pleading various
Labor Code violations and violation of the... More...

$0 (06-28-2020 - CA)


Sofia Wilton Barriga v. 99 Cents Only Stores, LLC
Plaintiff Sofia Wilton Barriga filed this lawsuit against 99 Cents Only Stores LLC,
(99 Cents) on her own behalf and on behalf of similarly situated current and former
nonexempt employees of 99 Cents hired before October 1, 1999, and who worked the
graveyard shift after January 1, 2012, until the conclusion of her lawsuit, pleading various
Labor Code violations and violation of the... More...

$0 (06-28-2020 - CA)


BRANDON AND MEGEAN JOHNSON v. ARKANSAS DEPARTMENT OF HUMAN SERVICES AND MINOR CHILDREN
Law Offices Available at the Tulsa Petroleum Club at 601 S. Boulder and at 624 S. Denver both... More... $0 (06-26-2020 - AR)


VERONICA RANDALL-MCCOY v. ARKANSAS DEPARTMENT OF HUMAN SERVICES AND MINOR CHILDREN
Law Offices Available at the Tulsa Petroleum Club at 601 S. Boulder a... More... $0 (06-26-2020 - AR)


United States of America v. Paul Petersen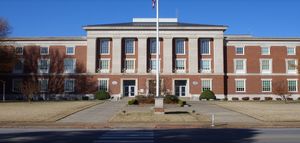 More... $0 (06-25-2020 - AR)


STATE OF KANSAS v.TONY R. ROAT






In 2009, Tony Roat was charged with one count of making a crimi... More... $0 (06-21-2020 - KS)


Abelardo Martinez v. San Diego County Credit Union
Abelardo Martinez, who is blind, brought an action against San Diego County
Credit Union (Credit Union) claiming its website is incompatible with software
permitting him to read website content. He alleged this defect denied him equal access
to, and full enjoyment of, the Credit Union's website and its physical locations. Martinez
asserted a single cause of action under the Unruh C... More...

$0 (06-20-2020 - CA)


STATE OF LOUISIANA Vs. DALTON BRYCE LOWE





Defendant, Dalton Bryce Lowe, pled guilty to one count of aggravated
burglary, a violation of La.R.S. 14:60, and one count of exploitation ... More... $0 (06-18-2020 - LA)


STATE OF LOUISIANA, ET AL. Vs. LOUISIANA LAND & EXPLORATION, CO., ET AL.
STATE OF LOUISIANA
COURT OF APPEAL, THIRD CIRCUIT






This case involves the State of Louisiana (the state) and the Vermilion Parish
School Board (VPSB) suing various defendants... More... $0 (06-17-2020 - LA)


Gerald Lynn Bostock v. Clayton County, Georgia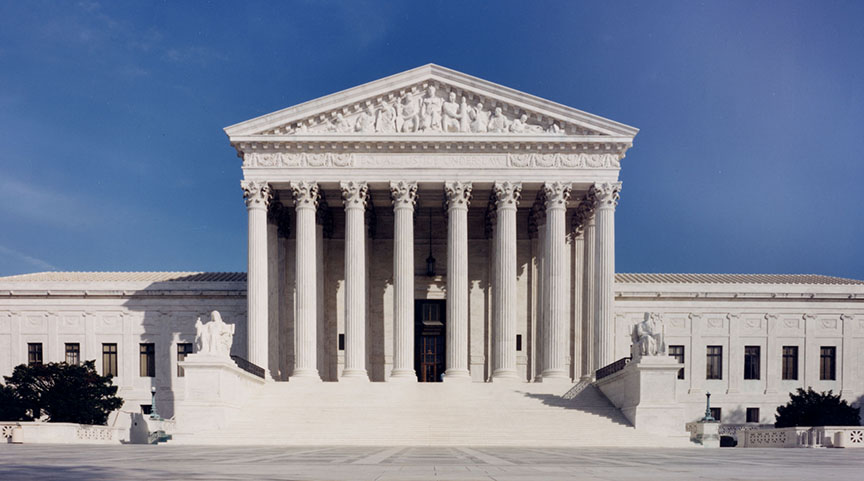 Sometimes small gestures can have unexpected consequences. Major initiatives practically guarantee them. In our time, few pieces of federal legislation rank in significance with the Civil Rights Act of 1964. There, in Title VII, Congress outlawed discrimination in the workplace on thebasis of r... More... $0 (06-15-2020 - GA)


State Compensation Insurance Fund v. Readylink Healthcare, Inc.
Defendant ReadyLink Healthcare, Inc. (ReadyLink) is a nurse staffing company
that places nurses in hospitals, typically on a short-term basis. Plaintiff State
Compensation Insurance Fund (SCIF) is a public enterprise fund created by statute as a
workers' compensation insurer. Like private workers' compensation insurers, SCIF
provides workers' compensation insurance to employers. Th... More...

$0 (06-15-2020 - CA)


DELLA WHITSON, et al. - vs - DIXIE IMPORTS, INC.
In December 2018, Della and her daughter Deshanna, filed a complaint against Dixie for the jurisdictional maximum damage amount of $6,000. The Whitsons'
complaint stemmed from their purchase of a used vehicle from Dixie, a car dealership in
Fairfield, Ohio. The complaint alleged that the vehicle's motor had seized and that a vehicle
diagnostic examination revealed that it had never bee... More...

$0 (06-12-2020 - OH)


STATE OF OHIO - vs - ERIC J. RUGGLES
In June 2017, the Warren County Grand Jury indicted appellant on 17 sexual offenses in Case No. 17CR33134 that included rape, gross sexual imposition, and sexual battery.These offenses were alleged to have been committed against his biological daughter, S.D., from the ages of four to twelve years old. Later in December 2018, appellant
was indicted by the Warren County Grand Jury on two additio... More...

$0 (06-11-2020 - OH)


JERRY MILLER - vs- OHIO STATE HIGHWAY PATROL, et al.
Affidavits in the record indicate that shortly after midnight on April 6, 2019,
Miller and a passenger were traveling southbound on I-71 in Fayette County. Michael Ross,
an Ohio State Highway Patrol ("OSHP") trooper, was travelling northbound on I-71 when
he observed Miller's vehicle, a dark-colored SUV, speeding 87 miles per hour in a 70 mile
per hour zone. Trooper Ross turned ar... More...

$0 (06-09-2020 - OH)


North Murrieta Community, LLC v. City of Murietta
Appellant, North Murrieta Community, LLC (North Murrieta), is the master
developer of a large development project in the City of Murrieta (the City) called the
Golden City Project.
As part of the planning and approval process, North Murrieta sought to take
advantage of certain statutory land use planning tools—vesting tentative maps and
development agreements—that enable builde... More...

$0 (06-09-2020 - CA)


JAVONTE LACY - vs - STATE OF OHIO, et al.
This case involves Mr. Lacy's complaint for replevin and conversion against
the state and the APL regarding his dogs that the Ashtabula County Dog Warden seized
from him and placed at the APL's shelter.


MoreLaw ReceptionistsMore... $0 (06-06-2020 - OH)


In re M.W., a Person Coming Under the Juvenile Court Law, Sacramento County Department of Child, Family, and Adult Services v. A.C.
Because the sole issue on appeal is ICWA compliance, a detailed recitation of the
non-ICWA related facts and procedural history is unnecessary to our resolution of this
appeal.
Proceedings Prior to Father's Appearance
On December 4, 2018, the Department filed a dependency petition on behalf of the
newborn minor pursuant to section 300, subdivisions (b) and (j). The petition all... More...

$0 (06-06-2020 - CA)


STATE OF OHIO v. CHARLES MAXWELL
MoreLaw ReceptionistsVOIP Phone and Virtual Receptionist Services
Call 918-582-6422 Today



In 2007, Maxwell was convicted by a jury and sentenced to death for
the aggravated murder of Ni... More... $0 (05-31-2020 - OH)


Next Page