Administrative Law Law
Stanford Vina Ranch Irrigation Company v. State of California
Stanford Vina Ranch Irrigation Company (Stanford Vina) sued the State Water
Resources Control Board (the Board), among other defendants, challenging the Board's
issuance of certain temporary emergency regulations in 2014 and 2015, during the height
of one of the most severe droughts in California's history. The challenged regulations
established minimum flow requirements on three t... More...

$0 (07-07-2020 - CA)


STATE OF OHIO v. CHRISTOPHER G. HAIR



<... More... $0 (07-05-2020 - OH)


STATE OF OHIO v. DONOVAN ASHER NICHOLAS



<... More... $0 (07-04-2020 - OH)


Saint Francis Memorial Hospital v. State Department of Public Health
California law permits — but also sets certain limits on —
judicial review of adjudicatory decisions made by agencies
responsible for implementing public policies on health, natural
resources, employment, and other issues. One example is
Government Code section 11523,
1 which lets parties seek
judicial review of an agency's adjudicatory decision by filing a
petition for... More...

$0 (07-03-2020 - CA)


State of Tennessee v. Juan Ramon Chaves-Abrego
Tennessee jury convicts illegal immigrant child rapist for second time









Officer Darien Nagel of the Columbia Police Depart... More... $0 (07-01-2020 - TN)


State of Tennessee v. Joseph Lester Haven
Rape of a child and two counts of aggravated sexual battery









After the Defendant's seven-year-old stepson and nine-year-... More... $0 (07-01-2020 - TN)


City and County of San Francisco v. All Persons Interested In The Matter of Proposition C
In California, "[a]ll political power is inherent in the people," who
retain "the right to alter or reform" government by voter initiative "when the
public good may require." (Cal. Const., Art. II, § 1.)1 The question in this
case is whether the people of a city or county may exercise this initiative
power to adopt a special tax when a majority of voters concludes it would
serv... More...

$0 (07-01-2020 - CA)


State of Tennessee v. Stephanie Brown








Defendant filed a pretrial "MOTION REQUESTING DAUBERT HEARING"
seeking to exclude Dr. Amy Hawes' te... More... $0 (06-30-2020 - TN)


STATE OF NEBRASKA V. RICHARD A. FREDRICKSON







On August 3, 2018, the State filed an information charging Fredrickson with three counts:
count I, use of a deadly weapon (firearm) to commit a felony, a Class IC felony, ... More... $0 (06-28-2020 - NE)


STATE OF NEBRASKA V. JESSIE J. PROBST








In April 2016, the State charged Probst with driving under suspension or while eligible for
reinstatement (count I, a Class III misdemeanor) and possession of meth (c... More... $0 (06-27-2020 - NE)


BRENT LAWRENCE v. STATE OF ARKANSAS












On April 17, 2017, Lawrence pleaded guilty in the Logan County Circuit Court to one count of residential burglary in case number 42BCR-2016... More... $0 (06-27-2020 - AR)


United States of America v. Paul Petersen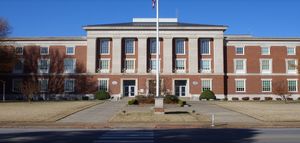 More... $0 (06-25-2020 - AR)


STATE OF KANSAS v.COREY LEROY YAZELL







On January 4, 2016, Yazell entered into a plea agreement, pleading guilty to one
count of possession of methamphetamine and one count of driving while suspended. On
M... More... $0 (06-21-2020 - KY)


Adrian Knight v. Commonwealth of Virginia
COURT OF APPEALS OF VIRGINIA









Adrian Knight was charged with possession of a firearm by a convicted felon in violation
of Code § 18.2-308.2 and carrying a conc... More... $0 (06-21-2020 - VA)


731 Market Street Owner, LLC v. City and County of San Francsico
In 2009, 731 Market Street Owner, LLC (731 Market) leased the
ground floor of its commercial building to Garfield Beach CVS, L.L.C. (CVS)
for a term of 45 years. Once the lease was recorded with the City and County
of San Francisco (San Francisco), a "Real Property Transfer Tax" was paid
pursuant to section 1101 et seq. of the San Francisco Business and Tax
Regulations Code (or... More...

$0 (06-21-2020 - CA)


Abelardo Martinez v. San Diego County Credit Union
Abelardo Martinez, who is blind, brought an action against San Diego County
Credit Union (Credit Union) claiming its website is incompatible with software
permitting him to read website content. He alleged this defect denied him equal access
to, and full enjoyment of, the Credit Union's website and its physical locations. Martinez
asserted a single cause of action under the Unruh C... More...

$0 (06-20-2020 - CA)


State of Oklahoma v. Barbara Cannon Manning
Tulsa, OK - Criminal defense lawyer Michael French
represented Barbara Cannon Manning, who was charged by the State of Oklahoma with:

Count # 1. Count as Filed: OWN, FALSE DECLARATION OF OWNERSHIP IN PAWN, in violation of 59 O.S. 1512
Date of Offense: 08/26/2013
Party Name... More...

$0 (06-18-2020 - OK)


United States of America v. Science Applications International Corporation (SAIC)
San Diego, CA - The United States of America sued Science Applications International Corporation (SAIC) on a violation of the False Claims Act theory.

The United States Attorney's Office for the Southern District of California and the U.S. Army Criminal Investigation Command's Major Procurement Fraud Unit (MPFU), with assistance from the Air Force Office of Special Investigations, began i... More...

$5982865 (06-18-2020 - CA)


Carlos Gutierrez v. Brand Energy Services of California, Inc.
This is an appeal from final judgment entered against plaintiff Carlos
Gutierrez after the trial court granted the motion for summary judgment
filed by defendant Brand Energy Services of California, Inc. (Brand).
Plaintiff, a former Brand employee, sued Brand for nonpayment of his preshift employer-mandated travel time in violation of several Labor Code and
Business and Professions... More...

$0 (06-17-2020 - CA)


State of Louisiana in the Interest of the Minor Child(ren): Stella Harper v. Matthew Harper
COURT OF APPEAL
SECOND CIRCUIT
STATE OF LOUISIANA







This child support suit arises out of the 26th Judicial District Court,
Bossier Parish, Louisiana. Matthew Harper filed ... More... $0 (06-16-2020 - LA)


State of Oklahoma v. Victor Martinez-Lopez
Tulsa, OK - The State of Oklahoma charged Victor Martinez-Lopez with:

Count # 1. Count as Filed: WE3, FELONIOUSLY POINTING FIREARM, in violation of 21 O.S. 1279,1289.16
Date of Offense: 02/18/2020
Party Name Disposition Information
MARTINEZ-LOPEZ, VICTOR Disposed: DISMISSED, 06/15/2020. Dismissed- Request of the State
Count as Disposed: FELONIOUSLY POINTING FIREARM(WE... More...

$0 (06-15-2020 - OK)


BARBARA SMITH V. BLEDSOE COAL CO., ET AL.




Barbara Smith began work as a coal miner in 1984 and started working
for Bledsoe Coal Company in 1999. Smith served as a safety director and
routinely checked oxygen tanks located in various pl... More... $0 (06-15-2020 - KY)


Gerald Lynn Bostock v. Clayton County, Georgia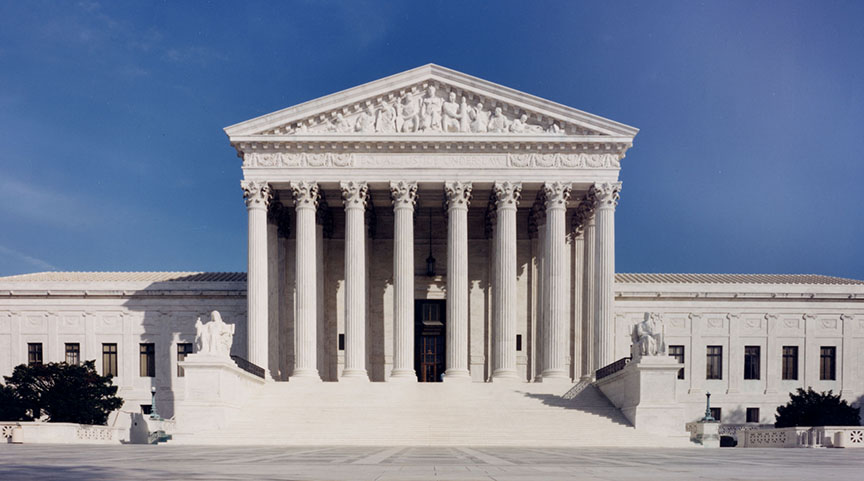 Sometimes small gestures can have unexpected consequences. Major initiatives practically guarantee them. In our time, few pieces of federal legislation rank in significance with the Civil Rights Act of 1964. There, in Title VII, Congress outlawed discrimination in the workplace on thebasis of r... More... $0 (06-15-2020 - GA)


State Compensation Insurance Fund v. Readylink Healthcare, Inc.
Defendant ReadyLink Healthcare, Inc. (ReadyLink) is a nurse staffing company
that places nurses in hospitals, typically on a short-term basis. Plaintiff State
Compensation Insurance Fund (SCIF) is a public enterprise fund created by statute as a
workers' compensation insurer. Like private workers' compensation insurers, SCIF
provides workers' compensation insurance to employers. Th... More...

$0 (06-15-2020 - CA)


NORTON HEALTHCARE, INC. V. DONNA DISSELKAMP
Kentucky Supreme Court




Donna Disselkamp relied on circumstantial evidence at trial to support
her age-discrimination claim under the K... More... $0 (06-14-2020 - KY)


Next Page