Administrative Law Law
STATE OF OHIO v. DAVID K. OLSEN




In the evening hours of October 14, 2017, Olsen was driving his pickup truck
northbound on Route 4 in Riverside. Brian Jacques was driving his motorcycle, with
Alysha Lewis riding as his passenger, some distance ahead of Olse... More... $0 (02-16-2019 - OH)


State of Tennessee v. Gregory Gill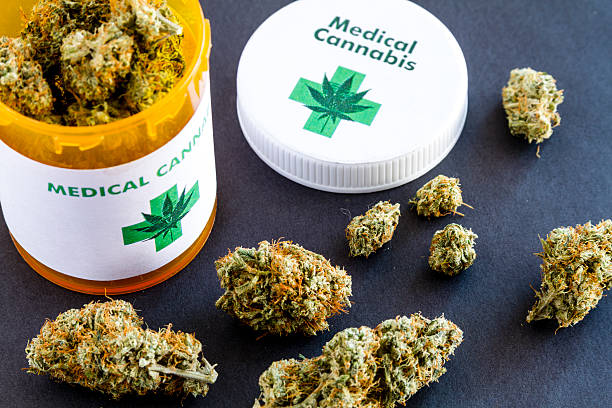 Sooner Cannabis Consultants


Click Here For... More... $0 (02-16-2019 - TN)


City of Philadelphia v. Attorney General of the United State of America





The City of Philadelphia has received funds under the federal Edward Byrne Memorial Justice Assistance Grant Program ("Byrne JAG") every year since the program's inception
in 2006. Last year, however, the Justice Department notified
the City that it was withholding its FY... More... $0 (02-15-2019 - PA)


BISCAYNE MARINE PARTNERS V. CITY OF MIAMI, ET AL



On February 17, 2017, the City issued RFP No. 16-17-011 seeking
proposals for the redevelopment and long-term lease of approxima... More... $0 (02-15-2019 - FL)


Heriberto Perez v. County of Monterey



Plaintiffs Heriberto Perez and Miguel Angel Reyes Robles appeal a defense
judgment in their action for declaratory relief against the County of Mo... More... $0 (02-15-2019 - CA)


Mark Fudge v. City of Laguna Beach, Hany Dimitry, Real Party in Interest and Respondent



We venture once again into the brambled thicket of the California
Environmental Quality Act – an area of the law largely governed by the unfortuna... More... $0 (02-13-2019 - CA)


Eduardo Antonio Rodriguez-Arias v. Matthew G. Whitaker





Eduardo Rodriguez-Arias (Rodriguez), a native of El Salvador, petitions for review
of the final order of the Board of Immigratio... More... $0 (02-13-2019 - va)


James Benjamin v. John Stemple



The Rebekah C. Benjamin Trust owns vacant properties in Saginaw. James Benjamin is its trustee. The Saginaw law, formally known as the Unsupervised ... More... $0 (02-13-2019 - )


United States of America v. Albert Poawui, Sombo Kanneh and Michelle Stevens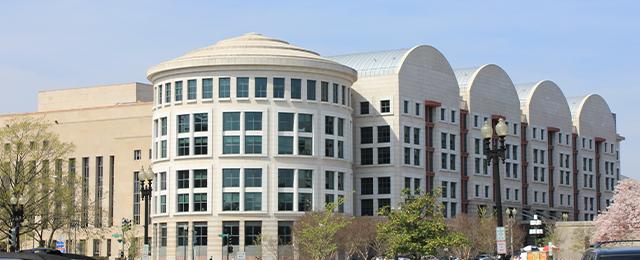 Washington, DC - Three Individuals Sentenced to Prison for Their Roles in Bribery Schemes Involving VA Program for Disabled Military Veterans

Two owners and an employee of for-profit, non-accredited schools were sentenced during the last two days for bribing a public offi... More... $0 (02-13-2019 - DC)


Anupama Bekkem v. Robert Wilkie, Secretary, U.S. Department of Veterans Affairs





Plaintiff Anupama Bekkem brought this action against her employer, the
Department of Veterans Affairs, based on numerous instances of discrimination and
retaliation she allegedly experienced while working as a primary care physician for the
VA in the Oklahoma Cit... More... $0 (02-12-2019 - OK)


James Benjamin v. Jones Family Trust






Most cities in America regulate vacant properties and the risks
to the public health and safety that come with them. Saginaw is no different. Located in eastern
Michigan, the city requires owners of vacant property to register their property with the city.
The registration ... More... $0 (02-12-2019 - MI)


Earl Patterson v. Pennsylvania Liquor Control Board




Earl Patterson was employed as a maintenance person
for the Pennsylvania Liquor Control Board ("PLCB") when he
reported for duty at a PLCB-operated liquor store in
Eddystone, Pennsylvania. Shortly after his arrival, the
location's assistant manager accused him of attem... More... $0 (02-12-2019 - PA)


Imogene Shepherd v. Incoal, Inc.



MARTHA CRAIG DAUGHTREY, Circuit Judge. More than ten years ago, claimant Imogene Shepherd filed for survivor's benefits under the Black Lung Benefits... More... $0 (02-12-2019 - OH)


EDUARDO ANTONIO RODRIGUEZ-ARIAS v. MATTHEW G. WHITAKER



Rodriguez fled El Salvador's rampant gang-related violence and crime in 2005,
when he unlawfully entered the United States as a twelve-year-old. ... More... $0 (02-12-2019 - )


SCOTT L. HEAGNEY v. LISA A. WONG; CITY OF FITCHBURG




Heagney first submitted his application for the position
of Fitchburg Police Chief in October 2013. On the résumé
accompanying his application, Heagney listed positions that he had
held at the Police Department of Frank... More... $0 (02-12-2019 - MA)


Ronnie L. Winsted, Jr. v. Nancy A. Berryhill, Acting Commissioner of Social Security




Ronnie Winsted applied for disability
insurance benefits and supplemental security income
claiming disability based on numerous conditions, including
degenerative disc disease, osteoarthritis, and anxiety. An
administrative law judge denied benefits, finding that Wi... More... $0 (02-12-2019 - IN)


Vipul B. Patel v. Zillow, Inc.





A Zestimate is an estimated
value for real estate, available on the Zillow web site for
about 100 million parcels. Zillow generates Zestimates by
applying a proprietary algorithm to public data, such as aMore... $0 (02-12-2019 - IL)


Scott L. Heagney v. Lisa A. Wong; City of Fitchburg




This case concerns a suit that
Scott Heagney, a past applicant for the position of the police
chief of Fitchburg, Massachusetts, brought against the City of
Fitchburg ("Fitchburg") and its mayor after the mayor decided not<... More... $0 (02-11-2019 - MA)


Devlon Deaquel Johnson v. The State of Texas




Both parties agree the underlying facts are irrelevant to this appeal's disposition so we do not recount them in any detail. A Bell County grand jury indicted appellant for possession of cocaine in an amount less than one gram. A... More... $0 (02-11-2019 - TX)


A.K. Anderson v. Jean Shiomoto, as Director, etc.
In a prior appeal, this court affirmed a judgment denying A.K. Anderson's petition
for writ of mandate challenging the September 15, 2012, suspension of his driver's
license by the Department of Motor Vehicles (DMV). (A.K. Anderson v. George
Valverde (June 12, 2015, E059981) [nonpub. opn.] (Anderson I).) We concluded the
record contained substantial evidence that Anderson had been ... More...

$0 (02-11-2019 - CA)


Sharmalee Goonewardene v. ADP, LLC
Under the Labor Code, an employee who believes he or
she has not been paid the wages due under the applicable labor
statutes and wage orders may bring a civil action against his
or her employer. (See, e.g., Lab. Code, § 1194; Martinez v.
Combs (2010) 49 Cal.4th 35, 49-51; see also Lab. Code, § 2699.)
This case presents the question whether, when an employer
hires an indepen... More...

$0 (02-10-2019 - CA)


State of West Virginia v. Michael S. Sites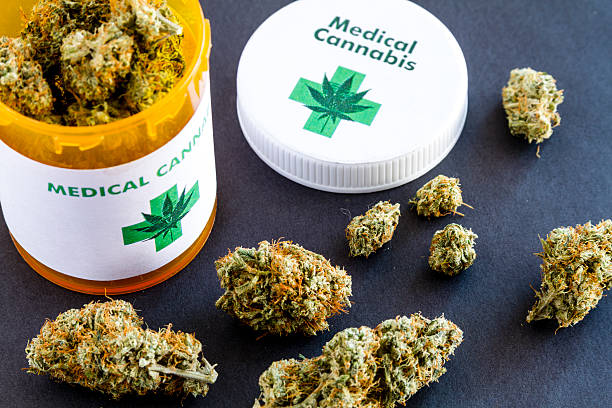 Sooner Cannabis Consultants


Click Here For... More... $0 (02-09-2019 - WV)


State of Tennessee v. David Lynn Zeigler
Pastor found guilty of rape of mentally challenged teen




On October 10, 2012, the victim, an adult female, engaged in oral sex with the Defendant in his car. When the victim's mother discovered the in... More... $0 (02-08-2019 - TN)


Sharmalee Goonew Ardene v. ADP, LLC
Opinion of the Court by Cantil-Sakauye, C. J.
Under the Labor Code, an employee who believes he or
she has not been paid the wages due under the applicable labor
statutes and wage orders may bring a civil action against his
or her employer. (See, e.g., Lab. Code, § 1194; Martinez v.
Combs (2010) 49 Cal.4th 35, 49-51; see also Lab. Code, § 2699.)
This case presents the quest... More...

$0 (02-08-2019 - CA)


Carry Curtis v. Propel Property Tax Funding, LLC; Propel Financial Services, LLC





Appellants Propel Property Tax Funding, LLC and Propel Financial Services, LLC (collectively "Propel") entered into a Tax Payment Agreement (a "TPA") with Appellee Garry Curtis pursuant to Virginia Code section 58.1-3018. Curtis sued Propel on behalf of himself and other similarly situ... More... $0 (02-07-2019 - VA)


Next Page