ADEA Law
Regina Thomas v. Southern Farm Bureau Life Insurance Company
Plaintiffs appeal an order denying attorney's fees and costs under 28 U.S.C. § 1447(c). Because the district court did not abuse its discretion, we affirm.
Case: 18-60400 Document: 00514719491 Page: 1 Date Filed: 11/12/2018
No. 18-60400
2
I.
Regina Thomas and Pam Pilgrim sued in state court, challenging their terminations by Southern Farm Bureau Life Insurance Company ("the com... More...

$0 (11-16-2018 - MS)


Victor Guerrero v. California Department of Corrections and Rehabilitation
Victor Guerrero, a Mexican immigrant and aspiring California correctional officer,
filed a federal action alleging discriminatory failure-to-hire against the California
Department of Corrections and Rehabilitation (the CDCR), among other defendants. He
pled federal and state law claims, but only his state claims allowed him to seek general
damages.
The federal court dismissed G... More...

$0 (11-08-2018 - CA)


Linda L. Faulkner v. Douglas County Nebraska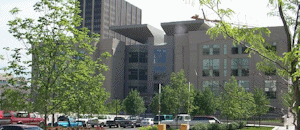 Linda Faulkner appeals the district court's grant of summary judgment in favor
of Douglas County Department of Corrections (DCDC) in this employment dispute
based upon allegations of gender, age, and, most significantly, disability
discrimination ... More... $0 (10-28-2018 - NE)


Linda L. Faulkner v. Douglas County Nebraska
Linda Faulkner appeals the district court's 1 grant of summary judgment in favor
of Douglas County Department of Corrections (DCDC) in this employment dispute
based upon allegations of gender, age, and, most significantly, disability
1The Honorable Laurie Smith Camp, Chief Judge, United States District Court
for the District of Nebraska.
discrimination under state and federal c... More...

$0 (10-12-2018 - NE)


Jena McClellan v. Midwest Machining, Inc. Western District of Michigan Federal Courthouse - Grand Rapids, Michigan Morelaw Internet Marketing for Legal Professionals Click Here To Find A Lawyer 888-354-4529
Plaintiff Jena McClellan brought suit against her former employer to enforce her rights under Title VII of the Civil Rights Act of 1964, 42 U.S.C. § 2000e et seq., as amended by the Pregnancy Discrimination Act, 42 U.S.C. § 2000e(k), and the Equal Pay Act, 29 U.S.C. § 206(d). The district court granted summary judgment for Defendant on the grounds that Plaintiff's federal claims were barred by the... More...

$0 (08-25-2018 - MI)


Timothy O'Brien, et al. v. Caterpillar, Inc. Northern District of Illinois Courthouse - Chicago, Illinois Morelaw Internet Marketing National Find A Lawyer Directory 888-354-4529
For more than half a century, Caterpillar Inc. paid unemployment benefits to laid-off em-ployees at its manufacturing plant in Joliet, Illinois. This ar-rangement lasted until Caterpillar and the local union agreed to end the program in their 2012 collective-bargaining agree-ment. In exchange for the elimination of the benefits, Cater-pillar distributed $7.8 million to certain employees who had pa... More...

$0 (08-20-2018 - IL)


Jonathan Gaffers v. Kelly Services, Inc. Eastern District of Michigan Federal Courthouse - Detroit, Michigan
The Supreme Court recently held that the National Labor Relations Act does not invalidate individual arbitration agreements. Epic Systems Corp. v.
>
No. 16-2210 Gaffers v. Kelly Servs., Inc. Page 2
Lewis, 138 S. Ct. 1612, 1632 (2018). That holding answers half of this case. The other half, in which the plaintiffs seek to carve out a separate destiny for the Fair Labor Standards Act, me... More...

$0 (08-16-2018 - MI)


Dale E. Kleber v. CareFusion Corporation Northern District of Illinois Courthouse - Chicago, Illinois
The key provision of the Age
Discrimination in Employment Act of 1967 prohibits
employment practices that discriminate intentionally against
older workers, and prohibits employment practices that have
2 No. 17‐1206
a disparate impact on older workers. 29 U.S.C. § 623(a)(1),
(a)(2); Smith v. City of Jackson, 544 U.S. 228 (2005). The central
issue in this appeal is ... More...

$0 (04-27-2018 - IL)


James P.Teufel v. The Northern Trust Company, et al. Northern District of Illinois Courthouse - Chicago, Illinois
In 2012 Northern Trust
changed its pension plan. Until then it had a defined-benefit
plan under which retirement income depended on years
worked, times an average of each employee's five highestearning
consecutive years, times a constant. Example: 30
years worked, times an average high-five salary of $50,000,
times 0.018, produces a pension of $27,000. (We ignore sev2
N... More...

$0 (04-11-2018 - IL)


Elliot Yard v. Scott J. Israel
Appellant sued the Broward County Sheriff for disability and age discrimination after he was demoted from his position as a child protective investigator with the Sheriff's office. The trial court granted summary judgment in favor of the sheriff on both claims. We affirm the judgment in its entirety.
As to the disability discrimination claim, the trial court correctly disposed of this based up... More...

$0 (04-04-2018 - OK)


Marie DiFiore v. CSL Behring, LLC Eastern District of Pennsylvania Federal Courthouse - Philadelphia, Pennsylvania
Marie DiFiore asserted claims against her former employer, CSL Behring, for retaliation in violation of the False Claims Act, and for wrongful discharge under a theory of constructive discharge in violation of Pennsylvania state
3
law. The False Claims Act ("FCA") includes an anti-retaliation provision for employee whistleblowers who engage in activity protected by the FCA. The District Co... More...

$0 (01-14-2018 - PA)


Kim Mikkelsen v. Public Utility District No. 1 of Kittitas County Washington Supreme Court Building
The Public Utility District No. 1 of Kittitas County
(district) fired Kim Mikkelsen after 27 years of service. Mikkelsen sued the district,
alleging that, among other things, her dismissal violated the Washington Law Against
Discrimination (WLAD), RCW 49.60.180. Specifically, Mikkelsen claims that
Charles Ward, the general manager, exhibited a bias against women and older
emplo... More...

$0 (10-19-2017 - WA)


United States of America, et al. v. Solvay Pharmaceuticals, Inc. Fifth Circuit Court of Appeals - New Orleans, Louisiana
John King and Tammy Drummond (collectively, "Relators") appeal the
district court's grant of summary judgment to Solvay Pharmaceuticals, Inc., on
their False Claims Act ("FCA") claims and a subsequent ruling that partly
granted court costs to Solvay. For the reasons explained below, we AFFIRM.
2
I. Background
Relators are both former Solvay sales and marketing employees. Th... More...

$0 (09-15-2017 - TX)


Karen Vanover v. NCO Financial Services, Inc.
Plaintiff-Appellant Karen Vanover ("Vanover") sued Defendant-Appellee NCO Financial Systems, Inc. ("NCO"), on April 23, 2014, for violations of the Telephone Consumer Protection Act ("TCPA"), 47 U.S.C. § 227, after NCO attempted to collect medical debts from her. See Vanover v. NCO Fin. Sys., Inc., Case No. 8:14-cv-964-T-35EAJ (M.D. Fla. 2014) (hereinafter "Vanover I"). Nearly one year after Vanov... More...

$0 (05-18-2017 - )


Frederick Capps v. Mondelez Global, LLC
Frederick Capps challenges the District Court's Order
granting summary judgment in favor of Capps' former
employer, Mondelez Global, LLC ("Mondelez"), one of the
largest manufacturers of snack food and beverage productions
in the United States. Specifically, Capps argues that the
District Court erred in granting Mondelez's summary
judgment motion on Capps' claims that Monde... More...

$0 (02-12-2017 - PA)


Jacob Lewis v. Epic Systems Corporation
Epic Systems, a health care software
company, required certain groups of employees to agree to
bring any wage-and-hour claims against the company only
through individual arbitration. The agreement did not permit
* Of the Northern District of Illinois, sitting by designation.
2 No. 15-2997
collective arbitration or collective action in any other forum.
We conclude that... More...

$0 (05-27-2016 - WI)


Judith Gentry v. East West Partners Club Management Company, Inc. Western District of North Carolina Federal Courthouse - Asheville, North Carolina
After her employment was terminated, Appellant Judith Gentry sued her former employers for disability discrimination under the Americans with Disabilities Act (ADA) and for other violations of state and federal law. A jury found in favor of Gentry on certain state law claims, for which it awarded her $20,000 in damages, and in favor of the employers on all other claims. On appeal, Gentry challenge... More...

$0 (03-04-2016 - NC)


Margarita Wagner v. People Bank d/b/a Peoples State Bank
Tulsa, OK - Margarita Wagner sued People Bank d/b/a Peoples State Bank on an employment discrimination theory claiming:


1. Plaintiff is an individual with her only residence being in Tulsa County, State of Oklahoma.
2. Peoples Bank, is a domestic bank, with a place of business in Tulsa County, State of Oklahoma.
PLAINTIFF'S CAUSE OF ACTION AND JURISDICTION
3. This Petiti... More...

$12500 (01-22-2016 - OK)


Robert Liebman v. Metroplolitan Life Insurance Company
Robert Liebman began working for Metropolitan Life Insurance Company
("MetLife") as a sales representative in 1985. When MetLife fired him in 2013, he
brought this action, making an age discrimination claim under the Age
Discrimination in Employment Act ("ADEA"), 29 U.S.C. § 623(a)(1), as well as a
retirement benefits interference claim under the Employee Retirement Income More...

$0 (12-26-2015 - FL)


Catherine Willis v. Childrens Hospital of Pittsburgh
Viewing the record in a light most favorable to the nonmovant, Willis, the facts in this case are as follows. Willis worked as a Neonatal Nurse Practitioner ("NNP") at Children's from August 16, 1993 until her termination on January 13, 2012. (A-375). From 2001 until 2011, Willis served as co-lead NNP. (A-84, A-87). At all times relevant to the instant action, Margaret Lamouree, the nurse manager ... More...

$0 (12-24-2015 - )


Twilladean Cink v. Grant County, Oklahoma
Plaintiff Twilladean Cink appeals from a grant of summary judgment in favor
of defendant Grant County, Oklahoma, on her claims under the Age Discrimination
2
in Employment Act (ADEA), 29 U.S.C. §§ 621-634, and the Americans with
Disabilities Act (ADA), 42 U.S.C. §§ 12101-12213.1 The district court concluded
that Grant County was not her employer and therefore was not subject to... More...

$0 (11-27-2015 - OK)


Kazolias v. IBEW
Plaintiffs are three journeymen wiremen who are members of the International3
Brotherhood of Electrical Workers Local Union 363 ("the union"). The union refers its4
members for jobs with employers who are parties to the union's Collective Bargaining5
Agreement (CBA) based on referral rules contained in the CBA and additional rules6
promulgated by the union. Members who seek job ref... More...

$0 (11-12-2015 - )


U.S. Equal Employment Opportunity Commission v. McLane Company, Inc.
This is a subpoena enforcement action brought by the
Equal Employment Opportunity Commission (EEOC) against
McLane Company. The EEOC is investigating a charge of
sex discrimination filed against McLane by one of its former
employees, who was fired when she failed to pass a strength
test after returning from maternity leave. The subpoena seeks
information about the company's... More...

$0 (10-27-2015 - AZ)


Pham v. James
The relevant facts are undisputed. Mr. Pham is employed as a civilian
electrical engineer at Tinker Air Force Base in Midwest City, Oklahoma. He filed
numerous complaints with the EEOC claiming that he was the victim of workplace
harassment based on his disability and in retaliation for prior EEO activity. An
EEOC administrative judge (AJ) informed Mr. Pham repeatedly that h... More...

$0 (10-21-2015 - OK)


John M. France v. Jeh Johnson
John France appeals the district court's entry of summary
judgment in favor of the United States Department of
Homeland Security in this action alleging violation of the
FRANCE V. JOHNSON 5
Age Discrimination in Employment Act ("ADEA").1 We
review a grant of summary judgment de novo. See Pac.
Shore Props., LLC v. City of Newport Beach, 730 F.3d 1142,
1156 (9th Cir. 2013... More...

$0 (10-14-2015 - AZ)


Next Page