Acknowledgment Law
John S. Young v. The State of Texas

MoreLaw Virtual Receptionists
Never Miss Another Call
Don't Wait - Call 918-582-6422 Today








Young was John Sullivan's criminal attorney on possession-of-child-pornography ... More... $0 (08-20-2019 - TX)


Sylvia Zepeda v. Federal Home Loan Mortgage Corporation





To protect homeowners, the Texas Constitution imposes a number of requirements before a lender may execute a deed of trust on a homestead to secure a loan. See generally TEX. CONST. art. XVI, § 50. At the same time, Texas courts have on var... More... $0 (08-15-2019 - TX)


Gustavo Aybar v. The State of Texas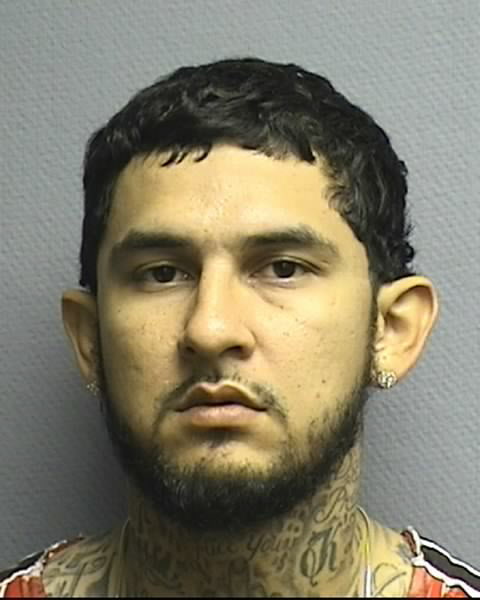 Around 6:00 p.m. on December 26, 2015, Charles Futrell and his wife,
Yolanda, were traveling west on Interstate 10 (I-10) through Houston to attend a
family Christmas celebration in Katy. Charles was driving their Nissan Versa... More... $0 (08-12-2019 - TX)


STATE OF KANSAS v. TYRONE TERRY




Tyrone Terry stabbed his girlfriend multiple times during an argument. The St... More... $0 (08-09-2019 - KS)


STATE OF KANSAS, Appellee, v. ERNEST L. GAINES

MoreLaw Virtual Receptionists
Never Miss Another Call
Don't Wait - Call 918-582-6422 Today!








This consolidated appeal involves four criminal cases filed in Sedgwick County... More... $0 (08-08-2019 - KS)


Cleveland National Forrest Foundation v. Count of San Diego, Genesee Properties, Inc.
Allen Matkins Leck Gamble Mallory & Natsis and Jeffrey A. Chine for Real Party
in Interest and Respondent.
Real party in interest and respondent Genesee Properties, Inc. (Genesee) sought
tentative map approval from respondent County of San Diego (the County) for a 24-lot
subdivision on 1416.5 acres of land in San Diego County known as the Hoskings Ranch
(the property). The prop... More...

$0 (07-29-2019 - CA)


STATE OF KANSAS v. ROGER R. SMITH II




On January 20, 2016, the State charged Smith with one count of attempted firs... More... $0 (07-25-2019 - KS)


Tayler L. Williams v. Fremont Corners, Inc.
Tayler L. Williams sued the Fremont Corners Shopping Center for negligence and
premises liability after he was assaulted in its parking lot. His appeal concerns, as a
measure of foreseeability, the scope of a landowner's duty to exercise reasonable care to
discover that criminal acts are being committed or are likely to be committed on the
premises. The trial court granted the defe... More...

$0 (07-19-2019 - CA)


Bobby James Guillory v. The State of Texas




The victims in this case are Long Nguyen, age seventy-two, and his wife Huong Ly, age sixty-three. In June 2012, their neighbor and in-law noticed that a screen had
been... More... $0 (06-25-2019 - TX)


American Legion, et al. v. American Humanists Association, et al.





Since 1925, the Bladensburg Peace Cross (Cross) has stood as a tribute to 49 area soldiers who gave their lives in the First World War. Eighty-nine years after the dedi-cation of the Cross, respondents filed this lawsuit, claim-ing that they are offended by the... More... $0 (06-20-2019 - MD)


Rosalind Johnson v. Claire Wainwright and American Anesthesiology Associates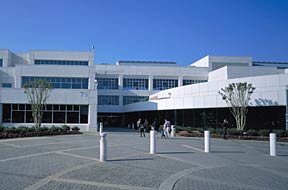 Gwinnett, GA - Rosalind Johnson, age 60, and Kevin Anthony Johnson sued Claire Wainwright, American Anesthesiology Associates, Thomas E. Francis, Gwinnett Medical Center and Estate of Thomas E. Francis on medical malpractice theory claiming that she was injured and damaged as a dire... More... $14000000 (05-25-2019 - )


STATE OF OHIO v. BRETT MORRIS




Brett Morris ("Morris") appeals his 30-month prison se... More... $0 (05-24-2019 - OH)


Michael B. Burch v. Certainteed Corporation

MoreLaw Virtual Receptionists
Never Miss Another New Client Call





Plaintiffs Michael and Cindy Burch sued defendant CertainTeed Corporation, an
asbestos-cement (A/C) pipe manuf... More... $0 (05-13-2019 - CA)


STATE OF OHIO - vs - LAMONT MAURICE RUE




Rue raises one assignment of error:
{¶3} "The trial court erred as a matter of law by sentencing appellant to a two
year term of incarceration."
2
{¶4} Rue asserts the trial court lacked jurisdiction to impose ... More... $0 (05-09-2019 - OH)


United States of America v. David Rothenberg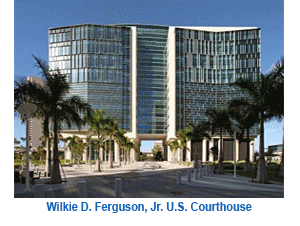 After his guilty plea to possession of child pornography, David Rothenberg appeals from the district court's restitution order requiring him to pay a total of Case: 17-12349 Date Filed: 05/08/2019 Page: 1 of 67
2
$142,600 in restitution to nine victims depicted in th... More... $0 (05-08-2019 - FL)


STATE OF OHIO v. AARON MOTEN




On August 7, 2017, a Clark County grand jury indicted ... More... $0 (05-06-2019 - OH)


NINA HANNAH V. STATE OF ARKANSAS

MoreLaw Suites

Legal Suites and Virtual Offices In Downtown Tulsa
Petroleum Club Building
601 South Boulder
918-582-3993 or info@morelaw.com
More... $0 (05-02-2019 - AR)


Duanna Knighton v. Cedarville Rancheria of Northern Paiute Indians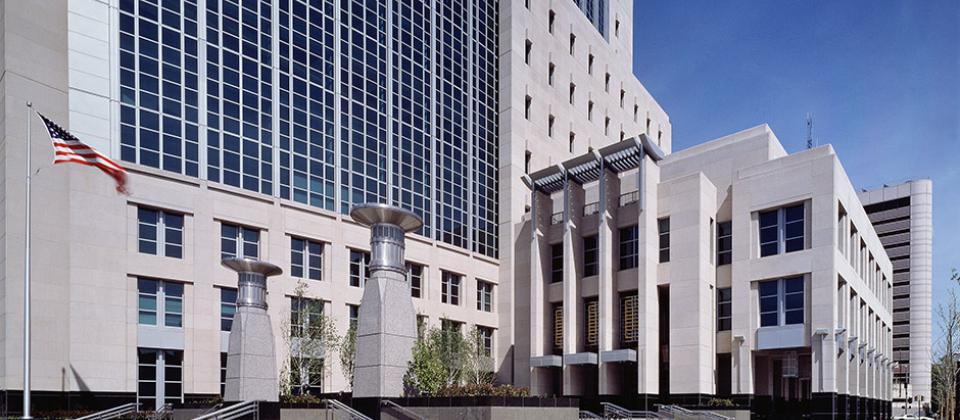 This case concerns the sources and scope of an Indian tribe's jurisdiction over tort claims brought by the tribe against a nonmember employed by the tribe. The tort claims arose from conduct committed by the nonmemb... More... $0 (04-24-2019 - CA)


Rodney Collins Smith v. The State of Texas




... More... $0 (04-18-2019 - TX)


Erika Diaz v. Sohnen Enterprises



MoreLaw Virtual Receptionists
Nosotros hablamos español








Sohnen Enterprises appeals from the denial of its motion to
compel arbitration of claims brought ... More... $0 (04-14-2019 - CA)


Jacqueline Stennett etc. v. Danae Marie Miller
This case presents two issues: does the nonmarital biological child of an
absentee father who never openly held her out as his own have standing under Code of
Civil Procedure section 377.60 (section 377.60) to sue for his wrongful death if she failed
to obtain a court order declaring paternity during his lifetime?
1
If she does not have
standing, does section 377.60 violat... More...

$0 (04-13-2019 - CA)


John Mara v. Stephen Rilling, Edward Nook, Frederick Hine




On interlocutory appeal from an order denying summary
judgment entered in the United States District Court for the District
of Connecticut (Chatigny, J.), defendants contend that they are
entitled to qualified immunity from plaintiff's suit charging them
with violatin... More... $0 (04-10-2019 - CT)


STATE OF OHIO v. ERIK R. LEHMKUHLE




On November 4, 2011, the Van Wert County Gra... More... $0 (04-09-2019 - OH)


State of Tennessee v. Robert William Ward



The Defendant's convictions relate to an incident on March 19, 2015, in which Valerie Carter was shot in the head. Ms. Carter was gravely injured but survived the shooti... More... $0 (04-08-2019 - TN)


Michael Ray Thomas vs. Harley-Davidson Motor Company Group, LLC

More... $0 (04-05-2019 - MO)


Next Page