Acknowledgment Law
Rosalind Johnson v. Claire Wainwright and American Anesthesiology Associates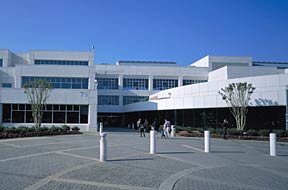 Gwinnett, GA - Rosalind Johnson, age 60, and Kevin Anthony Johnson sued Claire Wainwright, American Anesthesiology Associates, Thomas E. Francis, Gwinnett Medical Center and Estate of Thomas E. Francis on medical malpractice theory claiming that she was injured and damaged as a dire... More... $14000000 (05-25-2019 - )


STATE OF OHIO v. BRETT MORRIS




Brett Morris ("Morris") appeals his 30-month prison se... More... $0 (05-24-2019 - OH)


Michael B. Burch v. Certainteed Corporation

MoreLaw Virtual Receptionists
Never Miss Another New Client Call





Plaintiffs Michael and Cindy Burch sued defendant CertainTeed Corporation, an
asbestos-cement (A/C) pipe manuf... More... $0 (05-13-2019 - CA)


STATE OF OHIO - vs - LAMONT MAURICE RUE




Rue raises one assignment of error:
{¶3} "The trial court erred as a matter of law by sentencing appellant to a two
year term of incarceration."
2
{¶4} Rue asserts the trial court lacked jurisdiction to impose ... More... $0 (05-09-2019 - OH)


United States of America v. David Rothenberg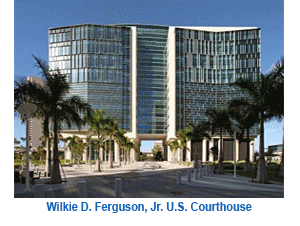 After his guilty plea to possession of child pornography, David Rothenberg appeals from the district court's restitution order requiring him to pay a total of Case: 17-12349 Date Filed: 05/08/2019 Page: 1 of 67
2
$142,600 in restitution to nine victims depicted in th... More... $0 (05-08-2019 - FL)


STATE OF OHIO v. AARON MOTEN




On August 7, 2017, a Clark County grand jury indicted ... More... $0 (05-06-2019 - OH)


NINA HANNAH V. STATE OF ARKANSAS

MoreLaw Suites

Legal Suites and Virtual Offices In Downtown Tulsa
Petroleum Club Building
601 South Boulder
918-582-3993 or info@morelaw.com
More... $0 (05-02-2019 - AR)


Duanna Knighton v. Cedarville Rancheria of Northern Paiute Indians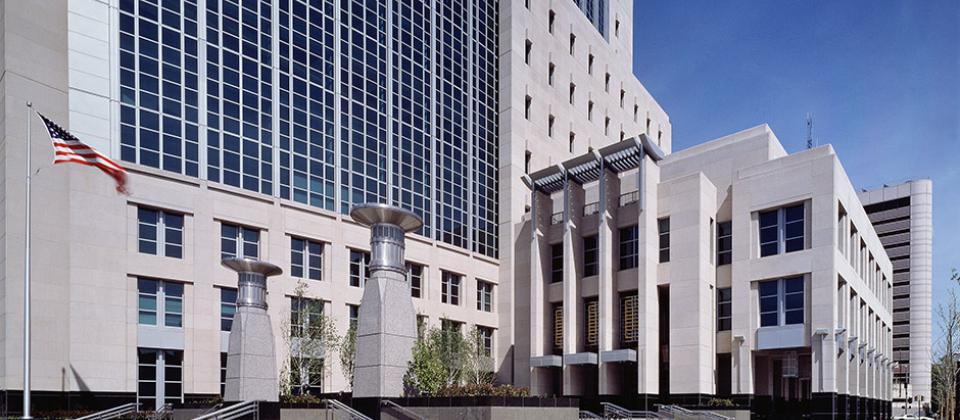 This case concerns the sources and scope of an Indian tribe's jurisdiction over tort claims brought by the tribe against a nonmember employed by the tribe. The tort claims arose from conduct committed by the nonmemb... More... $0 (04-24-2019 - CA)


Rodney Collins Smith v. The State of Texas




... More... $0 (04-18-2019 - TX)


Erika Diaz v. Sohnen Enterprises



MoreLaw Virtual Receptionists
Nosotros hablamos español








Sohnen Enterprises appeals from the denial of its motion to
compel arbitration of claims brought ... More... $0 (04-14-2019 - CA)


Jacqueline Stennett etc. v. Danae Marie Miller
This case presents two issues: does the nonmarital biological child of an
absentee father who never openly held her out as his own have standing under Code of
Civil Procedure section 377.60 (section 377.60) to sue for his wrongful death if she failed
to obtain a court order declaring paternity during his lifetime?
1
If she does not have
standing, does section 377.60 violat... More...

$0 (04-13-2019 - CA)


John Mara v. Stephen Rilling, Edward Nook, Frederick Hine




On interlocutory appeal from an order denying summary
judgment entered in the United States District Court for the District
of Connecticut (Chatigny, J.), defendants contend that they are
entitled to qualified immunity from plaintiff's suit charging them
with violatin... More... $0 (04-10-2019 - CT)


STATE OF OHIO v. ERIK R. LEHMKUHLE




On November 4, 2011, the Van Wert County Gra... More... $0 (04-09-2019 - OH)


State of Tennessee v. Robert William Ward



The Defendant's convictions relate to an incident on March 19, 2015, in which Valerie Carter was shot in the head. Ms. Carter was gravely injured but survived the shooti... More... $0 (04-08-2019 - TN)


Michael Ray Thomas vs. Harley-Davidson Motor Company Group, LLC

More... $0 (04-05-2019 - MO)


DOUGLAS R. PETERS v. DESERET CATTLE FEEDERS, LLC.



Hitch Enterprises, Incorporated (Hitch) owned and operated a Haskell County feedlot licensed to feed more t... More... $0 (04-02-2019 - KS)


Franklin Vereen vs State of Florida




Franklin Vereen was convicted of sexual battery and was sentenced to twenty-four years in prison. On appeal, he does not challenge his convictions, but he argues that his sentence was unlawful. As the State concedes, we must reverse as to the ... More... $0 (04-01-2019 - FL)


Federal Trade Commission v. Office Depot, Inc., at al.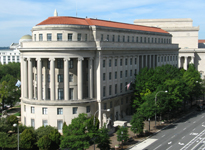 Washington, DC - Office Depot and Tech Support Firm Will Pay $35 Million to Settle FTC Allegations That They Tricked Consumers into Buying Costly Computer Repair Services

Office Depot, Inc. and a California-based tech support software provider have agreed... More... $0 (03-30-2019 - )


Johnnie Teresa Marchisio v. Carrington Mortgage Services, LLC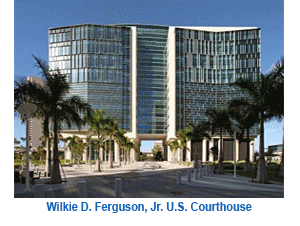 This is the second federal action filed by Plaintiffs Johnnie Teresa Marchisio and Adrian Marchisio against Defendant Carrington Mortgage Services, LLC. Defendant's repeated failures to accurately report the status of Plaintiffs' mortgage loans prompted both actions. Sp... More... $0 (03-30-2019 - FL)


Scott Lynn Gibson, a/k/a Vanessa Lynn v. Bryan Collier




A state does not inflict cruel and unusual punishment by declining to provide sex reassignment surgery to a transgender inmate. The only federal court of appeals to decide such a claim to date has so held as an en banc court. See Kosilek v. Spencer, 774 F.3d 63, 76–78, 87–89, 96 (1st C... More... $0 (03-30-2019 - TX)


MATTHEW ROBERT STUTSMAN v. KANSAS DEPARTMENT OF REVENUE



Morelaw Internet Marketing
National Find A Lawyer Directory







On April 22, 2017, Officer Rand... More... $0 (03-26-2019 - KS)


State of New Jersey v. Adrian A. Vincenty, a/k/a Adrian A. Vicente and Adrian A. Vicenty




Adrian Vincenty was incarcerated at the Garden State Correctional
Facility when Detectives Thomas Glackin and Brian Mera visited him to
question him about the attempted robbery and attempted murder of Jerry
Castellano. Castel... More... $0 (03-25-2019 - NJ)


STATE OF KANSAS v. ELIZABETH L. TISDALE




On May 18, 2017, Elizabeth L. Tisdale was charged with one count of felony ... More... $0 (03-14-2019 - KS)


State of New Jersey v. Adrian A. Vincenty, a/k/a Adrian A. Vicente and Adrian A. Vicenty



Morelaw Internet Marketing
National Find A Lawyer Directory







In State v. A.G.D., this Court ... More... $0 (03-13-2019 - NJ)


STATE OF OHIO v. NATHANIEL D. ALLGOOD




On January 12, 2017, A.S. returned home from work and found Mr.
Allgood, his girlfriend's father, intoxicated and lying on the couch. A.S. decided to take
a nap in an upstairs room, leaving his girlfriend D.H., their infant so... More... $0 (03-11-2019 - OH)


Next Page