Accountant Law
Harold Brown v. Gerald Goldstein
Former and current members of the band WAR filed a
breach of contract action alleging that their music publisher had
failed to pay them a share of the royalties generated from public
performances of the band's songs.
The publisher filed a motion for summary judgment
arguing that the parties' music publishing agreement did not
require it to pay the band any royalties derived... More...

$0 (04-22-2019 - CA)


Lucinda Cox v. Hollis Griffin

MoreLaw Virtual Receptionists
Nosotros hablamos español




The lesson in this case is there are important distinctions between the torts of false
imprisonment and malicious pro... More... $0 (04-19-2019 - CA)


Lucinda Cox v. Hollis Griffin
The lesson in this case is there are important distinctions between the torts of false
imprisonment and malicious prosecution. Lucinda Cox alleged that Hollis Griffin
intentionally filed a false police report accusing Cox of forgery and embezzlement,
leading to Cox's arrest and seven-day incarceration. Cox's attorney asked the court to
2
instruct the jury on false arrest (fals... More...

$0 (04-18-2019 - CA)


Brown v. Gerald Goldstein

MoreLaw Virtual Receptionists
Nosotros hablamos español



Former and current members of the band WAR filed a
breach of contract action alleging that their music p... More... $0 (04-17-2019 - CA)


Lorena M. Milligan v. CCC Information Services, Inc. and Geico General Insurance Company





Defendants-Appellants GEICO General Insurance Company ("GEICO")
and CCC Information Services ("CCC") appeal from an order of the United
States District Court for the Eastern District of New York (Azrack, J.), denying
their motions to compel appraisal in a suit brought by P... More... $0 (04-03-2019 - NY)


United States of America v. Odis Aubrey King

Oklahoma City, OK - Edmond Man Pleads Guilty to Embezzling over $750,000 and Tax Fraud

Odis Aubrey King, of Edmond, has pleaded guilty to embezzling over $750,000 from his employer and filing a false federal income tax return.

According to federal charges filed on February 15, 2019,... More... $0 (04-01-2019 - OK)


Jared Schuren v. The State of Texas



A Travis County jury1 convicted Jared Schuren of theft of property with an aggregated value of $20,000.00 or more, but less than $100,000.00, a third-degree felony.2 In ... More... $0 (03-29-2019 - )


BP Exploraton & Production v. Claimant ID 100141850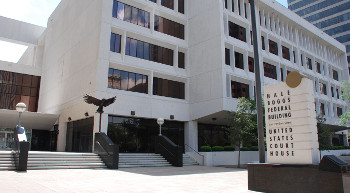 This case presents another appeal arising out of the Deepwater Horizon disaster and the resulting BP Deepwater Horizon Economic and Property Damages Settlement (Settlement Agreement). Here, BP contends that Claimant was not entitled to the $65 million award it received p... More... $0 (03-27-2019 - LA)


United States of America v. Man Young Kim and Kyong Ja Kim, aka Angie Kim




Oakland, CA - Owners Of Bay Area Sushi Boat Restaurants Plead Guilty To Tax Crimes

Man Young Kim and Kyong Ja Kim, aka Angie Kim, pleaded guilty in federal court in Oakland to conspiracy to defraud the United States.

According to the plea... More... $0 (03-17-2019 - CA)


United States of America v. William Rick Singer




Boston, MA - Arrests Made in Nationwide College Admissions Scam: Alleged Exam Cheating & Athletic Recruitment Scheme

Defendants include CEOs, actresses, university athletic coaches, and college exam administrators

Dozens of individuals involved in a nationwide conspi... More... $0 (03-13-2019 - MA)


STATE OF OHIO - vs- LATISHA H. GARRETT




Defendant-appellant, Latisha H. Garrett, appeals her 18-month prison
sentence in the Butler County Court of Common Pleas for telecommunications fraud and
theft from a person in a protected class.
{¶ 2} Garrett was indicte... More... $0 (03-12-2019 - OH)


Shrewsbury Management, Inc. v. The Superior Court of Santa Clara County, Mark Boucher, Real Party in Interest
Petitioner Shrewsbury Management, Inc. (Shrewsbury), is the judgment creditor of
a $1,385,601.27 judgment entered against real party in interest Mark Boucher. In
connection with a judgment debtor examination of Boucher under Code of Civil
Procedure section 708.110,
1 and seeking information about his finances, Shrewsbury
moved for an order directing Wells Fargo Bank (Wells Farg... More...

$0 (03-12-2019 - CA)


Deborah Sass v. Theodore Cohen



MoreLaw Helps People Find Lawyers


When a plaintiff files a lawsuit, the defendant can opt not
to respond; the result is a default judgment for the plaintiff.
(Code Civ. Proc., §§ 580, subd. ... More... $0 (03-11-2019 - CA)


United States of America v. Darryl Sharpton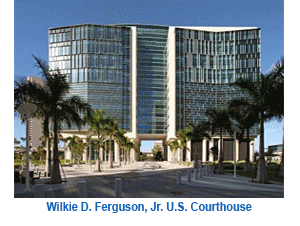 Miami, FL - Miami CPA Sentenced to Prison for Tax Evasion

A Miami, Florida, certified public accountant (CPA) was sentenced to 39 months in prison for tax evasion.

"Tax professionals, such as Darryl Sharpton, who use their expertise to commit tax fraud and ... More... $0 (03-07-2019 - FL)


R.J. REYNOLDS TOBACCO COMPANY, et al. vs SAUNDRA ALONSO, as Personal Representative of the ESTATE OF FRANCIS ALONSO, et al.


The cases we address in this proceeding are Engle1 progeny tobacco cases. In another Engle progeny tobacco ... More... $0 (02-08-2019 - FL)


United States of America v. Donald Iley





For crimes of fraud and deceit, § 2B1.1(b)(9)(C) of the U.S. Sentencing
Guidelines Manual ("U.S.S.G." or "Guidelines") provides for a two-level
sentencing enhancement if the defendant's offense conduct violated "any prior,
specific judicial or administra... More... $0 (02-04-2019 - CO)


State of Tennessee v. Soncerae Lobbins



This case arises from the Defendant's participation in the kidnapping and robbery of the victim. For the Defendant's role in these crimes, she was indicted for two counts of aggravat... More... $0 (01-25-2019 - TN)


USA v. Chaka Fattah, Sr., KAREN NICHOLAS, ROBERT BRAND, HERBERT VEDERMAN
MoreLaw Suites - Legal Suites and Virtual Offices
The Best Places In Downtown Tulsa To Practice Law
406 South Boulder and 625 South Denver - 918 - 582-3993



... More... $0 (01-22-2019 - PA)


R.J. Zayed v. Associated Bank, N.A.





Over a period of several years, a group of scammers based in Minnesota
swindled investors out of more than one hundred million dollars in a prolific Ponzi
scheme utilizing numerous business en... More... $0 (01-11-2019 - )


ARTHUR BEDROSIAN v. UNITED STATES OF AMERICA, DEPARTMENT OF THE TREASURY, INTERNAL REVENUE SERVICE




Congress passed the Bank Secrecy Act of 1970 to require certain reports and records that ... More... $0 (12-21-2018 - PA)


Marvin Kendell Midgette v. Commonwealth of Virginia




On the morning of April 13, 2015, Officer Clifford Hagen of the Virginia Beach Police
Department was monitoring traffic at the in... More... $0 (12-18-2018 - VA)


United States of America v. Marc Howard Berger




San Francisco, CA - Bay Area CPA Sentenced to 8 Months in Prison

Marc Howard Berger was sentenced today to 8 months in prison for aiding and assisting in the filing of false tax returns, announced Principal ... More... $0 (12-17-2018 - )


United States of America v. Richard C. Neiswonger




Las Vegas, NV - Las Vegas Man Sentenced To Prison For Tax Fraud

A Las Vegas man was sentenced to 22 months in prison for evading to pay more than $3 million in taxes for his purported asset protection business and fraudulently concealing as... More... $0 (11-19-2018 - NV)


CHANDRA NOTT, ADMN. OF THE ESTATE OF VICTOR JOHN STEGALL, DECEASED v. DEBORAH STEGALL
MoreLaw Suites
More... $0 (11-08-2018 - OH)


Michael Charles McCarty v. The State of Texas



McCarty was elected as Liberty County Commissioner of Precinct 1 and took
office in January 2013. By... More... $0 (11-03-2018 - TX)


Next Page